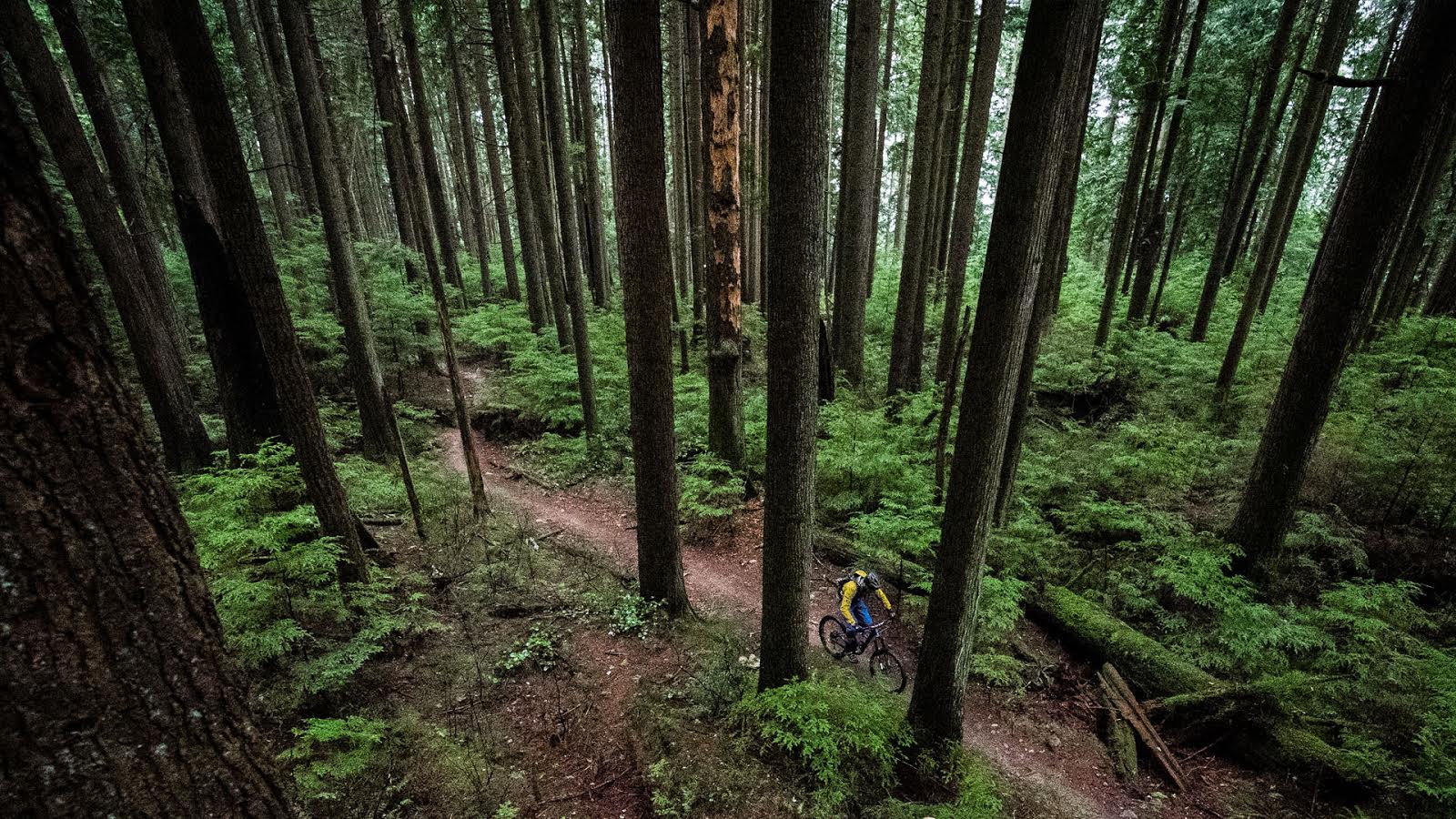 Steve Smith on Devinci
DEVINCI GLOBAL RACING TAKES ON THE WORLD
CHICOUTIMI, CA—Cycles Devinci is proud to announce the formation of Devinci Global Racing as a UCI MTB race team for the 2011 World Cup Season. Devinci's close proximity to Mont-Sainte-Anne, home to the longest running event on the World Cup circuit, makes the launch a natural move for the brand.
The Devinci Global Racing squad features a mixture of podium threats and young standouts; paired with experienced management and top mechanical support.
Leading the DGR charge is 21-year-old Canadian Steve Smith. Smith recently demonstrated his prowess in the most prestigious race of the season, storming onto the podium in 2nd place at the World Championships at Mont-Sainte-Anne. In addition, he captured multiple top-10 World Cup finishes throughout the season.
Smith says, "I'm stoked to have a strong Canadian bike company like Devinci backing me with the bikes I need to win.  I know Devinci will be able to offer what I need to achieve all of my goals I have set."
Joining Smith is New Zealand's George Brannigan, who was a force among junior riders in 2010. Brannigan led the Junior World Cup series for most of the year, was crowned the Oceania Champion, and nailed a 4th place finish at the 2010 World Championships.
Both Smith and Brannigan will be piloting Wilson bikes from Devinci's newly launched Split Pivot series. The Wilson is the weapon of choice for all DGR's World Cup DH events.
"We've assembled a great program under the DGR banner—riders, co-sponsors, support staff," says Gabe Fox, Devinci MTB Marketing Manager. "It's the foundation for a strong future and I envision seeing our program with some great results."
For 2011 Devinci Global Racing will target the complete World Cup Series, the US Open, Crankworx and other select Canadian, North American, and European events.  
"I'm excited to be making this commitment to World Cup racing, and having Steve Smith on the program is the perfect fit," says Devinci President, Felix Gauthier.  "Smith shares many of Devinci's core values and I'm looking forward to the season."
Cycles Devinci is a Canadian bicycle manufacturer based in Chicoutimi, Canada. It has led the industry by way of manufacturing expertise and product development since its inception in 1987. In 2011, Cycles Devinci continues to forge ahead with licensing suspension guru Dave Weagle's patented Split Pivot suspension platform. Combined with the company's Axis Technologies, Devinci is set on a path for domination. For more details on Devinci and DGR, visit devinci.com
Devinci Global Racing is proudly supported by: SRAM, RockShox, Avid, Truvativ, Fox Head Clothing, ODI, and Schwable.
" We're very excited to be teaming up with a great brand like Cycles Devinci and having Steve Smith back home "head to toe" on SRAM products again." " Steve proved his potential for winning a World Championship last year and now being the newest addition to our race winning BlackBox program we expect him to take it one step higher in 2011″ Go Stevie!!!! -John Dawson, SRAM's North American MTB Race Manager
---
Good move for Smith or could he have found a better fit? Pin it here…