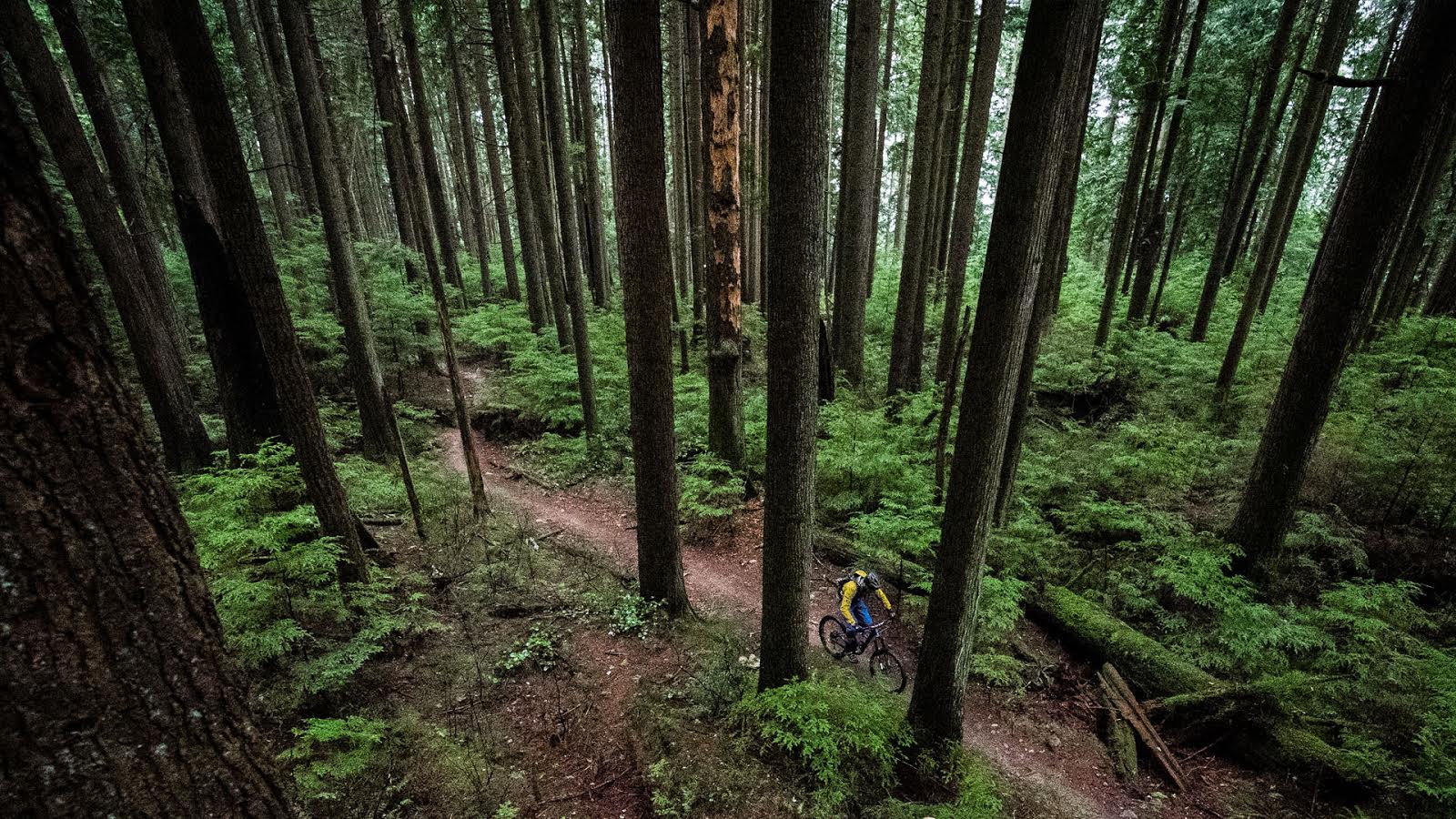 Cam Zink Interview
1) Cam I'd say it's a understatement but 2010 was a amazing year for Cam Zink!  How do you explain it all?
Cam Zink – Everything I worked for came true; plain and simple. As much as I have always focused on Rampage and Crankworx there's always some doubt at the beginning of the year when you don't know what everyone else has been up to, how your riding will pan out and ultimately how you will place throughout the year. I was going for the fmb title from the beginning of the season, but since I only had a limited travel budget I chose 5 events that were Gold and Diamond Tier in the FMB: Chatel Mountain Style, Cworx Colorado, Claymore, Whistler Crankworx and Rampage.

  Zink gives the thumbs up @ Crankworx Colorado. A sign of things to come.
After Chatel I was very stoked to get a solid 3rd place. I had a ton of 5th, 4th and 6th place finishes over the last few years but this was my first podium in a few years. I was healthy and it showed in France. At Claymore I was riding pretty well and I had a run that could have won it but I messed up on the stupidest things in both runs that were easy to me in practice. Ended up 20th or something; pretty much a dnf. That was my only throw-away since FMB takes your best 4 events. In Colorado I qualified first and the contest was being rumored to being shut down due to weather coming in for the finals. The comp went down and the wind definitely got the best of me. I ate shit hard flipping the first right-hip because my wheels got blown out from underneath me. Second run I tried a flip-indian-air-seat-grab on the last jump but I missed the grab because the ramp was horribly quick. I should have known it was pretty much impossible to do that trick on that jump. At that point, Semenuk looked so strong that I thought the fmb was over for me. Either way, winning Crankworx and Rampage were both more important than the World Title. At Crankworx I had my head on straight and I ran that contest exactly how I wanted to from first practice to final run. I rode my best, took chances, played my cards right and I ended up having a victory lap that I originally thought I would use to step it up had Mongomery, Claw or Semenuk knocked me into second. That victory lap was incredible! Nothing felt as good as winning in 06, but this was a close second and almost a different kind of elation. I was more relieved to be back on top. Going into Rampage I didn't even know where I would end up in the FMB if I were to take the win there, too. Sage told me not to even work out the points, just ride the comp like its not part of the series.
Claw called me cocky for saying I knew I could win Rampage, and  I was sugar coating it… I had it made up in my mind that I was going to win Rampage. I felt so damn good on the DH bike at that point, I was even taking it to the dirt jumps. I hadn't touched any bike besides the DH since Cworx.
All in all, those two contests are what I care about and it was the most surreal year with the biggest cherry-on-top by becoming the first ever World Champion of Freeride. I am proud, relieved, and elated. It still almost seems too good to be true because nobody has ever one both, and I was lucky enough to have won both in the same year.
2) Cam you've had injuries in the past but charged back in 2010, is this a mental or physical thing?
Cam Zink – It is a bit of both, but mostly physical because when you aren't 100% it then messes with your confidence and you usually don't ride 100%. So its both, but the mental hindering is only when I'm not healthy. Its not as if the past injuries are in the back of my head. When I am healthy my head is on straight and I go for it at all costs.

  Zink 3's the monster drop @ Crankworx for the 2010 win
3) Ok, so you win Crankworx, Whistler in 2010. Your second Crankworx title after 2006. You nail your first front flip in a comp. and stomp the win! Surprised by the 95.0 out of 100 score? 
Cam Zink – Not really surprised because the judges were on point that day. If Semenuk or Claw would have landed their runs they would have been up there and maybe ahead of me. I almost wish I would have gone Shaun White and laid down my final run to see what it would have scored. I had a few other things planned had someone else took the lead, but I'm glad I didn't because I was able to walk out of there. A few close friends, mainly D from Freeride ent. congratulated me on not sending another run in risk of getting hurt. The old me prob would have sent it hahaha.

  Zink rails the center ridge at the 2010 Red Bull Rampage.
4) You looked so happy @ Crankworx after the win. Did you ever imagine it could or would get any better than 20,000 fans cheering that win?
Cam Zink – The biggest feeling of accomplishment was how happy for me everyone was! I felt like the most loved person on the planet and it still gives me chills all the people who wrote and called me the few weeks after the comp. I can't give enough thanks to all the people who were pulling for me. Truly humbling and made me the most proud person on the planet.

  Zink and his good buddy Kyle Strait talk lines at Rampage.

5) Cam, less than 2 months later your in the Utah desert @ Red Bull Rampage. What was going through your mind when you first saw the course?
Cam Zink – I was planning on flipping the canyon gap before we got there. The Oakley drop looked border line retarded in the pictures. As in barely possible to even jump it. We showed up at night to the course and there were bonfires at the Oakley drop with people hanging out and tossing a few back. Standing on the top in the dark with the little bit of light from the fires on the landing the thing still looked damn near impossible. At that point I was still stuck to the Canyon gap and the next morning we started building lines into it. After a while, we were walking back to camp and decided to take another look a the Oakley drop. I got chills because I realized it was possible. I immediately made my mind up what I was going to do.

  Zink's first attempt to 360 the Oakley Sender that ended in disaster, style points though.
6) Cam, you and Kyle Strait watched the qualifying and built together. When did you decide to 360 the huge Oakley Sender? Did you think this was the trick to win?
Cam Zink – All week I knew the 3 would be the main part of my run and the staple in a winning run. All week i had doubts that it was even possible. "Why did I claim this? Im gonna die!" That is also what kept my head wrapped around it. Strait and I built a bitchin line up top that was super tech, flowy and also had some drops with a ton of style the way we laid it out. I didn't think the 360 alone would win, and Strait was planning on Supermaning the Oakley drop. We both had winning runs planned it was just a matter of putting all the pieces to the puzzle together and landing that shit! I heard a lot of people talking about how Claw should have won because of his whole line and the flow. He had an amazing line. I also think the 360 overshadowed the rest of my run. We had a pretty rad line besides the Oakley drop going, it was a bit of a pigeon hole because everything had to lead in and out of a 5 foot wide area.

  And this is the one he landed. Do you think you'd be able to hold on to that?
7) So Cam you try the 360 and crash. What happened and why did you want to try again after getting KO'd by Rampage?
Cam Zink – If I would have left there in a stretcher I would have been more satisfied than walking away after a head injury. Not to say I would have rode if the medics didn't clear my head, but it would have been a huge disappointment. My head and vision started to clear up, the medic cleared me of a concussion and it was game time!
We figured out by looking at some photo sequences that my end-stroke rebound in the rear was too fast. The boys at SRAM gave it a couple clicks and the second try my rear stuck to the ground like glue!

  Gee Atherton, Cam Zink and Darren Berrecloth on the Rampage podium.
8) Cam you nailed that sick 360 off the Oakley Icon Sender. After you landed what was in your mind? Wow, collect the cheque and have a PBR?
Cam Zink – I was planning on flip-tableing the jump after but I didn't have the speed and I had to pedal just to get over it. After that I wanted to crank the biggest whip of my life over the wood-lip jump but I'm glad I didn't go too nuts since I didn't have another run and it would be retarded to fall after all that…
After my run everyone was telling me how nobody was going to beat that but I was still so nervous watching Robby, Claw and everyone else! Then it was time to drink PBR and Tequila in the desert!

  With his hands full. On top of the victory Zink took home best trick for his huge spin.
9) You stated after winning Rampage that it was the biggest most important win for you in Mtn Biking bar none! Why?
Cam Zink – Because this is what I want Mt. Biking to be known as. I am down with the dirt jumping and other aspects of the sport, but Rampage IS Mountain Biking. It is truly original and you can only ride it on a mountain bike.

  As well as  Rampage, Zink took the first FMB World Title. Semenuk was 2nd (after injury prevented him from riding at Rampage) and Berrecloth 3rd.
10) Cam this was your first year on Corsair Bikes. A Crankworx win, a Red Bull Rampage win and the FMB Title. Wow I'd say your sponsors must be happy? What's the plan for 2011, more of the same? Oh Yeah, did you ever buy that boat yet?     
Cam Zink – For 2011 I will be riding for Evil bikes. I think with Corsair there were some things going on internally that prevented them from getting bikes in the stores and taking the next step. I hope the best for Corsair, for they make arguably the best bikes in the world and they are incredible people.
Still looking for a boat! But ill be cruising Tahoe come spring time!
Cam, thanks for taking some time for nsmb. Good luck in 2011!
---
Word has it that Zink has bought his new boat. Anything to say about big wins, sponsorship or being cocky (and backing it up!) Say it here…