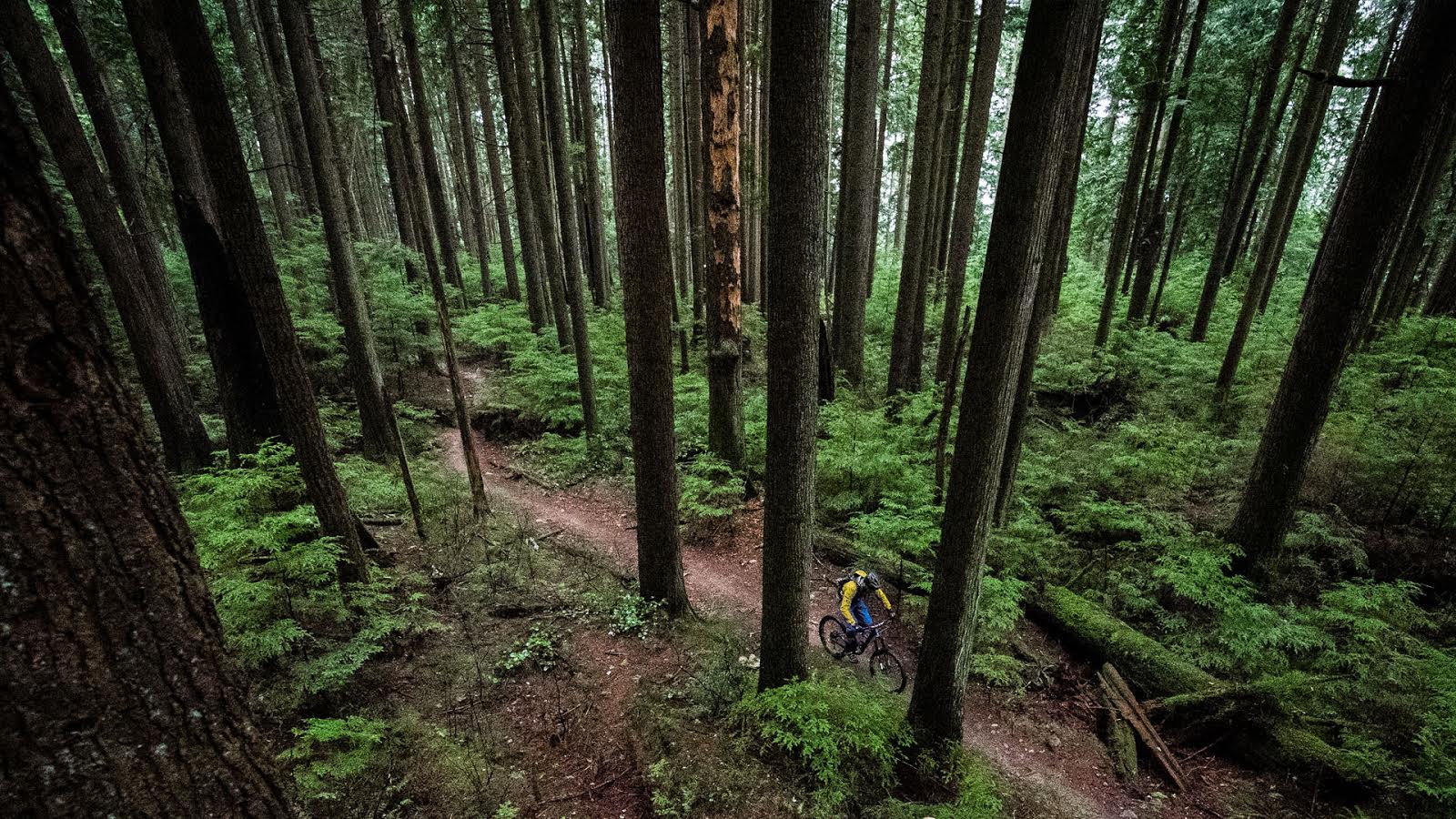 Norco Team 2011
The Norco Factory Team has been one of the most diverse teams anywhere for more than a decade. Through the disciplines of DH, XC, FR, AM, 4X, SS and any other acronym you can think of, the Norco Factory Team has some of the most talented riders anywhere. Additionally, members of the team are more than just incredible athletes, they are also mentors and ambassadors of sport.
 
The 2011 Norco Team would like to welcome Ludovic May to the roster. Ludo comes to the Norco Factory Team from Switzerland to race DH and Super-D events around the world. The addition of Ludo to the team adds yet another specialty to the already diverse team.
 
Without further ado, here is the 2011 Norco Team.  
 
Ryan Leech
Trials sensation Ryan Leech is starting his 13th season as a part of the Norco Factory Team. Through leadership, style and health Ryan inspires everywhere he goes. For 2011, watch for Ryan and his shows at events such as The Sea Otter Classic, Kokanee Crankworx and on Ride Guide TV. Info on Ryan, his tour and videos can be found at
ryanleech.com

 
Jay Hoots
2011 marks Jay Hoots' 10th year on the Norco Factory Team. In addition to being an incredible rider, Jay is also a guru of Mountain Bike Park Building. With more than 40 skills parks built across Canada and projects sprouting up around the World, Jay is making the future of cycling a reality. Check out more info on Hoots' parks at hoots.ca
Mislav Mironovic
The Croatian Sensation is back for another year. Mislav will continue to compete in DirtJump and slopestyle competitions for 2011. Watch for Mislav to be a contender on the European event circuit as well as to make a visit to North America later this year.
Mislav's latest video is definitely worth checking out so here it is.
Darcy Turenne
Pro Freerider Darcy Turenne continues on the Norco Factory Team for her 5th year. In 2011, watch for Darcy at major events throughout North America. Also, if you want to spend some quality time with Darcy, be sure to check out her, See Jane Jump mountain bike festival at BC's Mt Washington Resort.
Andrew Watson
Andrew Watson came off the 2010 season as the Canadian Cup Champion. Placing first in the nation and testing the water overseas on the World Cup Circuit, watch for Andrew to continue his Canadian domination and use last year's experience to climb through the ranks of the world cup field. You can follow Andrew and his adventures on his blog.
Catherine Vipond
Catherine finished off 2010 with an impressive 2nd place overall in the Canada Cup series. 2010 was also a year for testing the World Cup circuit out with Team Canada. In 2011 Catherine will be trying to best her Canadian second place overall while building her international experience on the World Cup Circuit. You can keep up to speed on Catherine on her blog.
Nick Geddes
Nick Geddes is entering into his last year as a Junior DH Racer. In 2010, Norco's Whistler local kept the hardware close to home with 3 podium finishes at the Kokanee Crankworx Festival. Also, Nick took a top 20 spot at the World Championships and 2 poduim finishes on the Canada Cup Circuit.
To see what Nick does best, check out this video from his backyard.

 
Sam Dueck
2010 was a high flying year for Sam Dueck. Competing in Slopestyle events such as GoatStyle, Crankworx, and the Teva Mountain Games, Sam's biggest achievement for the year was a 4th place at The Kokanee Crankworx Monster Energy Slopestyle.
Watch for Sam flying high again this year on the Slopestyle tour, in the meantime though you can see him do his thing here.
Ludovic May
Ludovic is the Newest addition to the Norco Factory Team. Coming to Norco from Switzerland, Ludo is a Super-D Specialist who can also hold his own on a DH . For 2011 keep an eye out at key World Cup events as well as Super D races such as the Megavalance. In 2010 Ludo took 6th place at the Megavalanche and he is looking to best this result for 2011. Welcome to the Norco Factory Team Ludo.
Dirt Norco Race Team
Dan Stanbridge
Ben Reid
The Dirt Norco Race Team is back for 2011. Following the World Cup Circuit, Ben and Dan are looking to come back from a year riddled with Injury and make a push towards the podium. Armed with an arsenal of new Norco bikes, the feedback and development of the Dirt Norco Race team has made for some of the most competitive bikes on the market. Check the world cup results this summer and look for Ben and Dan in there. Better yet, if you find yourself at one of these races, stop and say hi! For full Dirt Norco Race Team updates, check out dirt.mpora.com/dirt-norco-race-team/.
---
Talk Norco team here…