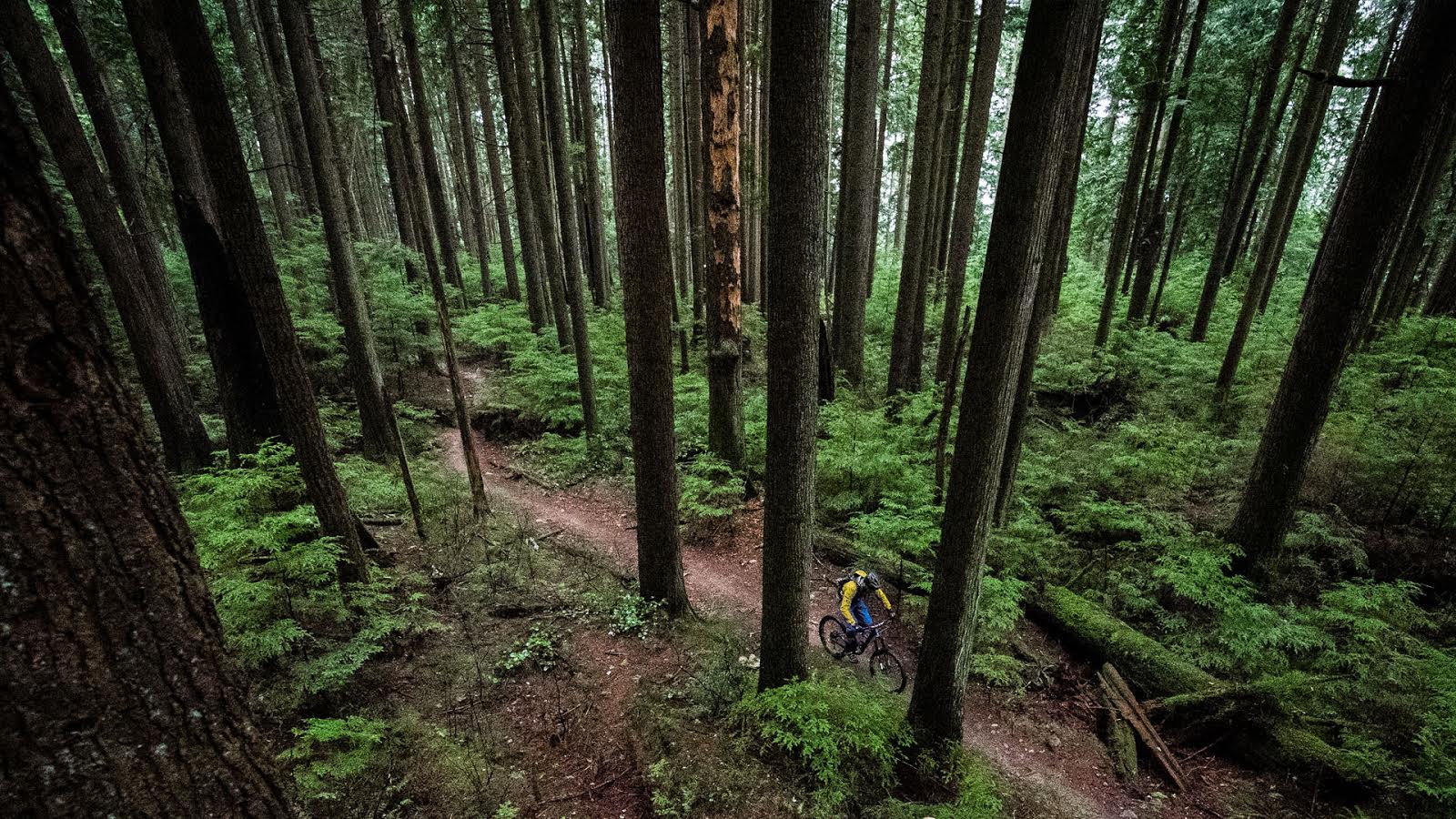 Andreu Lacondeguy Interview
1) Andreu 2010 was a bike change year; you joined the Mondraker Team along with legend Fabien Barel. What will this mean for you in 2011?
Yes man I was riding Konas since 2006… I had a lot of fun and I learn a lot about life just from traveling and stuff with them but I knew that it was time for a change… I wanted to ride Mondraker since they sign up Cesar Rojo as the new bike designer… Now that I'm with them I have the main factory at 5 hr from home and we are already working in some signature bikes that are gonna be amazing… it's cool to have a bike that fits your riding style. The bike I rode at Rampage was a full dh bike and its only 15.5 kg imagine how light and good the 4 inch bike is gonna be…

   Andreu wins $6K for best trick@ Crankworx 09.  There would be no repeat in 2010.

2) During the recent FAN (National Freestyle Awards) Mondraker was named " Global Brand of the Year 2010 and you got best Free Mtn Rider of the Year! Exciting times for both of you?
It was a really cool night… it was great to be up there and represent a company like Mondraker… they are working hard and hard work pays off… 

   Andreu's ink says it all.
3) You have a history of being a party animal guy and crazy on and off you bike. Is that going to change?
Well I'm just a 21-year-old kid living the dream… I mean all I do is ride my bike and have fun with my friends… it is a lot of partying in there but you don't learn how to double flip a 50 ft gap in the bar… it is a lot off riding and time on a bike… its gonna change !? I have no idea…. not in the next 15 years…. look at Cedric!!!! He parties way more than I do!!!! hahaha

   Andreu sails into rampage on his new Mondraker DH Summum

4) How was 2010 for you, what contests and video/photo shoots did you do?
2010 was amazing…. spent all the year filming a video segment for WE ARE FAMILLY 2… I built a huge dj line in Alicante Spain and I filmed it all…. the jumps were huge… I had a 65 ft hip to the right that was insane into a 50 ft jump that I end up double flipping and doing all my tricks on… the movie is gonna be out soon… its gonna be a really cool segment!

   The Look, Andreu ponders his chances on the Oakley drop behind him – before putting his helmet on (note perfect hair)

5) You came to Crankworx in 2010 but didn't ride, why was that? You won best trick in 2009, why not hit that event for some cash?
Crankworx was the best slopestyle comp 5 years ago… but man they need to step it up with the course… this year I show up the and the best trick jump was a 6ft gap… I think that mountain biking is the coolest shit in the world but courses like that just make us look stupid…  the week before I was riding 70ft gaps and then I go there and the biggest jump in the course is a 20 footer with a the flattest landing ever…. then we had all this wooden bridges and all this weird shit that no one rides and its just sketchy… Cam McCaul, Berrencloth, Semenuk, Yannick, Paul Bas and all this dudes left Crankworx with an injury… and I think that that is because the jumps and the course wasn't build right…
I don't care about having some extra cash… I think that slopestyle comps need to go in a different way and I hope that after this year Crankworx they build a bigger and better course for us…. How good did Zink and Montgomery rode!?? Imagine in a good course with big jumps!!

   Not just a slopestyle rider; Andreu hits the ridge line during qualifying, he was 8th.

6) I saw you at Red Bull Rampage in Utah, what kind of experience was that going head to head with the best Mtn. Bikers on the planet?
It was my first year at Rampage and I was real stoked to be there. I mean if you want to win a contest Rampage is the one… that comp is the real deal…
It was a good experience to be out in the desert, it was my first time riding in Utah, first time in Rampage and first time in my new Mondraker DH bike… I just wanted to do good and get in the podium with my new ride and clothing sponsor UNIT.

    Andreu shows his new sponsors, Unit Clothing and Mondraker Bikes – after taking off his helmet and before seeing his stylist.

7) How did you feel about your result? Happy or disappointed?
Well… I'm happy it's ok!  I got 4th and I think that is a real good result…. I wanted to be in the podium and it was so close… my first round was ok, I flip all the big ramp gaps and I had a real good line on top… I wanted to step it up on my second run and go for the win but I end up crashing hard and knocking my self out in a flip no hander…. it sucks because it was so close…

    Andreu styles the 1/4 pipe @ Whistler, not tats on this boy wonder. (Actually this looks like Lluis to me.  Malcolm?)

8) You rode the right ridge for qualifying but switched to the center ridge for finals. Why the change?
I know…. the first line I had at Rampage didn't score to good so I just decided to changed and go to the second bridge… I had a line built there just in case and it worked really good!

    Andreu drops the Oakley Icon Sender at Rampage.

9) The Oakley Sender was HUGE and you told me you wanted to backflip the Canyon Gap! If the wind and weather had been better would you have hit it up?
Well I wanted to go to the canyon gap because it look just amazing… I didn't find a good line into it so I just decided to go to the Oakley sender…. I have no idea about flipping it… I wanted but it was a huge gap and the landing wasn't that smooth…

    After the Oakley Sender Andreu decides to go upside down.

10) You headed down under to Brisbane, Aus. to hangout with Darren Pokoj at the end of 2010. How did that all happen, what's the plan while your there? Are you going to try and improve you surfing skills?
Yes man! I'm here in Australia right now and I'm loving it! I'm visiting my friend Darren Pokoj and we are gonna start a road trip with Unit clothing next week! We have a huge motorhome and we are gonna do a roadtrip down to Sydney and Melbourne… we are gonna ride a lot and try to surf too… hahaha
This is my first week here and I visit the tattoo studio 2 times already!! But well this is what you get if you spend time with Pokoj I guess!!! hahahahahaa

    Another view of the huge Oakley Sender as Andreu spots his landing.
Andreu thanks for spending some time with NSMB and good luck in 2011
---
What are your thoughts about Andreu?  The Crankworx Slopestyle and anything else touched on by Andreu?  Point it here…