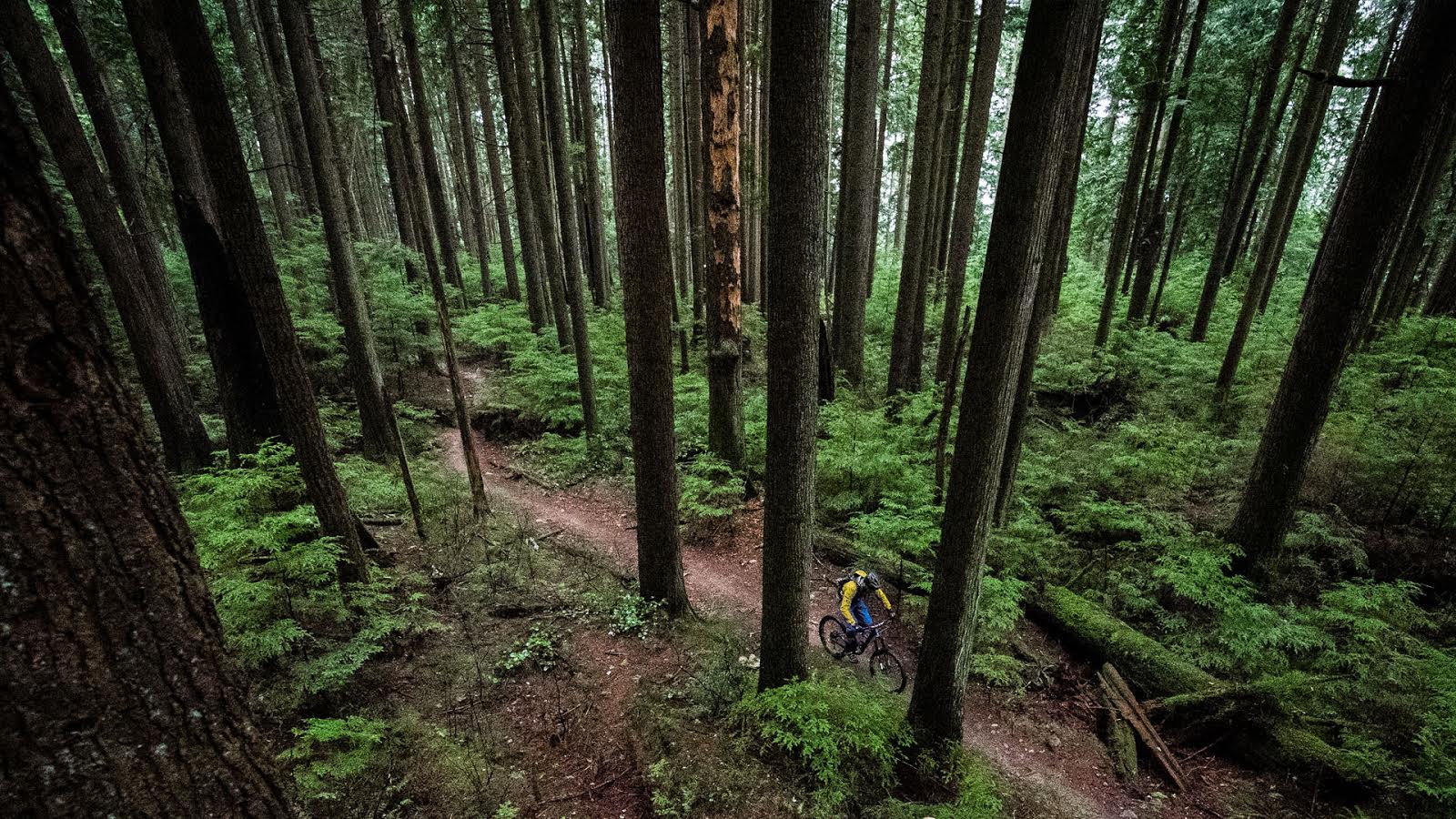 Gone For A Ride
2010. The year that was. A year that saw a whole lot more dirt, rock and trail passed under knobbly tyre, a year of every spare moment being spent amongst the woods and mountains on singletrack old and new. From cold midwinter descents from below a snowline that stuck to the side of local hills far longer than seemed necessary, to midsummer roadtrips where trails and tan lines seemed like the only things worth talking about whilst watching the sunset over a distant peak, 2010 was a good one.

  Dave Waugh – The first roadtrip of the year and the first big mountain trails. Opening the summer account with a 3000ft drop of the back of England's highest peak

  Dave Waugh – A ribbon of slab and rock, UK singletrack at its finest
Bikes took us to a lot of places; be it 21 days of consecutive riding across the Alps and back, singletrack through some of Scotland's loneliest glens, or just an hour of hitting loamy berms in the woods after work. We took in world championship downhills and XC super-epics, deep mud, dusty slabs and everything in between. A hell of a lot of memories and a hell of a lot of photos.

  Another day, another trail to find.

  Callum Martin – High up in the Alpine, only 5,000 ft left to descend
And so this project came to be. An effort to remember the season as a whole, to remember the year as more than just the few best trails and through the few best pictures. To remember the times sat on the side of a now distant Alp waiting for Cal to fix his puncture/drivetrain/other, the evenings brewing up in a lonely laybye reminiscing on trails past, and the nights spent under canvas knowing that a 1000ft of descent separate you from tomorrow's strudel breakfast. Every moment, or at least every photo given an equal billing.

  Stephen Waugh – A drystone walled slalom under winter sun

  Callum Martin – Deep loam, deep in the alpine backwoods
So in simplest terms this is a year of mountain biking in 3 minutes. However if that business about a picture being worth a thousand words holds true it is nearly 2 million words worth of tales from out in them there hills.
---
I really liked this approach.  I'd like to watch it slowed down as well though!  Your thoughts?