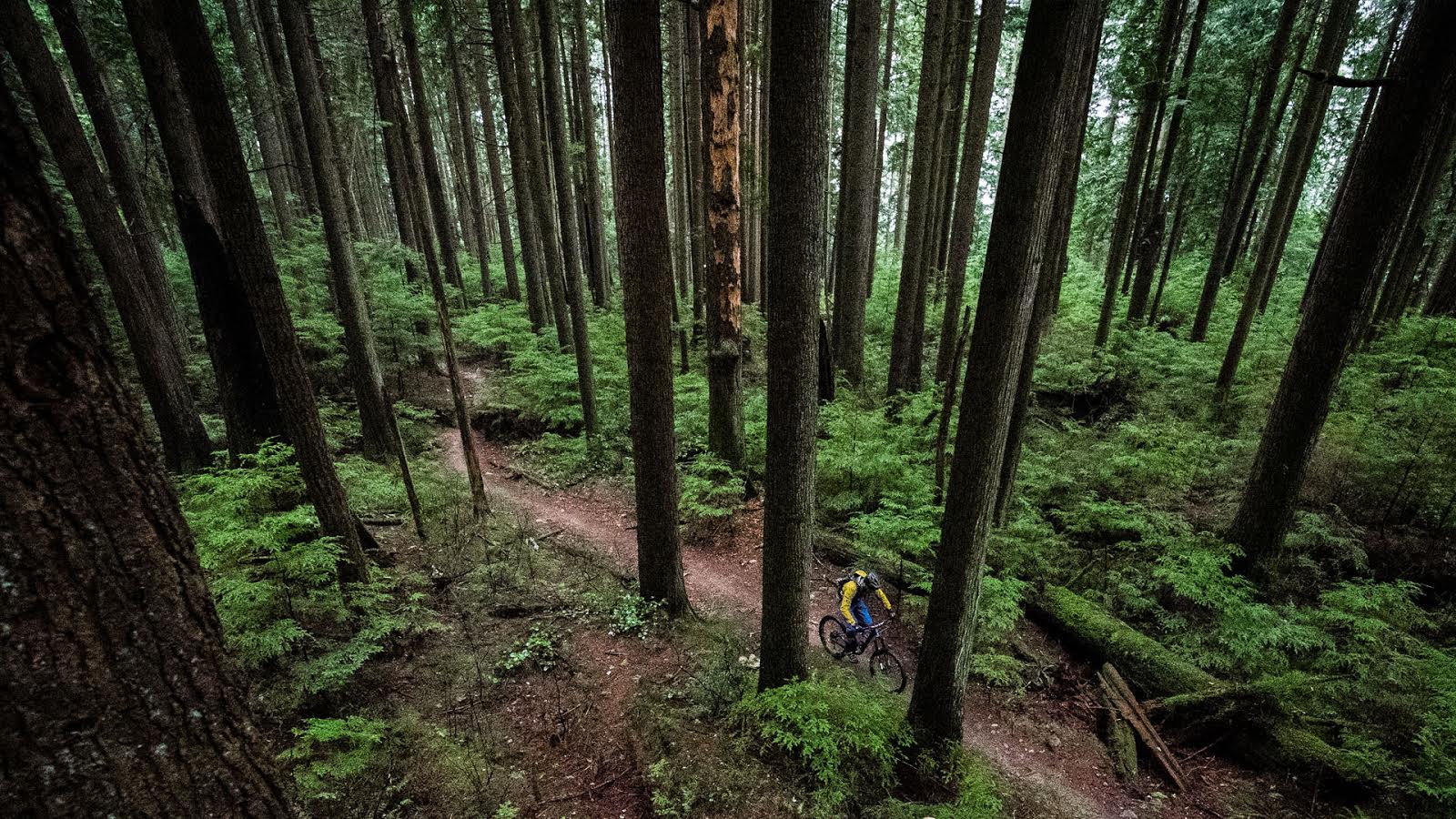 Geoff Gulevich Interview
Local North Van boy Geoff Gulevich killed it in 2010, capping it off with a stunning 5th place at the Red Bull Rampage in Virgin Utah.  Malcolm McLaws cornered Gully to get him to spill about his year in his own words.
1) So Gully how did 2010 treat you? Any highlights come to mind riding on the Rocky Mtn. Team?
Geoff Gullevich – 2010 was a great season! Definitely my best shooting and competition wise. Riding for and with the RMB team is a highlight in itself in my books.

  Gully ponders his future.  It's looking pretty bright from this angle.
2) You had several parts in the Follow Me Movie, was the San Carlos section in Mexico a highlight for you and if so why?
Gully – Punta San Carlos was the most fun trip I have been on to date. Great crew, incredible terrain and some much needed stress relief just being in that hidden paradise. Kevin Trejo is the mannnnn in those lands.


  Gully nails an X-up off the Giro trailer during Crankworx (2009?)

3) You were at Crankworx again in 2010. Was the course better or worse than in past yrs and how so? Would you like to see some changes and a return to big mtn riding vs DJ style tricks?
Gully – I don't want to talk about Crankworx at all. However, I do like SS, just wish there was a little more of a technical aspect to it. Paved dirt jumps have their time and place. I say to each their own. I personally prefer the woods… on any bike… just have fun!

  Gully tables huge off the big step up at Rampage this year. Malcolm (in red hat) is thinking damn I missed it!  While his son nails the shot. Photo ~ Kyle Mclaws
4) Can you tell us a little about your Red Bull Rampage experience in 2010?

Gully – It was my 2nd time at the Rampage. I felt pretty damn good about my riding that lead me to  5th place finish. Felt great, rode as well as I could have.

  Tabling in the boneyard back in the day.

5) You rode the centre line at Rampage, why was that?
Gully – Well, we walked all 3 ridges to scope the terrain. I felt the center ridge had the most line choice, giving each rider the opportunity to stand out up top; then bottle neck into the biggest drop that had been in competition then again spread out.

  A huge front flip during this year's VW Trick comp at Crankworx.

6) You rode the most relaxed that I've seen you. That Oakley sender was HUGE. Was that the biggest drop you've ever done? Any fear factor for you?
Gully – I really did feel comfortable out there. The Oakley drop was probably my largest…compares to "Ord road gap" and the "toonie drop." Tough call. Definitely a little shook at first sight. After you get out there, you know what you have to do.

  Dirt jumping on the Shore in the early days. 
7) The weather seemed played a role at Rampage. Did it change anything you wanted to do or try in the finals?
Gully – Yeah…. that 2 hour weather delay was pretty aggravating. I wanted to no hand the Oakley sender but I think my skirt got caught on my saddle.

  Gully whips out his gang sign during nsmb.com's AIRprentice in 2005.

8) What was the wildest thing you saw at Rampage during the comp.
Gully – Before the comp- Yannick Granieri ditching off the Oakley sender and landing on his bike, ironically probably saving his legs and tailbone….literally.  During the comp- Of course, Zink's big 3 drop and Garrett Buehler case to front flip on the sender…..wow!

 Styley off the old wall ride in the Boneyard.

9) Rampage is the biggest freeride event on the planet. Would you like to see Red Bull become a yearly event like Crankworx?
Gully – It used to be…. I think location needs to change each year…. too many people were riding old lines.

  Gully and Alex Pro looking stoked about their placement in qualifiers at Rampage 2010.

10) What are your big plans for 2011? Any secret video/photo shoots and contests that you can share?
Gully – All of the above! hahaha I have a lot in the works. Unfortunately, not much that can be openly talked about. You'll have to check out my Facebook Fan page and Twitter for season updates and sneak peaks!
Gully on Faceboox
Twitter: @geoffgulevich

  You can't fake big mountain style. 
Gully, thanks for taking some time for NSMB and good luck in 2011

  Gully's advice: never ride in a skirt.
Gully – Thanks a lot Malcolm!
---
Send it to Gully here…