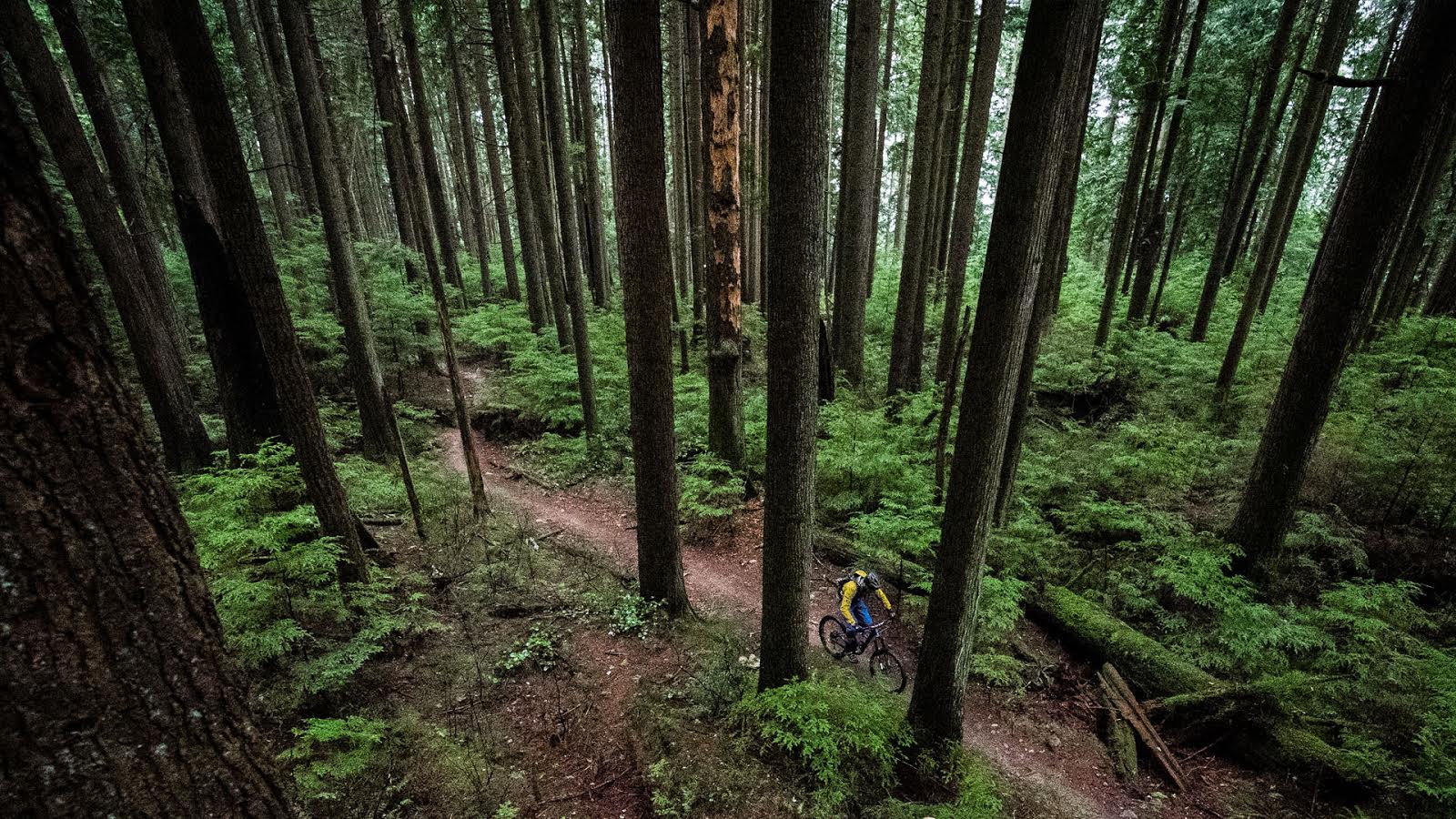 Mexico Part II – REDUX
*This article was originally published earlier in 2010
The wheels came off in San Sebastian.  After five days of riding and twice-daily yoga the crew decided to let off some steam.  Lead by our two francophones and one Californian, who skipped the short afternoon ride, the margaritas began to flow.  Marcos – who had lived in Canada for seven years – was squeezing limes and pouring tequila as fast as he could but our group was testing his capacity.  Soon we'd taken over the music and it became clear that a mutiny was taking place; there would be no 6:30 yoga this evening.  Johanna napped through the ramp up and when she arrived, groggy from sleep, she realized we couldn't be tamed.

  The instigators – well on their way.
 
The fun ramped up until we completely owned the bar.  Shots flowed, window dancing ensued and we took turns playing our favourite dance tunes. As the sun went down drinkers began to drop like sprinters on a mountain stage.  When it came time to settle up everyone scattered except for Mack and I who split the bill for the whole group – most of whom wouldn't have been able to count anyway.

  Really yoga can be done anywhere.

By dinner there were only four of us left standing – and then three – when Johanna declared 'I'm bored' and left the dinner table a little unsteadily and without another word.  Guillermo, Amy and I laughed at our friends' collapse and enjoyed a nice meal with terrible Margaritas (after the proprietor assured us they were the best in town) while Alejandro, joined by his wife and some friends, joined us later. 

  Don't mind if I do!
The next morning three of us dragged ourselves out of bed pre-dawn and felt our way through the steep cobble-stoned paths to the apparent site of our morning yoga.  The place was deserted – and none of us was motivated to lead so it was back to bed for a few hours.  We had a big day ahead anyway.

  Things are beginning to unravel.  If you are ever in San Sebastian you have to have some drinks at Los Ocho Barrios.  Marcos pours mean drink.

As we headed out of town on our bikes we stopped at a small coffee plantation.  There was an urn and small cups and the brew had clearly been sitting there for several hours. I was surprised that, with no milk or sugar, there wasn't a hint of bitterness.  We walked through the plantation, saw beans drying and growing and several of us purchased beans.  With notes of chocolate and cinnamon it was the finest coffee I've ever been able to squeeze out of my espresso machine and I'd love to get my hands on some more.

  The raw ingredients for the best coffee I've ever brewed myself.

   The price list.  A kilo of coffee was 100 pesos – at least that was the gringo price.
Isabelle was looking straight ahead and talking to no one.  A cartoonist would have penned smoke billowing out of her ears to convey fury. She'd almost bailed on the ride after a night of exuberance, but at the last minute she decided to do the first leg and then pull the chute halfway.  "When exactly is 'halfway' Alejandro?"

   A peaceful way to start a ride for hungover gringos.

  The best views were at the beginning of the ride.

Before Mark Burnett struck it rich with Survivor he was messing with the participants of the Eco Challenge.  They would be promised food and rest at the end of a long nasty leg, only to discover they had a 15-mile swamp to cross, or a mountain to climb.  And that food?  Maybe tomorrow.  

  And then the hurt began.  The first long climb of many we'd enjoy that day.

  We soon learned that if your tires got wet a climb was the next attraction.
Our laid back and patient guide, Alejandro had made a last-minute route change on our ride from San Sebastian to Puerto Vallarta – without telling anyone.  Instead of stopping midway – to be met by a support vehicle and some lunch – we were trudging straight through.  There was no opportunity to bail out and, no water or food refill. Without knowing it we had committed to the full pull.  That's why it's called adventure tourism.

  Our group was missing three members for the ride from San Sebastian to the Pacific coast.

  It got smoking hot and there wasn't a breath of wind.

Stone walls bordered the cobble-stoned road leading away from San Sebastian. We cruised down at a leisurely pace appropriate for hungover gringos on a stinking hot day.  And then we started to climb – pass after pass.  A series of soul-crushing ascents followed by winding downhills, each one punctuated by refreshing creek crossings.  The pattern became familiar and we knew the creeks meant we were at the bottom of the valley and we'd be climbing again shortly.  

  Yoga by the sea felt great after our long day in the saddle.
Amy kept smiling staying close the back of the pack – riding her own race.  Others in the group, like Guillermo and Mack, weren't challenged by the route and they happily stayed near the front and enjoyed long rests every time we regrouped. I had a few moments up front and I did some time on the caboose as well as my energy waxed and waned.  

  Local knowledge. Alejandro took us up a private road to this beautiful waterhole – complete with cliff jumping and waterfalls.

By the time we hit the flats – with no passes between us and the Pacific – I was spent.  We still had a couple of miles on the coastal highway before the restaurant and my water was long gone.  Pacifico and fish tacos – as well as some nice ceviche – have never tasted better.

 Isabelle getting some style points.
Our meal after the big ride was tasty but far the best food we had on the trip was back at Punta Monterrey.  It was authentic with a touch of fusion (Swiss chard tamales!) and everyone's dietary needs were met without any fuss  (and we were very needy).  The best part of our stay in Punta Monterrey was feeling like personal guests of Sofia and Jaime rather than paying customers.  They were gracious and lovely to be around at all times.  I hope to return to Punta Monterrey some time with my family.

  I've stayed in more luxurious rooms but never one I enjoyed more than this one.
Mike Brcic makes a point of contributing to local people wherever Sacred Rides brings tours.  The project for these trips to Mexico was to build a local school.   There is usually time set aside for riders to put some time into the project.  We did get to see the site – and the need for a new school was clear, but they weren't far enough along for our unskilled labour to be of any use.

  Sacred Rides participates in development work where their rides are hosted.  They are building a new school house near Punta Monterrey.  Guests are encouraged to take part in these projects.  Unfortunately the project wasn't ready for us.
Our last evening yoga session was a sandy affair.  We saluted the sun as it drew closer to the Pacific horizon.  Johanna's voice was muted by the crashing waves and I felt overwhelmed by my good fortune.  Afterwards we ran into the water and I was more than a little melancholy about our impending departure.   

  Our hosts made us feel like part of the family.

If you are looking for challenging technical riding this was not the trip for you but if you want to put some miles into your legs and get strong and limber I can't think of a better way to ignite the riding season than joining Sacred Rides at Punta Monterrey.
---
For more information check out Sacredrides.com.  The next yoga and mtb retreat is coming up soon.  Here are the dates for this winter as well as the last trip for 2011.  The trip costs CDN $1895 and on my trip all of our food and all of our transfers were covered.
Dec. 11 – 18, 2010
Dec. 27, 2010 – Jan. 03, 2011
Mar. 12 – 19, 2011
Mar. 26 – April 03, 2011 (womens trip)
Dec. 27, 2011 – Jan. 03, 2012
For more information about our accommodations visit monterreybeach.com. Or if you are into having some kind of outdoor adventure near Puerto Vallarta track down Alejandro at outdoorvallarta.com.
---
Does this sound like something that would light your fire now?  Say anything here…