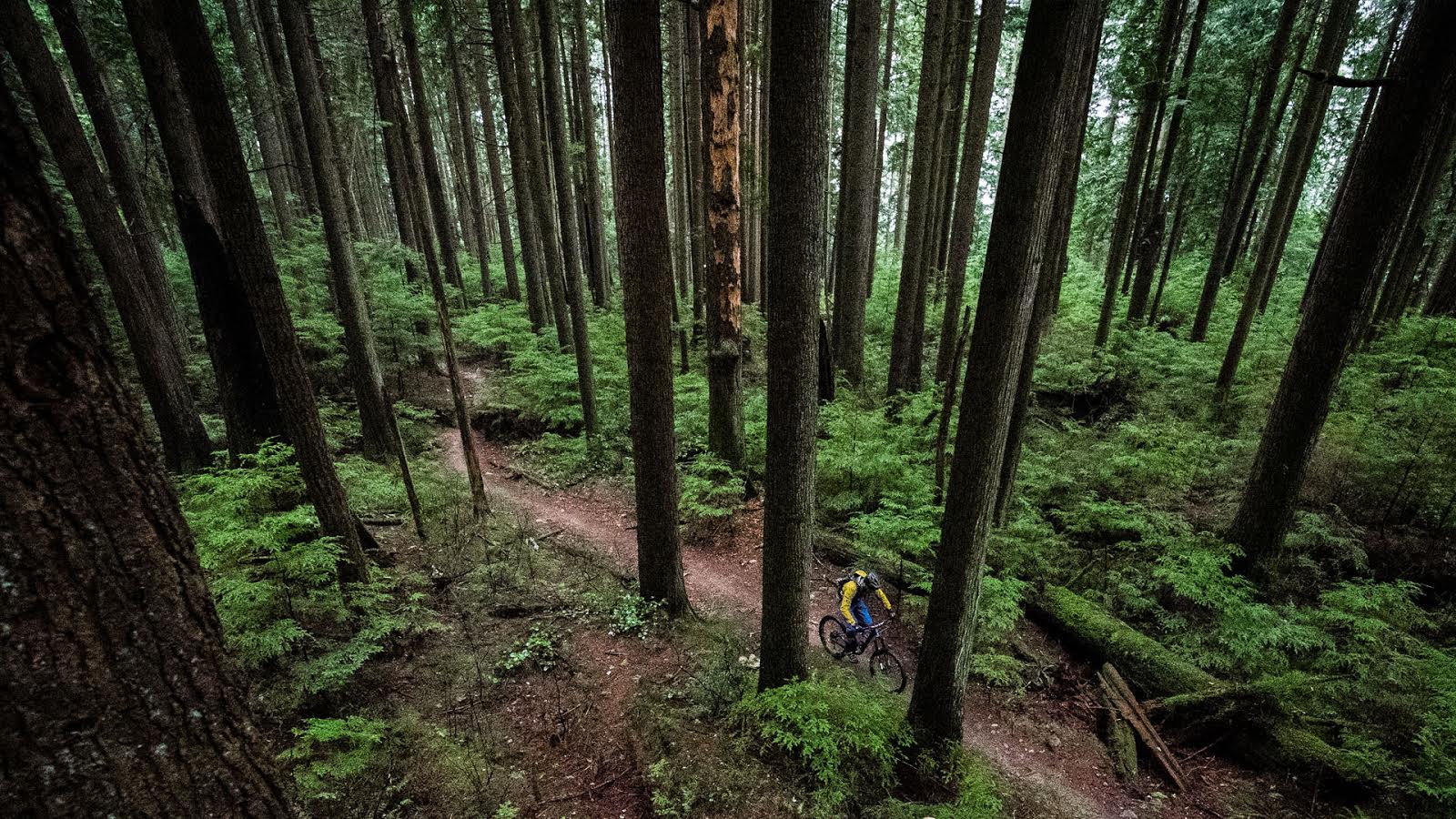 Merry Christmas!
What just happened?  From where I sit it feels like 2010 just unfurled itself – but actually it's just about done.  In the words of Ferris Buehler – life moves pretty fast.
Here on the North Shore things are looking up.  A bunch of trails on Seymour are set to get a much needed overhaul – thanks to the nsmbA's Trail Adoption Plan.  Fromme is running fast and sweet with the addition of Bobsled as well as some stellar work on Ladies Only and King of the Shore as well as Imonator to name a few.  Best of all we aren't being treated like an undesirable element by the local landowners.  Some local politicos can actually admit publicly that they support mountain biking.  We've come a long way.

  Thanks to Nat Bailey for coming up with his tastiest Christmas card yet.
Everybody says they aren't big into resolutions but most of us get a little reflective this time of year and wonder what we could do better next year.  Ride more, wash my shorts more frequently, start a secret training program; these are a few of mine.  There are also a lot of trails I'd like to ride faster and smoother than I did in 2010.
The evolution of bikes and components has advanced enough for me to be certain a bike won't be holding me back.  Bikes were lighter, stronger, and better performing than ever before – but prices got a little bit better in most cases as well.  Buying a bad suspension bike is getting much harder to do but spending 10g got a lot easier for riders after the most exotic machines.  When I bought my first mountain bike in 1984 it was just shy of $1000 Canadian (dealer cost) and this was for a handbuilt Ritchey Timberline with a full Shimano XT group and pricy additions like Tomasselli levers. Pedals included.  Now bikes that weigh as much as my Timberline did have 6″ of suspension front and rear, a 10spd cassette and disc brakes.  These are the good old days it turns out.
2010 – right around the end of June – marked 10 years since nsmb.com first went live.  Thanks to all of you for making it possible – and to everyone who has contributed to the site in that time.  We're kicking around a few ideas for 2011 but we're not ready to spill.  The plan of course is to be better than ever.
As usual we won't be posting new content between Xmas and New Year's but we'll be back up to speed on January 3rd, 2011.
Ride well and prosper.
Happy Holidays from all of us at nsmb.com!
---
Tell us about your year – and what's in store for 2011 here…