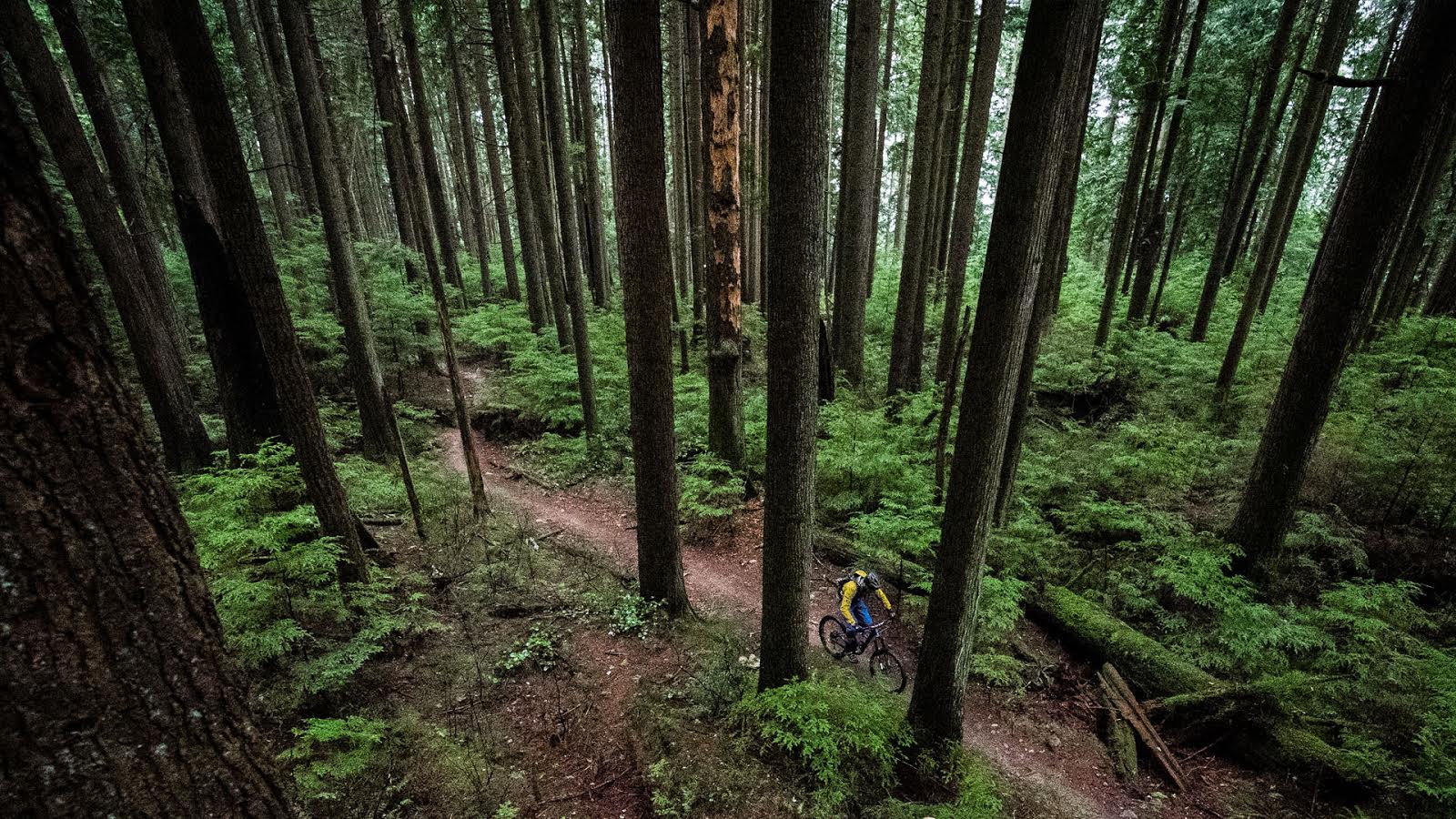 Sterling Lorence Interview
As the official photographer for Anthill Films, Sterling Lorence is on set for our shoots whenever possible. Beyond capturing mind-blowing photos that document the progression of our sport, Sterling's shots are a great compliment to the film, giving a unique perspective on of everything that goes down in front and behind the cameras. When Sterling agreed to share his slideshow from Follow Me, we thought it would be good to get his perspective on what life is like for being a still photographer working on a film shoot.
What it is like being a still photographer on a film shoot?
For the most part, it is really good being on film/webisode shoots. There is always an added formality and responsibility that lots of good work must be accomplished due to limited time and the expense in film production. Riders know that some of the details that can be hidden in still photography are on display in moving pictures, so it brings out the best in the rider's style and performance.  One of the downsides to being on a film shoot can be when the angle I would like to shoot from happens to be in the key film angle.  I often have to discover other angles where I can stealth out of view.  But, most of the time, there is good cooperation/collaboration amongst the video crew and myself.

  Since the days of the Collective, I have dealt with many a cable cam…
  Eventually I have gotten pretty good at anticipating/cooperating so that…
  when riders like Sorge throw down so hard, I can nail my shot and not ask him to shred again
2.  From your perspective, what does a still photographer add to the production of a film?
Photographers bring the opportunity to share all this amazing action with the magazine world, advertisers, posters, the web… We also give an added level of exposure to the riders, the film, and to all the sponsoring companies.  Often the top riders in the world, doing really big stunts, won't do them unless a photographer is on set.  I also think photographers bring an artistic element to the shoot where the videographers often 'shoulder-hop' our sick angles…  😉

  Seldom is it that the Darcy Wittenburg clothesline circus act improves my shot. But here he gives an added sense of height for Aggy killing it in Brad's Yard.

You've got a long history with the Anthill crew.  How did it all start and how have you seen things evolve over the years?
It all started when a few riders that were stars in the original Kranked and NWD films decided with a few of the filmers and myself as a photographer that there was room to have a film company that would try a more mellow approach to an MTB film that had good chill tunes, primo singletrack riding, some storytelling and an attempt to do the best cinematography and editing possible. Looking back, I think the response from the sport shows that the Collective accomplished that and the demand from viewers is why we have kept it all very alive with Anthill.  Stay tuned for more!

  Jamie Houssian (left) and Darcy Wittenburg filming The Collective in Maui.

  Going across the world not knowing if we'd find something like this.  Shandro in Morocco.

  The heli can't do shit for good shots unless the right decisions and strategies are in place.  The Collective minds for one Vanderham.
What do you remember most about helping make Follow Me?
There certainly is an added element of fun for the riders when they get to session together. That's why the theme for this film became what it is.  Most film segment shoots have the rider being alone, so I think it can be quite intimidating and a bit lonely for the rider.  There was lots of fun on most of these shoots. When you have Gully/Sorge/Hunter/Semenuk/McCaul/Coastal Crew/etc… anywhere near each other at anytime, it gets chaotic fast… but fun.

  Then when I get my five minutes to shoot with riders they do what they do best.  Gully earning his chilled Pillys.

  The riders always think they can do better.  CJ getting worked by Semenuk/Gully/Sorge.  Silverstar Rules.
What were the highlights vs. lowlights for you?
The highlight move for me in Follow Me was certainly Matt Hunter's step up gap to wall ride.  We had witnessed him crash on it once and this always makes the return shoot become very nervous and worrisome.  Watching him stomp that, and seeing the wall explode behind him was so rad.  The photo was much more amazing than I ever expected.  I also have to say witnessing Semenuk's moves in the Sunshine Coast seggy was super rad too.    The lowlight to the film would have to be the fact that shooting two riders in a still photo sometimes just doesn't work. One rider always looks better or is in the critical spot in the photo, leaving the other rider less significant.  That was one of my hardest challenges.  I always try and stoke out all the riders with as many sick shots as possible, but for the continuity in the film process… the second rider sometimes got burned a bit.

  The Coastal Crew was here.  Semenuk and Wittenburg for Follow Me.
Do you enjoy watching the films you've been a part of?
Yes, it is always a thrill on premiere nights to see the fruits of so many hard working days.  I am a huge fan of all the films…mountain biking is a relatively small sport so anyone that chooses to put time into our sport, be expressive and share artistry with us, is gonna get my attention and time. That is why it is so key of those brands out there that are cool enough to put money into these film projects… without them, we loose a large chunk of art and expression.
Thanks to Sterling for sharing his slideshow with everyone.  Make sure you check out his site: sterlinglorence.com
Happy holidays!
Anthill
---
Sterling rules.  Say what you've got to say here…