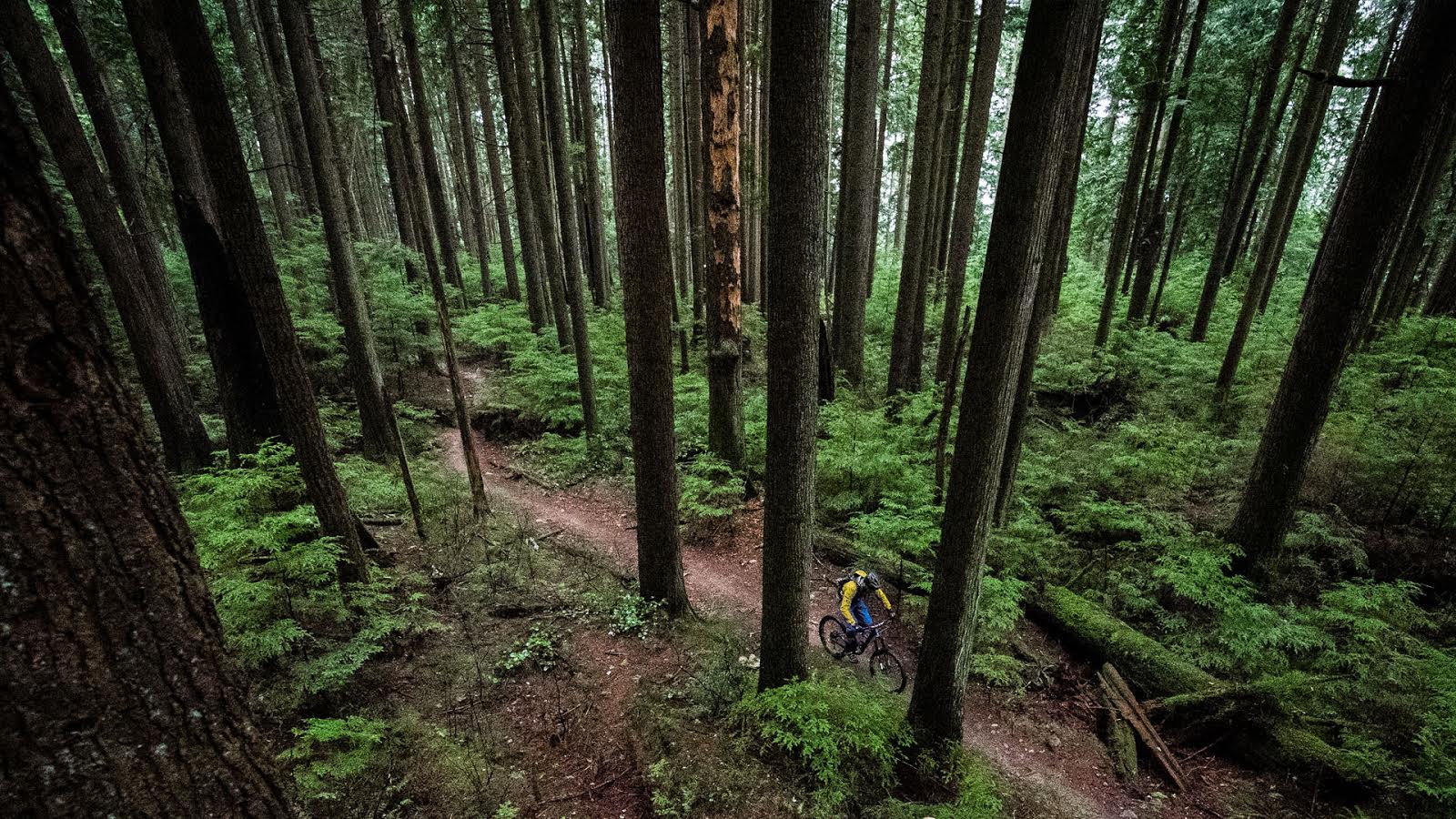 Avid Elixir 3 Review
Better brakes make you go faster.  Seems counterintuitive I know, but I learned this maxim first-hand long ago after I destroyed my hallowed & holy Hayes Nines and was reluctantly forced to pick up my first set of Juicys. They immediately changed how I rode.  Once I tapped into their superior power, I could charge into corners waiting til the last second to scrub speed.  I could let the bike run with the confidence knowing I could rein it in. Now with only one finger no less. With the coming of Juicy brakes onto the scene so many years ago, Avid usurped Hayes in the brake world, marking the changing of the guard.
Since then, I've ridden Juicy 3s, 5s, 7s, Hayes Strokers & Trails and Saints both old and new.  I've got a good idea of what works and what doesn't for all different types of riding here on the left coast, which can often be in demanding, wet conditions.  I run new Saints on my big bikes and happily run Juicy 7s on my trail bike, an overbuilt 37lb Nomad 2.  Other than some slight heat fade on big descents I'm quite happy with my Juicys. They are a solid, reliable brake with a crisp engagement. When Avid announced their Elixir line was to replace my beloved Juicy's in 2009, I felt like that same sceptical rider so many years ago.
The critical acclaim had my curiosity. Pulling the 2011 Elixir 3s from their box, I was smitten by the aesthetics.  The new Elixirs are clean, sleek and streamlined.  They immediately made my three-year-old Juicys look like yesterday's news.  Over the years  I've learned that although I can appreciate good looks, it's what inside that counts.  Sure, they looked sexy, but the big question was; could they outshine their older sister?
The Elixirs were easy to set up. No lines to cut as they fit neatly right out of the box unlike my old Juicys which came with a near foot of extra cable on each brake, thus requiring cutting and bleeding.  Setting the reach was fairly easy with a 3mm allen bolt on the inside of the lever, no longer the easily stripped 2mm of prior Juicys.  I would prefer the on-the-fly option on the higher end models and will be happy to see the day when I no longer need a separate 'L' shaped allen key on the trail.  The entry level Elixir 3s offered all the technology and performance of the higher end models in what Avid dubbed "a simpler package" without the extras of tool-free Contact Point Adjustment and reach adjustment. The Elixir series all include new top mounted callipers with the goal of increased heat dissipation.  Top loading pads are a breeze to change – one of the features I really appreciate on my Saints.  Its quick and easy to drop in new pads, and easy to look at pad wear from above without removing your wheel.

Juicys have been critiqued by some for their lack of modulation.  I was one who actually enjoyed the grabbiness of the Juicy's, using the instant, total engagement to initiate drift and punch corners when coming in hot.  I had always been a firm believer the best modulation came from the finger not the brake. That was until I took the Elixirs for a burn. 
On my first ride with the new Elixir 3s, I noticed the improvements in engagement immediately.  With Avid's Taper Bore technology the progressive engagement allows you to partially engage the pads without locking up. The Elixirs give you superior modulation.  Used properly, you can easily scrub speed with little loss of tire roll.  And we all know a tire tracks best when rolling.  I no longer fear accidental lock up, a great benefit, especially on wet wood.  But locking up was easy too if I so chose.  The Elixirs had all the power and more of my hallowed & holy Juicy's, plus modulation to boot.  My scepticism was quickly subsiding.
The more I rode the Elixirs, the more I became smitten.  On steep sections, the modulation helped impede my descent with more control over roots and logs without unintentional lock up.  I now had the finesse of my finger coupled with the finesse of the brake. Riding on Fromme, Burke, Seymour and Eagle where it can be tight and technical, steep and rooty, sometimes fast and always questionable in the wet, the brakes did what they were meant to do, with more progressive engagement than I'd experienced before in other brakes.  I'd found me a new sweetheart who did everything my old flame did, only better.
The Elixirs are an incremental increase, rather than a technological leap from the already good Juicy 7s. Simply put, it's going from good to great.  Or more so from better to excellent.  The Elixir is a significant and immediately noticeable refinement to the feel of the brakes with the modulated engagement of the new Taper Bore design, the central factor in their upgraded performance.  Performance is paramount and they back up their good looks. They are easy to adjust, and easy to install, easy to bleed and offer some simple, sensible new features starting with the ease of top loading pads.   Higher models feature inline pad adjust via barrel adjust on the hose, a nice feature to consider compared to the old vulnerable red dials you often see half smashed or altogether missing on many Juicy 7s.  On-the-fly reach adjust would be worth the consideration too and is offered on the higher models as well-no tool necessary. Avid has made improvements in both design practicality and most notably performance with their new Elixir series.
For those of us not keen on the 'grabby' feel of Juicy's and are looking for the ultimate in modulation, this is it.  For steep, rooty, rocky and wet AM technical riding, these brakes work well.  Modulation is still ultimately up to the rider and you can still lock them up if overzealous, but once you tap into the modulated engagement, they make a good ride better. Avid has dubbed the Elixir 3s a 'do any discipline' brake so feel free to take them on your shuttle rides, AM loops or down to the store to get bread.  Don't worry, you can still lock 'em up and skid into the curb to impress the girl at the counter!  But it'll be your dirty little secret that you don't have to skid on the trails anymore.  That is, unless you want to.
South of the 49th parallel Avid Elixir 3 brakes will cost you $105 an end (we're waiting on CDN pricing) and they weigh 405 grams apiece on both sides of the border.
---
Are you an Elixir person?  Which one have you tried?  Any critiques?  Stop here…