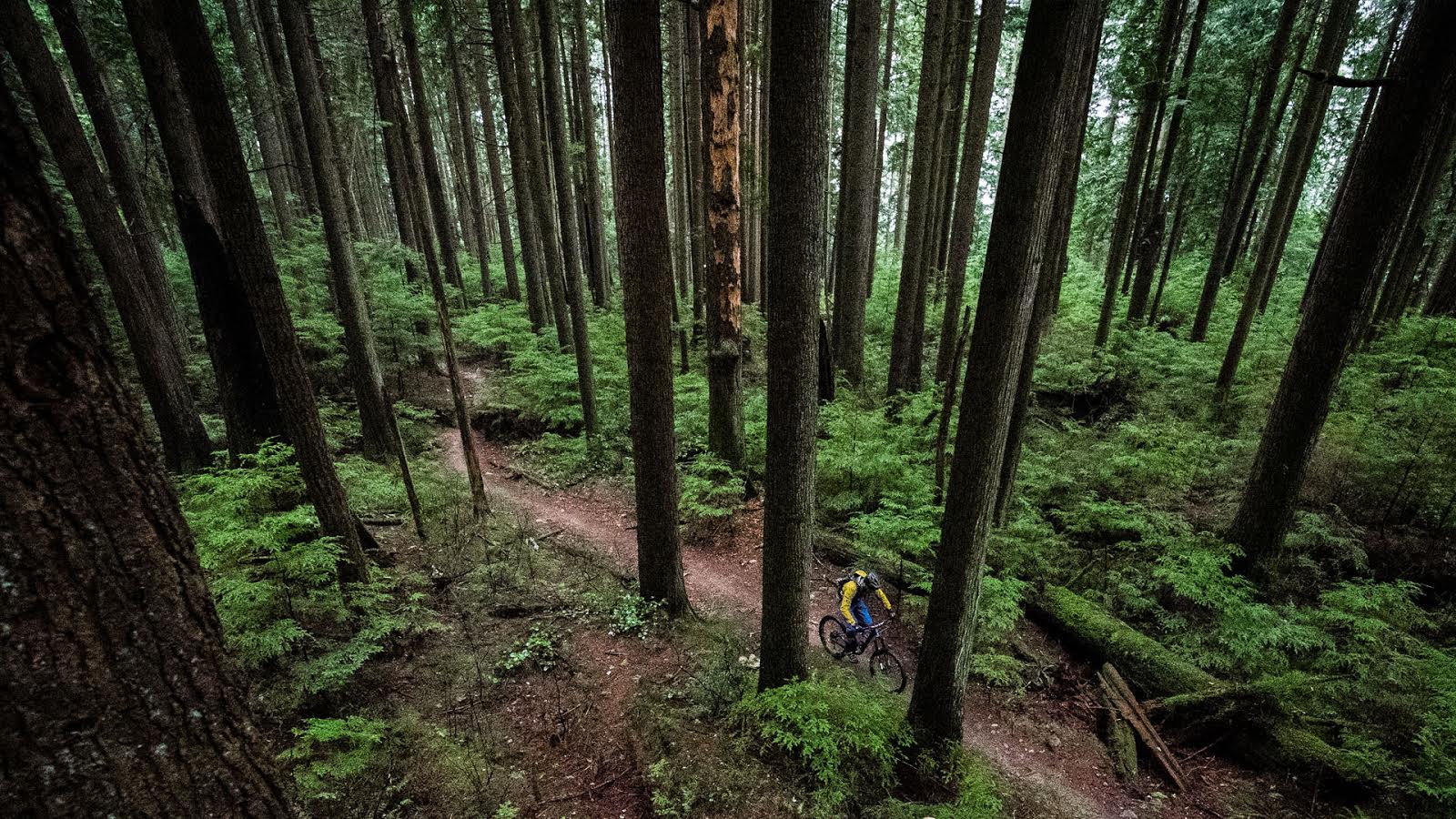 Hot In Spain
Where to start? Well I guess it would help to give some context to how I ended up doing shuttle runs in the south of Spain on a fully supported trail-shredding, and berm-blasting mission with an unruly and utterly fantastic bunch of English and Irish bike junkies. I guess I owe it all to my girl? You see, I was planning a trip to see my girlfriend graduate from her master's program in Madrid, after which we had planned on joining her family on a little get-away to Spain's Costa Del Sol for a few weeks. Then I thought, wouldn't it be rad to do some riding while I was there?  Bike and beach: the best of both worlds combined.  Eventually, with a little guidance and support from nsmb and Rocky Mountain, I was able to hook up with MBUK for the systematic abusing of my 2011 Slayer on Spanish soil.
Riding bikes in Spain. It doesn't get much better. Photo: Pete Drew
For the duration of our MBUK shoot, we were stationed in the pueblo of Benalmadena — a picturesque mountainside town in the province of Malaga, situated about 430 kilometres south of Madrid, on the coast of the Mediterranean Sea.  The crew for the trip consisted of staff writer and fellow Irishman Ric Mclaughlin from MBUK, Pete Drew from Silverfish UK- the distributors of many fine products, including Rocky Mountain Bikes (shameless plug)-and Jim Varney, freelance photographer for MBUK and all around nice guy. And last but not least, our Spanish liaison/ tour guide and owner of SwitchbacksDH.com, Michael Saunders.  
  The Motley Crew. From left to right: Jim Varney, Ric Mclaughlin, Michael Saunders, 'Lucky' our driver, and myself. Photo: Pete Drew
When people ask me what the riding in Andalucía during peak summer was like, I usually say something akin to, "It's like riding in an oven with your full face helmet on." In short, it was damn hot. For a kid visiting from the west coast of Canada, adjusting to the heat was probably the biggest challenge, aside from maybe the jetlag. Luckily I arrived several days before the crew came, so I was somewhat able to acclimatize to the daunting heat. We had a few days of shooting that were well into the 40s, with locations that had zero shade. The sun was so intense that between shots, or when the photographer was busy setting up, we would scuttle like ants running for their lives from a magnifying glass to the nearest sliver of shade.
What? Shirts off are mandatory in Spain! Photo: Pete Drew
After our first afternoon shooting, we decided it was best for our health to ride in the early morning, stop for the pool and mandatory beverage break during the peak sun hours, and then ride again in the evening.
The trails we rode ranged from haphazardly made tracks to some pretty fun DH shuttle rips that varied from a few blistering minutes to about half an hour in length. Over the course of the trip we rode a number of trails and DH tracks. Our first trail, dubbed the 'SRAM Test Track' gave us a good taste of what the local conditions were like. The terrain shifted from super loose and ultra-light dirt, to sand, to hardpan single track, to rock-garden outcroppings, then back again (not necessarily in that particular order) and all in the matter of a few feet.  At first the conditions proved challenging, but as time passed, and you placed more faith in your front tire's ability to hook-up in the powder like dirt, things became more natural.

As the sun goes down in Spain. Photo: Pete Drew
We rode through 'forests' that literally consisted of nothing soft or cushioning, and very little that was green to be honest. It seemed that every single plant was a thistle, prickle, or some sort of jagged spear with razor sharp edges that were more than eager to draw blood. This made eating it in a patch of the nearest green a less-than-ideal option.
The Spanish back country. Photo: Pete Drew
One thing that really struck me about riding in Malaga, Mijas, Torremolinos, and Benalmadena was that, no matter where we were, we were never far from an urban area. This was especially apparent when riding '911', which actually finishes at the beach (via a considerable road ride) and starts at a significant elevation. One minute it seems that you're in the middle of the Spanish backcountry, and the next you are literally under a 6-lane freeway wondering how in the world this was possible.  It was an unnerving and contrasting trait compared to riding in BC, but one that it I feel really embodies the European experience.
Malaga's coastline on a hazy day. Photo: Pete Drew
It is truly funny, the more spots that I get to ride in this world, the greater my appreciation and love for home becomes. Riding in Spain certainly has it pros, and was unquestionably a great experience, but it's kind of like getting sent to the minors once you've played in the majors all your life. Anyhow, keep your eyes open for a feature or two about our escapades in Spain in upcoming MBUK issues, and in the mean time, live your life, ride your bike, and keep smiling. (And take your shirt off? – Ed.)
Eamonn
---
There really is no place like home Dorothy  errr… Eamonn.  Any other Euro experiences out there?