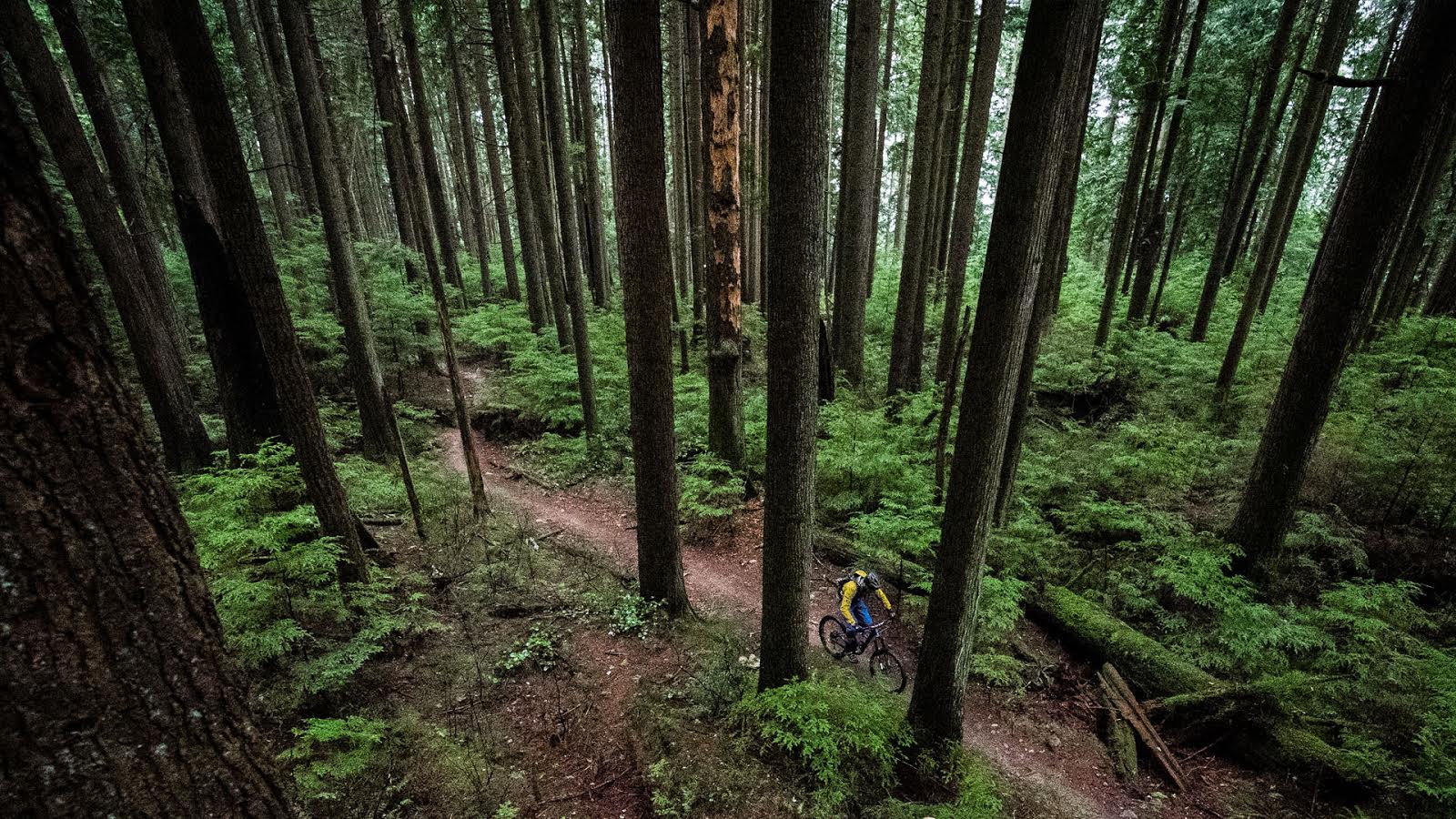 Must Ride In Rain
You probably wouldn't like it, but it's my own little back door loop – and I love it.
It was disgusting out earlier today.  Perhaps 5Ëš Celsius (41Ëš Fahrenheit) and pissing rain like it has been for days.  So it's time for a ride.  It's work actually because I have a crazy Sugoi rain jacket  to try – the Hydrolite.  It's a filmy transparent shell that is apparently waterproof.  It's made entirely of what I imagine the membrane of a Gore-Tex-type jacket to consist of – but it's not sandwiched between any other layers.  It's even got some stretch making me even more skeptical.  It looks aimed at the road market but if it's light, packable and extremely waterproof I'd wear something aimed at recumbent-riding triathletes.

   I was sceptical about this jacket – the Hydrolite from Sugoi.  It's a wee filmy membrane but it's said to be 'A true waterproof item.'  Today's conditions helped me form a partial opinion about that.

I only have two riding buddies who will ride my short creeker route with me which tells you something.  It's only got about 10 minutes of road total and I can be back at home in under an hour – or I can add in another creek and extend it to 90.  What makes it worth doing is the nasty technical climbing that fills most of the 60 minutes, but the downhill is fun on a good day as well.

  Deployed the Sugoi Hydrolite allows you to show off your jersey – or whatever you like to show off.
By the time I rode out the door the rain had let up.  A wee Scotch mist was all it was but there was enough dripping once I got in the woods to remind me where we live. After a short pedal I dropped into the first long steep chute – steep enough to make coming to a stop impossible – with a pair of fun chicanes to add spice. There are a few little hero sections on the ride to make it memorable and the first drop in is one of the best.  

  This almost ended in disaster in both directions (the ride is an out and back) but I managed to keep it tidy in the end.

Once I started to climb it took me some time to get a rhythm – but then I started to clean some sections and flow a little better.  And then I came to the creek.  This crossing is always a crapshoot.  For a long time you had to go axles deep or tip toe across the rocks.  Then someone built a bridge, which then got knocked over by the river or by humans – I'm not sure which.  The remains of the bridge have been propped in various places and this was a new one – perched on a rock dam so at high-water the flow goes right over.  The approach was the worst part and I had to track stand to get myself together once I got on the bridge, because I'm terrible at skinnies.  There was a lump-in-my-throat-moment when I almost pitched it downstream in the rocks but the little safety meeting I had with myself kept panic at bay, and I made it across dry.  

  It has been wet lately as you can see.
My blood felt like molasses again but soon the rocks, roots and creeks I had to manoevre over and through distracted me until I started to feel good again.  I have cleaned every section on this climb at one point but I don't think I have cleaned all of them on the same ride.  Today I failed four times – which didn't feel too bad.  The first section is scraggly alder with mostly bony sections but toward the top of the climb it morphs into a mature stand of Hemlock and Douglas fir – complete with needles and loam carpeting much of the trail.

  This Specialized S-Works Enduro likes to get dirty.  The unfinished carbon sections clean easily and the painted portions are nicely hidden from the grime.  The Crud Catcher and Neo Guard help as well.  All around this is the most capable bike I have ever had at my disposal.  It would be serviceable in an adventure race, Chilcotins epic and it's perfect for a super D – but it would be quite comfortable anywhere in the Whistler Bike Park as well.
Once at the top I stretched a little, actuated my post to lower it to the bottom – and dove in for the descent.  The trail is a bit like a bad dh track.  It's rarely steep enough to really motor but it's generally too rough for a punter like me to get on the pedals.  But once you get up to speed and find some flow the lines all seem to work.  I hit that velocity for part of the way down today but then I began to flounder.  

  This stream is part of the trail – but it's only a stream at certain times.  Am I a bad man for riding it when it's flowing?  Bad or not I didn't clean it today.
Luckily I had one more hero section to go.  It begins with an exposed root drop in a no-fall zone then follows with a pair of steep switchbacks.  Corner two has two lines.  When you are feeling rowdy you can tuck in your left shoulder and carve it tight – but it requires some commitment and confidence.  The last time I rode it, back in the spring I think it was, I was low on zest and I took the outside line, fists firm on the brakes.  Today I rode it better than ever and it lit a small flame in my stoke chamber.

  Saddle down and ready for the descent – which doesn't last nearly long enough.
And then I came back to the bridge.  The approach was much easier from the other side so I rode on without giving it much thought. But then it felt like the bridge was moving, as though the current was lifting it and it was going to wash downstream, with me as a passenger, at any moment.  Or maybe I was over-thinking after having a meeting with myself? 
Once I was safely across I kept up a good pace for the remainder of the trail and the short road pedal home felt effortless.  I've done the ride often enough that it feels like a kids' ride home from school and I detour to drop one rock wall and ride along another every single time.  As I pedaled the last couple of blocks home I felt pretty lucky to be able to ride from my door.

  On one variation of the route I pass this garage.  I see there are some Olympic additions to the collection.  Very nice.
The rain fell a little harder once I got out of the trees but it there wasn't enough precip. for a verdict on the jacket.  It breathed better than most non-waterproof windbreakers though – aided by mesh armpits and the miracle fabric.  While I was rinsing off the bike I let the water from the hose douse my arm.  Once I peeled off, after a little rain, lots of dripping and the hose, my wool sweater was dry.  There was some condensation on the inside of the jacket but it had performed well.  The fabric is said to 'activate' when it encounters water and swell to prevent water from penetrating – which may explain how well it breaths.

  Made it home alive.
At this point I know enough that I'll take the Hydrolite on a medium-sized adventure without too much worry.  The jacket is über light (it was only 240 grams covered in mud and still damp after the ride and then a shocking 160 grams 5.6 oz once it was dried and cleaned) but it still has a soft lining for your neck and a drawstring around the waist.  Otherwise it's entirely minimalist.  The iinterior doesn't feel too clammy either because there is a little texture.  Here in Canada the jacket sells for $130 and it's $120 stateside.  I'll let you know how it does in a true west coast downpour.
---
Have you been riding in the rain?  Do you have a private loop of your own?  Rain down here…