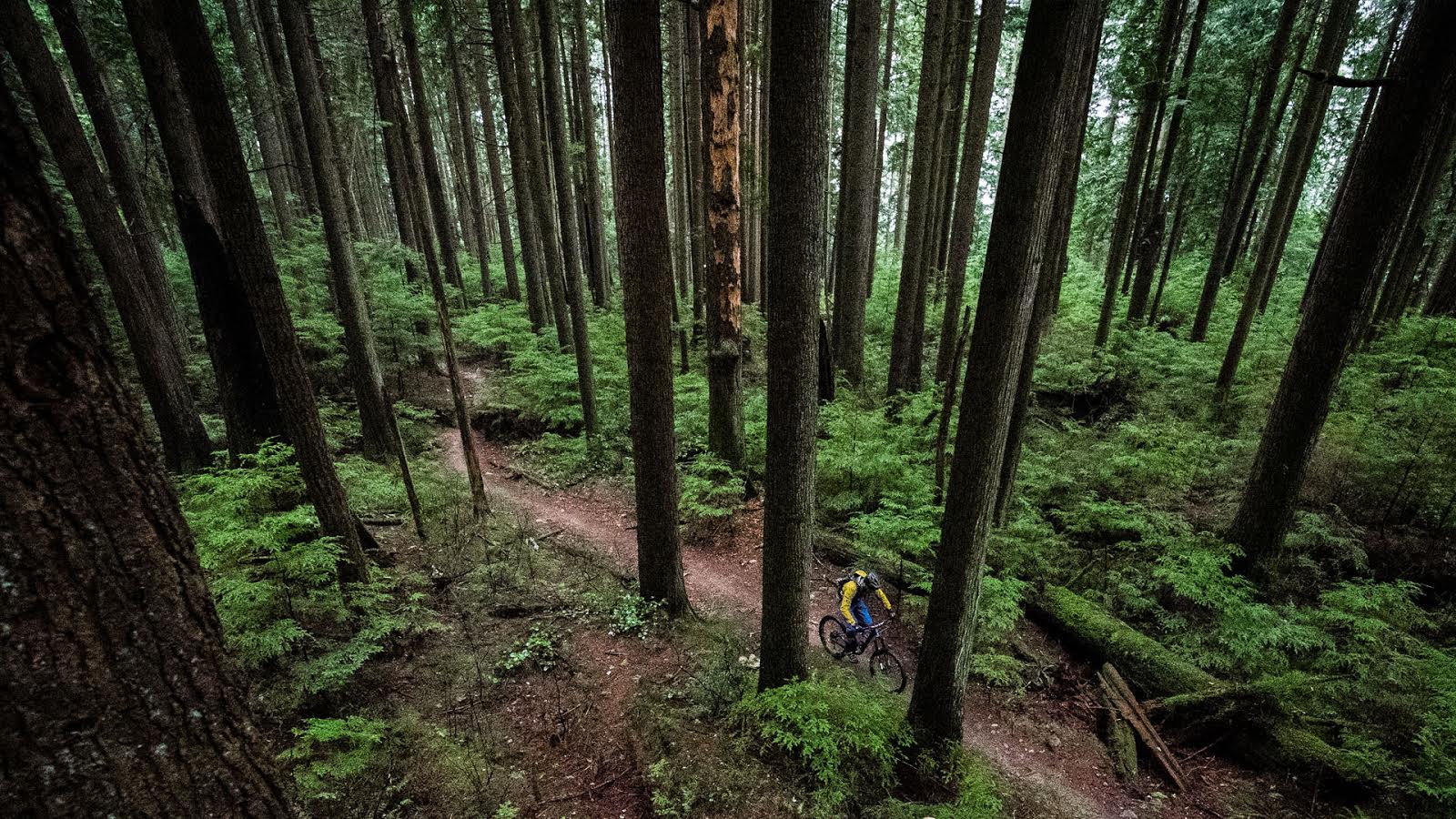 Bikes For Tykes
DO YOU REMEMBER YOUR FIRST BIKE?
We certainly do: BMX, Banana-Seat Bike, That one we "borrowed" from our sister, 10-Speed, Neon-Speckled Hi-Ten-Steel MTB… that sweet, sweet two-wheeled freedom. It was our rocket ship, our dirt bike, our horse and our race car. It was transportation to our first afterschool job. We jumped it into that first few seconds of weightlessness we have been Obsessed with chasing ever since.
Some kids never get that experience.
EVERY KID DESERVES A BICYCLE.
That's what James said to us, years ago now, when we first started doing Bikes for Tykes. The conversation ended with a bunch of phone calls, a dig through our personal stashes of previously-loved parts and a collection of sweet bikes headed to new homes.
In the years since then James, and Lou and our Obsession: Bikes crew have grown the Bikes for Tykes program to repair Hundreds of bikes for kids and families that wouldn't otherwise be able to afford one.
HOW DOES IT WORK?
We are really passionate about this program and without being two dramatic… well … anyways:
First: Many times a day, Every Day, someone (it could be someone just like you!) walks through the front door of the shop with a bike (or most of a bike). Their kids grew out of it, it was just sitting in the shed, they meant to post it for sale on NSMB.com, it was their pride-and-joy ten years ago and they've since replaced it with something newer, faster. They come in all shapes and sizes from Kids Bikes (12"-24"), to Mountain Bikes, to etc.
Then:Â  Our hardworking team of elves… or mechanics if you prefer…Â  Repair, Reassemble, Recreate, Reanimate, Combine and occasionally Will together as many bikes as possible from what has been donated.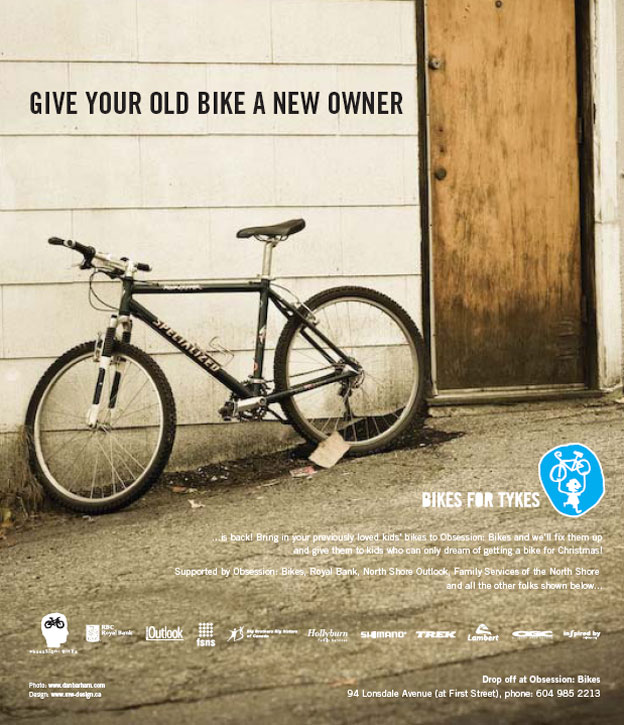 Finally: The fantastic people at Family Services of the North Shore, Hollyburn Family Services, and the Salvation Army Chapel on 11th distribute the bikes to homes throughout our community.
DEMAND IS HIGH.
We really can't do it without: You. We have amazing sponsors. We have exhilarated staff. We have a distribution network of fantastic community partners.
We need your previously loved bicycle. Your kids' outgrown 16" wheeler, your teens well-used 24", your –I can't believe I used to ride Ladies Only on that– 1997 Gary Fisher. It may not be much to you but… you get the point!
We encourage you to drop your previously loved bike off at Obsession: Bikes. We are here seven days a week. 10am-6pm Monday-Saturday. 10am-5pm Sunday.
–The Obsessed
Obsession: Bikes (Bikes for Tykes)
94 Lonsdale av.
North Vancouver, B.C.
V7M 2E6
obsessionbikes.com
6049852213
---
Questions, comments or suggestions?  Let's make this a success!  Stoke up this effort here…