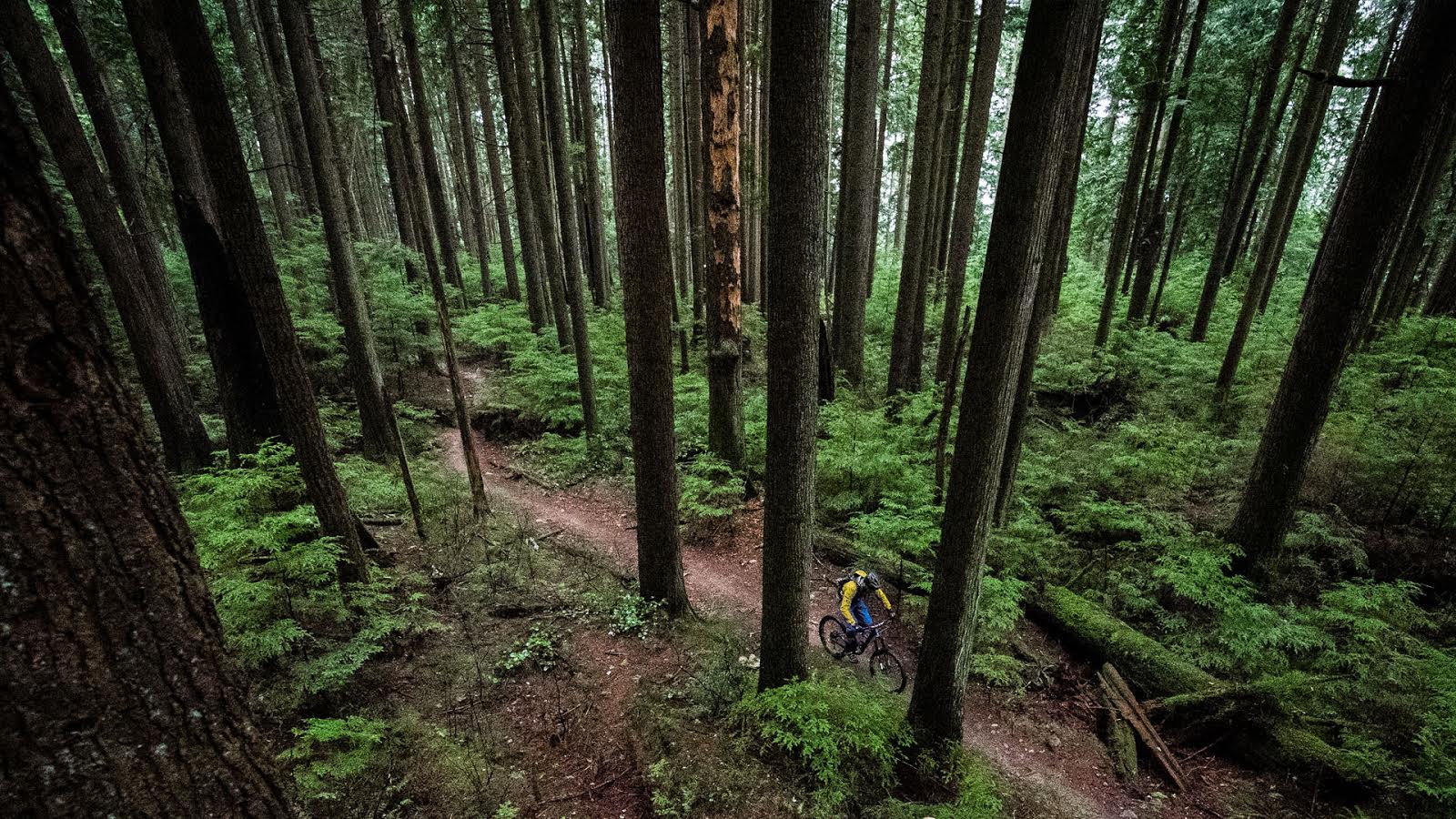 FroRiders Knighted
I was there.  First of all I was there when Lance announced his return to racing at Interbike in 2008.  It was a real circus – and Greg Lemond was there to add drama – but none of it was much fun.  Seeing Richie Schley, Brett Tippie and Wade Simmons inducted into the Mountain Bike Hall of Fame was entirely dissimilar.

  From the induction ceremony brochure, left to right; Brett Tippie, Wade Simmons and Richie Schley.
To begin with a bunch of other folks gave their induction speeches.  I hadn't heard of Jim Wannamaker before but Alan Bonds was one of the original Klunkerz riders so I was interested to hear about his journey. The last inductee before the Fros was John Ker – a gent who once mistook me for Josh Bender.  Having never been a big fan of MBA (aside from certain columnists) nor their photography, my eyes were getting a little heavy by this point.  I'd never been to a MBHOF induction ceremony before but word has it they aren't generally well-attended.  The Froriders changed all that and even after a second room was added there were folks standing.

  Tippie's fans and family. Photo ~ Stephen McCabe
Hans Rey introduced the B.C. trio with a humourous and well-delivered speech – with just enough Germanisms to let us know he wrote it himself.  Hans made his affection and appreciation for the three amigos very clear. He summed them up thusly; "The 3 of them were a great combination as a team;  Richie the Professional, Wade the Natural, and Tippie the Rockstar.'

  Things were pretty sedate before Tippie took the mic. Photo ~ David Ferguson

Wade and Richie said some kind words and then stepped aside; they knew this was going to be Tippie's show.  Brett didn't disappoint.  The first thing he did was whip out fro wigs for the boys – who reluctantly installed them. He then presented Wade with some calf implants and a wrestling belt (even though in their inebriated bouts Tippie was up 82-0) and Princess Schlea got his very own tiara and a royal sceptre.

  Once Brett Tippie took the podium all bets were off. Photo ~ Stephen McCabe
This is how Brett described the night.  "It was a great night and a real honour.  So many riders and friends that I respect showed up and it was great to have my wife my mom and my little girl there.  It's great to be recognized by your peers. Hans did a great job with his speech and it's always great to poke fun at Wade and Richie.  It made me feel cool!"  (insert signature cackle here!)

 Yes – all hell broke loose. Photo ~ David Ferguson

Tippie's had a long road back from drug and alcohol addiction but he's been on the straight and narrow for some time now.  He teared up a few times but balanced it all out with his trademark cackle. Seeing these three pioneers (don't call Wade the Godfather!) get the recognition they deserve was certainly my best moment of my 11 Interbikes.  At least the best one I can remember.
Congrats lads!  The Hall is lucky to have you.  Check out Les Anthony's excellent article on the Froriders here.
---
I generally end our Interbike coverage with products left unreported.  Here are a few highlights I am just getting to now.
DT wheels make me happy.  They are light, tough and precision made. Hurray for the Swiss.  Our team spent 2010 on DT Swiss without a single freehub or other mechanical failure.  We often used wheels that were too light for the job – but they responded well.

  DT's new top of the line gravity wheels – the FR2050.  Lighter than last year by 300 grams a pair.
When Paul Guebera showed me the line I was surprised to see DT's well-received FR2350s re-named.  Having lost an impressive 300 grams per pair they have been re-christened the FR2050s.  Much of the weight loss comes from new hubs.  I'm looking forward to abusing a set of these on the Shore.

  Much of the weight loss came from the hubs.  The rims remain 32mm wide.

  A baffle in 2011 Camelbak bladders helps spread the hydration load more evenly.
Camelbak is one of those companies that seems to always be charging and innovating.  They now have a filter system you can use in your bladder – much like using a Brita filter at home to get rid of that chlorine flavour. The 'Groove' filters themselves are made from plant-based carbon sources and they should last four months. They have also added a baffle to their bladders so they conform more nicely to your form.  When bladders get filled close to capacity they tend to balloon out and swing around.  The baffles spread the load across your back to keep things more stable.

  The Groove Filter can be added to any recent Camelbak bladder thanks to their modular system.
We've got some 2011 Camelbak hydration packs to try out.  We'll let you know how they work out.

  Devon is modelling Ryders' new mountain bike-specific goggle – called the Shore.  It's a double lens with posts for tear offs.  The price is nice too – at $49 or $69 with polarized lenses.  If that's too rich for your blood the single lens Banger is just $39.

  And here's Devon in some sunnies.  Ryders Eyewear products – based right here on the North Shore – get better every year.

  I'd never seen this company before – but Twin Six had some of the nicest clothing I saw at Interbike this year.

  More from Twin Six.  One of their wool jerseys would be great right about now.

  The Syncros Fric stem was one of the slickest pieces I saw at Interbike in 2010.  It's light, minimalist and clean.  It's not as easy to work with as your average stem – because the clamp around the steerer affects the bar clamp and because of the 260 degree bar wrap.  Fully worth the extra effort though.
---
The Froriders really were pioneers for our unique brand of mountain biking.  Without them we'd probably still be wearing spandex.  Pay homage – or whatever you've got – here…