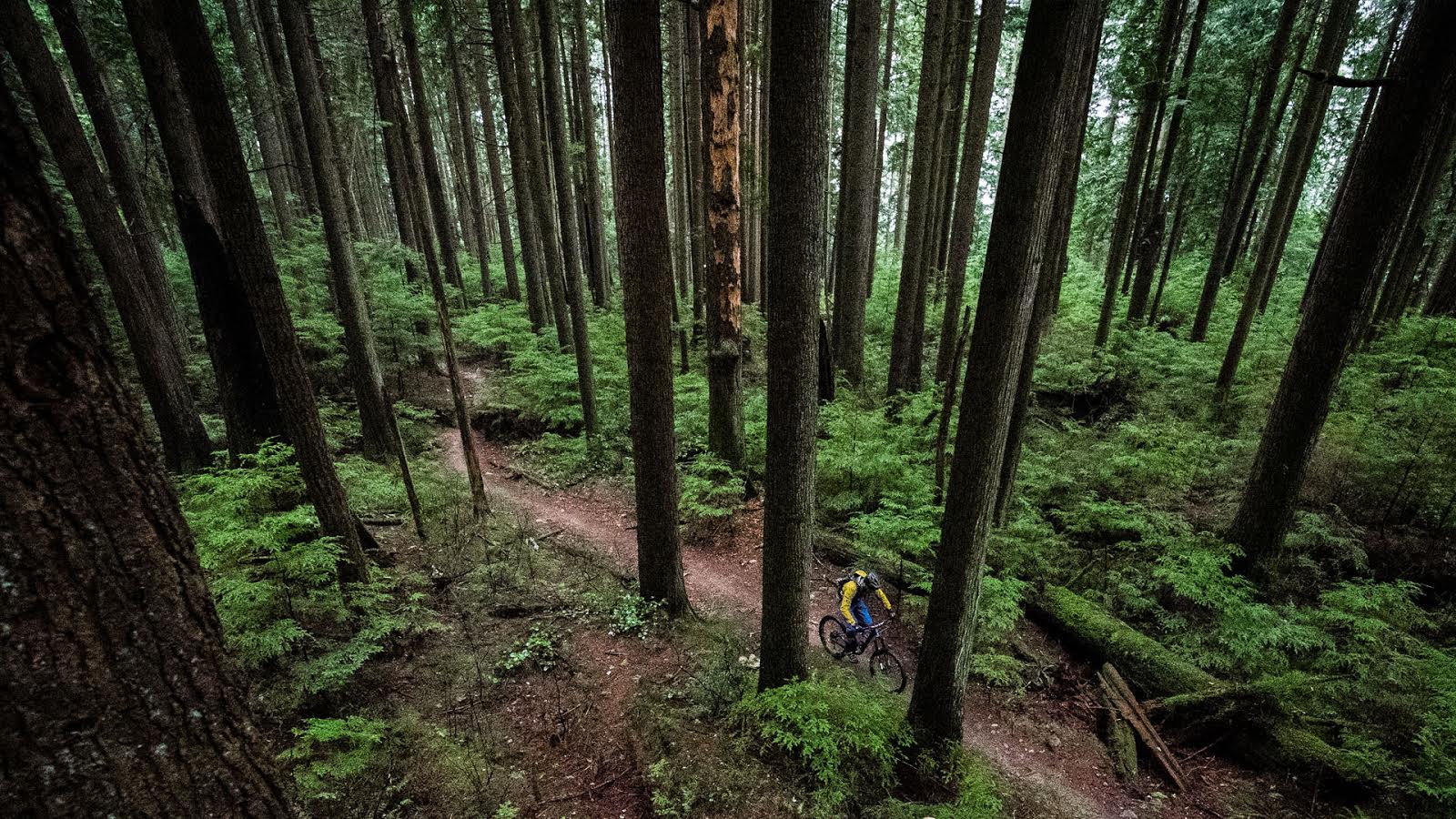 Freeriding In Italy
Italy is a place of contrasts. I don't think you'll find many places in the world where people so intensely love to hate themselves. Something along the lines of: Italy sucks big time (but i love it). Or if you prefer, along the contrasting opposites of: so much beauty, so many Italians, as we like to summarize. A country compact in size and of tortured morphology, with mountains intersecting and dividing its territory, Italy is a small place packed with uncountable beauties. A tad over 300.000 square kms vs Canada's 9.000.000, yet with double as much population, the world's capital of everything old has the added bonus of proximity. 
Big cities close to big mountains means big riding next to your place. Or mine. I was born in Treviso, roughly 30 km north of Venezia (Venice to you Anglos). It is a quaint mid-size town, with elegant medieval and Renaissance "palazzi", perfectly restored and of subtle yet heart-warming beauty. The town lies about 20 kms  – as the crow flies – to the first hills and in a 50 km radius you'll find more factories than the human eye/brain can actually understand. Most skl boots are designed and (nor sure for how long) manufactured here, Pinarello headquarters are about 5 kms from where I live and most saddle makers a short drive away. Plus so many other small-to-mid-size operations, so much that this part of Italy has been turned into one of the richest areas in Europe and a university case study. 
All good then? Not really. Besides the pre-dinner habit of drinking "spritz" (an alcoholic concoction that's all the rage these days), we just love to bash ourselves. It's a national sport, more than calcio (soccer), more than cheering the (unfortunately often doped) heroes of Giro d'Italia. So why do I stay here then? Well, I open my window and look north. It's that abrupt wall of pinnacled delights known as Dolomiti and their smaller siblings, the Pre-Alpi that keep me glued here. 
The ride to the mountains is instrumental in getting you (me) pumped. You drive along the A27 highway, connecting in a South-to-North trajectory the flats of around Venice (or Padova, Verona or Vicenza) to the first elevations. If you have the time, you can steer you car to the remnants of a long gone and magnificent past. Conegliano wih its castle perched at the top of the hill overlooking the valley or about 10 kms farther North the pure medieval/Renaissance gem of Vittorio Veneto. The latter seats right at the footsteps of the Pre-Alpi, which is Italian for the mountains before the Alps. 
They are a little lower in elevation and mostly overlooked and undercrowded mountains who happen to be blessed with gold. Not the real thing, just those long ribbons of man-made, centuries-old walking paths affectionately known as singletrack. Plenty of it. The Pre-Alpi is a continuos mountain range that goes from East to West. Men have been walking these mountains for eons. Bringing cattle up in the summer, bringing timber down for the Venetian republic (Venice's foundations are built on Pre-Alpi's wood, not to mention the oars and the wooden ships of yore), and milk and cheese and everything that was needed to make life possible either up in the valleys or down in the flats. What this means is easy to understand. Glorious walking paths that today's locals interpret with different eyes. From the architectural beauty of Serravalle, one of the two old villages that were united after WWI  to create the city of Vittorio Veneto (the other is Ceneda and by the way, Vittorio Veneto derives its name from being the place were the Austrians were finally defeated, in fact Vittorio is based on the word vittoria, like, you know, victory). Anyway, from the main square of Serravalle, just look up and you'll see the imposing mass of a 1600m mountain called Pizzoc, from the old German spitz hoch = mountain high.
You can ride your bike if you want but it is a long strenuous climb to the top. Or just ask your fiancée to drive you up there. The road unloads you at the very top. From there, on clear days, you can enjoy dramatic views. The Dolomiti and Austria to the North, Venice to the South, Slovenia and Croatia to the East, just a lot of mountains to the West. As much as you like scenic places, you have come over here for the 1500 mts vertical drop, 10 kms-plus long singletrack that goes from the very top to the very bottom. Ask Noel of Knolly. He's been here for this ride. It's a short drive up and it's a long way down. The trail ends on the yard right next to the santa Augusta church where people gather to eat or just enjoy the scenery. 
To the east and to west are countless trails, slowly but steadily being brought back to life by avid mountain bikers. About 15 km West of Vittorio Veneto, is the village of Follina. A neat, small place with some stunning buildings among which the most famous is the Abbazia. The area has been roadies' territory for years but in the last years with freeriders looking for ways to quench their adrenaline thirst, old trails have been rediscovered and put back on the (mountain bikers') map. Again, your choice: given you are a fit kind of guy you can ride your steed up the mountain – consider well over 1000m vertical drop and sustained grade all the way – or kindly suggest your best friend/fianceè or also some (well, one) local operations drive you up there. 
As per the Pizzoc experience, old roads lead you to the top. Occasionally some walking or pushing or pedaling might be required. The reward is long and flowy or long and gnarly ways to lose gravity. On a good day, provided that you have somebody driving you around, you could easily score at least four trails that drop1200-1500m, 10-kms-plus descents that will remain sculpted into your memory (or knees, if you are not careful).
For North-Americans wanting to sample some of their own culture, what better choice of Aviano? It's a 30 minutes drive to the East and home of one of the biggest US air forces bases. During the Balkan war of some years ago, jets were taking off from here, flying quickly to the ex-Yugoslavian countries to do their things. It's kind of a weird place. Frequently people will talk to you in English, in most shops everything is presented in two languages and you come across GMC trucks and gas-guzzling V8-equipped cars you will not see any other place in Italy. Cultural peculiarities aside, Aviano has been one of the first places to embrace mountain biking. Lots of trails have been built by a local, volunteer-based association and, man, they are good. And long. And with special, endorphin-generating flow. 
As usual, if you want to impress your friends with your fitness, you are welcome to bike your way up the mountain. Or, in more customary freeriders' laid back (=lazy)  style, you can drive a few kms of nicely winding road up to over 1000m altitude. And start from there another impressively long and enjoyable way down. The main difference here is that trails have been designed for being used on two wheels. This translates into not being too steep, not being too rocky, just pure bike-specific ecstasy. Overall, opportunities are endless.
Driving North, you'll come across world renowned ski resorts such as Cortina, val Badia or val Gardena. Each of these valleys offers breathtaking views and more trails you could ever want to explore. Still, those are places where abundant opportunities are balanced with abundant crowds (especially during the peak seasons). 
The Pre-Alpi are the underdogs, a next-to-your place, unknown-to-the-masses playground that help you in coming to terms with your own place. Good for riding your bikes on trails that see very likely only your own tires or home of some unique experience such as the "Osteria senza oste", literally "tavern with no landlord". A rustic place, filled with delicious local food specialities and wines with the not-so-common feature of having no one serve you. You just go inside, serve yourself and pay what it due (there is a price list).  
As we like to summarize (again): so much beauty, so many Italians. Still, I am not leaving (yet) and those solitary, meandering trails I can see from my window, are reason good enough to resist the urge to call it quits and go somewhere else. Italy is a place of contrasts, but, man, I am in love with it.

  About Marcello Libaralto: Born in Treviso a long time ago (1966…), worked for about 15 years in the action sports industry (from surfing to snowboarding, from skiing to mx racing to mountain biking), spent half a year in Vancouver working for Knolly, then went back to Europe and helped spread the Knolly word (just for fun, real job was marketing manager for a road racing/mx products company). Since beginning of 2010 working chez an internet-based digital printing company (it seems it was time for a change). Have two Knollys, two Slinghots (??), a Prior carbon splitboard and 5 pairs of freeride skis. Love dogs. Vegetarian. Worships the Minor Threat. Love Vancouver. That's pretty much it.
---
I have missed the great riding in Italy – but here's more evidence of the goodness to be found there.  Planning a trip?  Ready for the Dolomiti?  Down with Berlusconi!