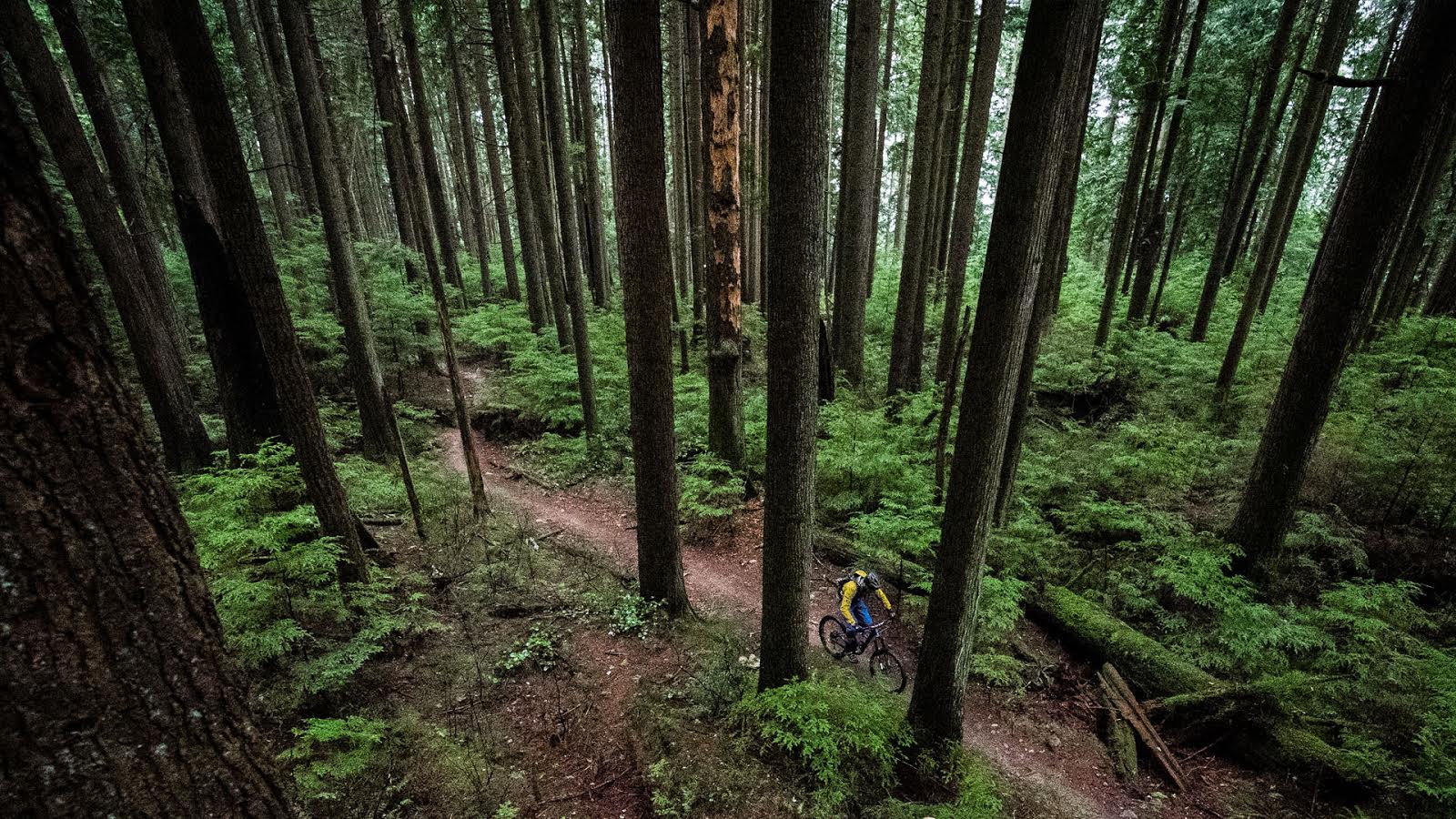 Paul Stevens' 2010 Season
In the past, I have spent summers riding in Whistler without BC medical health coverage. There is a long list of things that suck about claiming medical expenses on travel insurance; the premiums, the processing time, and the endless pages of small print allowing the company to escape as many claims as possible, to name just a few. I could write this whole article about my hatred for these money grabbing insurance companies, whose bureaucratic bullshit seems like it is designed just to make it more difficult to go mountain biking in a foreign country! I won't go any further into that can of worms, but let's just say that this year, the credit card definitely wouldn't have stretched far enough for me to be on that program!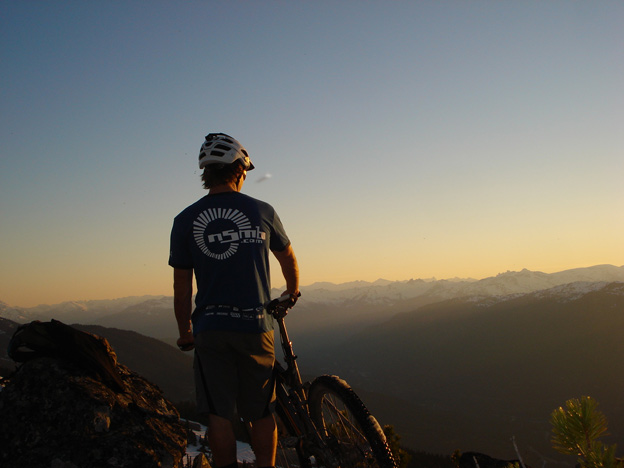 When you spend much of the season injured views like this are even sweeter.
I really began to realize how frequently I was injured this summer when it became normal to approach the front desk at the medical centre to hear "you, again?" or "what did you do this time?" or to have to explain to the physio that she wasn't treating the same injury I was in for the previous week, but that there were new problems now! No one likes being injured. It sucks to be in such a rad place and watch all your friends go riding while you sit on the couch. But when it does happen, to coin a phrase from the reality show "peak season" (although they were describing Whistler girls) "it's just my turn". It's part and parcel of what we do, and this year I just got unlucky.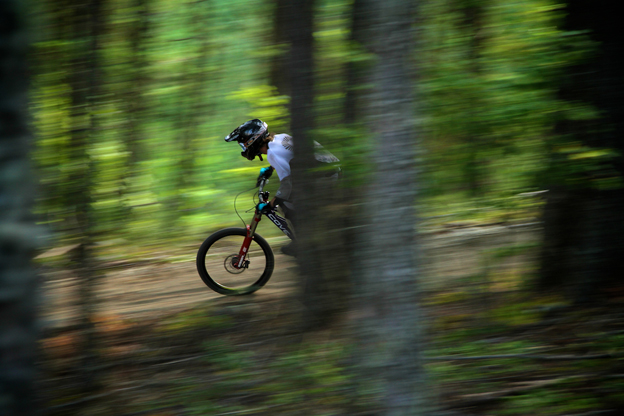 Getting back up to speed on the big bike
Although my summer was riddled with injury, I made some fast recoveries, and did as much riding as I could in between, and got a lot done! Injury forced me to race less, but I began working closely with my good buddy Todd Hellinga, and a combination of my improvement as a rider, and his improvement as a photographer, along with a great edit from Mike Goldstein (See vid below) led to an invitation to the 2010 NSMB AIRprentice.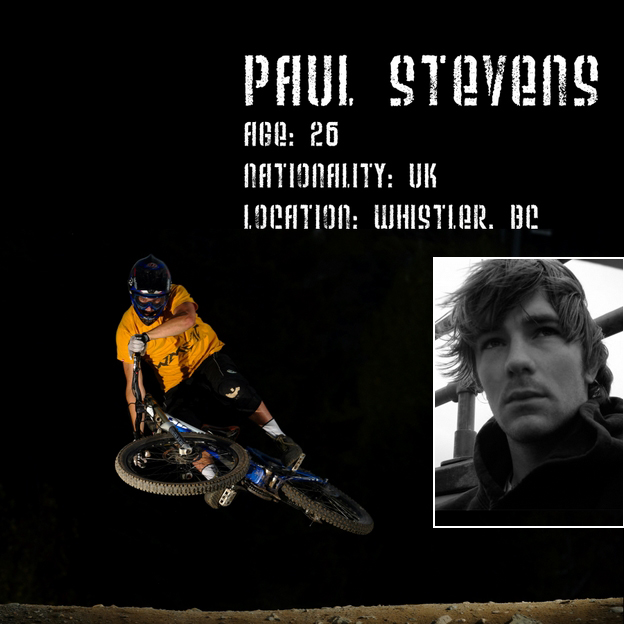 Paul Stevens, age 26, Whistler and the UK. 
Several photos, videos, and a few blogs later, which you can see here and I became a proud member of team NSMB.
I was disappointed to not be able to compete in Crankworx this season, but I got the chance shortly afterwards to work with Tom Grundy on the Seasonaires webisodes.  As the fall closes in, we have still been lucky enough to sneak in a few rides in the sun but the last few rides have definitely reminded me that winter is on its way! I found it pretty difficult to condense the entire summer into a few words, so I have thrown together a few images in an attempt to tell the story a bit better. Huge thanks to all the photographers, you guys rock!
---
Between injuries Paul managed to produce like the Sedin twins.  Having him on the team has been fantastic.  There's my love.  Share yours here…