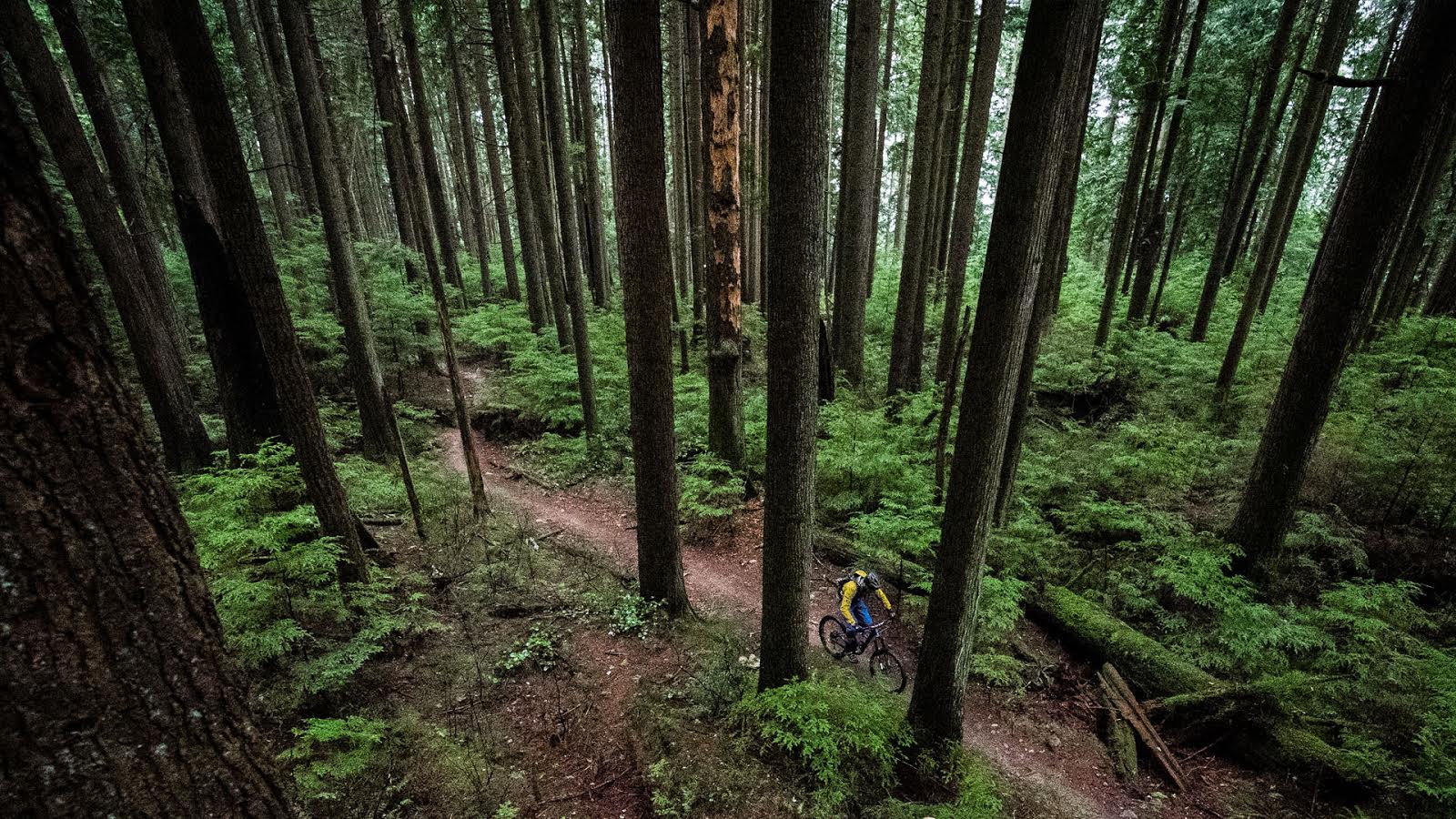 Classic Shore
We mountain bikers are a funny breed. It seems like the nastier the weather out, the more compelled we become to grab our bikes, brave the elements, and hit the mountain.  With that in mind, fellow team member Trevor Hansen and I went for a Fromme rip the other day in some not so nice weather, and loved every second of it.   

Misty, wet, and dark. Some classic North Shore conditions. Photo: Eamonn Duignan

With an onslaught of systems blowing in from the Pacific it created some classic shore riding conditions-wet, misty, and dark. However, we were somewhat lucky with the timing of our ride, as we eluded an outgoing as well as an incoming weather system and we were able to ride right between the two.   
My Rocky Mountain Slayer leading the charge. Photo: Trevor Hansen
The riding conditions were surreal. The dense mist engulfing the forest created an environment you have to experience. This blanket of mist generated a strange sense of isolation as we were totally overcome by it. While at the same time, whatever light that was trying to break through from the forest canopy made the forest flora become the most radiant green you will ever see. These conditions made for a ride we won't easily forget.
Trevor eyeing his line. Photo: Eamonn Duignan
This coupled with the heavy rain prior to our ride ensured that the exposed and plentiful roots as well as rock faces were washed clean, thus creating, predictably greasy conditions.
Trevor in the Mist. Photo: Eamonn Duignan
What I mean by 'predictably greasy' is that when you throw some dirt or soil on top of a root or rock surface it makes things a lot less predictable, and more 'greasy,' which can sometimes lead to breaking out the ice pack post ride.
Trevor and I looking our best trail side at the base of Fromme. Photo: Eamonn Duignan
Thankfully there were no such incidents, and we both had a great session exploring some classic Fromme trails, in some classic shore conditions.