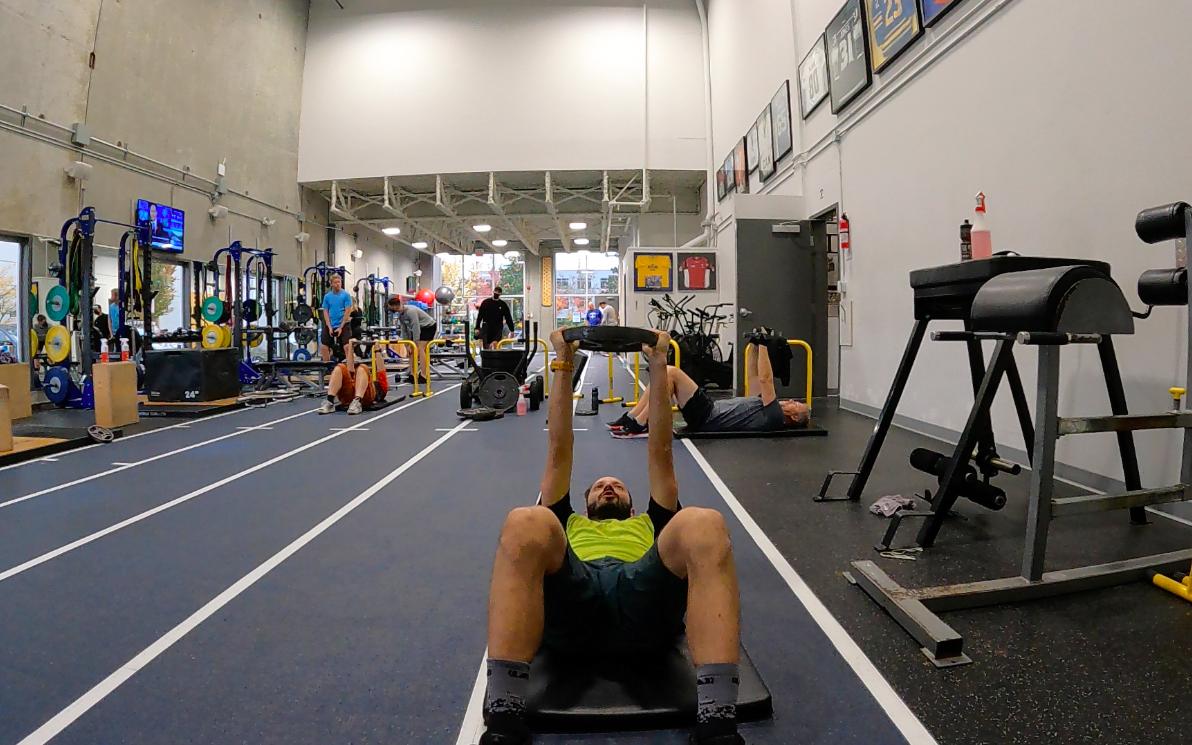 Training for MTB
The 40 Year-Old Gym Virgin
Before November of 2020, I had never set foot in a gym. I was 38 years old and I wasn't born into an athletic family; neither of my parents participated in competitive sports. Heck, my father injured himself watching football (not the American kind) so playing was definitely out. We went on hikes occasionally but living in a big city meant limited access to pristine nature and little priority was put on fitness.
Despite the absence of athletic discipline, I wasn't a lazy piece of lard, as I managed to have various adventures on my bikes growing up. I moved a lot and often. Found it difficult to stay still enough to get a haircut. I ran away from home at age 5, only to return for snacks and a bathroom break not long after.
I don't remember seeing a gym anywhere in the neighbourhoods of suburban Istanbul, where I was born and raised. It just wasn't part of the culture. Our form of exercise was trying to catch a city bus at full sprint or making a long jump for the passenger ferry that took you from Europe to Asia. Metropolitan olympians we were, trying to navigate the daily city-anxiety olympics.

Before Bond, I weighed 148 lbs at 5'9" Would the training change my weight? Would it affect my times? Will it make me taller?
Then I started biking on the North Shore in the early 2000s; not only mountain bikes but also bmx and road bikes. It wasn't until mountain biking became my main sport that I started getting seriously hurt on a bicycle. The list of injuries that befall riders on the North Shore can be thought of as mountain biker's bingo. The numbers are called at random so you need to practice, train, and strengthen yourself out of the game, which moves faster than the human body can progress. When the probability of injuring yourself is this high, I figured I should try to get some insurance so I can chase the sport's elites down the side of darkness with a heavy camera pack.
I reached out to Jason Bond of Bond Strength Training to join his 6 month MTB Dryland training program. A little background on Jason is that he not only shares the last name of a certain secret agent; he has just as many tricks up his sleeve as the double 0 himself. With a background in BMX freestyle and racing, Jason is no stranger to the hours of cardio and strength training it requires to compete at a high level. He is not much taller than 5'9" but you couldn't knock him over if you tried.
Bond developed the MTB Dryland program to help local racers accelerate their training regime in the winter. You may know some of his previous clients from the World Cup circuit: Henry Fitzgerald, Daniel Shaw, Ben Wallace, and quite a few more have benefited greatly from Jason's program. I figured with a resumé like that, he could easily turn a Regular-Joe like me into a Fitter-Joe that can take a beating. (Sorry Joes)
When I told Jason I'd never been to the gym before, he didn't believe me. He knew that I wasn't particularly slow going up or down the mountain. As a matter of fact, I am quick for a guy who carries lots of gear chasing some very fast people for the sake of photos.
I expressed my interest in upper-body strengthening and lots of core work during our time together. The skinny top, wide thigh was working out fine but I wanted a more well balanced body that can steer a big bike around while hauling 30lbs of camera crap. That is where I struggled the most. Holding on to the bike for longer descents while being pulled from side to side by a heavy pack.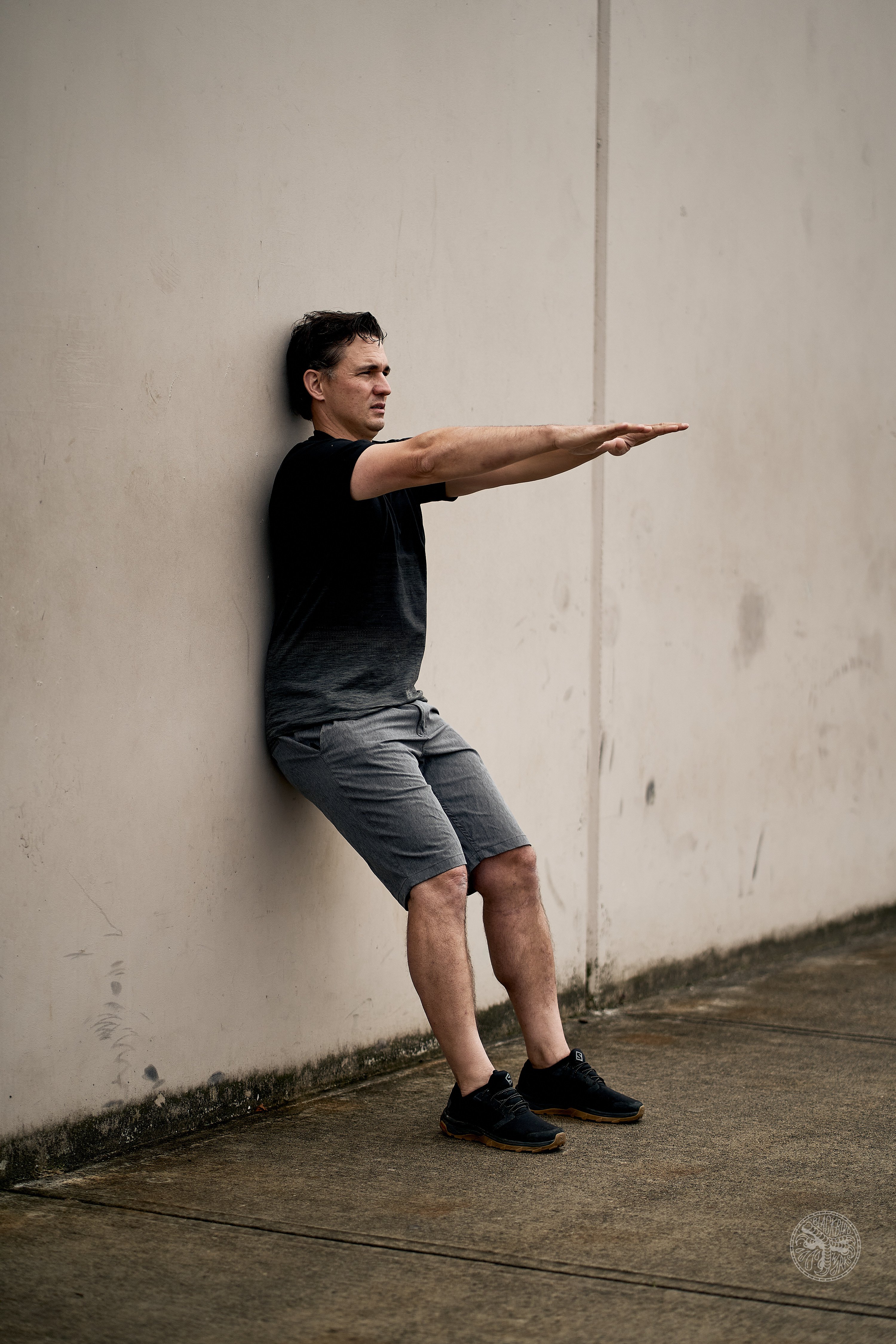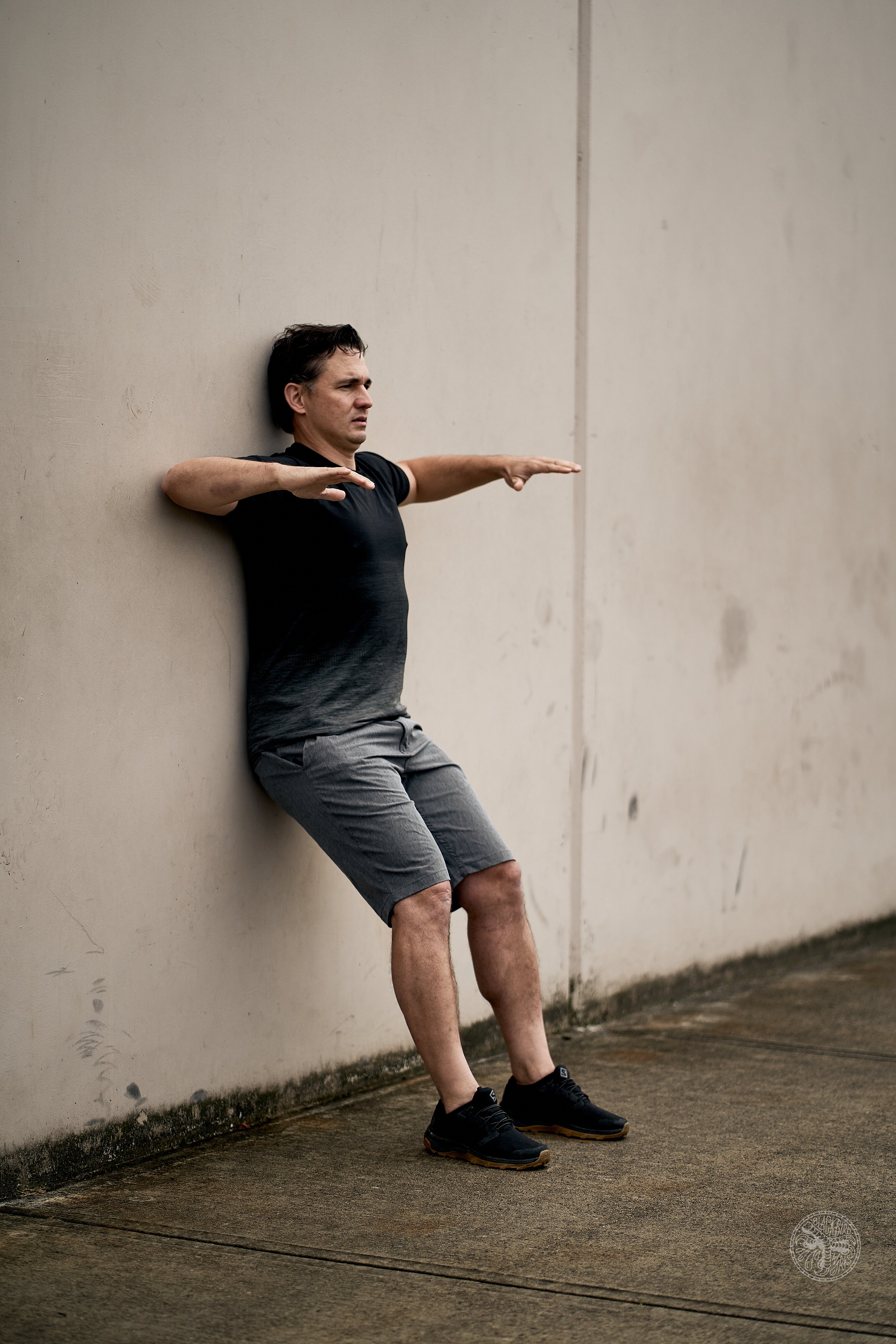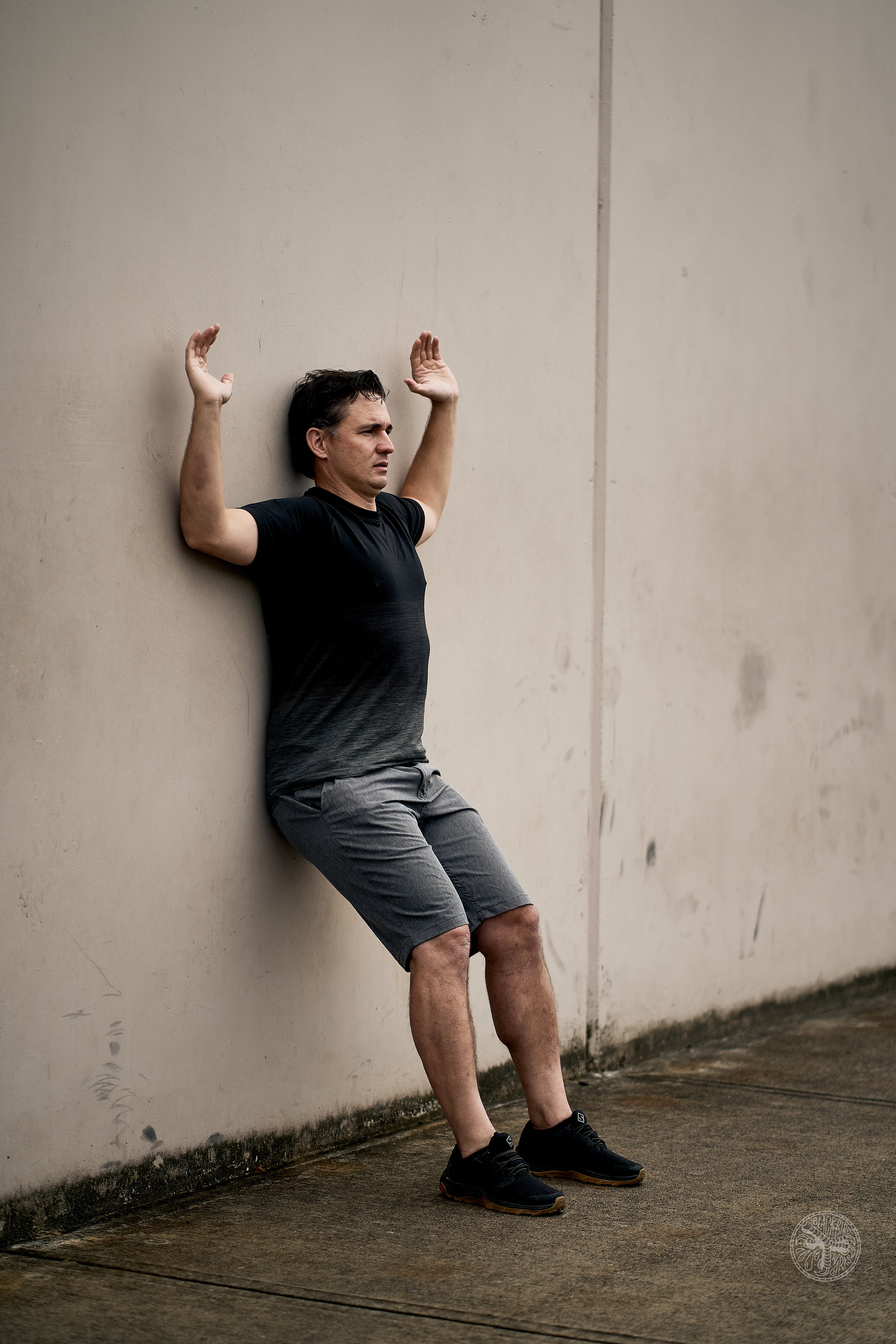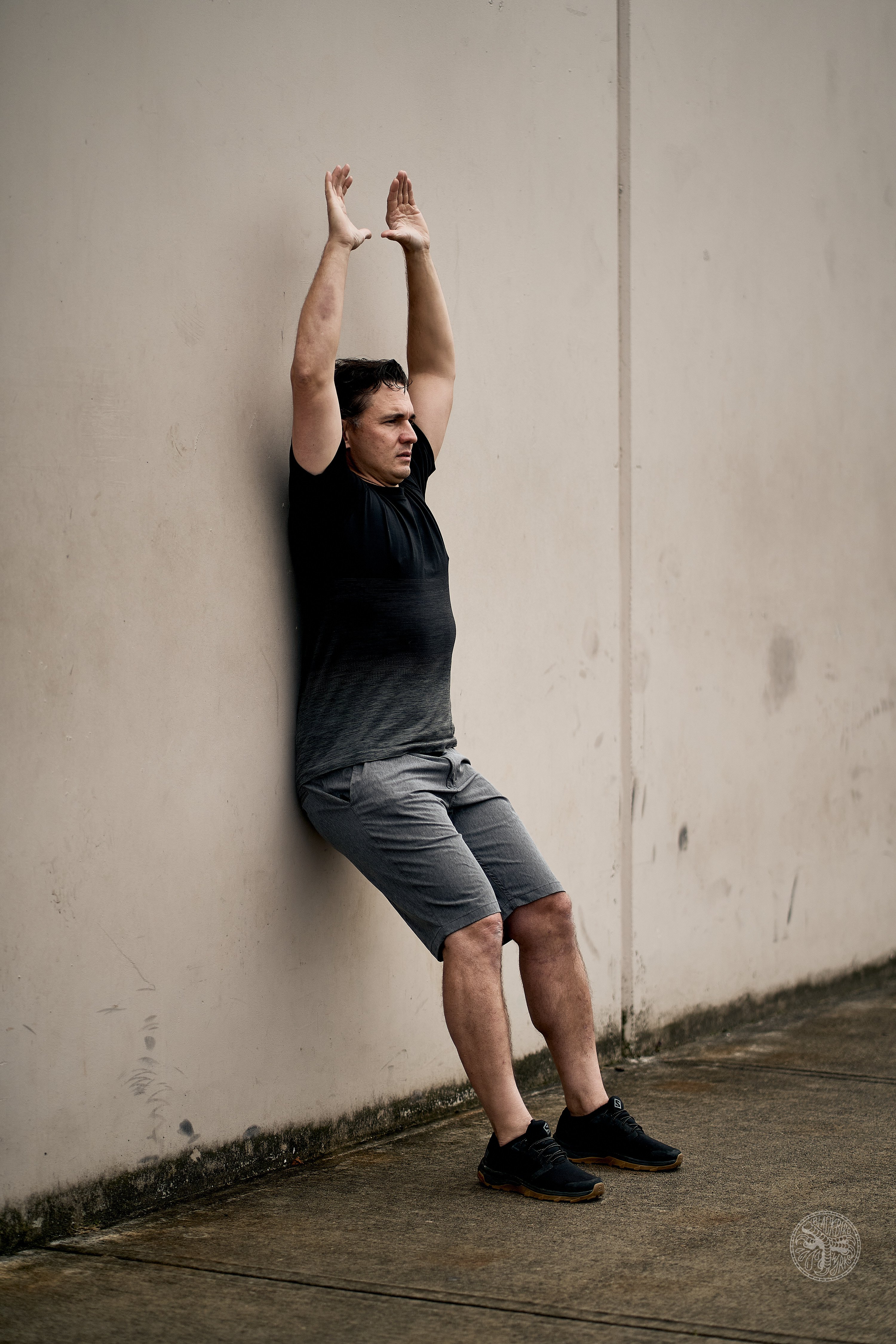 Goals
I was planning to ride through winter and record my progress, turning fatness into fitness, but I also wanted to set a tangible goal I could achieve. 100 pushups in one go was a thought, but those got really hard on the wrists because of couple of radius fractures. Instead I decided to pick a low trail on Seymour that had a mix of all the elements that make riding on the Shore fun. Apart from mandatory skinnies, the trail has both cardio, tech and speed built into it. I figured it would be a good test base.
I wasn't sure if I was going to measure and compare my descent times or average heart-rate going down. I figured there might be a plateau, when I wouldn't be able to lower my time any further, but perhaps I'd be able do the whole thing with a lower average heart rate. Measuring times isn't highly accurate on GPS devices, but heart rate is easy enough to read throughout the whole ride.
Jesse Melamed's 2016 time on the trail is still the KOM (4:19) and the fastest time in 2021 is 14 seconds off that. I do not subscribe to Strava and do not intend to just to further pick the statistics apart. I got 50 seconds off of Melamed's time at my best effort.
My process was to ride up to the trail from my house, which takes 40 minutes at medium pace and 36 minutes full gas. All the timing has been done on the 160-130mm Forbidden Druid which delivers a great balance of climbing and downhill performance. Weighing 35lbs, it is no XC rabbit and getting it to the top is always a challenge when you are trying to move quick.
Before Bond, I weighed 148 lbs at 5'9" Would the training change my weight? Will it affect my times? Will it make me taller?

I rolled my pants up to see if there was much damage, I was shocked to see my tibia staring back at me.
Holy shit, going to the gym is time consuming! Not that you need to be in the gym for hours at a time but the commute, work-out, and recovery all take time. There is a reason a lot of these training programs happen very early in the morning or later in the evening.
After a long day of bike-shop-work or shooting photos on the hill, heading to the gym was literally be the last thing on my mind so I needed to remove barriers. I opted for the hour-long 8:00 am session. The warm ups were basic, and involved couple of cool positions that I hadn't thought about before:
The Founder
Alternating hand wall pushups
Stick'em-ups
A general inventory check with the leg and shoulder warm up meant that we could direct the workout around a certain joint or muscle issue. I appreciated this flexibility. Jason was very conscientious about checking in with each of us to see how were feeling before we started.
Slow is fast
First few weeks of the program was tiring. There were alot of rapid, explosive moves that seemed likely to benefit a hockey player more than a cyclist but the idea was to simulate the agility and sudden directional inputs that are required continuously on the trail. Fighting the handlebars to stay on track requires constant effort and faster you go, more intense the fight.
My legs and hamstrings were quite sore, and the size and shape of baseballs. Not to the "can't get off the can" kind of sore, but I was walking funny for sure. The massage gun got to do overtime for a few weeks. (I use a Theragun and I love it to pieces).
The base fitness and cardio were also important to supplement the workout in the gym, so I did some miles on the Tacx trainer at home, focusing mostly on Zone 1 and 2 workouts. If the weather was bad, 30-45 mins on the trainer was all I could bear for the day.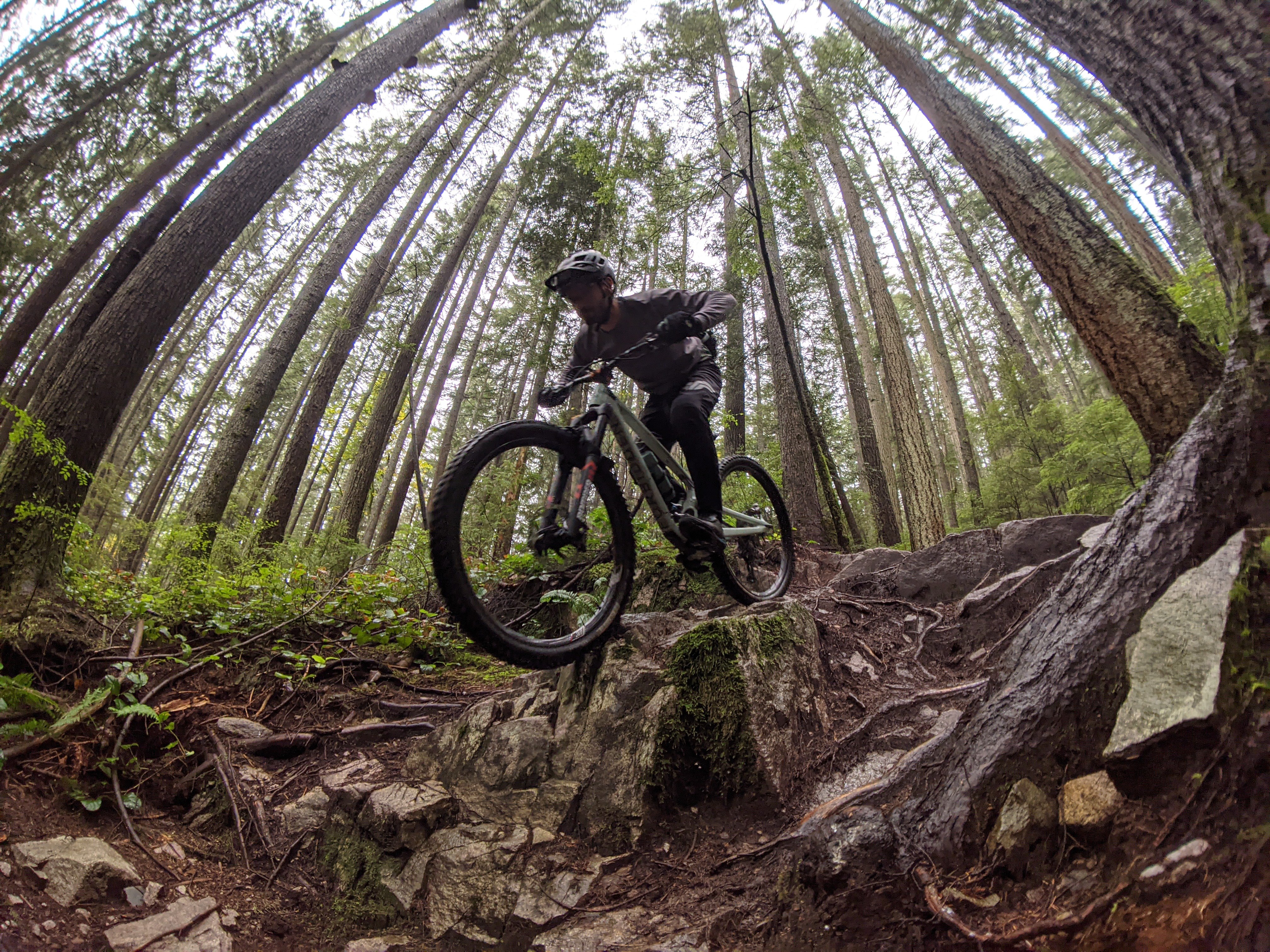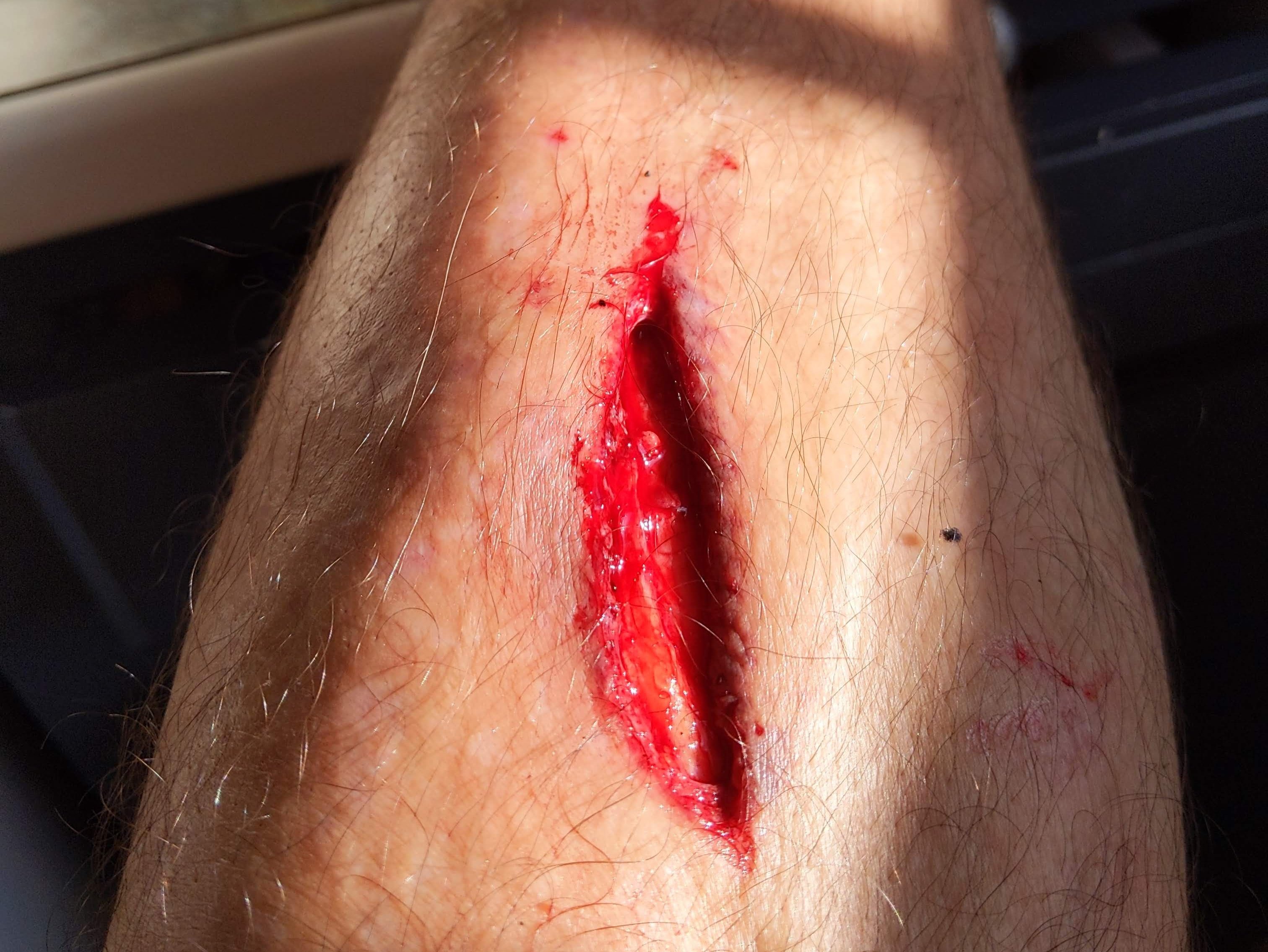 And what did I observe? I got slower and slower on my trail, on the way up and down. It was annoying to say the least. I was just too tired on the days I could go ride to push the limits. I would go to the gym, come home and eat as much as I could. Then I'd go for a quick spin to test the trail and maybe even do a photo session for NSMB. It didn't feel possible or sustainable. I didn't think it was fair to share my riding day with the gym. I wanted to ride, not go to the gym. Hoping the gym would eventually allow me to ride faster, kept me on track.
Then on Dec 28th I crashed, hard. I was tired and distracted. I couldn't hold on to my bars anymore and I fell on an easy section and exploded shin first onto a rock. Apart from mild pain, anger and humility, I didn't feel terrible. I rolled my pants up to see if there was much damage and was shocked to see my tibia staring back at me.
I gathered myself up and rode the rest of the trail home pretty freaking quick. I knew this would set me back a few weeks at the very least. Gym would be difficult with 9 stitches on the leg as too much pressure would pop the sutures pretty easily.
As you can imagine. I had some time to reflect on my stupidity and I would have yet another opportunity to do so later. Happy to not to have broken anything, I was back on the bike two weeks later when the stitches came out.
I became more aware of the importance of checking in with myself if I was too tired before a ride. It isn't always clear but I can detect signs of sloppy riding more easily now. Backing off the gas or riding around some features is harder on my ego but easier on my body.
During my downtime, Jason and I focused on upper body and core work. Push-ups and 3 minute planks were the main course. I slowly eased my self back into full program by late January. The confidence was building and I was feeling better on the bike day by day. And then on February 14th riding in snow, having one of the best rides of the last 5 years, I crashed again.
To be continued...