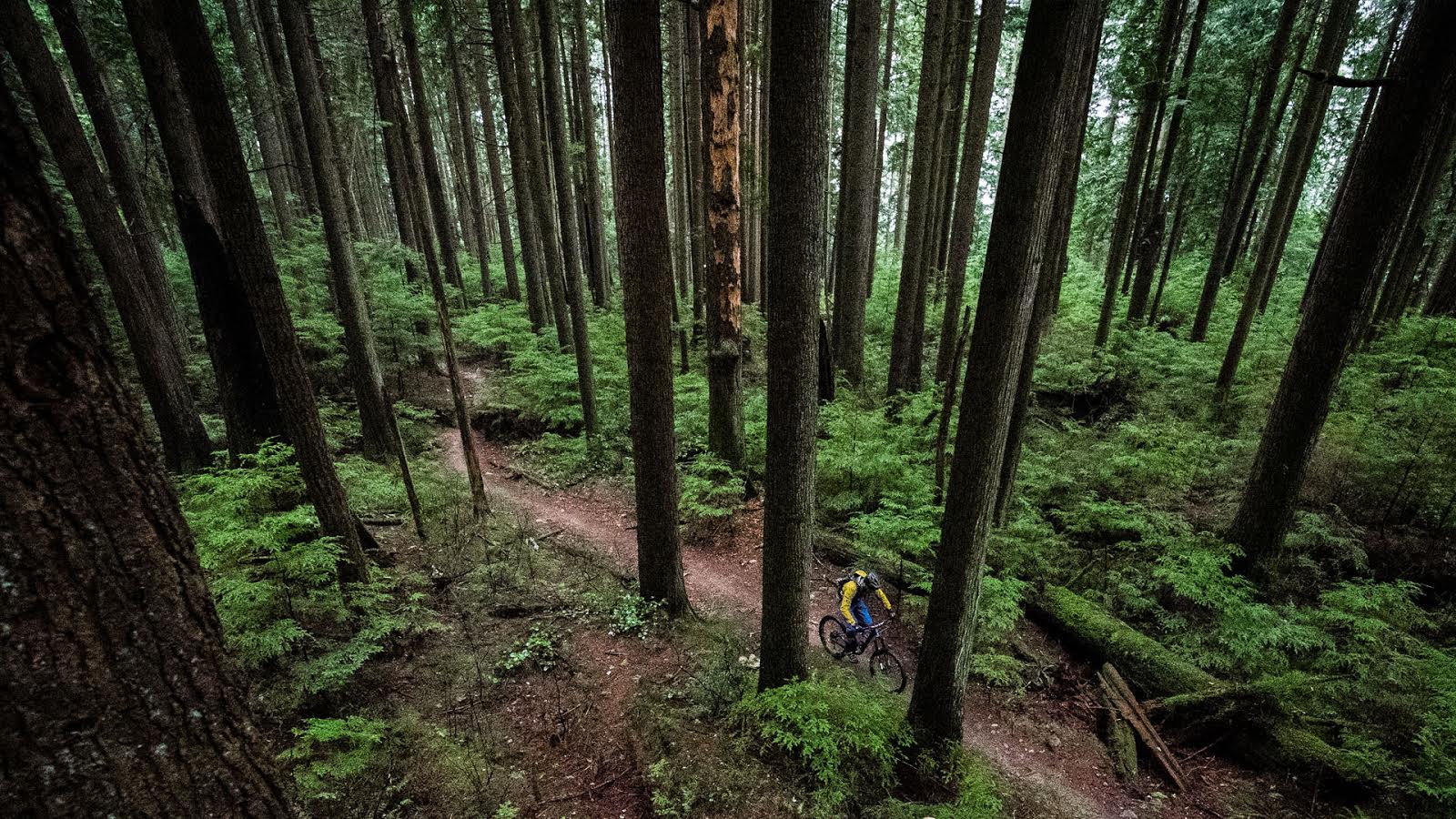 4 Bikes For Price of 2
2 for 1
This not an original idea. Riders have been doubling up on bike value by having an extra pair of wheels for decades. XC Race wheels with lightweight tires for fast rides and weekends. Trail wheels and more aggressive tires for training and riding.
More recently riders have also been stretching one-bike-does-most platforms, like Transition's Patrol, by doubling up on wheels. Build up a set of light(ish) and wide trail rims with light(ish) reinforced grippy tires and ride it almost everywhere. Build up a set of aggressive DH rims with massive rubber and give the other set a break for big shuttle and bike park days.
Two different bikes for the price of one. Oh, and a set of wheels.
In the last couple of years an even bolder option has presented itself. Turn a single bike into two very different riding machines by owning both a 29'er wheelset and a 27+ wheelset.
Spend the big climbing days hammering on a set of 29″ hoops with suitable rubber. Race or ride. Hit the nastiest technical riding and greasy winter conditions on a set of 27″ x 2.8″ Maxxis Minions.
The Rabbit Hole
But wait. What if instead of one bike with two sets of wheels there were two bikes? Two bikes with similar drivetrains. One with 29er hoops and one sporting a 27+ setup. And it's essential that both frames and forks use the same hub spacing.
Woah, woah. I thought this was about bringing back bike value? Two fresh bikes with interchangeable set-ups? What's that going to cost?
Fair enough. But, most folks I know own two bikes. When riding is as much about mental as physical health it can be a necessity*. When considering the next ride, or the one after, a little planning will allow you to make major component decisions that overlap. Start by choosing the same hub spacing and match the number of clicks for the rear shifter and go from there.
Not all bikes are created equal when it comes to converting back and forth between 27+ and 29″. The big issue here is bottom bracket height, which is lower with a 27+ tire than a 29'er. A bike designed as a big wheeler that has a very low BB with 29″ x 2.3″ tire likely be unrideable with a 27+ x 3″ tire. A bike that has a high BB with 27+ tires will be much higher with 29″ rubber.
Kona's Honzo line provides a good example. Even with a 140mm fork up front the 29″ Honzo has a low BB. 27+ tires will fit the newer frames but the BB height is too low for most technical riding. The Big Honzo, stock with 27+, still has a very reasonable BB height with 29'er hoops installed.
Many companies designing bikes for both 27+ and 29'er applications spec a longer fork for 27+ to compensate for BB height changes and some frames have adjustable geometry to accommodate both wheel sizes. It is something to keep in mind.
4 for 2
To reiterate, the only factors of compatibility are hub spacing and the number of shifter clicks. I suppose brakes could be an issue since rotor width and size does vary between brands, but most riders I know with more than one bike have a brake preference that is reflected through their stable.
It can be a mix of a high and lower end drivetrain and brand-swapping is a non-issue. For example, having one bike with 1×11, 11-42, Shimano drivetrain and another with a 1×11, 10-42, SRAM drivetrain makes no difference to wheel swap-ability. Put another way, Pete's XTR 1×11 Chromag could play wheel swapsies with a SRAM GX equipped Specialized FSR Comp Carbon 29/27+ model and it would be all good.
Minor brake adjustment and GO.
Mountain Bike Value
There are a lot of ways to assess the value of a bike. Smiles per dollar for one. I know lots of people who paid an irrational premium to pick up a certain make or model that makes their heart flutter every time they look at it.
I'm not suggesting to sell everything and start fresh. But turnover happens. Just consider that a higher interchangeability of parts significantly decreases the possibility of unwanted downtime. If nothing else, having access to four platforms that ride very differently for the price of two sounds like a potentially exponential increase in bike nerd fun.
*One of those "First World' necessities.
---
Will your next bike be compatible with 27+ and 29″?