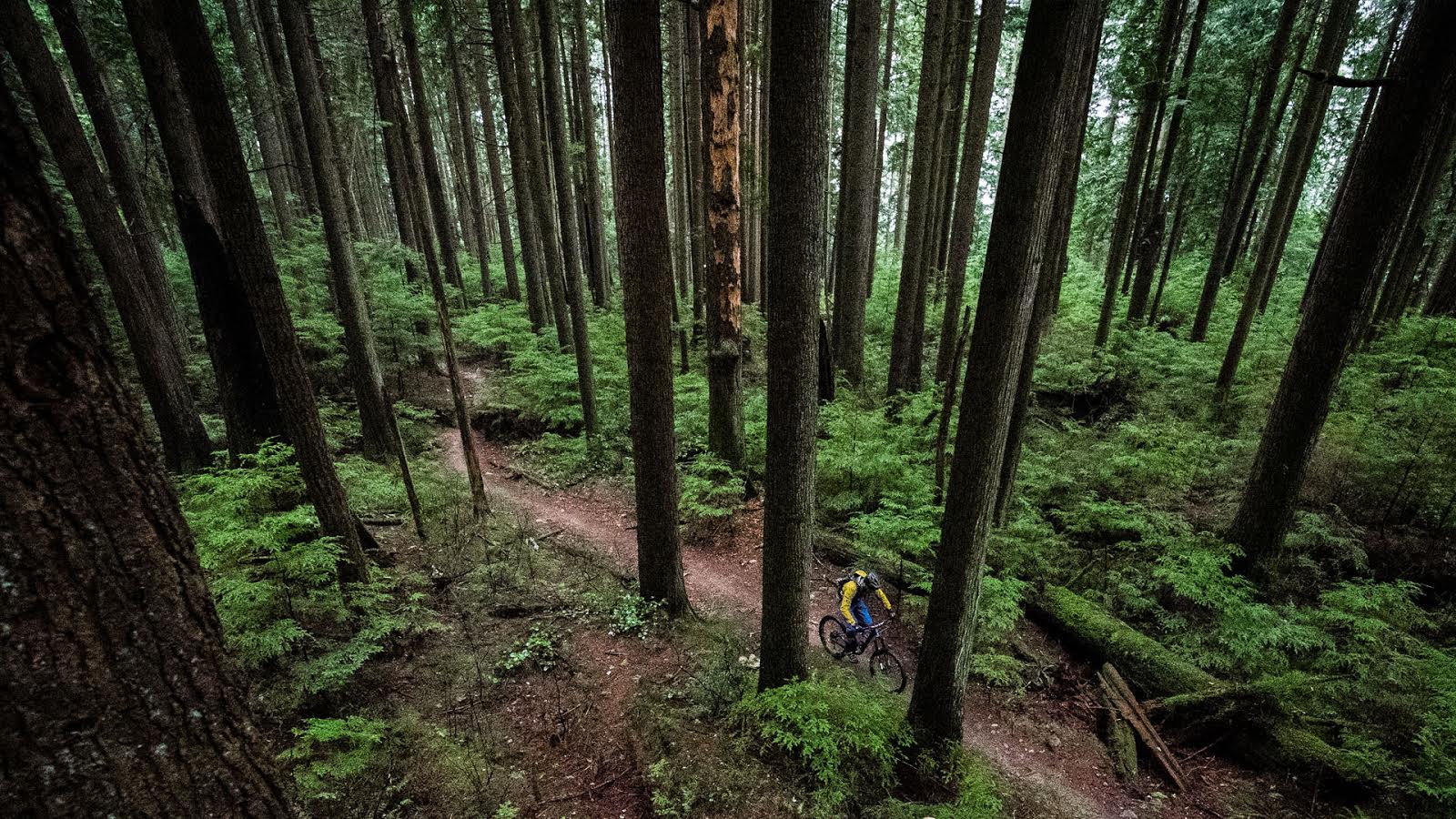 2010 Red Bull Rampage is Done
Rampage has once again struck a blow for keeping the mountain in mountain biking.  I wondered if the only big mountain contest would turn into something of a trickfest.  This year proved once and for all that speed, amplitude, flow and creativity can go toe to toe with tricks.  Rampage was nearly one by a rider who tricked nothing on the course – but that didn't happen.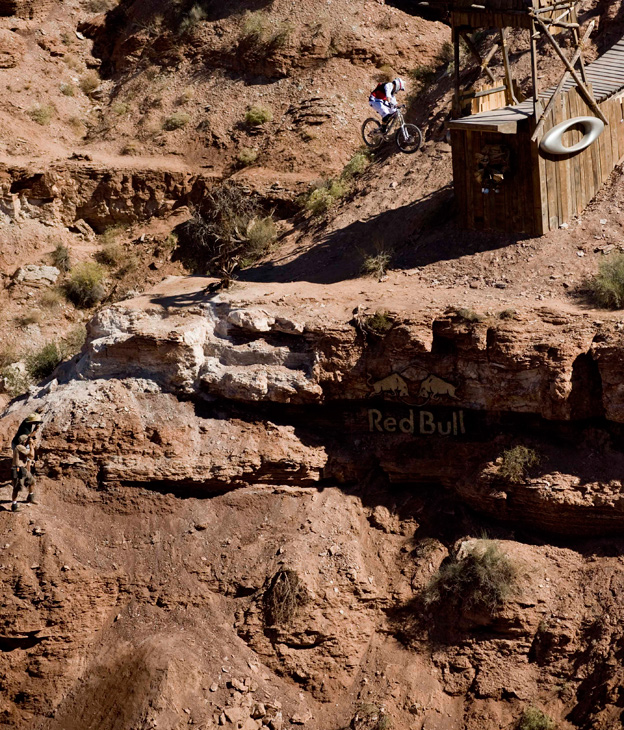 While Cameron Zink's whole run was solid – it was this move that won him the title.  This shot is from his unsuccessful first attempt.  The landing zone begins with the dark patch of soil in the lower right hand of this frame.  Photo ~ Morgan Meredith/SRAM

Cameron Zink topped the podium by nailing what is likely the biggest 360 drop ever ridden onto dirt.  The rest of his run was solid but he won Rampage with that one audacious move.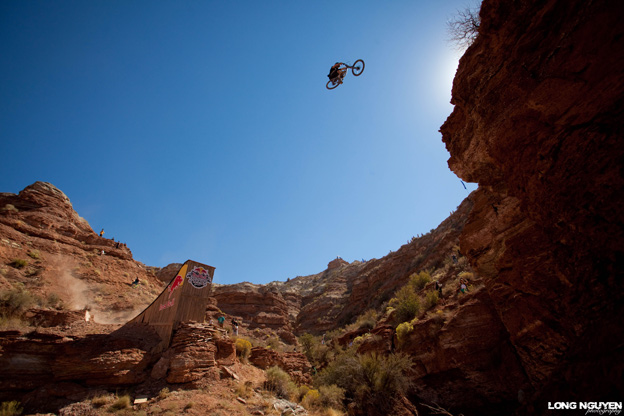 You'd think that something this burly would get you to the podium.  Not this year.  The ante has been pushed once again.  Photo ~ Long Nguyen
I must sleep –  but here are a few images to give you some preliminary flavour of the event.

   The podium only stretches three deep at Rampage.  Left to right: Gee Atherton, Cameron Zink and Darren Berrecloth.  Photo ~ Malcolm McLaws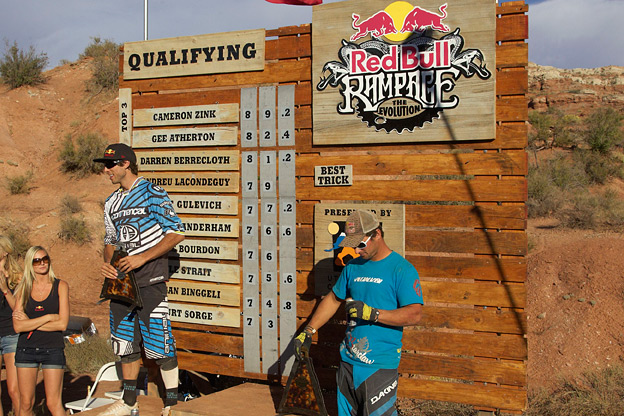 If you look closely you can see the top 10 scores.Photo ~ David Ferguson
---
Did you watch the feed?  Like the results?  Tell us here…