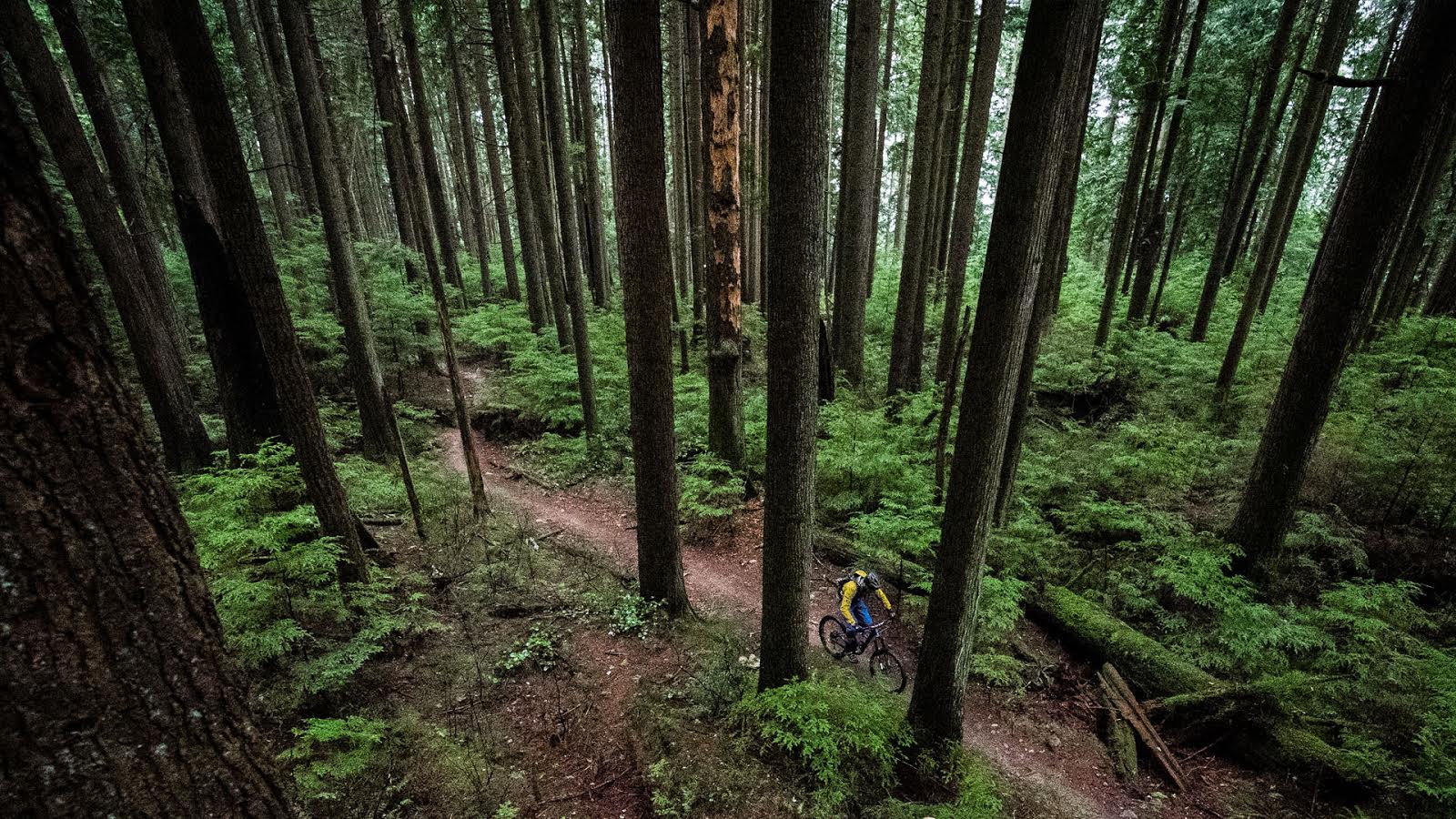 Full Boar Challenge 2010
It's that time of year again! The annual Full Boar Challenge will be held again on Saturday, October 2nd and Sunday, October 3rd out at Greenstone Mountain, in Kamloops.
Saturday:


We're having a Piglet Race for those piglets under 10. It's a fun, free race around the perimeter of the camping area. All participants will receive a medal at the finish line!

The XC Race starts on Saturday at 1:00pm. The course is a 2.8km loop through the foothills of the mountain.
Participants will be doing 2-4 laps of the course, depending on their category.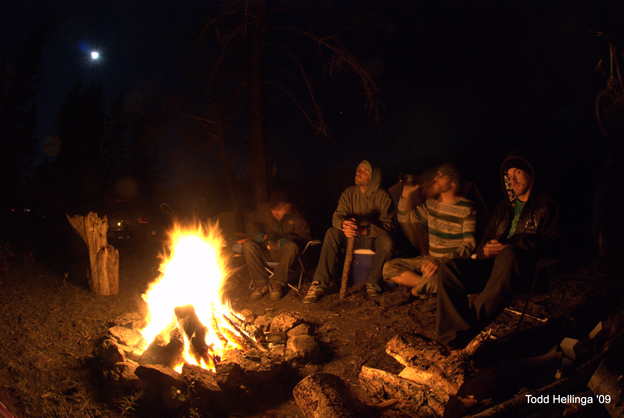 The Full Boar lifestyle back in 2009, campfires, refreshments and goodtimes. Even if it was freezing cold.

We will have shuttle vehicles running from 11:00 am to 4:00 pm for all those who have entered in the DH Race on Sunday. Come early to get in as many practice runs as possible!

Saturday night at 7:00pm, we're bringing back the Bark at the Moon Hill Climb, which was a huge success last year. $2 to enter – Top male and top female split the money!
Everyone rides the same "franken-bike" that has been expertly built by our staff. You get one shot to make it as far up the hill as possible. Always a fun time – check out this months issue of BIKE magazine or http://www.bikemag.com/gallery/full-boar-challenge-2009/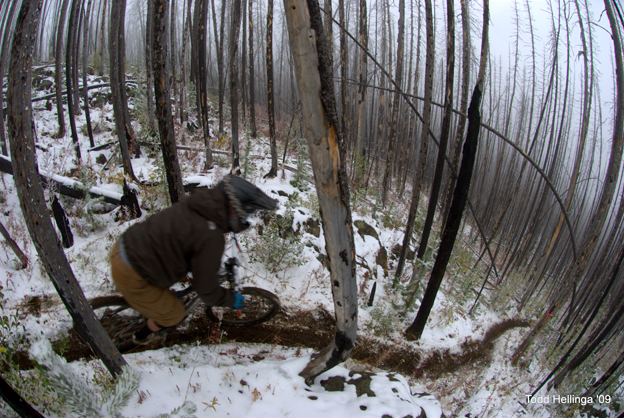 Thomas Hey weaves his way down the mountain through the fire scorched forest of Greenstone Mountain.

Sunday:
The main event! The Enduro DH Race will start at 11:00 – rain or shine!
The dh course is challenging at 8km long, with a bit of everything! This race is also a poker run, so you have a shot at an awesome prize regardless of your time!
Free camping all weekend – We'll have a bonfire going and the music playing into the wee hours of the morning on Saturday night. Also – the Cook Shack will be pumping out some hot food and refreshements both days.
For more information, call the shop at 250-314-1888  or visit our facebook event page: Full Boar Challenge Facebook Event Page.
---
Check out this thread for more details, shit talking and to get a feel for the mayhem to come.