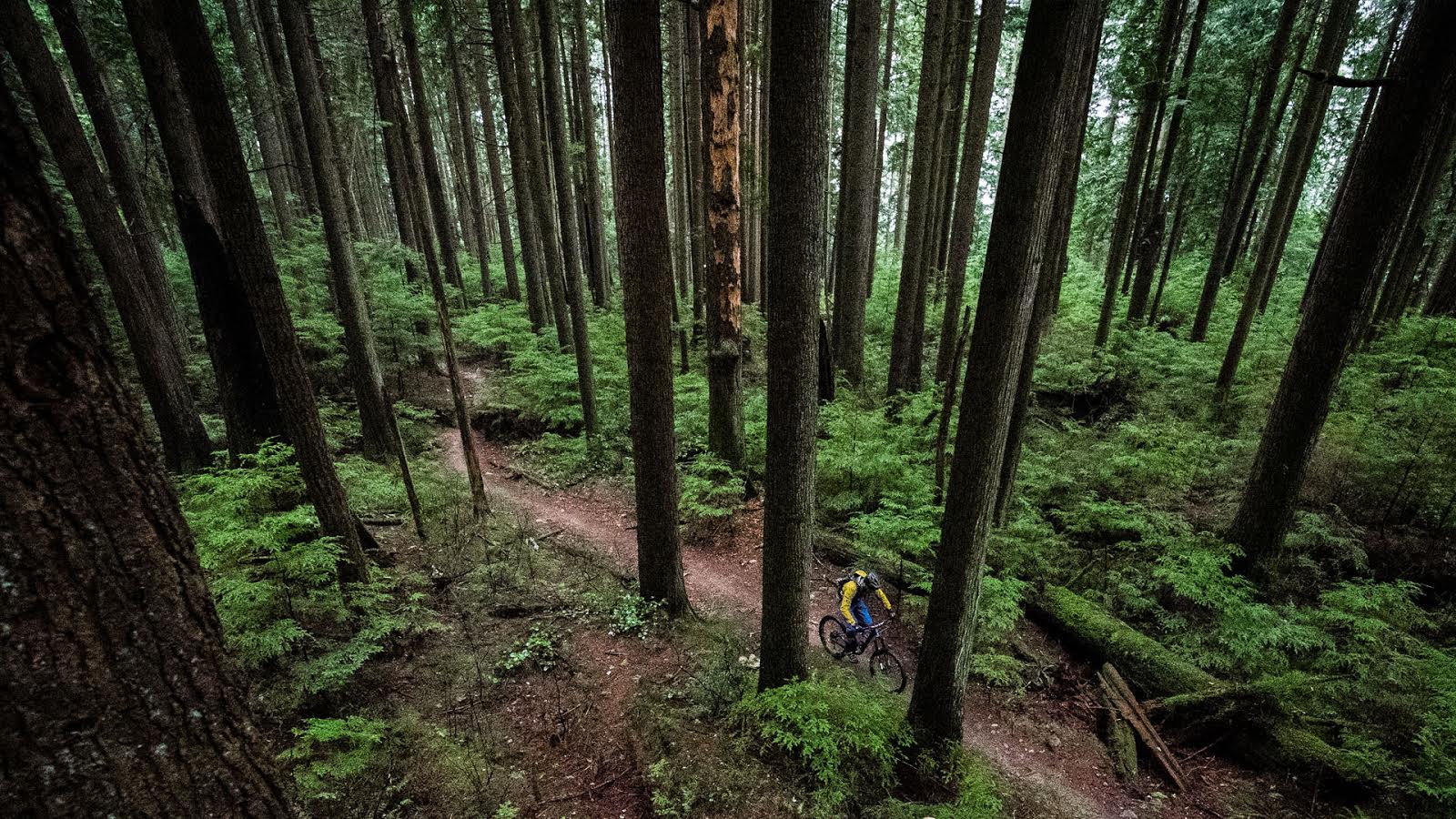 Interbike: Commuter Special
I took this role as Vegas representative for NSMB pretty seriously. So serious that I actually read the thread about what people wanted to see at Vegas. I'm sorry that we weren't able to see, touch or ride every bike that you wanted, but we did try our best. I noted that you wanted lots of booth babe photos too, so I bowed to popular consensus and took the role of booth babe bozo. But the one thing that really took my eye on the thread was the request to see more commuter style bikes. Well here it is, for the people, the commuter bike run down.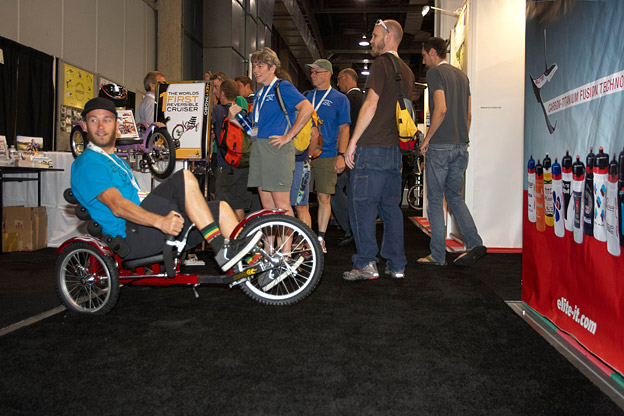 This dandy little machine was called the MOBO. A fixie recumbant tricycle big wheeler kinda deal. Only in early pre-production testing at the moment so no RRP fixed yet. I found it to have a pretty large turning circle but the low CG meant it was great for whips and scrubs.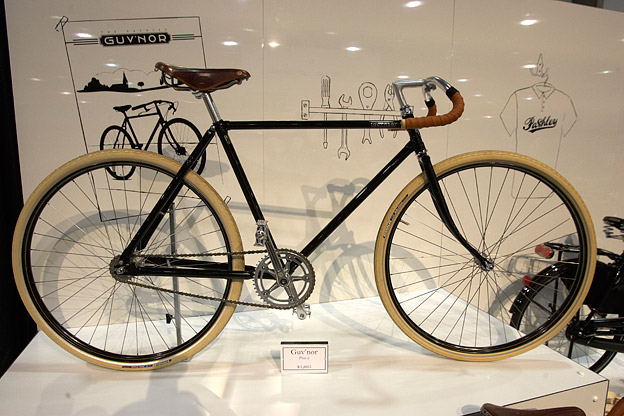 This may have got the Fergs and Seb vote for show's most gorgeous bike. The Pashley Guv'nor. Pashley are a very old British cycle manufacturer who have made the postal bike for the Royal Mail for also the same amount of time as it takes to get something posted from Britain to Canada. They also made one the coolest BMXs ever, the Fortress, about ten years ago when they sponsored the Forte brothers. The Gov'nor we see here would blow minds either if stopped at traffic lights in Gastown or Yaletown, and would turn most vintage obsessed fixieists green with envy. I think is was about $1600. Oh and it isn't a fixie but it can be if you want to ruin it.


   This is the Urbana. Designed by Jerome Roy formerly of Balfa. There you are, I bet you wondered what he was up to. The starting price of this thing is $1000 for the single speed version. Nice low BB height, slack headangle and one size fits all. Not actually as genius as the keen bean sales woman was trying to impress on us, but cool nonetheless.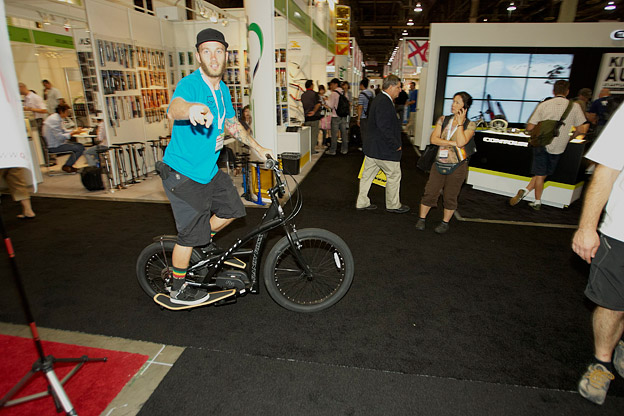 The gym monkey who was working on the booth of this thing was super stoked to tell us about how he can use this to get to the gym each day and therefore he doubles up on his cardio work out. I think he would just be doubling up on the chances that most women would probably wonder if he still did have a penis.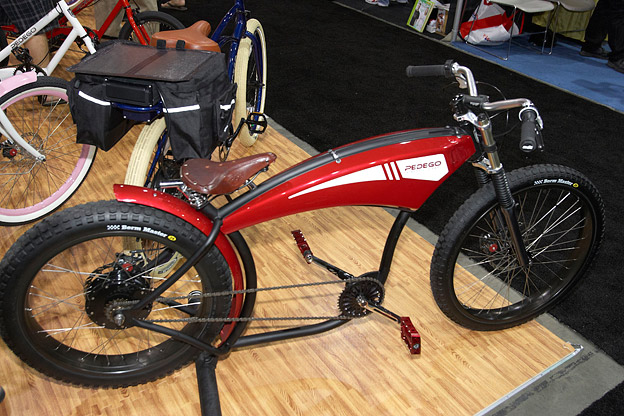 This thing is electric and so besides being kinda weird and awkward actually is rather damn cool. I didn't get to test ride this one but for a coffee cruiser this takes the shot. Look at the name of the tires…SICK!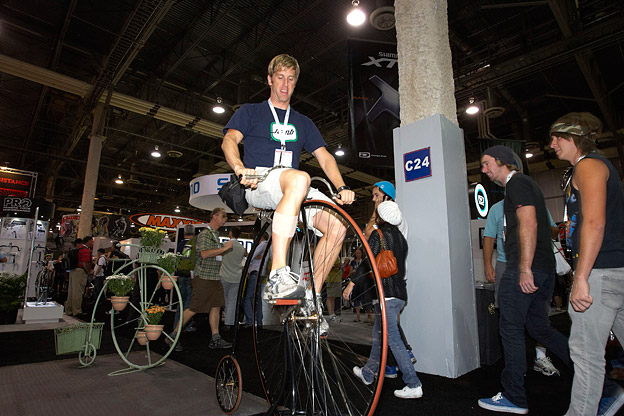 Fergs didn't fit this 29er. His bulked up quads from too much triathloning left him bending the handlebar to fit them underneath.


   Carter told me about the fixie project in feb and I groaned when I heard it, but Carter just rides bikes and wants to see more people be riding bikes, no matter what kind they are. This is the NSF (Nu Skool Fix or Non Sufficient Funds) and costs only $400 for frame and will be available in the new year. Like all Black Markets it boasts the shortest rear end imaginable. Check out the seat tower. I think if I was in the market for a sicked up bike I would put the wheels from my Tallboy on this and the components from my MOB and then go do some freewheeling all around town. I still don't get why people want to take away freewheeling from their bicycling experiencing. Freewheeling is the best feeling in the world. Side note: about 20% of hipster fixie dickheads we saw at the show had huge fresh scabs on their faces. Which means they either get beaten up a lot or they keep crashing a lot. Either way they should stop fixieing.


   This was a custom titanium fully rigid 36er. Yeah, read it again, 36er. This thing was beautiful in manufacturing detail, but once you stood back from it all appeal was lost. I mean, really? Did you need to waste weeks of your life building this one off frame?


   Electric powered Hannebrik snow bike thingy. Sort of like the bicycle equivalent of the Rokon.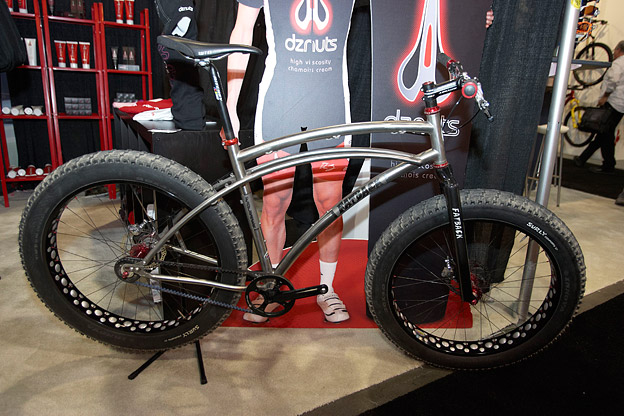 For some people or person somewhere, this bike is the perfect bike for their needs. I hope never to find myself there with those people.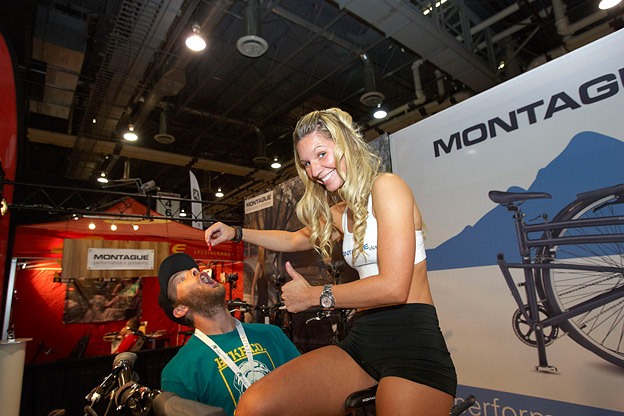 This was meant to be a product photo of the Montague folding bike. However I guess when you find a true Swedish beauty willing to hand feed you Swedish Fish candy then the marketing takes over from the product. No idea how much these cost, but doesn't look to bad on maintenance.


   Shaft driven bike that looks like a prop from a film from the 70s about a life in the future. The future being our past. Subsequently I didn't pay much attention to this bike except to point and giggle.
---
Believe it or not – Seb writes about bikes for the road too!  Anything you like here?  Tell us…