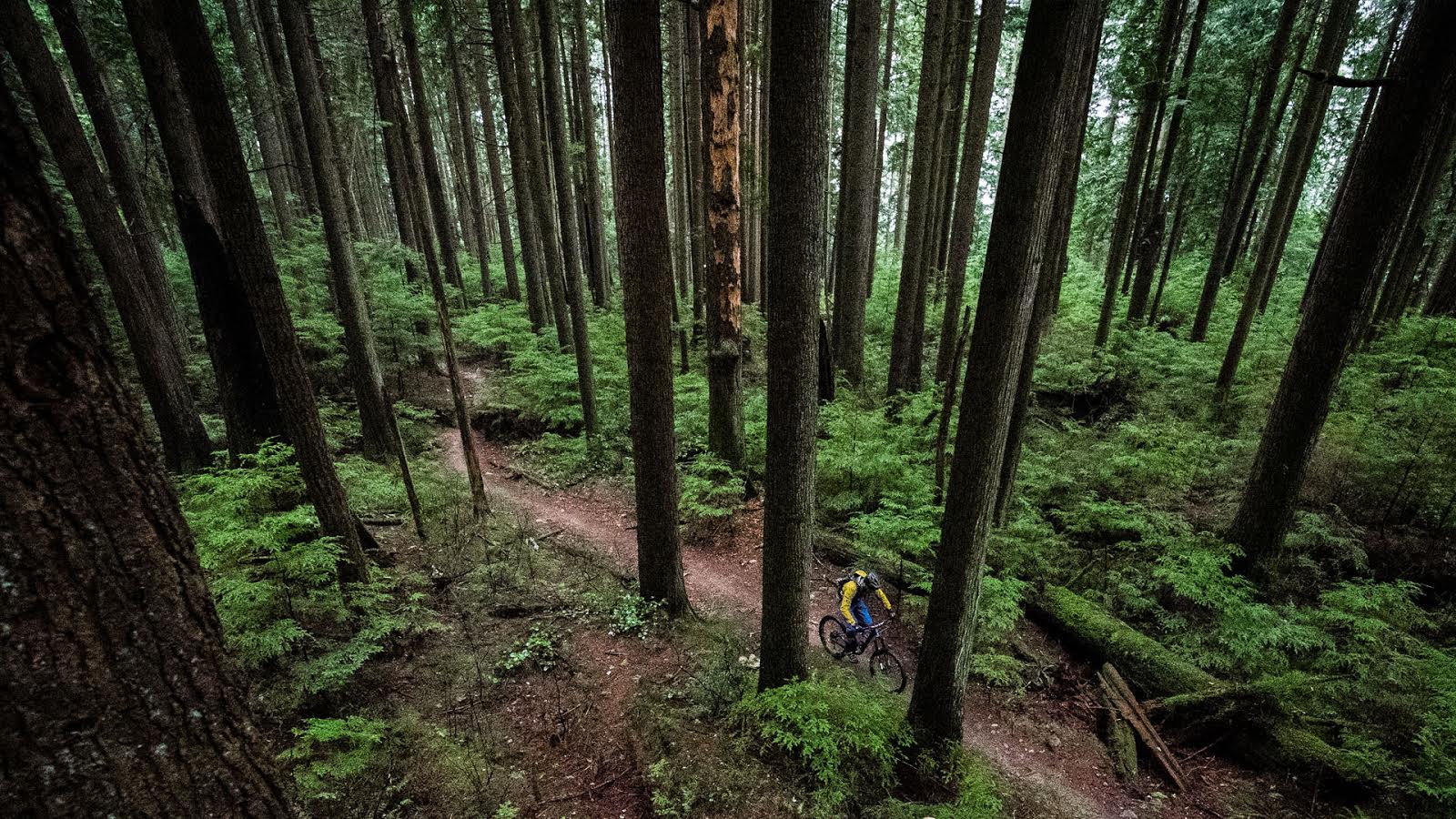 INTERBIKE: Clothes, Gloves, Helmets, Scars and the ladies restroom
I was going to start this ramble with a preaching thunderstorm tutorial of Baudrillardian philosophy into which I spiraled a discourse about the matter of reality and hyper reality in the cultural tumble dryer that is Las Vegas. Then I may have weaved the rant into a discussion of the emperor's new clothes and how this tale relates as a simple metaphor for the mountain bike industry and its marketing prowess. Instead I decided to let the brain recover somewhat after five days exploring the desert of the real and just take it easy on both you and me. So here's a run down of the goods that might make you look good…and safer, and dryer and warmer.
After years of being available in one pretty special school style, Five Ten have steadily been launching more and more shoes, more styles and more colour. This year there are about 16,463 different styles and colours to choose from it seems.

   The Karver comes in blue, womens Karver in a photocopy print style, the Spitfire is a comfy street style shoe comes in a host of colours of which my notes fail to tell me which, and the awesome Freerider comes in white, black, red and PURPLE!!! I love purple. Thank you Five Ten.

The Minnaar clipless shoe finally hit the shelf around about a month ago and has been a huge hit with people that like shoes that look like they are posture correcting suede bowling shoes. However, if you have eyes and don't want to hurt them then good news is that Five Ten are offering the clipless variety in the Hellcat (a plain black shoe with same styling as Minnaar but without the ridiculous colour scheme), the Cyclone (a very cool looking hi-top basketball/skate shoe) and the Maltese Falcon (which is a trail shoe style).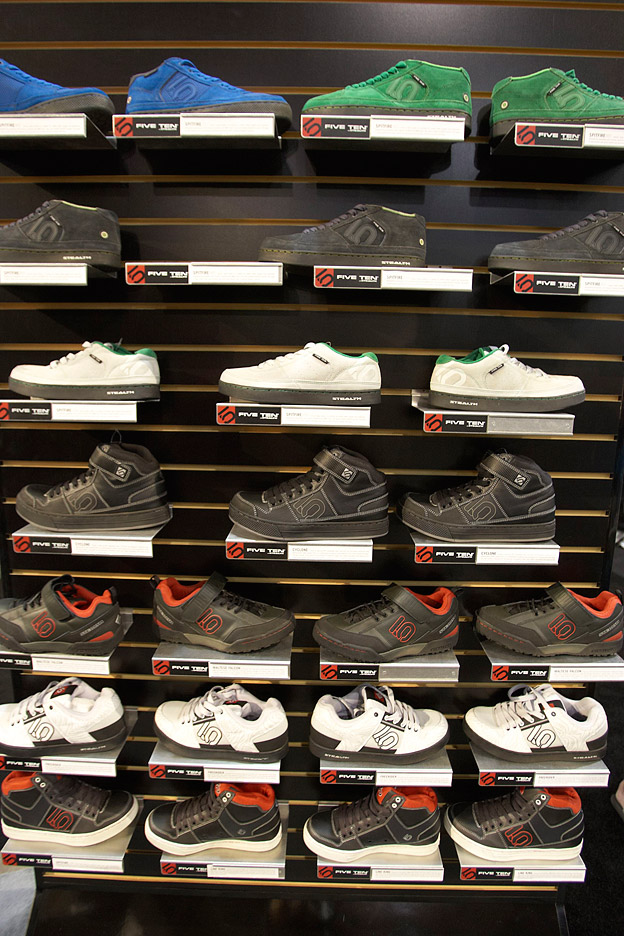 Shoes a plenty, and if they are good enough for Maverick then they are good enough for me. Why oh why did he have to marry Katie Holmes? She was the only good thing about Dawson's Creek.

Now just to solidify how important the Five Ten patented Stealth rubber, is NASA have approached Five Ten to produce for them the rubber that will be used on the next Rover mission to Mars. Also interestingly, the 80s and 90s cover boy turned closeted basket case (if you believe the gossip mags), Tom Cruise, will be wearing some extra special Five Ten shoes in the next Mission Impossible film. Apparently the studio approached Five Ten and asked them to produce a set of shoes that could be used to climb up glass.

   Purple is awesome. By awesome I mean like totally radical, and not awe inspiring.

We had to search a bit to find Sombrio but thank Dog we did. The 2011 range is incredible. Consistent theme and color scheme throughout. They have a huge range of street fashion clothing as well, which is now slightly separated from the riding attire and is called LIFE.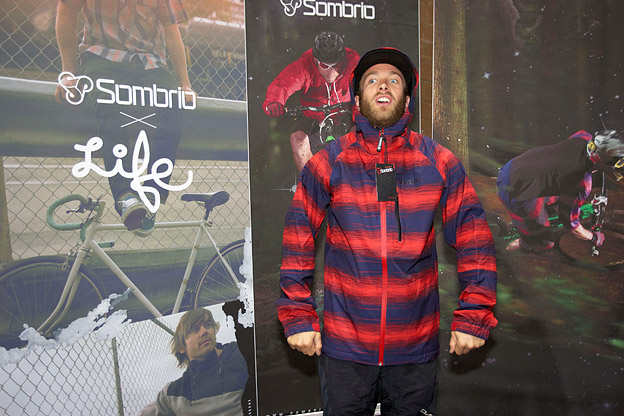 PURPLE and red. I was desperately trying to prize this jacket off the stand. I had my wallet out and was bribing them with all sorts of crazy offers. Don't tell my girlfriend but I may or may not have offered her up in a bid to get my grubby purple loving hands on this jacket.

POW Gloves have had a strong presence in the snow sports world for a little while now, but are now trying to push into the bike market to. With a one finger sticking right up and the other up their nose, POW bring a refreshing humor to the stale boring world of gloves.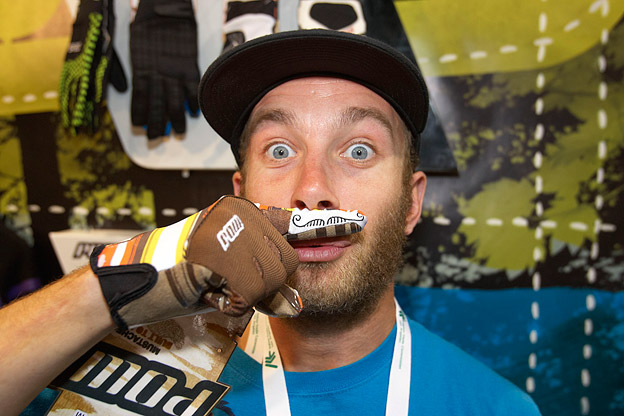 I've been testing out the Mustacheo and Zone gloves for about a month now. As you can see the Mustacheo is fun, but I can tell you that it is a functional glove too. The Mustacheo is going to be my glove of choice now that the weather is getting cooler and damper.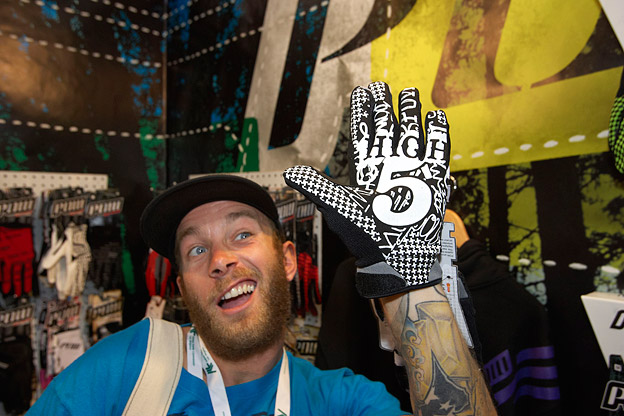 Functional super sticky palm print helps keep your hand on the bars, but doubles up as a target for those bromance moments on the trail.

   That's a lot of gloves, but many hands make light work…[boo hiss caption there Sebastabator]

POC are rapidly gaining momentum with their Ikea styling and Volvo-esque safety standard protection gear. I think this new open face aggressive XC helmet was the stand out of the show for me. Bright, bold, and super slim head retention system.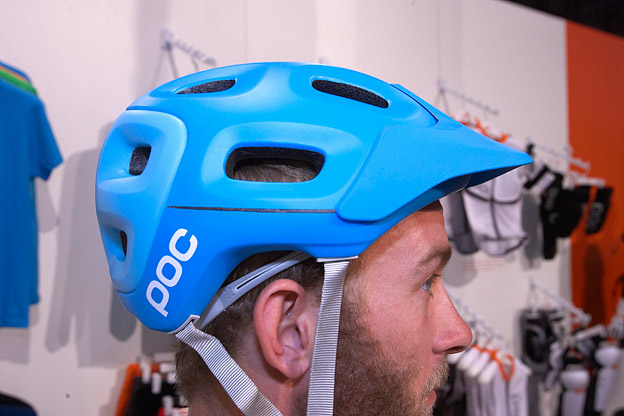 Blue helmet. Just in case Kelly McGarrys colour blind bike thief is reading

Masochist Mark Weir just jumped from Giro and joined URGE helmets (Not POC!), because of this a last minute catalogue cover shot was needed, and so if you look at the cover of the new Giro catalogue you will see yours truly tailing Rad Ross Schnell. Two catalogue cover shots at Interbike makes me the undercover cover boy.
   Orange helmet. There are also green and white helmets available. No purple sadly.

Bern are pretty new to the mountain biking market but have some cool designs. So far no full face or XC style open face but they are coming. Expect to see a BERN branded THE helmet very soon and then hopefully a full BERN original full face in the future.
   Bright bold colours and not a single celtic armband esque design in sight. Brilliant.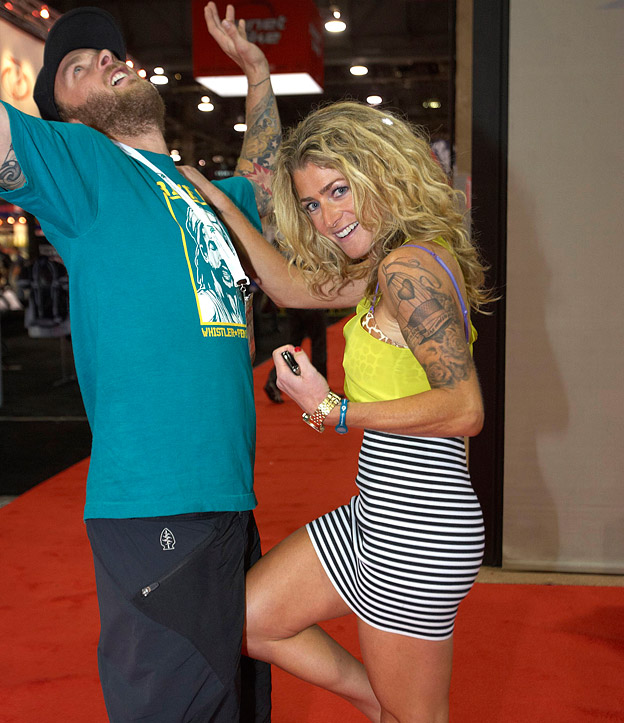 Whilst we are on the subject of clothes here is Willow Koerber. I didn't know who she was at first, I just thought she was a Vegas Girl, but it turns out that mountian biker chicks can be super fast and still be glamourous. Bonus info: Willow was first person to win a WC XC race on 29" wheels. In this photo I have just told her that 29ers are useless and will never catch on, and that maybe she should quit fooling around with silly wheels and go back to being a calendar girl.

   Not actually a real scar.  Ryders Eyewear was applying halloween scars on people for a reason I can't fathom. There are some weird ideas about marketing and publicity out there. Cam will have more on the Ryders line for 2011 shortly.

   Yep, that's me walking out of the ladies restroom. I had drunk enough coffee to wake the dead that day and it had left me bursting at the seams and I wasn't prepared to wait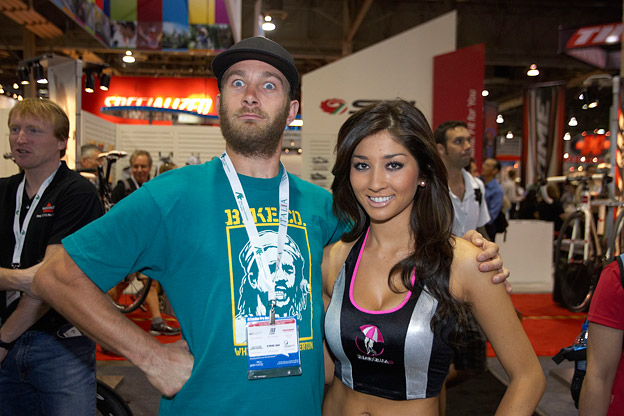 This young lady's name was Joanne. She signed the entire quota of her posters the day before so had none left. She doesn't bike, she doesn't know why she was there, and I'm willing to take a bet that it was perhaps good training for her to learn to spell her own name.
---
What do you think of Seb now that he's revealed his fondness for purple?  Any shoes or clothing catch your eye?  A new pair of Five Tens in your future?  Spill here…