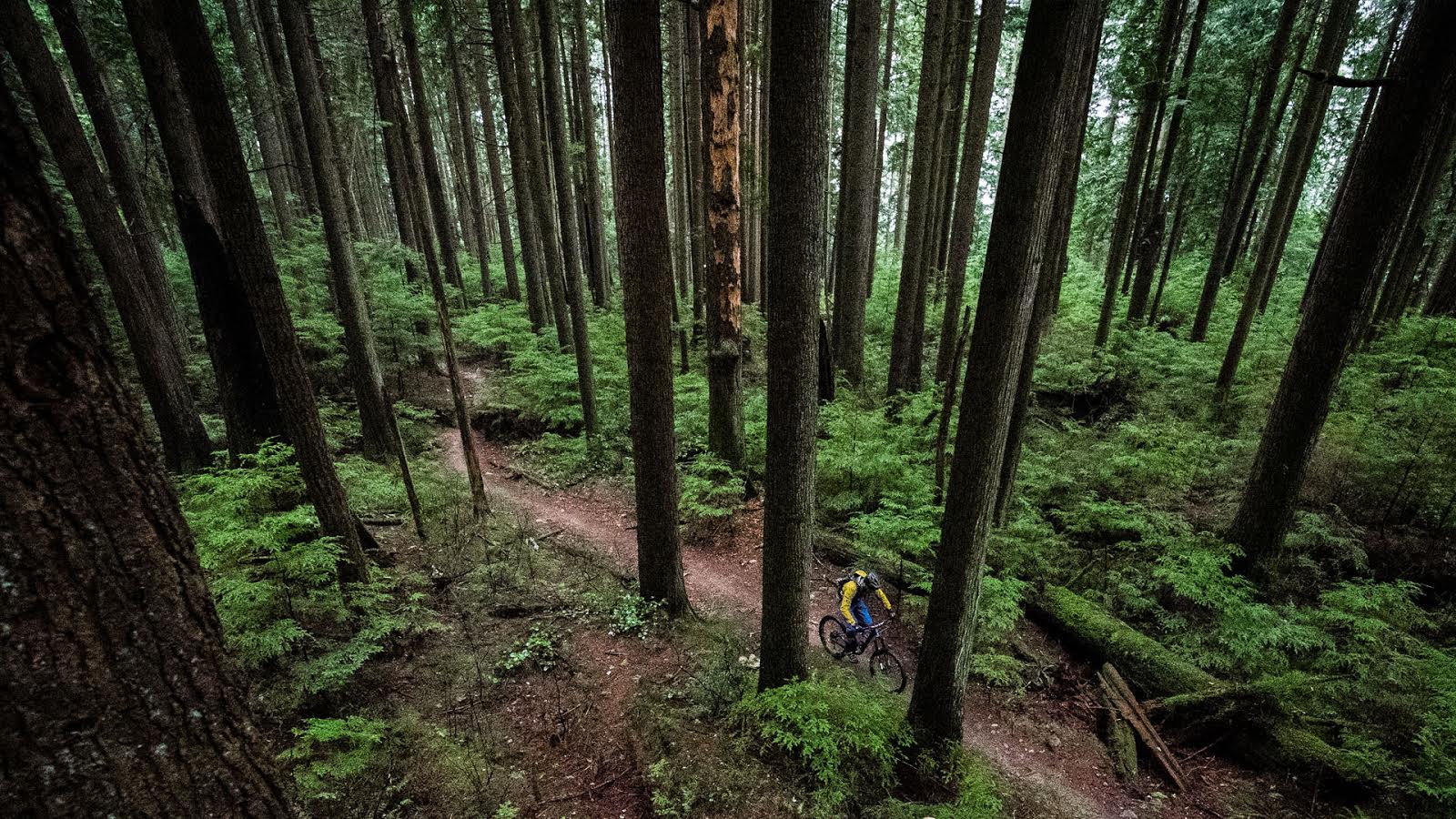 Interbike: McMassive has his lollipop stolen
Ok, so NSMB were going to have the world internet exclusive scoop on Kelly McGarry's brand new one of a kind RedBull Rampage custom Corsair (what a mouth full). Our story was going to be posted last week but as people started to filter into the giant halls of Interbike on Friday morning there was mutterings that Kelly's bike (and possibly others) had gone missing from the trade halls overnight. The halls are supposedly locked at night, leaving only cleaning and security staff with access to the hall and its content. This is a bummer blow for Kelly and Corsair who put so much love and attention into making one of the most stand-out bikes at the show. It is a brand new frame design, so there are only a handful of these frames in the world, and there is absolutely only one with this custom graphic kit and wild assortment of wildly colored components on it.
My question is why would anyone steal this bike? It's a size XXL (Kelly is 7foot 4 inches tall), is pretty recognizable, and Kelly hadn't had chance to install the huck button on it yet. If you see this bike, grab the rider by the shoulders and shake him till he explains what he (or she) was thinking when they stole this bike. Ask them whether they are color blind as well.
So here's the original article…
---
Good things come to those that deserve them, hence Kiwi-riding giant and seasonal Whistlerite, Kelly "McMassive" McGarry has been given his own special bike by his sponsors.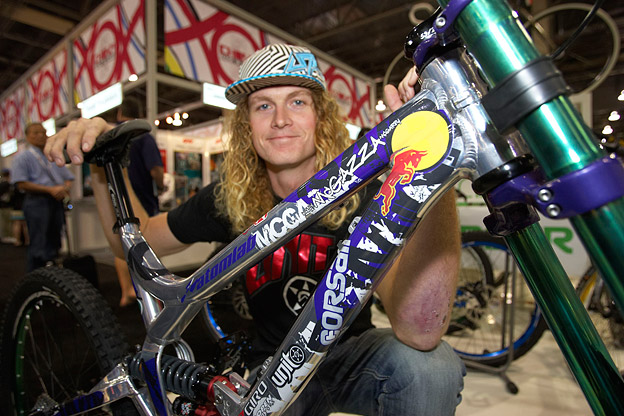 Nice guys don't always come last. If you were wondering about the Redbull badge then it's because Kelly has been on the RedBull grass roots program for a while now. This was Kelly looking dead chuffed about 24 hours before the bike went missing.

Kelly has been riding for Corsair this year and he has really helped get their name about with his world tour schedule, friendly demeanor, photo credit everywhere (have you seen that photo by Camilla Stoddart of Kelly that was printed in Dirt and Bike? Amazing!) and some kick ass results, namely his fifth place at Crankworx this summer. To thank him his sponsors put together this RedBull Rampage bike for Kelly.
This isn't just a sticker kit and fancy colouring. This is a whole new bike for Corsair. It's called the Dominion. This bike is an adjustable slopestyle>downhill bike. It can be tweaked to have between 5-8" of travel, so with a change of forks, rear shock and shock mounting kit you have the best of both worlds.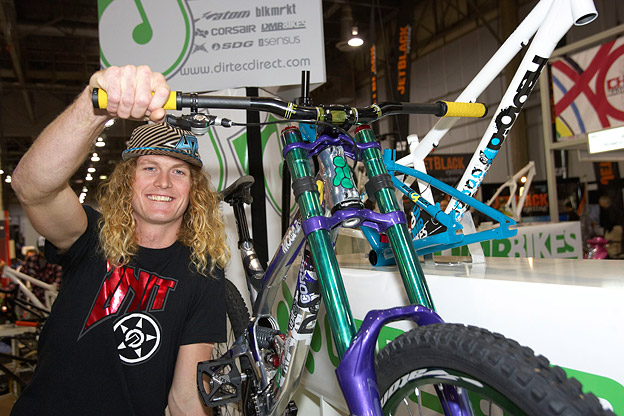 This colour scheme is not to my liking but when you are flying 50 feet through the air you have to make sure people are watching. The Marzocchi 888 are a special limited run of purple lowers and a green ti-nitrate slick and non-abrasive impregnated…err science thingy. Also note the zero brake policy of McGarry. This is something he has been working on for the past month in training for Rampage. Kelly reckons brake hoses clutter up the bike and make it look ugly.

Corsair call this the swiss army knife of bikes. The design philosophy behind it is that people want to be able to have a shorter travel bike for freestyling but they also want a big bike for schralping, and not everyone can afford two bikes. This is also going to be very useful for traveling salesmen like Kelly who spends more on excess baggage charges each year for carrying three bikes around with him than may be you do on special interest website subscriptions.
Corsair wanted to surprise Kelly with his bike and we were lucky enough to see his face when he saw his new bike for the first time. The frame had a special one-of-a-kind sticker kit put on it that has Kelly's name and sponsors in case he hits his head and forgets. Interestingly Corsair will be offering this bike as either brushed or polished finish (undecided yet) and will be supplied with various sticker kits so riders can be just like Kelly and customize their frame.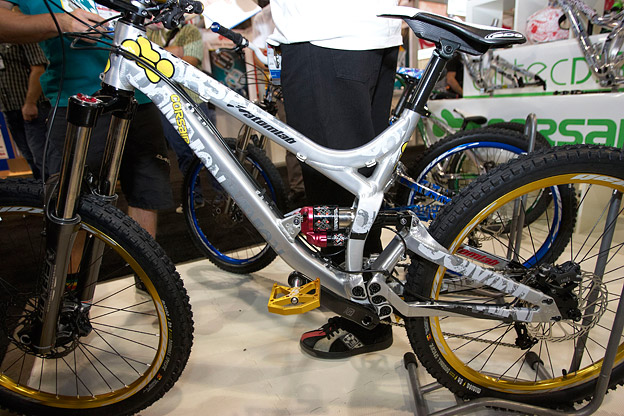 Here's a shot of a non-McGarryed Dominion frame. Not as ugly, mainly because his face isn't in it.

There is also going to be 3.5-6" travel frame called the Ambush which is the little version of this. It is designed to morph from a compact slopestyle device into a freeride/all-marketing machine. Cam Zink will be riding that one at Rampage.
I wish Kelly the best of luck in the desert next week and I'm sure he is going to be noticed with or without this bike.
---
If you have anything to say about Kelly's bike, Seb's lunacy or bike theives in general say it here…