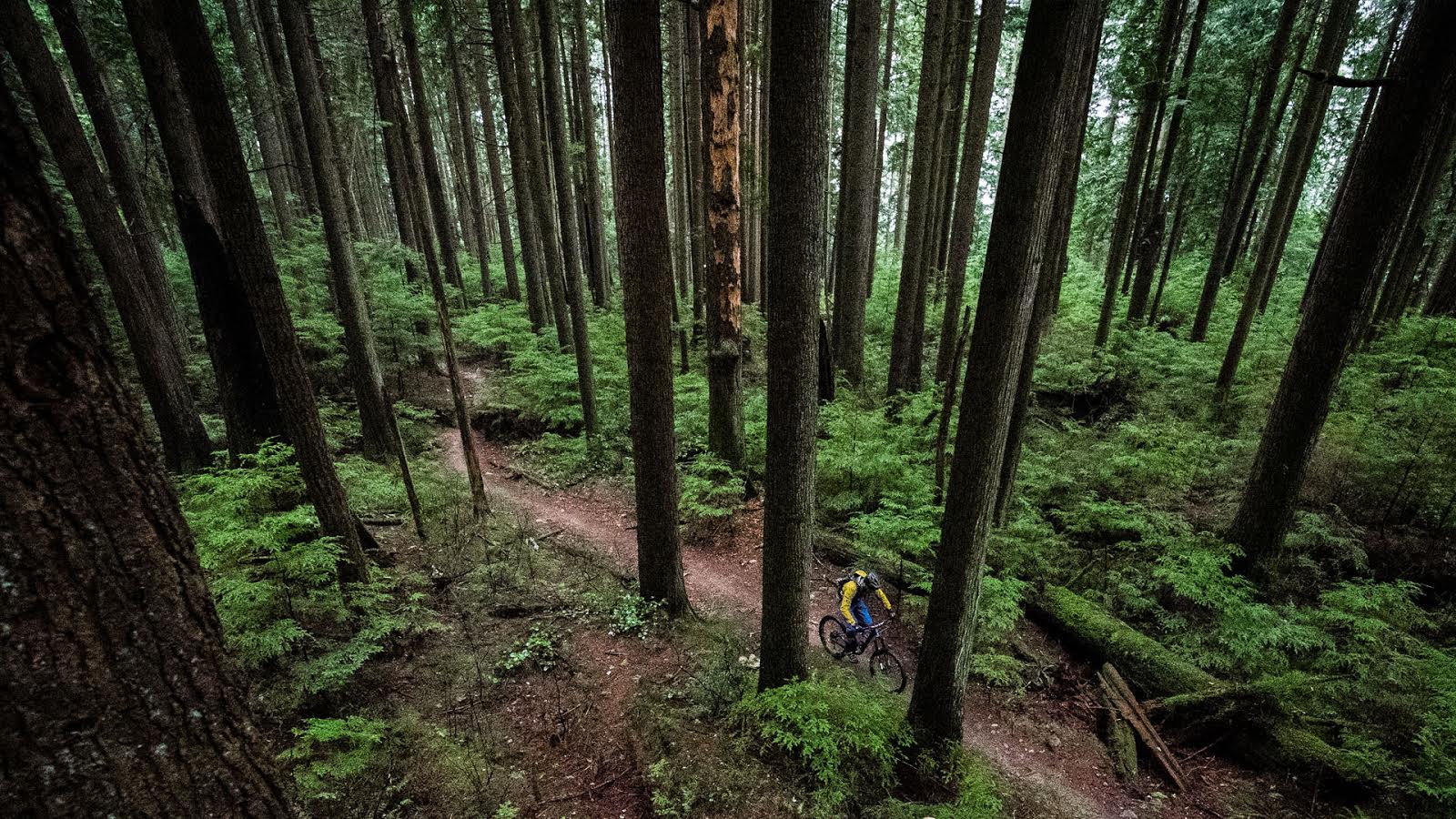 Red Bull Rampage 2010
Santa Monica, CA – September 1, 2010 – In one month the best mountain bike riders from around the globe will come together in the isolated desert in Utah to kick up dust on one of the most progressive freeride courses in history for Red Bull Rampage. On October 1-3, the 6th installment of Red Bull Rampage will showcase more riders, a new course design and more ways to view the event than ever before.
NEW OBSTACLES, CLASSIC BACKDROP
On a dangerous network of ridges near Zion National Park, riders will have free reign to navigate their descent between a designated starting gate and a finish line more than 1,000 vertical feet below.  Along the way, athletes will hit a series of hand-built slopestyle features such as the return of the 60-foot canyon gap jump.  The course will be shaped by a new team of builders, lead by Paddy Kaye who has worked on multiple Freeride Films and legendary mountain bike projects. He will be backed up by Randy Spangler, who competed in the first Rampage, Jeremy Witek, builder for Woodward and Ray's Indoor Parks, Robbie Bourdon, competitor in all 5 previous Rampage events and Josh Bender – the original freeride hucker. In addition, a secret feature built by Oakley, dubbed the " Icon Sender" and developed by George Yoo, rider Cedric Gracia and Steve Blick, will be (somewhat) revealed prior to Interbike the week of September 17th. The feature will be built by The Rampage Build Crew.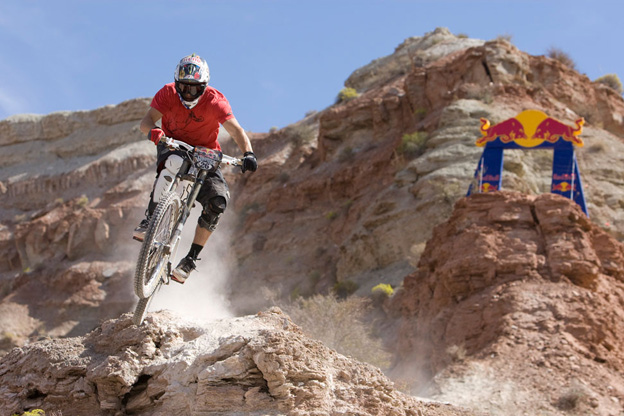 Friday kicks into gear with a new addition to the format, where a mix of 25 up-and-coming riders and industry vets will test their skills in a qualifying session in hopes of making the cut to Sunday's final round. Making his first appearance at the event will be slopestyle wildman Andreu Lacondeguy, as well as Ryan Berrecloth, Darren Berrecloth's younger brother. This will be the first time brothers have competed at Red Bull Rampage.
Each rider will receive two runs with their best score counting, and the top 10 athletes will then move on to Sunday's Super Final. Saturday is slated as a practice and build day – allowing Friday's top riders to be at their best for Sunday's competition. Here they will join the top 15 finalists from 2008 that are already guaranteed a spot on Sunday, and with heavy hitters such as Cameron Zink fresh off his Crankworx win, teenage 2008 event winner Brandon Semenuk and 2008 Best Trick winner Thomas Vanderham slated in, everyone will have to bring their A-game to come out on top. In the finals each rider will get two shots at the course and their best run score counts. Competitors will be judged on style, amplitude, fluidity, and difficulty of line.  In addition, the athlete who throws down the most amazing trick during the finals will also be presented with a Red Bull Rampage Best Trick award by the Utah Sports Commission.
BE ON POINT
Red Bull Rampage serves as the final event in the 18-stop Freeride Mountain Bike World Tour, which has tallied points based on a series of designated contests over the year. The overall point winner after Red Bull Rampage will receive a $25,000 prize. Currently Brandon Semenuk is the leader; however, he must overcome an injury sustained at Crankworx, leaving the door open for 2nd place rider Yannick Granieri to overtake him. Granieri is slated to ride in the Friday qualifier. Cam Zink, currently in 6th, could also leapfrog ahead with a strong showing in the event. Only when the dust settles on October 3rd will the world know who is the king of the Red Bull Rampage course – and the winner of the FMB World Tour.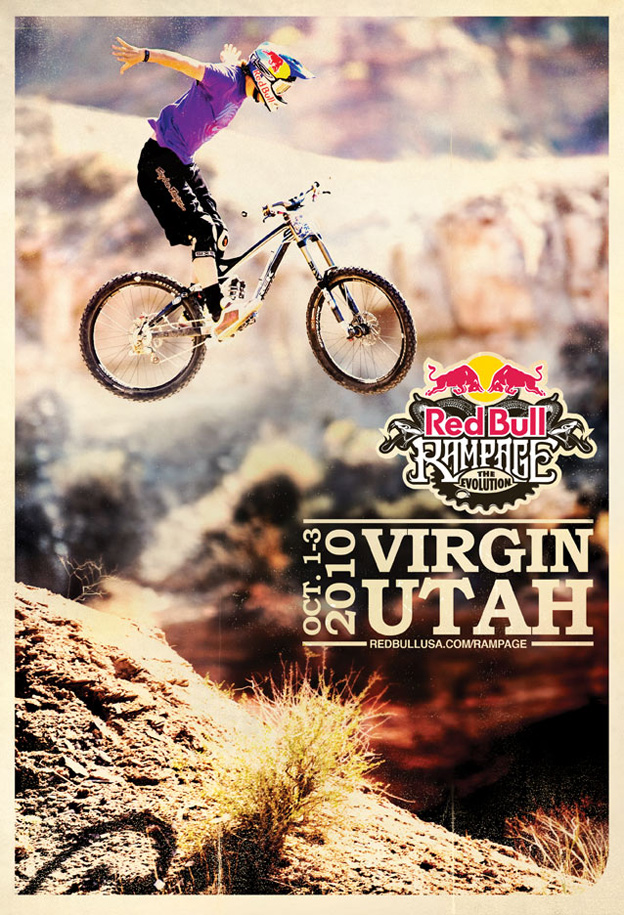 ALL EYES ON UTAH
Spectators are allowed on site via free ticket lottery. Tickets are currently sold out, however extra tickets may be released closer to the event – check redbullusa.com/rampage  for updates. Due to the remote nature of the venue, spectators will be required to ride their bikes or walk the 3 miles to the event site from the parking area, but a complimentary bike valet service and water will be provided.  Local vendor Sol Foods will be there on Friday 10/1- Sunday 10/3 where food and drinks will be available for purchase.
For those who cannot make it to the beautiful mountains of Utah, Red Bull Rampage will be coming to a laptop near you. The event finals will be webcast live on October 3, 2010 from 1pm to 6pm Mountain Time, on www.redbullusa.com/rampage and www.pinkbike.com. Event highlights will air on NBC's World of Adventure Sports on Sunday, November 14th at 3-4pm Eastern.
************
PRE-QUALIFIED TO FINALS – OCTOBER 3RD
Brandon Semenuk                CAN
Cameron Zink                        USA
Cedric Gracia                        FRA
Darren Berrecloth                CAN
Gee Atherton                        UK
Graham Agassiz                        CAN
Kurt Sorge                        CAN
Kyle Strait                        USA
Michal Marosi                        CZE
Mike Hopkins                        CAN
Mike Kinrade                        CAN
Paul Basagoitia                        USA
Robbie Bourdon                        CAN
Thomas Vanderham                CAN
INVITED RIDERS – OCTOBER 1ST QUALIFIER:
Andreu Lacondeguy                 ESP
Andrew Taylor                       USA
Antoine Dubourgnon                FRA
Alex Prochazka                USA
Amir Kabbani                GER
Brendan Fairclough                UK
Casey Groves                CAN
Chris Van Dine                USA
Curtis Robinson                CAN
Evan Schwartz                CAN
Garett Buehler                CAN
Geoff Gulevich                CAN
Greg Watts                USA
James Doerfling                CAN
Jamie Goldman                USA
Kelly McGarry                NZ
Kenny Smith                CAN
Kyle Norbraten                CAN
Logan Bignelli                USA
Mike Montgomery                USA
Martin Soderstrom                SWE
Ryan Berrecloth                CAN
Steve Romaniuk                CAN
Tyler McCaul                USA
Yannick Granieri                FRA
Wil White                USA
---
I always get super stoked for Rampage.  Are you coming down?  Watching it live?  Rampage it up here…