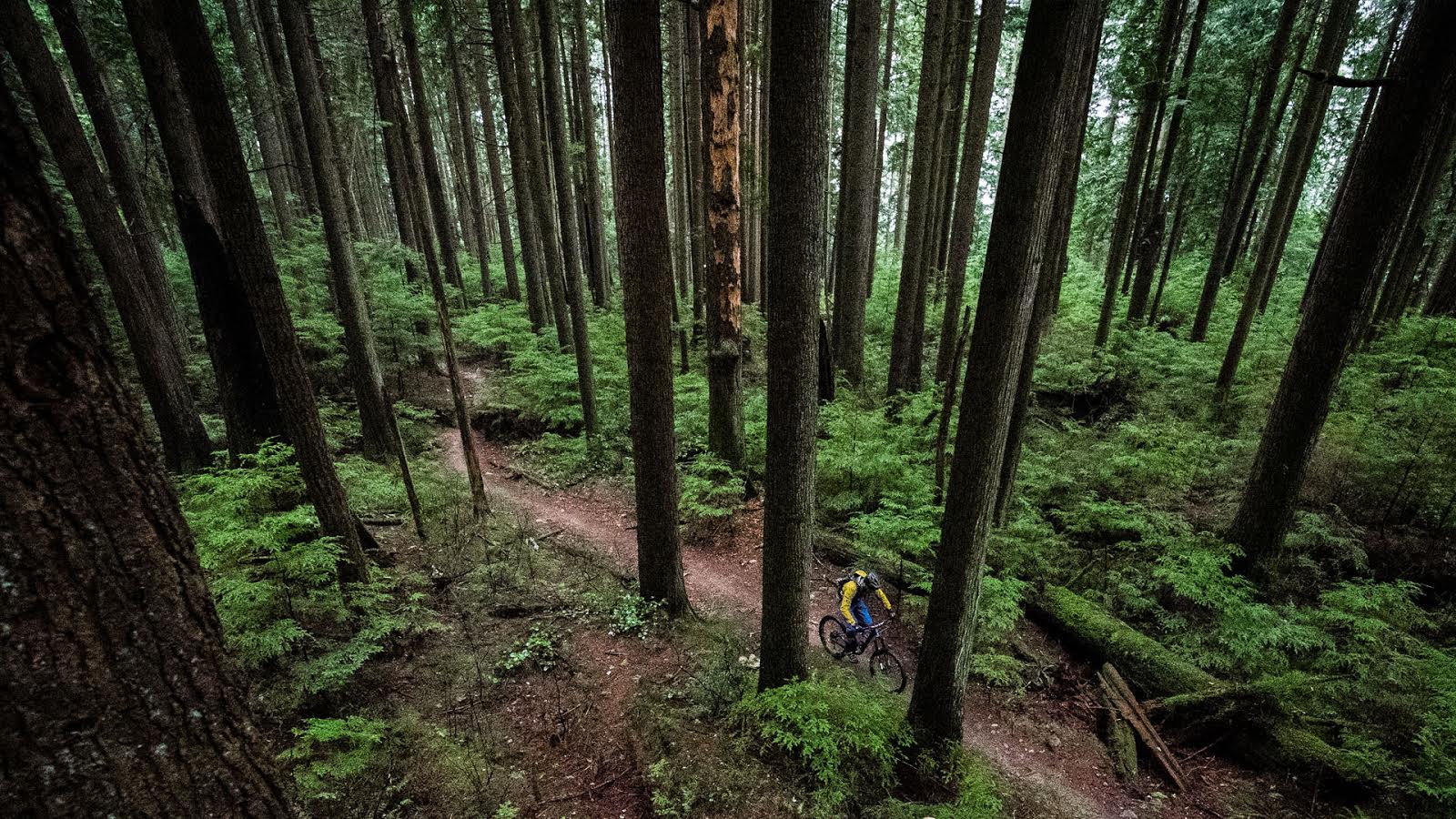 World Cup DH Champs Crowned
What a treat it was to watch Freecaster's coverage of the final World Cup round from North America.  The coverage from across the pond has been great but getting up in the middle of the night to watch has been less than ideal.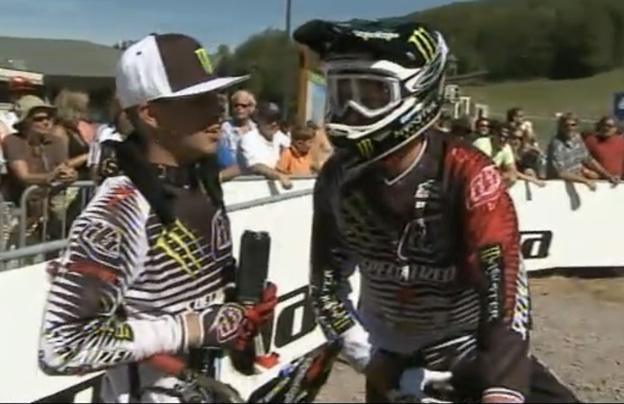 Sam Hill was the first big name to enjoy the hot seat.  Coming off a nasty shoulder injury, Sam is not on top form.  His teammate Brendan Fairclough dislodged him from atop the leader board.
Coming into the final Gee Atherton and Greg Minnaar had identical results.  Each had won two races, came second twice and were third once.  Neither rider finished lower than third all year.  Only four points separated them at the start of the day with Greg leading.

  Frenchman Damien Spagnolo made everyone gasp by attempting this huge gap.  Unfortunately he exploded on impact.  The crash was horrifice but somehow he was able to continue.
Because Gee qualified one spot ahead of Greg, he was first down the mountain and he destroyed Nick Beer's hot seat time by 3.38 seconds.  Minnaar, who dislocated his elbow in practice earlier in the week, was next out of the gate.  At the last split he was .68 seconds back and he jumped on the pedals to claw back some time.  In the end it was not enough though and Gee Atherton has won his first World Cup Overall title by merely 37 hundredths of a second.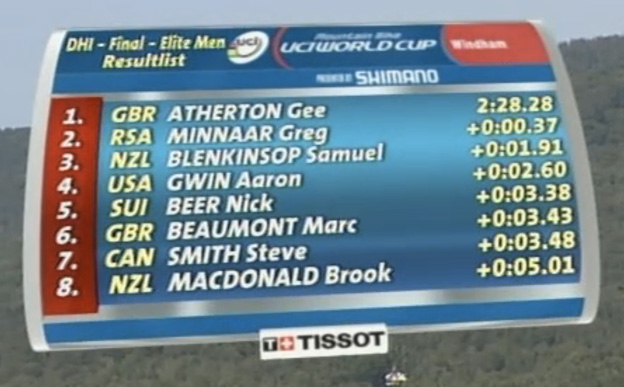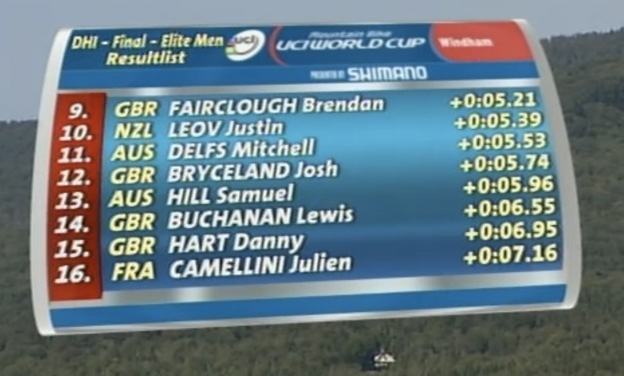 The final results from Windham New York tell the tale.  Gee bested Greg by a very slim margin and in doing so took the World Cup overall title for 2010.
There were still riders at the top of the course after the overall was decided though and everyone was waiting to see what Steve Peat could do.  He has followed up his stunning World Championships win in 2009 with a lack lustre season but his first in qualifying at Windham served notice that he was back on form. 
Peat was ahead at the first split and had moved up to 1.41 seconds up on Gee by the second as Rob Warner and Cedric Gracia struggled to rein in their excitement from the broadcast booth.  Sadly disaster struck at the bottom of a nasty drop and Peaty came apart.  He appeared to be unhurt as he finished his ride but he'd lost a brake lever making it impossible to carry any speed.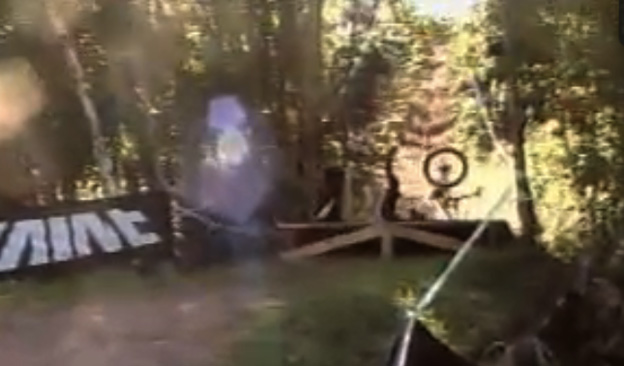 Steve Peat was on pace to top the podium but this crash took him out of contention.
Canadian Steve Smith again showed some great late season form with a 7th place finish.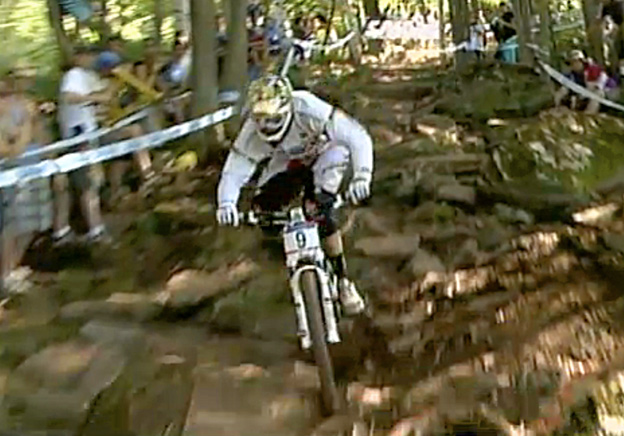 Early on Peaty had been charging the course and wowing the announcers with his daring lines.
On the women's side Rachel Atherton charged back from injury to take the win at the finals.  Canadian Claire Buchar was 7th yet again.
Once again Freecaster's coverage was fantastic. Rob Warner's balls out enthusiasm is a blast and it's always fun to hear him say things like 'there seems to be some indiscrepancies.' The coverage should be even better this coming weekend with 14 cameras on course at Mont. St. Anne Quebec for the World Championships.  The catch is that it will cost you €9.99 to see the action live – if you purchase before Sept. 1st. After that time I think it'll set you back €14.99. Click here to reserve your spot to view the action.
---
Did your man take the title?  Happy with the season, the coverage and the results?  Phone it in here…