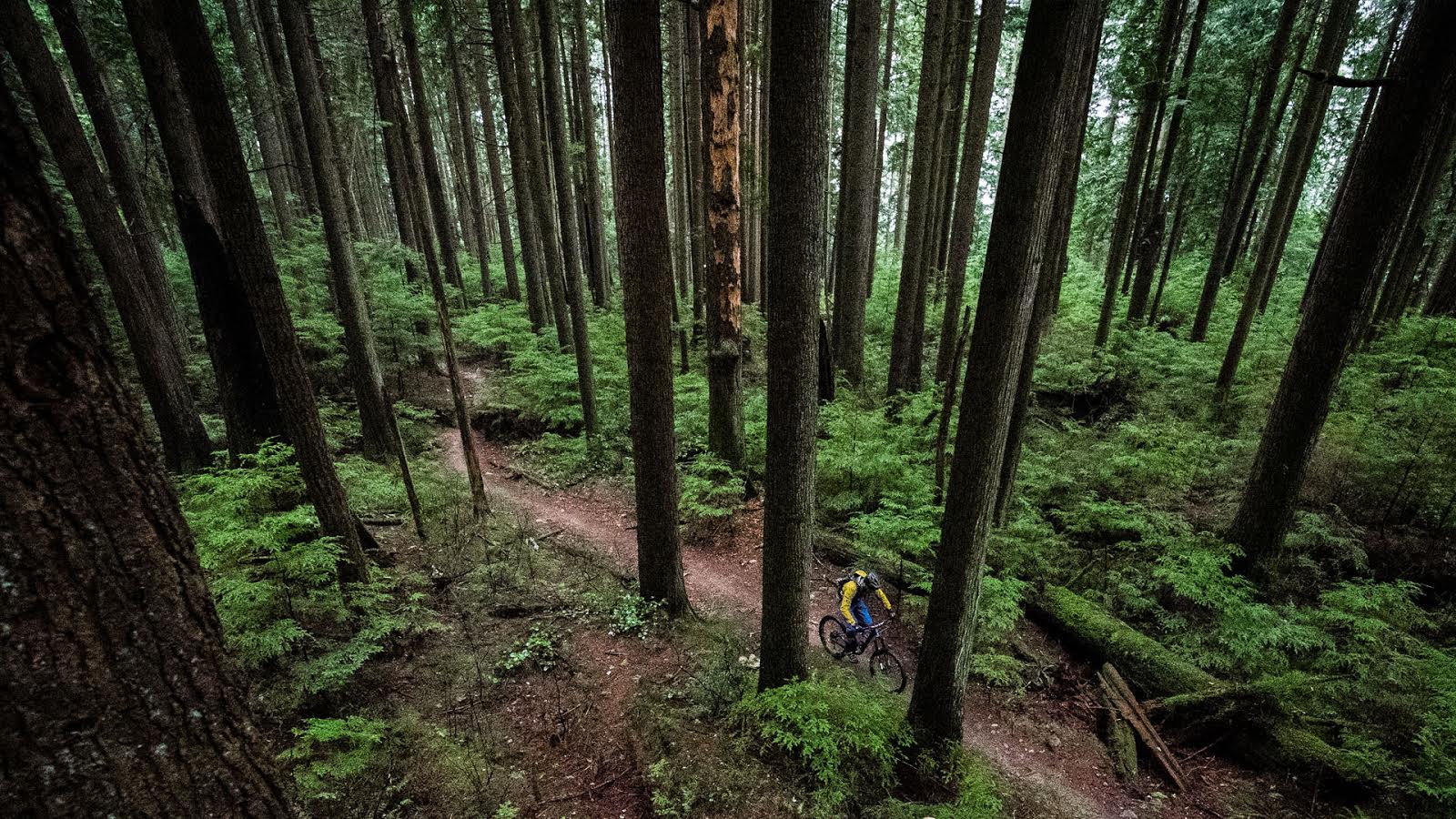 Brandon Semenuk Video
Trek C3 Project Drops Semenuk Series
Exclusive Two-video series chronicles anti-gravity wunderkind's Crankworx odyssey

Trek Bicycle, through its C3 Project, is releasing two exclusive behind- the-scenes videos, produced by the Coastal Crew, following the fun and folley of factory-sponsored rider, Brandon Semenuk. While those who pay attention to such things know that Brandon's 2010 Crankworx experience was not free from flaw, it made for high drama and some great video.
After electrifying the crowd with a near flawless run, Semenuk pulled up short on a back flip on the last stunt, a trick that he had landed earlier in the day during his practice runs. While the initial crash looked benign enough, the result was a broken right clavicle that subsequently ended Brandon's Crankworx experience.

When asked about the run, Trek Global Mountain Bike Brand Manager, Michael Browne stated, "Brandon can do backflips in his sleep, so watching that was just horrifying. We all know the sport involves risk, but that never makes it easy to see. We're just happy to see him walk away from it. And to think he's considering defending his title as RedBull Rampage Champion? That's superhuman."

Despite the injury, Semunuk remains optimistic about the remainder of the season saying that, "I'm really looking forward to getting back on the podium at Rampage."


About C3 Project
Competition. Cinematics. Creativity. The C3 project is a collection of Trek-sponsored riders competing the world-over in numerous slopestyle and dirt jump compettions. A unique aspect of the C3 project is the generation of video and photography of their global exploits. Trek's C3 Project includes Cam McCaul, Andrew Shandro, Brandon Semenuk, and Rene Wildhaber. A dedicated website is forthcoming this season.

About The Bikes
C3 riders compete on custom geometry slopestyle bikes manufactured in Waterloo, WI. While both bikes retain the core design philosophy of Trek's full suspension bikes (ABP, Full Floater, EVO Link, and E2), both are built from unique Alpha Aluminum tubesets, designed to their exact geometry and travel specifications.

About Trek Bicycle
Trek Bicycle is a global leader in the design and manufacture of bicycles and bicycling related products and accessories. From Tour de France-winning road bikes to tricycles designed to introduce the next generation of riders to the possibilities of pedal-power, Trek has a bike for nearly every rider. Trek believes the bicycle can be a simple solution to many of the world's most complex problems, including obesity, traffic congestion, and climate change, and is committed to breaking down the barriers that prevent people from using bicycles more often for daily transportation, recreation, and inspiration. For more information about Trek, visit www.trekbikes.com.