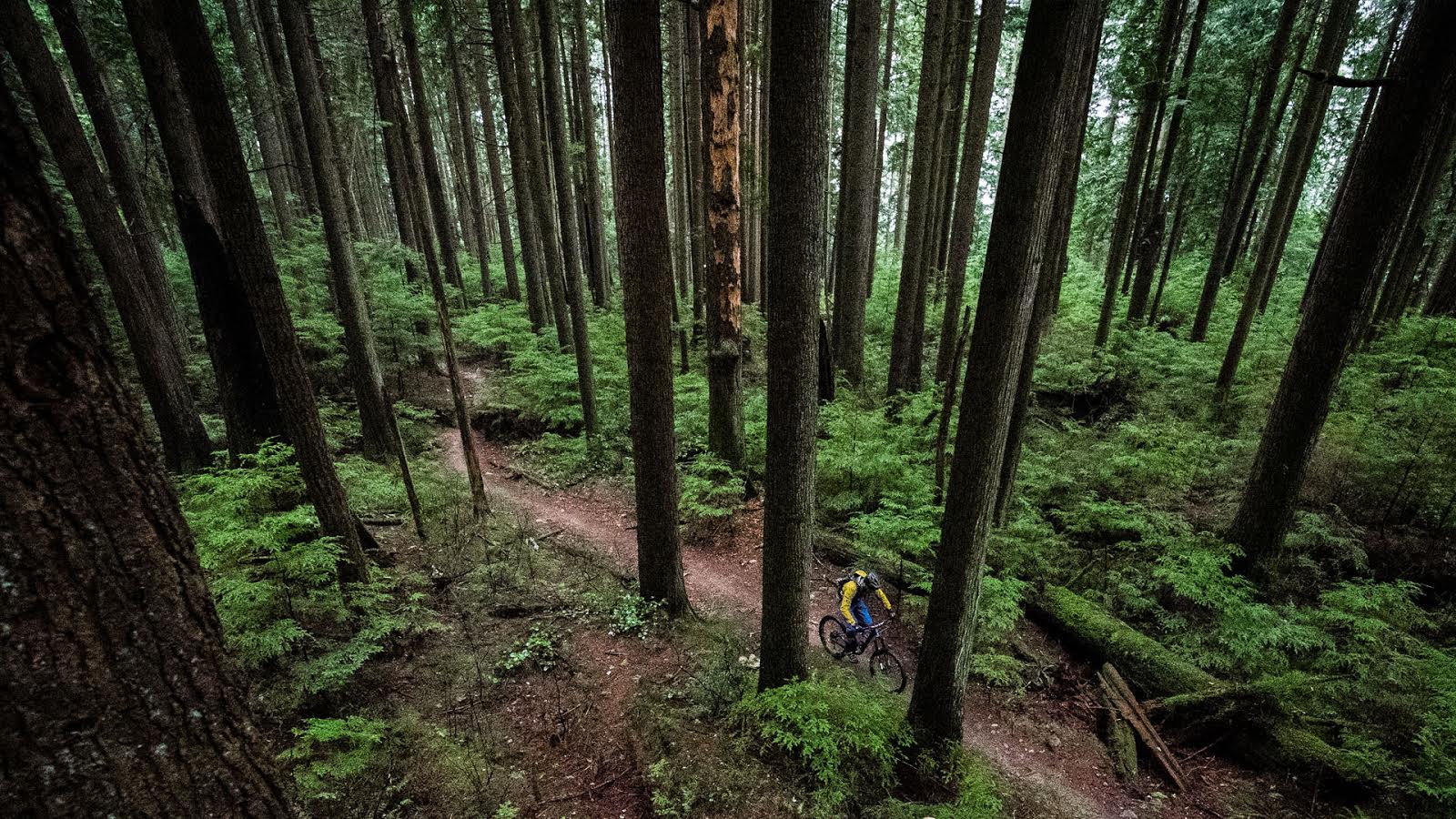 Specialized 2011
At the last minute I had to back out of the Specialized big bike launch at the beginning of Crankworx.  Luckily Seb Kemp was in attendance and he slid his report over to us.  Seb is a bit of a wild card – which is one of the many things we like about him.  I should probably say something like 'the opinions expressed by this very loose canon do not necessarily represent those of nsmb.com' – but I won't.  We're hoping Seb's going to spend a lot more time around nsmb in the coming months.
Here's what he had to say about the new SX Trail and Big Hit.
---
A day late, but here's the lowdown on more of the gravity bikes in the 2011 Specialized range. I didn't get to ride these ones as I was having too much time doing a bad impression of Brendan Fairclough aboard the Demo 8 on Crank It Up for two days straight. My bad.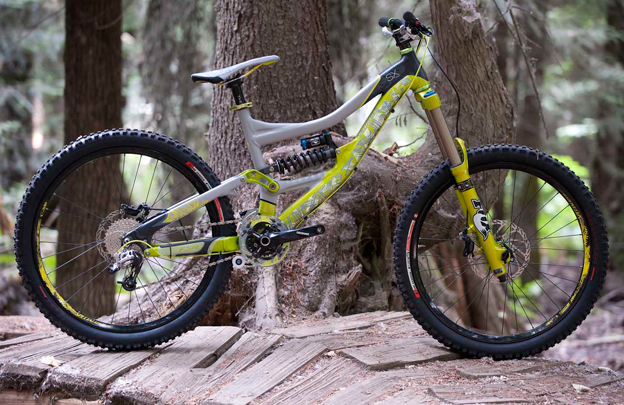 Bumping up the travel, the SX Trail now replaces the void left after the Demo 7 gets 86'd.
(the following might seem random because it is aimed at the Kiwi audience of Spoke Magazine. I have no idea who Caleb is but I included it because it made me laugh – CM) Talking of which, where are the GT bikes release photos Caleb? Come on, you know we are all dying to see them.
I'm sure Caleb is very busy tanning himself raw with a bottle of the finest olive oil on some Italian nudist beach. Watch out Wellington, the seven foot tall slice of streaky bacon is on its way.

  Derailleur in the front if you gotta pedal up. This bike is one of a slew of super fun BMX-meets-big-bouncy bikes that we are currently seeing released from a lot of companies. I didn't ride this revised 180mm travel model this week, but last autumn I rode one of the 2010s in the wet hell of A-line and Squamish trails. It truly felt like a BMX bike, that could smash over root sections just to get to the sweet jumps.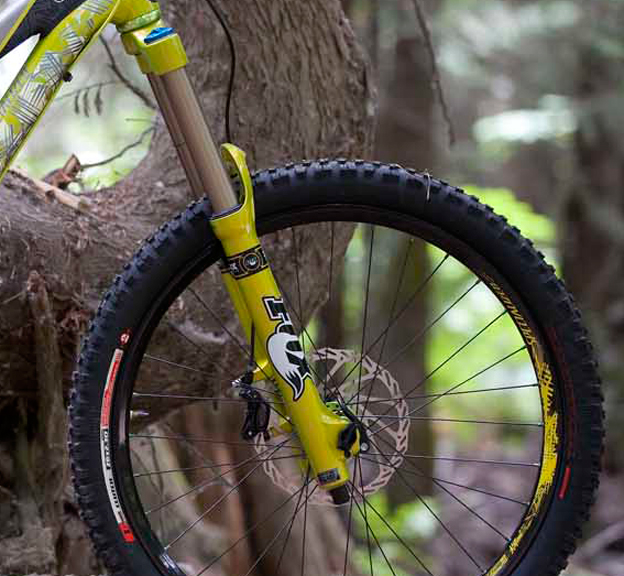 Colour matched forks. Specialized certainly know their stuff when it comes to paint. Gone are the days of shitty tribal/native Indian jobs. Oops, did I just say that?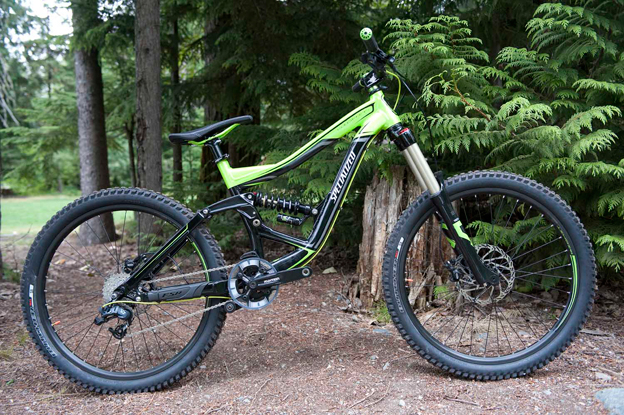 Getting more people on big bikes, the Big Hit is the price point entry to the world of heavier hitting bikes.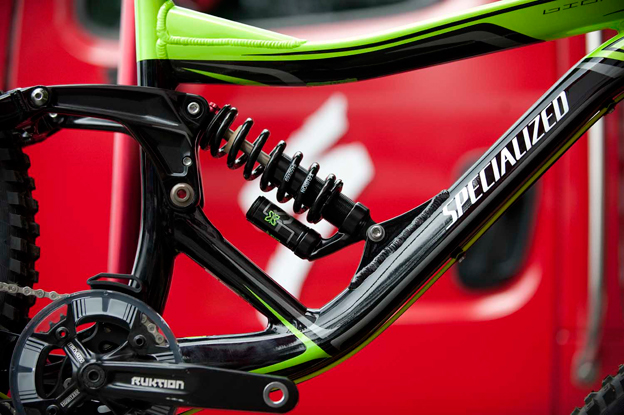 X-Fusion. Smaller company that is trying to develop a full line to compete with the big boys.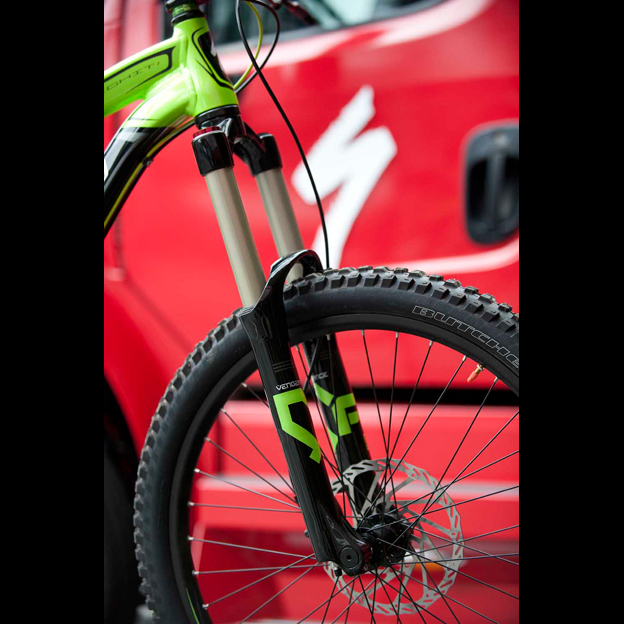 X to the Z…maybe. X-Fusion bouncers on the front. Fact: Anthony Trujillo, one of the main designers behind X-Fusion, is a former engineer at Fox and Specialized. NorCal represent.
---
Part II from Seb.  I'm curious to hear the board's opinions on the SX Trail graphic treatment.  Tell us here…