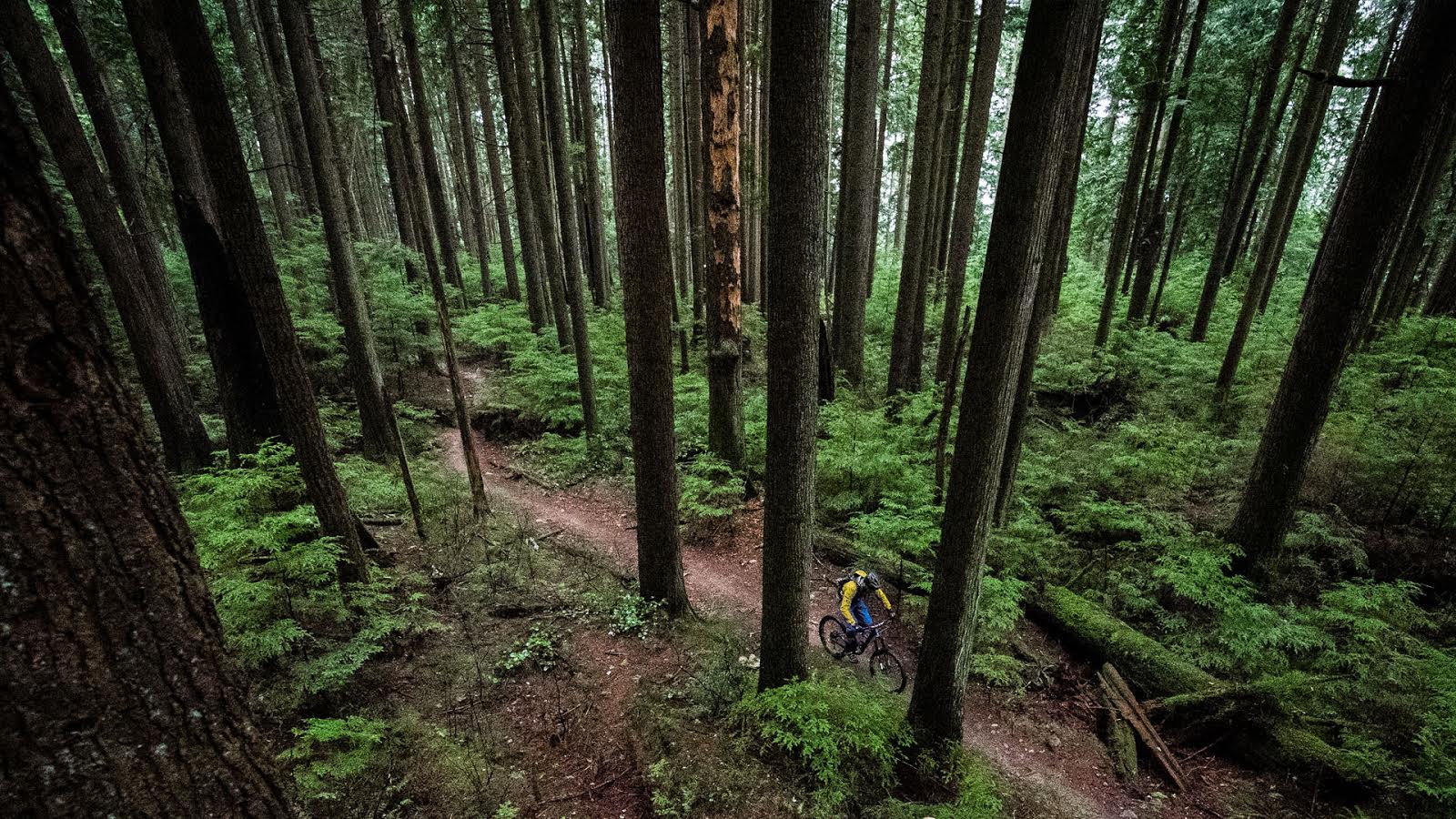 Crankworx Open Enduro
WHISTLER, BC August 10, 2010 – In a race where gravity alternatively helps and hinders the rider, Remy Absalon (FRA) proved he had the most complete package of skills and fitness to take home first place with a time of 18:52.44.  Fellow Frenchman and legend Nicolas Vouilloz (FRA) was hot on his tail, swooping in eight seconds later with a time of 19:00.76, while Ross Schnell (USA) came in at 19:12.99 for third place.
On the women's side, Anne-Caroline Chausson (FRA) took home first and maintained her lead the entire race with a time of 22.33.12.  Emmeline Ragot (FRA) came in second at 22:49.76 and third place Katherine Short (CAN) had a time of 24:00.05.
"This course was very difficult, very technical and steep," says Absalon. "The mass start makes it challenging but I was able to pass Nicolas.  The Canadian Open Enduro is quite short compared to the lengths of enduro races in France. There is no time to relax and go slow, you have to go fast the entire time."
Kokanee Crankworx introduced the Canadian Open Enduro to the event roster in 2009 and this year's event attracted 71 competitors.  It is the ultimate all-mountain challenge designed to ensure the all-mountain rider reigns supreme.  The course was designed with significant input from some of the world's best cross-country, freeride, downhill and enduro riders.
The mass start began at the top of the Garbanzo Express and dropped 3,800 vertical feet to finish in Whistler Village. What separates the Canadian Open Enduro from a traditional downhill event is the course is interspersed with short, energy-sapping, pedaling sections set to add another 400-600 vertical feet to the race.
For full event results go here: http://www.crankworx.com/whistler/live-blog/2010-results
Wednesday will be an exciting day at Kokanee Crankworx with the Air DH, amateurs will run from 11:30-3:30pm and the Pro division will kick off at 3:30-5:30pm PDT with a live webcast powered by GO211.com here: www.crankwiorx.com/webcast
Whistler's legendary nightlife will also get kicked up a notch, or ten, with the Deraylor Music Festival launching three nights of music in six different nightclubs featuring over 40 artists. www.deraylor.com The Saint Deep Summer Photo Challenge will take place at the Fairmont Chateau Whistler Wednesday night at 7pm.  Tickets are currently available at Whistler Blackcomb Guest Relations.
Every event at Kokanee Crankworx will be webcast live, the full schedule can be found at www.crankworx.com/webcast. Daily on-demand video highlights will also ensure everyone stays up to date with all the happenings at the biggest freeride mountain bike festival in the world.
Keep up to date on all things Kokanee Crankworx through crankworx.com, Facebook.com/crankworx and make sure to follow @crankworx on Twitter.