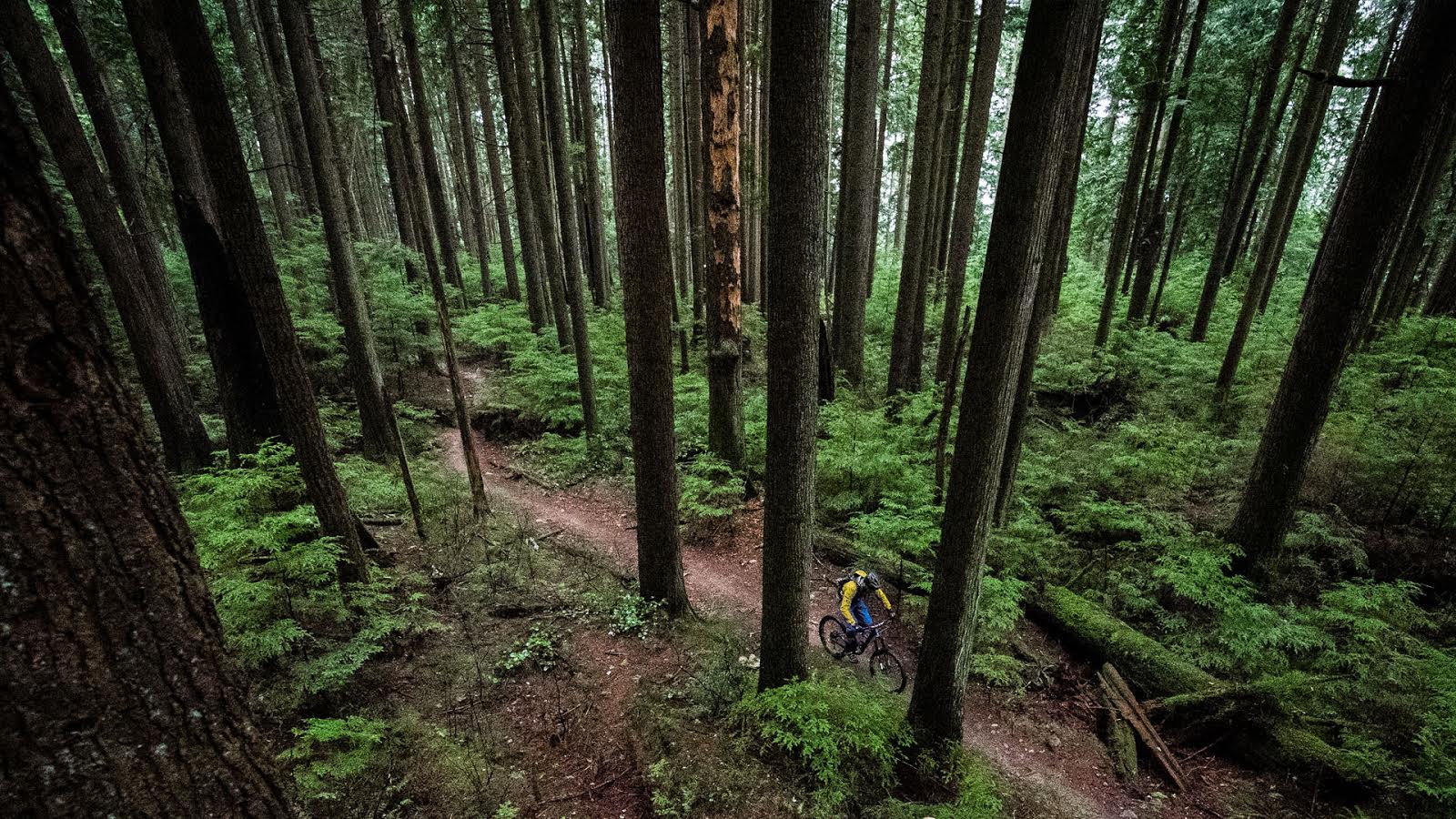 Shimano XTR 2011
Shimano launched its flagship XTR mountain bike component group in 1991, and over the last 20 years, it has become the standard for high performance. The group originally consisted of a modest array of parts – disc brakes and wheelsets weren't available way back then – but now incorporates a complete drivetrain system (shifters, front and rear derailleur, chain, cassette, crankset, chainrings and pedals), hubs and rims, and disc brakes.
XTR received its last revamp for the 2007 model year, and by bike standards it was due for a refresh. The update was also due to an evolving mountain bike landscape. XTR used to be a race-only group, but Shimano was finding that many trail bike users – riders on 4", 5" and to some degree 6" bikes – were also choosing XTR parts for their bikes. And it was being used on an increasingly wide range of frame shapes and with multitudes of suspension designs.
Shimano took feedback from the entire spectrum of XTR users and split the component group into two sub-sets: Race, where efficiency was the priority, and Trail, where control was the priority. Rather than forcing riders to choose one line or the other, Shimano made Race and Trail parts largely interchangeable, so it's possible to mix and match most parts and create what Shimano has labelled a Rider Tuned experience.
Shimano also used the new XTR platform to unveil its Dyna-Sys dynamic drivetrain system. Cutting through the marketing speak, Dyna-Sys means a fully integrated 10-speed drivetrain. The existing 9-speed drivetrain got a complete makeover, rather than just adding one more gear, shifting functionality was improved, and the rider touch points were revamped to improve usability. There was also a strong focus on efficiency: closer gearing to help maintain momentum, design characteristics that reduce energy loss to suspension motion, more efficient power transfer and more effective front shifting. (There's a lot more detail, but I'll delve into that in my full XTR group review later this fall.)
I was lucky enough to get a preview of the new 10-speed XTR group and take it for a few test rides in Northern California at the beginning of August. Here's a component-by-component breakdown of what's going to be showing up on trails in the next few months.
Brake levers, calipers, rotors and pads
Perhaps the most obvious and visually striking change to the new XTR is the brakes. The lever body was completely redesigned, taking on a sleek, cylindrical look with a polished aluminum finish. The integrated barrel reservoir is distinctive, and the brakes finally receive a split clamp.

The new 2011 XTR Trail brake lever, complete with Servo-Wave action and split clamp.
Following the Rider Tuned strategy, there are now two brake levers to choose from: Race and Trail. The larger Trail lever gets Shimano's Servo-Wave lever mechanism, which provides greater power and reduced fatigue as you squeeze the brake lever. Trail levers weigh the same as the previous generation XTR lever but get a 25% increase in power. They also feature a reach adjust dial and Free Stroke lever feel adjust. Blades on the Trail levers are 14mm wide, and are dimpled for positive contact. Weight is an estimated 247g for the front brake and 261g for the rear.

One of the prototype XTR levers, showing the Servo-Wave lever movement. The pivot point of the lever moves to the inside along the black path that looks a bit like a thumb, rather than in a straight line.
The Race lever is a stripped-down version that is built with weight-savings in mind. As a result, it doesn't get Servo-Wave or the Free Stroke adjustment. Functionally, it works the same and it does lose 40g over the last-gen XTR hydraulic disc brake lever and gain 10% in power. Lever blades are 13mm wide. Estimated weight for the Race lever is 215g for the front and 229g for the rear.

The last-gen XTR lever and caliper, for comparison. This style will still be available in XT and SLX versions.
The one-piece calipers on the new XTR get some refinements. They use an aluminum banjo for universal fitting, and one-way bleeding to simplify and speed up bleeds. Something else new is over-sized full ceramic piston rather than a steel or alloy piston. The ceramic piston is light weight, rigid and insulates the system from heat. The calipers have the same matching polished finish as the levers. 

A close-up of the new caliper and one-way bleed nipple, along with the new Radiator brake pad. The cooling fins and back plate for the pad are one piece of aluminum.

There were several examples of Shimano's commitment to system integration and the pursuit of excellent in the XTR group, and rotors and pads are one area where that is quite apparent. 2011 marks the introduction of Shimano's new Ice Technologies, which are designed to minimize the affect of heat on braking systems.
In order to reduce the build-up of heat and give riders longer pad life, less noise and reduced fade, Shimano has built a new rotor that uses a layer of aluminum sandwiched between two layers of stainless steel. Surface temperatures for the new Ice Technologies rotors are claimed to be more than 100° C cooler than a standard steel rotor: closer to 300° C than 400° C. The aluminum core also reduces weight by 20g. Ice Technologies rotors as a whole are supposed to reduce fade by 65%, reduce heat noise and increase pad life by 100% over a standard steel rotor. 

A cut-away of the new Ice Technologies rotor, showing the lighter aluminum core and darker stainless steel outer layers.
The Ice Technologies rotors use Shimano's oversized aluminum spider design for light weight and rigidity, and CenterLock mounting from the last-gen XTR. They're available in 140mm, 160mm, 180mm and 203mm sizes. Weight for the 160mm rotor is approx. 126g. At this point, the Ice Technology isn't available in the six-bolt flavor but it may be in the future.

A 180mm Ice Technologies rotor with a five-arm spider and the new XTR caliper, mounted on a Fox Float 32 fork.
The other part of the Ice Technologies concept is an all-new Radiator brake pad with aluminum cooling fins. The Radiator pad is an one-piece aluminum plate with fins on the outside and the disc pad mounted on the inside, which is supposed to reduce rotor temperature by 50° C. The Radiator pads come standard on the Trail brakes, and are available in either resin or sintered metallic pad compounds; there are also pads without fins, if you're really weight conscious. The fins add approx. 14g per wheel over pads without fins.
A couple of other items of note for the brakes: they use a high-strength hose that is supposedly comparable in strength to those used on Saint freeride brakes to ensure optimal power transfer. Rear post mount calipers also make an appearance in '11.

The rear post mount caliper and a 160mm rotor, mounted on a standard QR XTR rear hub.
Shifters
XTR shifters get a number of refinements for 2011, and incorporate what Shimano calls Vivid Index shifting. That means you get instant release (derailleurs upshift right away when the lever is pushed), multi-release (grab several gears at one time) and two-way release (upshift by pushing or pulling on the lever) action, all of which are good things.

The new rear shifter, complete with Vivid Feel dimples. For those of you who haven't used Shimano shifters in a while, the upshift lever can be pushed or pulled.
You also get Vivid Feel ergonomics on the levers, meaning they are dimpled for better contact in adverse conditions (the same type of dimples that are present on the brake levers). Another nice feature is the mode converter switch on the bottom of the front shifter, which allows you to match front shifting action with your 2 x 10 or 3 x 10 set-up. Simply switch it from 2x to 3x to increase the lever throw.
This doesn't work, however, if you want to run a double and bashguard set-up – you'll still have to use the triple setting and the limit screws on the front derailleur to keep from losing your chain.

A close-up of a front shifter, with the I-Spec clamp.
Further evidence of Rider Tuning comes with the two different clamping styles for the XTR shifters: the I-Spec clamp that attaches to the brake lever and a standard band clamp. Weight for the shifters is approx. 195g per pair for the I-Spec version and 207g per pair for the standard clamp.

The last-gen XTR shifter, for comparison. It's different on the inside, as well as the outside.
Cranks and chainrings
The most visually striking part of the XTR group has always been the crankset. They're elegant and highly industrial in appearance, with matte black and grey finishes. That doesn't change for 2011, and neither does the fact that they use the Hollowtech II forging technology, but they do get a fairly significant enhancement as part of the new Dyna-Sys drivetrain system. New for 2011, they also come in the increasingly popular 2 x 10 flavor. 

The new XTR triple crankset, with a 42T large ring. These are the new Trail pedals. More on them below.
The first crank, and the one most closely associated with the Trail line, is what Shimano calls its Close Step triple crankset, with a 42 / 32 / 24T chainring combination – Close Step being gearing combinations without any big jumps to help riders maintain momentum when changing from one ring to another. The maximum difference is only 10 teeth from the big to middle ring. Using a 24T granny also ensures less of a drop from the composite middle ring, making the shifting smoother.
Unlike the Dura-Ace big rings, the XTR big ring isn't hollow – Shimano felt that durability on mountain bike trails would suffer if it was hollow. Riders who want to run a double ring and bashguard set-up can remove the big ring and install a bashguard with a standard 104 BCD. 

The non-drive crank, which still relies on a double pinch bolt clamping system.
There are also three Close Step double cranksets. One is available in a 42/30T combo and the other is 40/28T. A 44T ring is also available aftermarket, if you're looking for a little more power. Both of those cranksets are designed to be run as doubles without a bashguard, and have narrow Q factors.
The other option is a 38/26T combo, with removable caps over the chainring bolts. That can be run as a double, or as a double and bashguard combo by removing the caps; this crankset has a standard Q factor and will only accept the 38T big ring.
Weight for the triple crankset is approx. 755g with the threaded bottom bracket, while the doubles are approx. 698g with the BB.
Front and rear derailleurs
Derailleurs are an integral part of any drivetrain, and they also got an update for 2011. There are now four 3 x 10 front derailleurs and five 2 x 10 derailleurs to choose from, in five different clamping styles. Each has a smaller cage than previous XTR front derailleurs, and improved tool access. Estimated weight for front derailleurs is 125g +/-, depending on clamping and pull style. 

A top-pull, bottom swing front derailleur – one of five different mounting options available.
The XTR rear derailleur received a more significant make-over for the new year, with the focus being on improved performance. Shimano set out to create a derailleur that was less susceptible to housing compression and cable stretch, less sensitive to the housing deflections and routing issues that you get with full suspension bikes and less sensitive to contamination (a definite bonus on the Wet Coast) – essentially, a rear derailleur that provided continuous power transfer no matter what was happening on the trail. 

The new XTR rear derailleur has a different mounting style and longer arm to ensure that it's not slapping
against your frame and to reduce chain noise.
Shimano figured the best way to accomplish those objectives was to increase the length of the arm at the rear of the derailleur, which in turn increases the mechanical advantage of the shifter over the derailleur spring. This reduced the tension on the derailleur cable between the end of the housing (where it enters the arm) and the clamping screw. The result, according to Shimano, is a more linear shifting effort, reduced sensitivity to trail vibration and reduced chain noise.
The new Shadow XTR rear derailleur uses a compact cage that is composite on the outside and alloy on the inside and sealed bearing pulleys. It works with both 3 x 10 and 2 x 10 systems, and is available in medium and long cage lengths; weight is approx. 175g.
Cassette
The new XTR cassette got a major revamp in order to work with the new Dyna-Sys 10-speed chain. Tooth profile on the cassette has been optimized for the Shadow and HG-X chains, and a 10th cog has been added. You can still get the standard 11-34T range, but there's also an 11-36T option.

New XTR cassettes combine titanium and steel cogs. You also get a good look at the cable entry point in this shot.
Rather than dropping one of the existing cog sizes to make room for a 10th gear, however, Shimano slotted it into the middle. Gear combinations for the cassettes are now: 11-13-15-17-19-21-24-28-32-36 and 11-13-15-17-19-21-23-26-30-34. The five largest cogs are made of titanium in order to keep weight down, while the five smallest are steel. Estimated weight for the cassette is 255g.
Chain
Although the chain often gets overlooked on mountain bikes due to an inherent lack of sexiness, Shimano says that its new 10-speed mountain bike-specific chain is key to the whole new XTR group and Dyna-Sys drivetrain system. The change from five-speed all the way through nine-speed drivetrains was a fairly simple concept that basically involved making things thinner, but jumping from nine-speed to 10 speeds required that the chain corresponding drivetrain parts be re-engineered – hence Dyna-Sys.
The new HG-X chain was heavily influenced by the Dura-Ace 10-speed road chain, but is specifically designed for the higher torque loads of mountain biking and has a number of unique characteristics. Most importantly, the chain is directional, meaning it is engineered to run one way and one way only (with the XTR stamp facing out). Each of the places is specially shaped, with the outside plates optimized for front shifting and the inside plates for rear shifting. Plates are also designed to maximize mud shedding. Unlike road chains, the plates are solid to resist stretching and twisting. The chain uses hollow pins to reduce weight. It's optimized for use with the Shadow 10-speed rear derailleur, and can be used with either 3 x 10 or 2 x10 cranksets.
Shimano says the new 10-speed chains are as strong as 9-speed chains in terms of breakability and wear / stretch, and actually shed mud better.
Pedals
The third real acknowledgement of the split between Race and Trail riding (after the brake levers and 2 x 10 / 3 x 10 cranks) is evident in the new XTR pedals. The smaller Race pedals are clearly designed with weight in mind, while the Trail pedals combine the light weight of the Race pedal with a larger platform.
Both pedals have a significantly larger surface area than last-gen XTR pedals, providing a larger contact point for shoes and adding stability: the platform area for the new Race pedals is 274% larger than previous XTR and a whopping 865% bigger for the Trail pedals. 

The new XTR Race pedals are built for speed, but are surprisingly comfortable.
Both pedals use a very similar central core, which has been designed further improve mud shedding abilities. The Race pedal uses offset bindings and an ovalized pedal spindle to maximize mud flow. Weight for the Race pedals is 310g.

The new XTR Trail pedal, with gobs more platform space for your feet.
The Trail pedals have a larger, integrated alloy platform. Bindings on the Trail pedals aren't offset, because Shimano felt that trail riders would benefit from having their cleats centered over the axle rather than moved forward like they are on the Race pedals. Weight for the Trail pedals is 398g. 

Old XTR pedals didn't offer much surface area for riders' feet.
Wheels and hubs
As with all other elements of the new XTR, there are Race and Trail wheel options; both come complete with XTR hubs and tubeless-ready scandium rims. The Trail wheels are 21mm wide versus 19mm for the Race wheels, and use 14g butted spokes. Both wheelsets use angular contact bearings, and come with XTR hubs that accept CenterLock rotors. XTR hubs are also available separately if you want to match them with your own rim choice. 

The new XTR tubeless wheel, shod with WTB Mutano tires. 15mm hubs are the only option on the front.
The Trail wheels come with a 15mm front hub (Race are available in 15mm and standard 9mm QR), and either 135mm or 142mm rear ends. Shimano moved away from a 20mm XTR front hub because they felt that riders looking for the type of performance offered by the XTR wheels would be running a lightweight 15mm fork. Unfortunately, riders will have to choose one type of rear wheel and stick with it, as it isn't possible to convert the 135mm hubs to 142 spacing. 
If you go with the 142 option, you get Shimano's new E-type rear end. Shimano used Syntace's specifications to build its own 12mm thru axle rear end, citing the same reasons that most other companies do for this type of design: consistent cassette and rotor position, consistent clamping force, consistent lever position and ease of installation. The Shimano system uses a quick release skewer on the non-drive side and comes with a nut for the drive side.
Weight for the XTR Trail wheels is 1,670g for the set with the 135 rear and 1,700g for the 142mm version. The Race wheels come in at 1,480g.
Thoughts & ride impressions
This was my first time on a full XTR group, so I was really interested to see how it all worked together – as well as how the individual parts functioned. We had two days of riding in Northern California to try out the new XTR: one day of all-mountain riding, which featured fast fire road descending, slow fire road climbing and high-speed singletrack, and a second day of XC riding with technical singletrack and fast, technical downhill trails. The trails proved to be a great testing ground for the new group.

The air was thin and the trails were rocky – perfect conditions for going fast and putting '11 XTR through its paces.
Brakes
My bike was set up with the new XTR Trail brakes, with a 180mm rotor on the front and a 160mm rotor on the back. Pad contact for the front and rear brakes felt different, so I tried to even things out with the Free Stroke adjustment but it didn't have much affect on this. Adjusting the reach dials did, however, help even out the feeling at the lever. The levers themselves look a little short at first, but are comfortable and worked well for one finger braking.
Once things got going, the brakes proved to be capable but a little underwhelming on the descents, even in the dry conditions. They might be fine for smaller riders, but at 210 lbs. plus gear, I need something with a little more juice. I would likely run 180mm front and rear rotors, given the choice.
Pads were changed for the second day of riding, and the sintered pads had noticeably more power than the resin versions. These would be the pads of choice for wet-weather riding, or for larger riders.
Shifters and derailleurs
You'd expect very high quality shifting from XTR changers, and that was what I got. Front derailleur shifts were quick and clean, and everything felt very positive. I was especially impressed with shifts from the 32T middle ring to the 24T granny – they were dead smooth, even under considerable load.
Rear shifts were very quick and, as promised, felt like they took equal force all the way across the cassette. I did find that the upshift lever (to go from a bigger cog to a smaller cog) was a little long for my liking. It functions as both a push or pull lever, and it was difficult for me to find an obvious spot to push on to shift into a higher gear.
Thankfully, these shifts didn't require a lot of force or precision, so it didn't matter where I put my thumb. I also wasn't a fan of the slack in the downshift lever when you're in the largest cog – it moves inward about 1.5cm when you're in the 36T cog. When it didn't bottom out right away, I kept expecting there to be one more gear available.
The new rear derailleur with the longer arm and revamped design was much quieter than previous Shimano derailleurs. Noise from the chain and derailleur were quite realistic given the trails we were riding.

Mark Weir (left) was the ride leader for my group on both days. Very fast, and an amusing guy as well.
Gearing
I'm a big fan of the 3 x 10 gearing on the new XTR. The 24T granny gear was actually a really good size, compared to the 22T granny I'm used to running, and it made for a smooth step down from the 32T middle ring. Having a big ring on my bike was a novel experience – I've run a double ring and bashguard set-up for so long that I've almost forgotten what it was like drive a really big gear on a mountain bike.
The 36T cog on the cassette was also a welcome addition. There have been many days when I've wished for an extra gear on long climbs, and here it is. I suspect that it will also make it possible for me to spend more time climbing in the middle ring.
Cranks and bottom brackets are one of those things that either work well without drawing attention to themselves or they're a complete pain in the ass because they flex or the parts crap out. The XTR cranks weren't flexy at all, but time will tell for BB durability.

Day two was lycra day for some members of the test crew, including Mark Weir (left) and Decline editor Mark Jordan (right). The fact that the two Marks matched was just a happy coincidence.
Pedals
I had a chance to try both the Race and Trail pedals, and I really liked both of them. One of my biggest complaints about older race-oriented Shimano pedals was that they released prematurely (insert your own joke here). It was un-nerving to be ripping down some singletrack or try to bunny hop and pop out of your pedals.
The new pedals have a much larger platform, and that likely prevents feet from rolling out of the bindings accidentally. Engagement was solid, and release was consistent. The Trail pedals were a nice mix of lighter weight and larger platform – something that comes in handy on technical trails where it can be harder to clip in. It also provides more support if you've got larger feet or are spending a lot of time standing on the pedals. Even the Race pedals felt good compared to previous versions, so you may be able to go that route and save 90g.
In closing…
So, my initial impressions: the new XTR Trail components work well together, there are some really nice features that all types of riders will appreciate, some component choices that will need to be made with regional preferences or riding styles in mind and some things may take some getting used to.
And then there's the issue of durability. Two rides doesn't tell you much about how things last over the long haul. In order to figure that out, I'm going to be riding the XTR for the next few months and then writing a full review. Stay tuned for that.

The scenery on day two was pretty spectacular, but the trail was quite technical at times. You had to remind yourself to look up and enjoy the view every once in a while.
Finally, two outstanding issues: pricing and trickle-down. Shimano is still working on pricing for the new XTR group, but the word is that it won't be any more expensive than current XTR. In other words, it will still be a premium product, but you won't be paying through the nose for the new technology. Pricing should be available around Interbike time – late September or early October.
With regard to trickle-down of the new XTR technology to other mountain bike groups, the XT and SLX groups will have the 10-speed Dyna-Sys drivetrain treatment and the advancements that come along with that so that part of the question is answered. Will they get the new-design brake levers / calipers, shifters and pedals? A source at Shimano wouldn't confirm or deny that, which to me says that engineers in Japan are already hard at work…
So, what do you think? Did Shimano nail it with the new XTR? Want it so bad you're willing to pull out your gold fillings? Or are you going to stick with 9-speed for now? Head on over to the boards and do your thing.