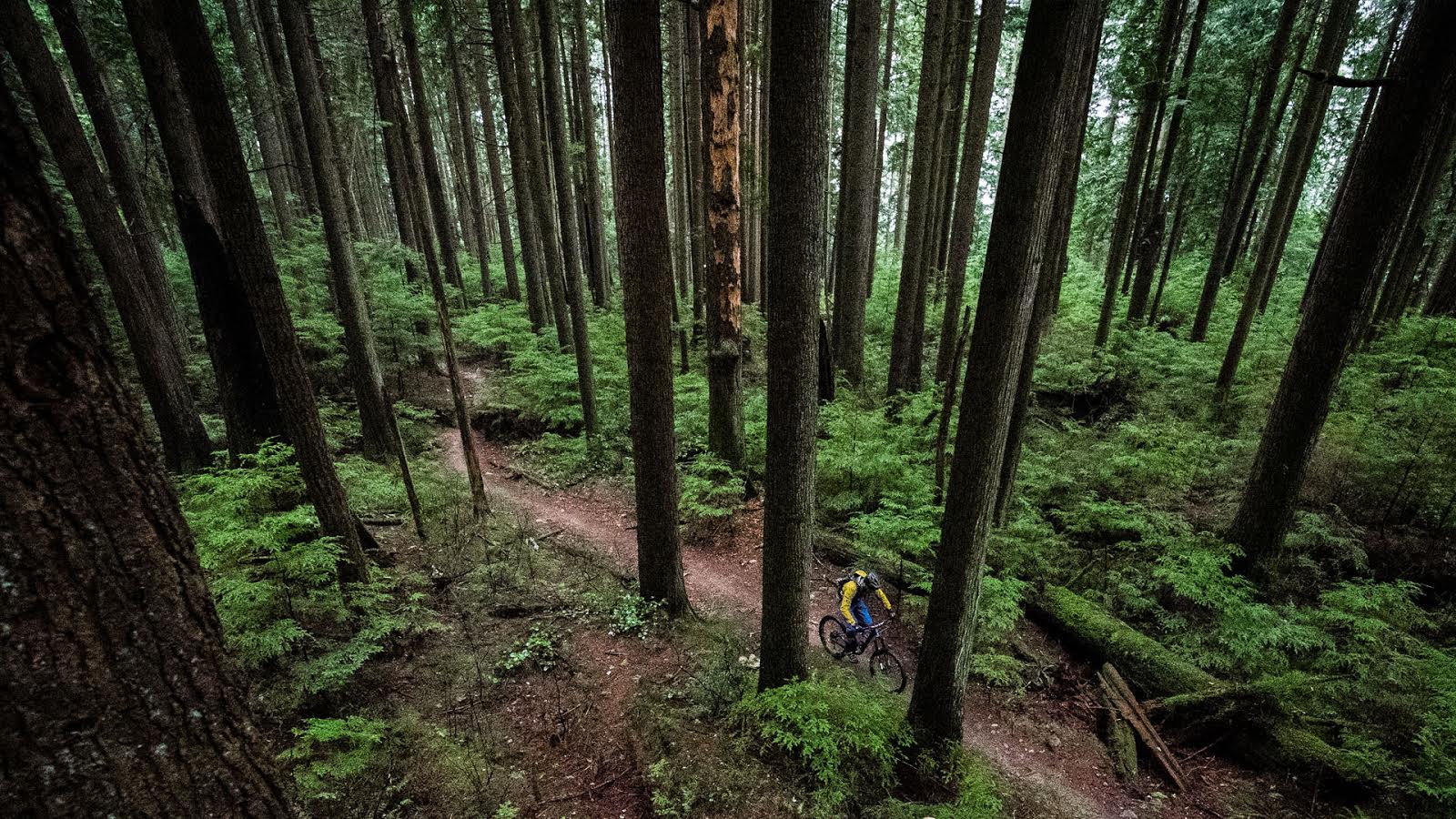 Paul and Ian Head to Head
The competition for the second 2010 AIRprentice spot on team nsmb is heating up.  I received a blog each from Ian Morrison and Paul Stevens today.  I decided I'd put them in one article in the order they were received.  It's becoming obvious that we'd love to grab both of these lads for the team, but alas we only have one remaining spot.  We haven't finalized the announcement date or location yet. Seeing as Crankworx is on the horizon that would be an ideal spot for one of these two Whistler riders to hear that they are joining the team – and riding a SRAM/Rock Shox/Avid/Truvativ/WTB/Maxxis/DT Swiss equipped Specialized Demo.
Each rider gets bonus points for working with fantastic talent behind the lenses.  Paul's work with Taylor Loughran is stellar – and Ian's camera time with Mike Goldstein, nsmb rider Mason Mashon and nsmb alum Dylan Dunkerton is equally impressive.
And now I'll let the boys speak for themselves – mostly unedited. 
Cam McRae
Here's Paul's second blog:
---
July 11th saw Spain take the win in the climax of the football World Cup (or soccer, as I will refer to it for my North American audience). This was the first time I have experienced the soccer World Cup from this side of the Atlantic. Originating from a country where soccer is more important to most people than the very air they breathe, I was a little surprised to see the World Cup come and go with about as much presence as the suspension stem, biopace chainrings, or indeed, the Stanley Cup if you are in England.
Don't get me wrong, as anybody who was with me September 6th last year will tell you, watching Peaty take the world champs will always mean more to me than any soccer match ever could, but watching the soccer World Cup got me thinking…
Imagine you are the Sam Hill of soccer. Granted, you get to travel all over the world, probably have more money than God, and have women moist from just watching your latest cologne advert. But wherever your sport takes you in the world, you are still on a rectangle of manicured grass, kicking around a glorified pig's bladder. Now imagine you are Joe soccer fan, soccer is your life, you are so fanatical about soccer, and a team that you are neither part of, nor have any influence over, that you are willing to engage in a gang war with the fans of the opposing side. Joe soccer fan's fanaticism may also take him around the globe, but for the most part, the best places that soccer will take him are to the sidelines of said rectangular manicured grass, or to a couch, screaming and throwing empty beer cans at a referee on the TV who made the "wrong" decision.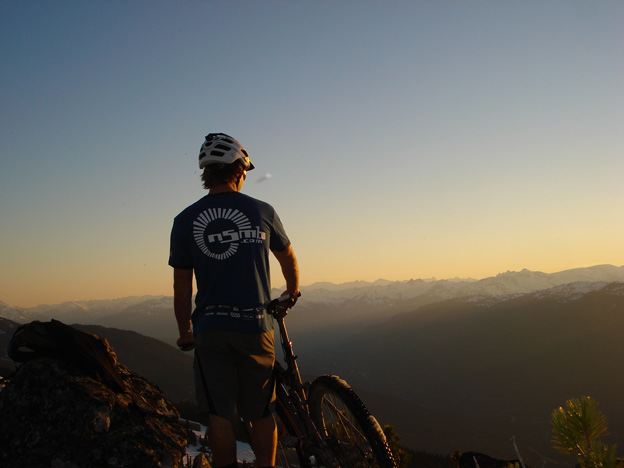 You don't get this view from the side of a soccer pitch
Now think about someone who is just as fanatical about mountain biking. As a spectator, you could be watching the world's fastest on any number of the stunning race tracks around the world, and turn around to look over endless miles of a ridiculously picturesque mountain range, or the mountain you are standing on dropping right into the ocean. And even better than that, as a passionate mountain biker -whatever level you are at- you can, and most likely will, go exploring yourself, and ride trails that may take you to places that will blow your mind even more than what you have just watched your heroes ride.
   Green, yes. Grassy and flat, no. Scoping lines in Squamish. Taylor Loughran photo
This train of thought has brought me to dedicate this week's blog to my small bike. The bike that has taken me to so many rad places I have lost count, to some of the most epic views I have ever experienced, and given me some of the best times on the way down! I love it that I have a bike that I can race a Phat Wednesday on, and still hang with the big boys, and then pedal the same bike the very next day in a Toonie race, passing spandex clad XC racers through Whistler's network of valley singletrack. Me and my small bike have a strong relationship. Yeah, we go for romantic long rides in the countryside, taking in the view, but she's not scared to get down and dirty on the weekend. I love this bike.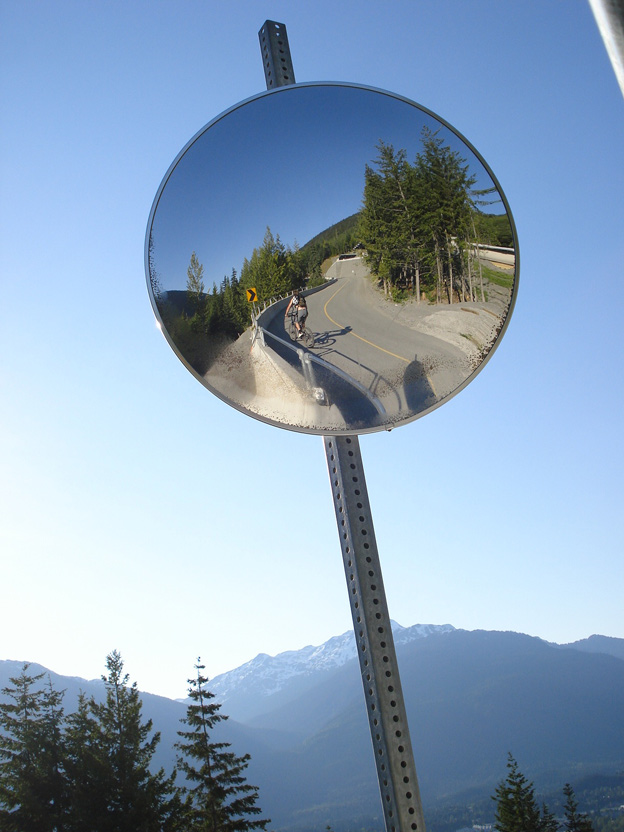 solo XC rides; a good time for a bit of reflection. self portrait, Blackcomb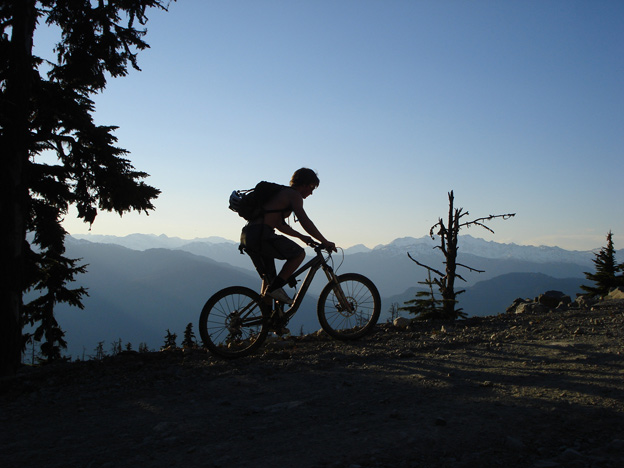 I love summer. Sunset climb, Blackcomb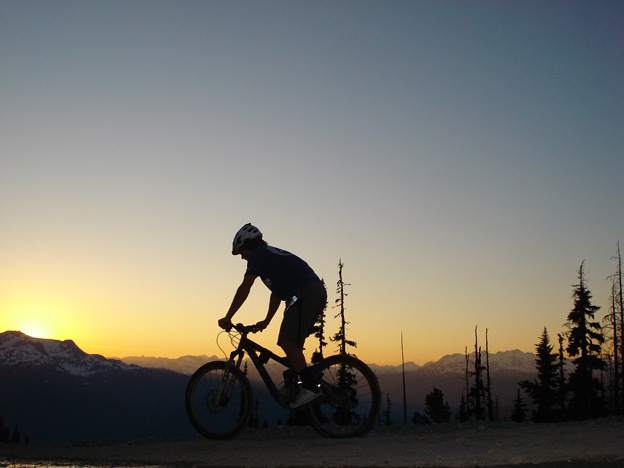 Cruising down to end a sweet evening of quality time with the little bike


---
And now Ian Morrison has tossed his hat in. Don't miss the video at the bottom.  Here's his first kick at the can:
---
So its been a few weeks since Airprentice, but time has flown by with lots of riding mixed in with a few days of work here and there also I can't forget to mention a very entertaining NSMB update from Paul Stevens filled with some good laps and a pretty cool river gap. This past week i went shooting with Dylan Dunkerton and photographer Mason Mashon here's a couple banger shots from our quick nights work.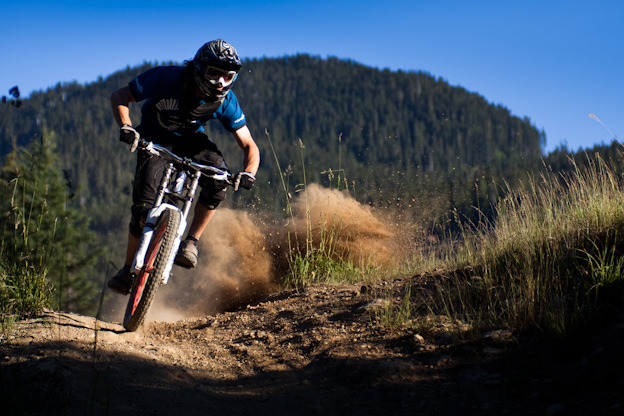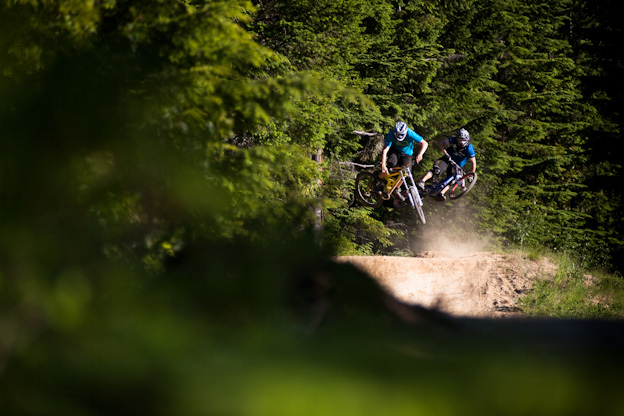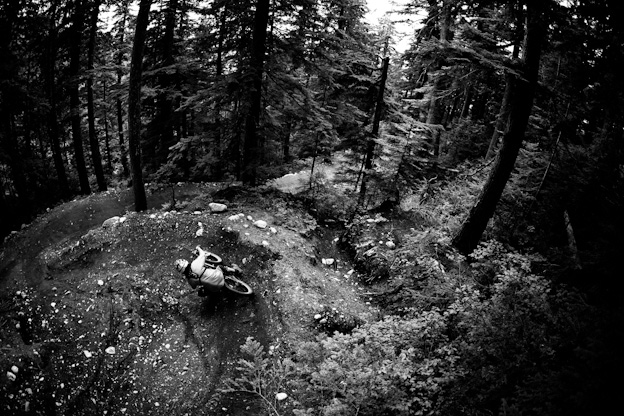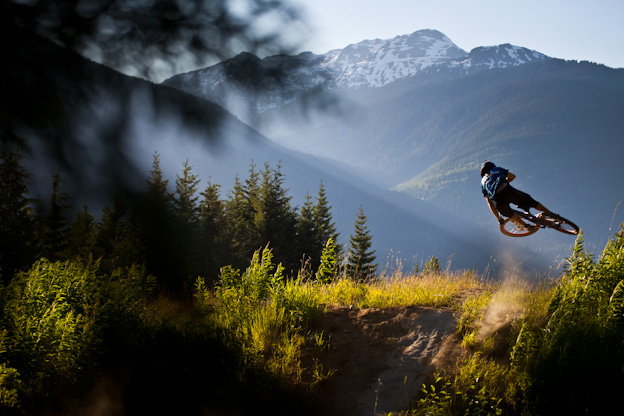 Before I left for Airprentice at Silverstar i made this video with my friends Mike Goldstein and Tyler Alison. a 13 hour day and a bit of editing time later this video was produced hope you enjoy. 
More updates will be coming soon hopefully more biking footage and some more rad photos to checkout.
have a good one everybody
---
This is getting interesting and very entertaining.  Does anything above sway your opinion?  Spew some wisdom here…