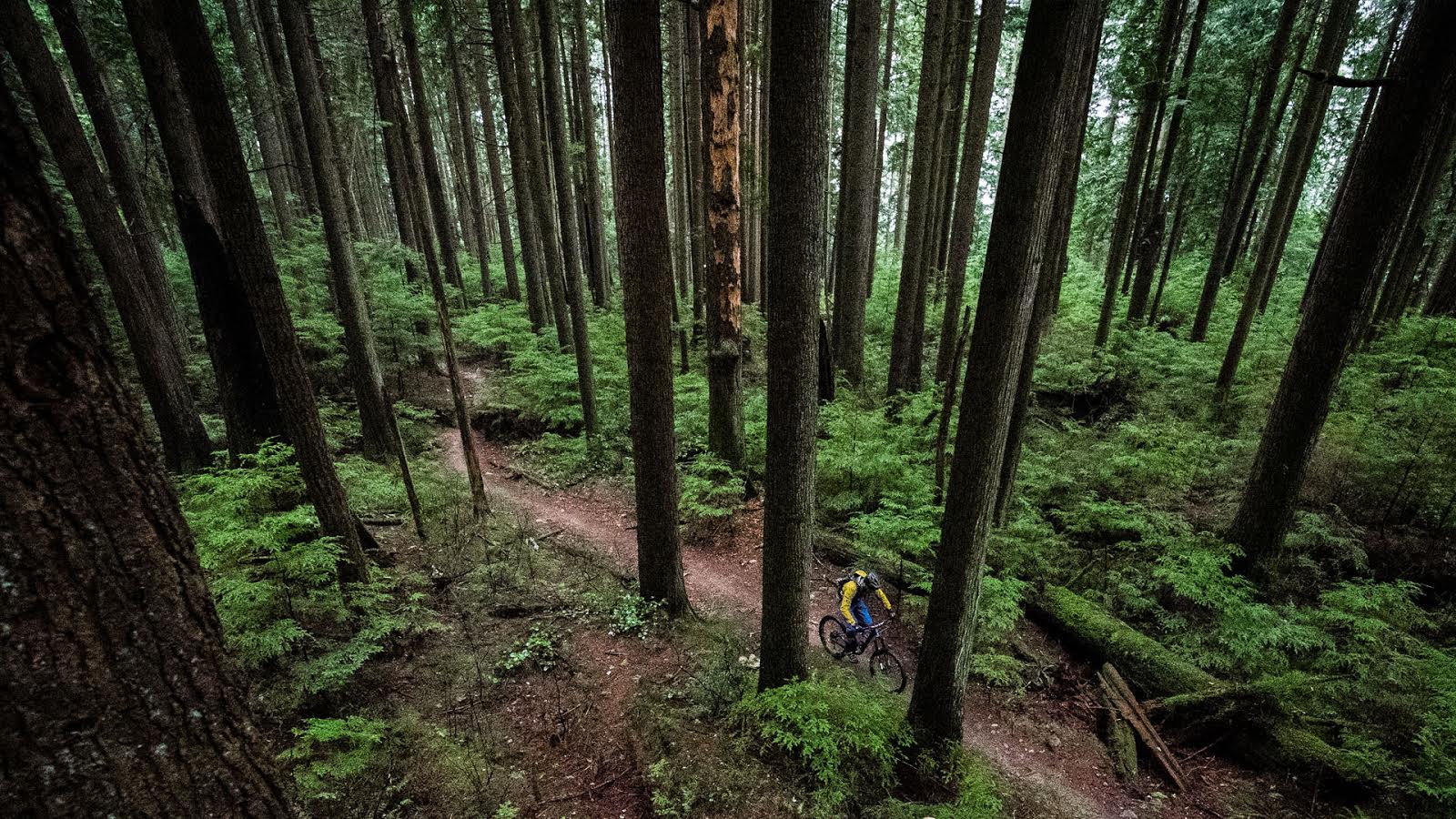 AIRprentice Slide Show Part I
AirPrentice is a good measuring stick for our sport. Riders submit photos and videos, each veying for a spot on the NSMB Team – and that sample gives us an idea of what riders are up to. In years past the roster's been overwhelmed by dirt jumpers and park riders. And that wasn't a bad thing.
Change seems to be afoot in 2010. This year there were no skinny jeans – aside from current team rider Justin Wyper. Okay Matt Montandon's pants were pretty tight, but most of the riders fell into the Big Mountain category – along with one single-brake hardtail rider.
While the AirPrenti were up to the challenge set forth by Silver Star's Oakley Vault, the 2010 riders  seemed more interested in riding trails and going large.  One of the best things about AIRprentice is the unexpected hijinx that pop up – and this year held the most surprises yet.
Here's the first part of our photographic look at this year's comp.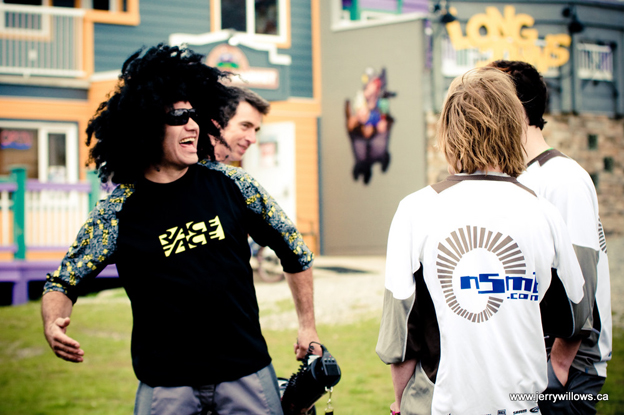 You know the party has started when Tippie arrives.  It was as if the whole village gasped as he walked up the approach – in full Frorider regalia.  The bullhorn is always a nice touch. Photo ~ Jerry Willows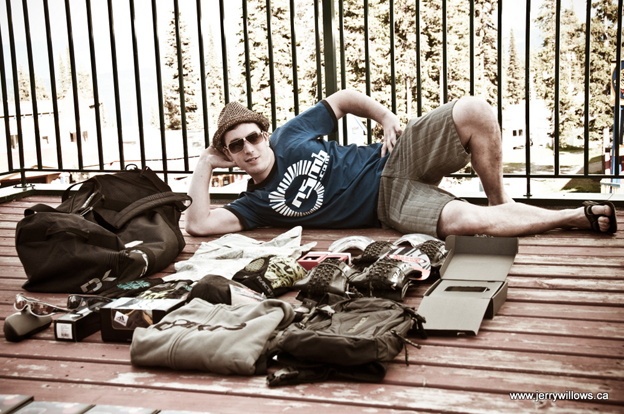 On top of bikes the 2010 AIRprentice prize package included bags, packs and soft goods from Dakine, Maxxis tires, Andrew Sherry, Adidas Eyewear, Race Face armour – and a sick Nokia N900 phone. Photo ~ Jerry Willows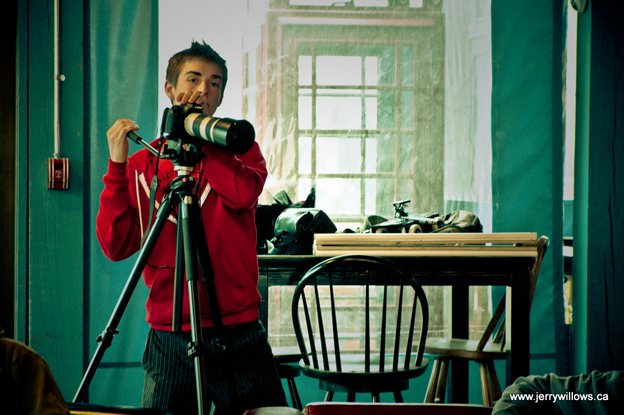 Matt Dennison (above) and Jason Lucas killed the filming and editing for this year's AIRprentice. If you missed it click here.  On our first night we were hosted at the Bulldog – one of the best places to eat and stay at Silver Star. They are affiliated with the original Bulldog in Amsterdam. The staff are great and the food and drink are top notch. Photo ~ Jerry Willows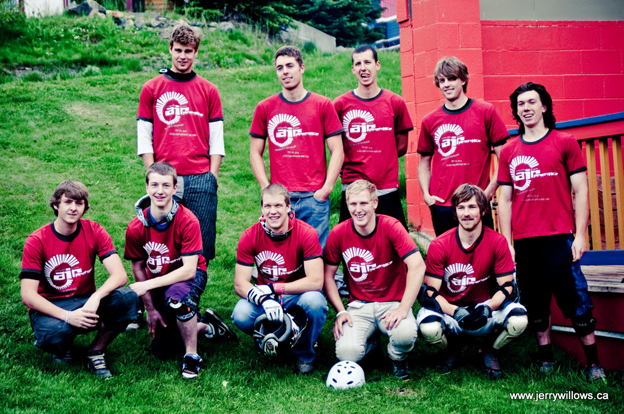 Next year we are going to put numbers on the front to help us sort the riders.  This was a great group of riders to be around and every last one killed it on the bike.  There weren't many skinny jeans in 2010 (only the guy we chose actually) and a few riders even wore *gasp* shorts.  We had our first pyjama rider as well. Photo ~ Jerry Willows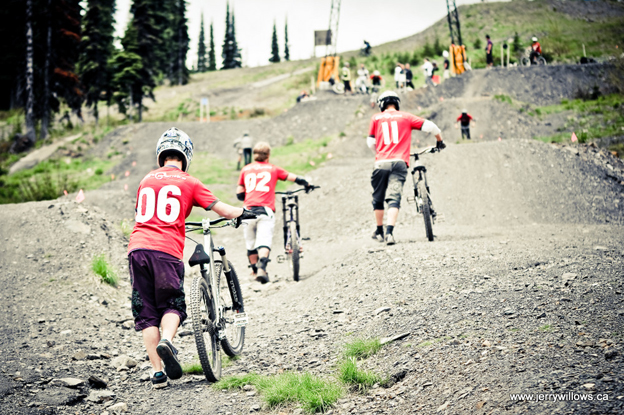 The Oakley Vault is a good place to see the riders all in one place – and to check out how they deal with a group shoot.  I think these guys would have liked a T Bar to get them back to the top. Photo ~ Jerry Willows

  These step downs looked huge from our vantage point because the rider disappeared from view on landing.  Here Mark Matthews follows Matt Montandon with the helmet cam that never worked. Photo ~ Jerry Willows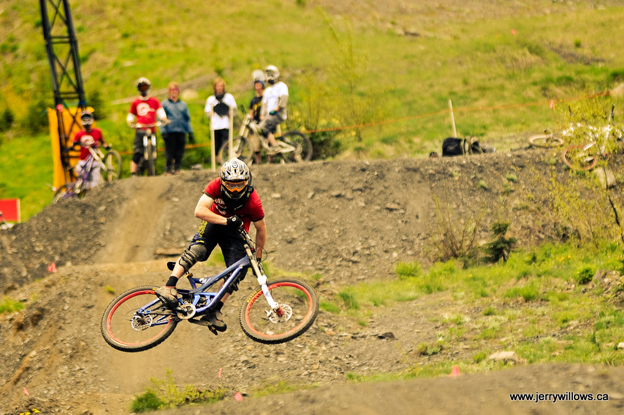 The big mountain types found ways to express themselves in the vault as well.  Ian Morrison with his signature scrub. Photo ~ Jerry Willows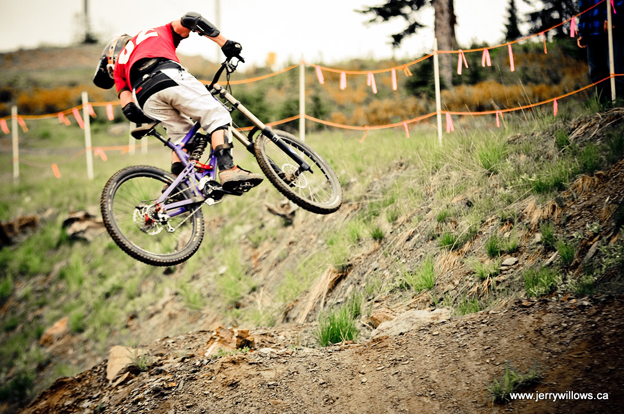 Paul Stevens followed that up with a rotation on a right hand hip. Photo ~ Jerry Willows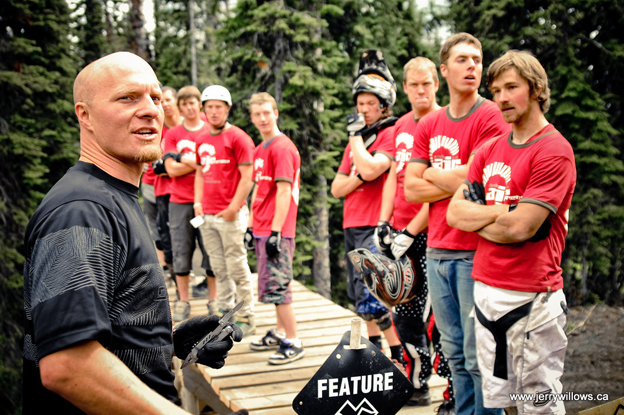 Cam Sorenson and the Silver Star trail crew rule.  Prostar, a line they built just for AIRprentice, was the highlight of day one.  It began with a berm entry to a step up with a dish landing.  After the dish there was a smooth step down that lead into a very large hip.  The hip was designed as a right hander, but 10 minutes of shovelling by the AIRprenti had it going both ways. Photo ~ Jerry Willows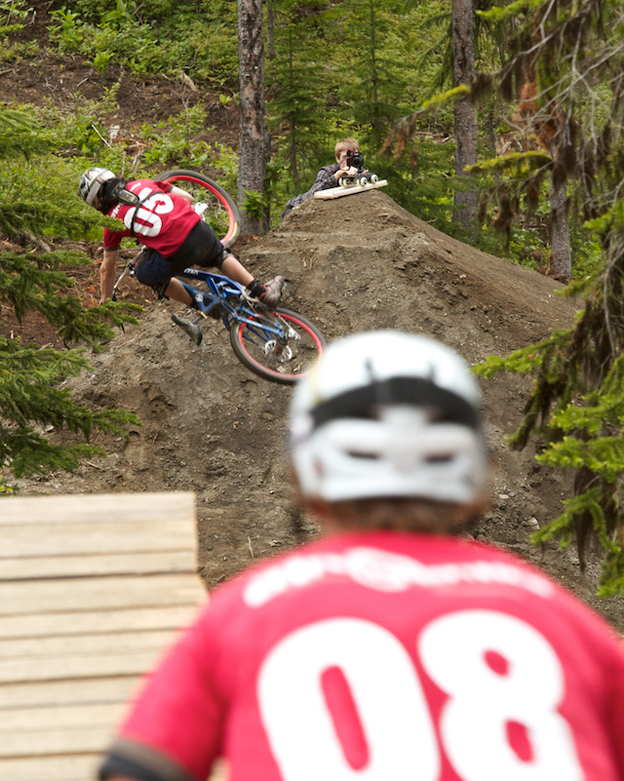 Matt Montandon follows Ian Morrison down ProStar.  The line should be open to the public now – but we'll get confirmation on that. Photo ~ Todd Hellinga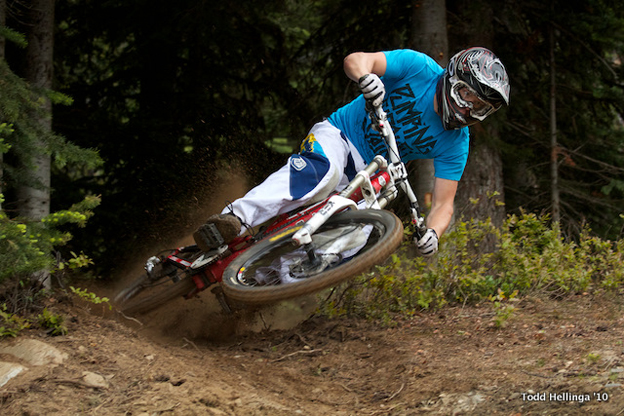 Scrubbing the forest clean, Tyler Gnitt pounces out of the trees. Kyle was our only pyjama clad rider, a first for AirPrentice. Photo ~ Todd Hellinga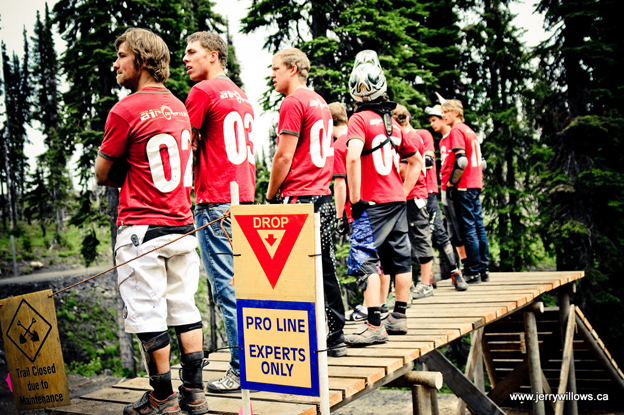 Stand and be counted. Silver Star stepped it up large with the creation of ProStar for the AirPrenti to "breakin" for 2010. Was it a success? Well just put it this way, when we told them it was time to move on, they all snaked the line to get a few more runs in. Photo ~ Jerry Willows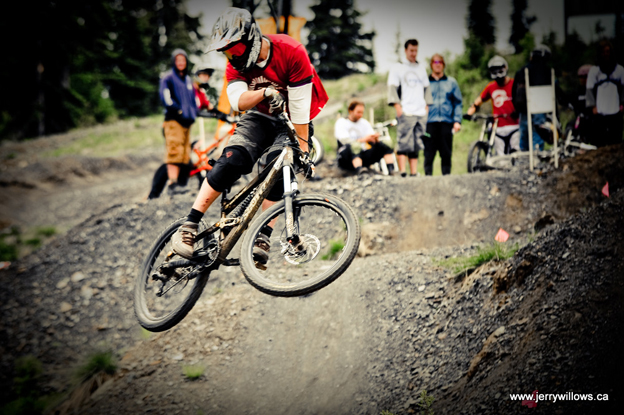 Florian Feise originally from Germany, now hailing from Kamloops was very impressive. The quiet type of guy who lets his riding speak for itself. Saturday found him whipping it in the Oakley Vault. Photo ~ Jerry Willows
  Mr Morrison, can we please see that whip again? Ian Morrison is a super talented consistent rider. Watching him ride was inspiring. Riding like this secured his presence in the top 5 at the end of Sunday.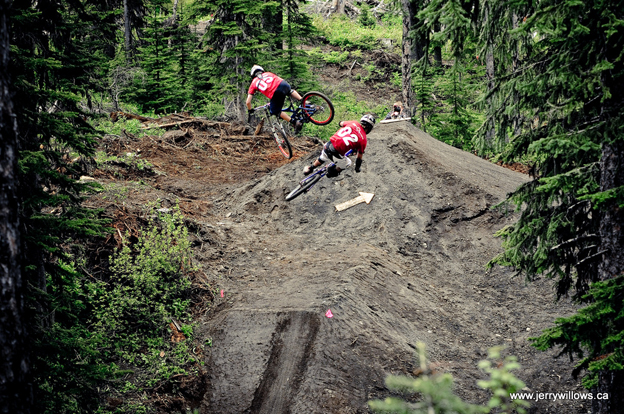 Here a whip, there a whip. Everywhere a whip whip!  Big Mountain riders take the limelight. Ian Morrison (left) and Paul Stevens (right) send it off the final stepup on ProStar. Originally the line only went right, but 10 minutes a few shovels and some elbow grease and the AirPrenti had the step up going both ways. Photo ~ Jerry Willows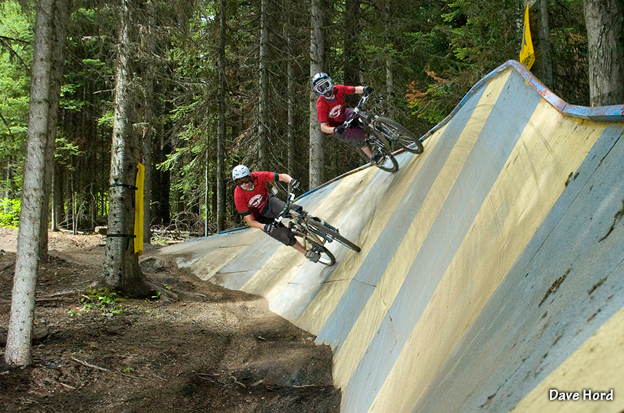 Skye Schillhammer (left) and Connor MacDougall prove that riding with friends is way more fun than riding alone. Even if it it means railing one of the best known features in Silver Star, the World Cup wall rides together.  Photo ~ Dave Hord
---
This was a banner year for photographers.  We had five talented lensmen pointing their cameras at the riders – and their results were splendid.  Comments here…