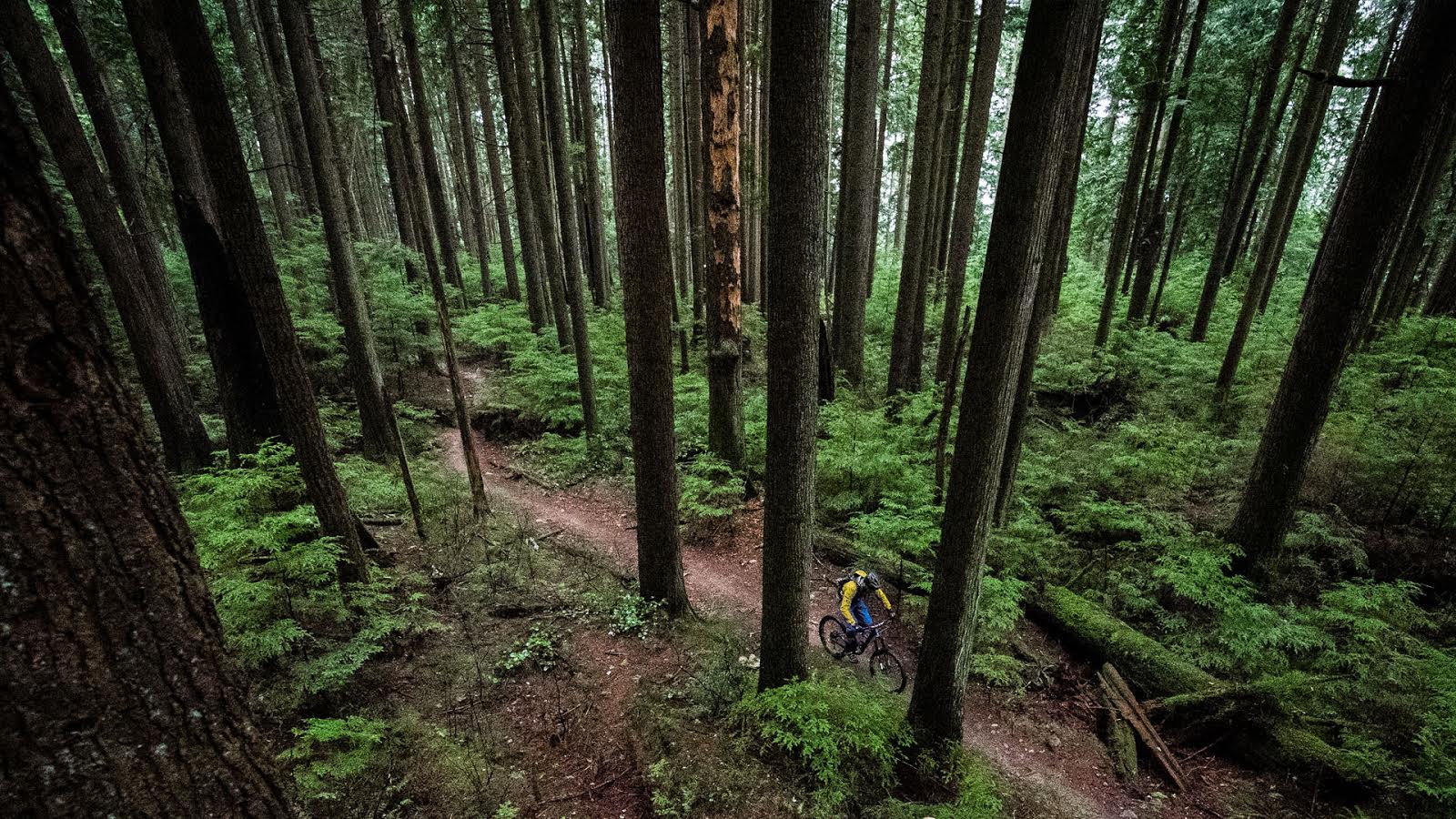 Teaser – Norco 2011 full suspension bikes
I'm at the Norco 2011 product launch in North Vancouver, checking out all of the new bikes for the coming model year. There's quite a lot to see here, and I'll be going into detail in a full article very soon, but for now here are a few highlights to keep you entertained. 
And because weight and manufacturer's suggested retail price are so important, I'm going to include them here rather than make you suffer for a few more days. Enjoy.
The Range
most significant new bike in the 2011 line-up
160mm all-mountain bike
uses a modified Horst Link suspension design called A.R.T. (Advanced Ride Technology), which incorporates the Syntace 142mm rear axle design
five sizes from XS to XL to choose from
all models except the Range 3 use the A.R.T. (the 3 uses a standard axle)
available in October 2010
Range SE – 26.6 lbs | US$6,950 / CAD$7,799
Range 1 – 29.1 lbs | US$4,580 / CAD$5,000
Range 2 – 30.1 lbs | US$3,365 / CAD$3,650
Range 3 – 34.4 lbs | US$2,415 / CAD$2,625

The 2011 Norco Range 1. 160mm of all-mountain goodness, ready to rip.

Team DH, A-Line & DH

long-travel bikes for downhill racing, bike park riding, aggressive freeriding and shuttling
all three bikes have the same design and geometry
8" and 9" travel settings
the A-Line uses a heavier tubing than the Team DH and DH
available in September 2010
Team DH – 38.4 lbs |US$4,785 / CAD$5,575
A-Line – 40.3 lbs | US$3,415 / CAD$3,925
DH – 39.1 lbs | US$2.785 / $3,175

The Team DH for '11. Big, black and red, badass. Now able to haul downhill in either 8″ or 9″ mode.

The Shore
7" freeride / bike park bike
only two models currently being shown
a new Team and Shore 1 model are being redesigned and will be launched in February 2011
same design and travel as 2010 models
Shore 2 & 3 available in October 2010
Shore 2 – 38.6 lbs | US$2,140 / CAD$2,475
Shore 3 – 39.5 lbs | US$1,625 / CAD$1,825

Next year's Shores are aimed at people who want to go bigger but don't have a deep wallet. 
The Vixa
women's-specific bike designed by Norco pro freerider Darcy Turenne
built for all-mountain, back country, enduro, freeride disciplines
160mm of travel
uses the A.R.T suspension design and 142mm rear axle
women-specific geometry and components
available in October 2010
Vixa – 33.5 lbs | US$2,835 / CAD$3,100

Girls need cool bikes, too. This one is built for girls who want to pedal up and rip down – but don't want to ride a tank designed for boys. 
The Shinobi

29er for all-mountain, technical singletrack, enduro racing
140mm of front travel, 120mm of rear travel
uses A.R.T. suspension design and 142mm rear axle
available in December 2010
Shinobi – 30.2 lbs | US$2,850 / CAD$3,175

The Shinobi is a 29″ bike that can be ridden almost anywhere, if today's ride down CBC and Ned's was any indication.

The requisite action shot… This time, it's Norco team rider Jay Hoots manualling some high-altitude wood on CBC.
So there you have it – a teaser of some of the 2011 full suspension bikes from Norco. Stay tuned for the full article, complete with specs, more info on A.R.T., what's happening with some old faves and ride impressions of the new bikes.
Think that these bikes are the cat's pajamas? Is it possible to improve on the classic FSR suspension design? Would you be caught dead riding a 29er? Rant, rave or pontificate over on the boards.