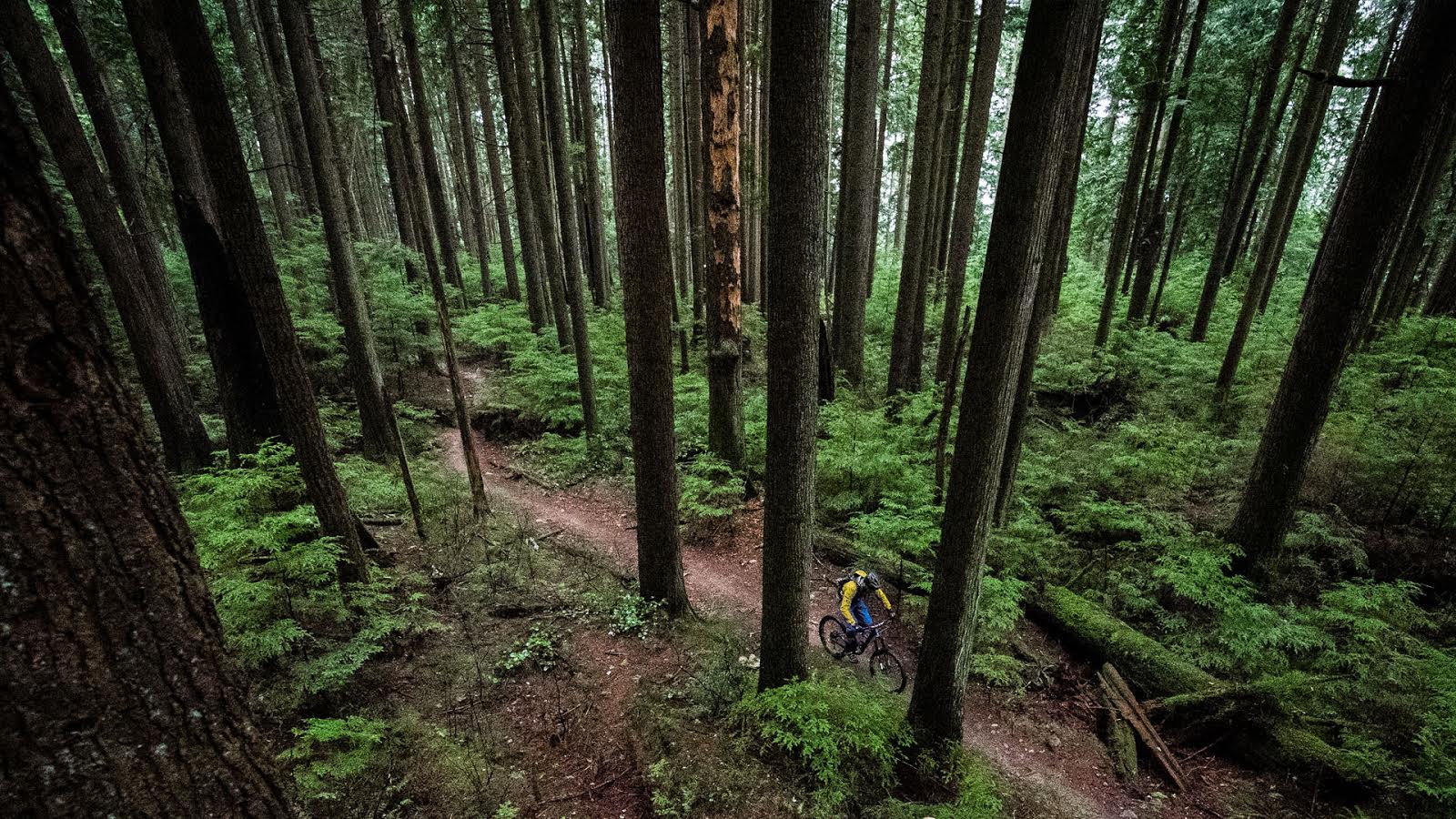 Whistler Report #9

I hope everyone took advantage of the great riding conditions of the spring and early summer. While the weather was lacking for those craving heat and sun, it made for all-time conditions in the bikepark. Sources on the ground tell me the park has officially entered blown out phase over the past couple of days. Don't get me wrong, the trail crew has done an amazing job so far this season, but when it gets hot and sunny, out come the holes!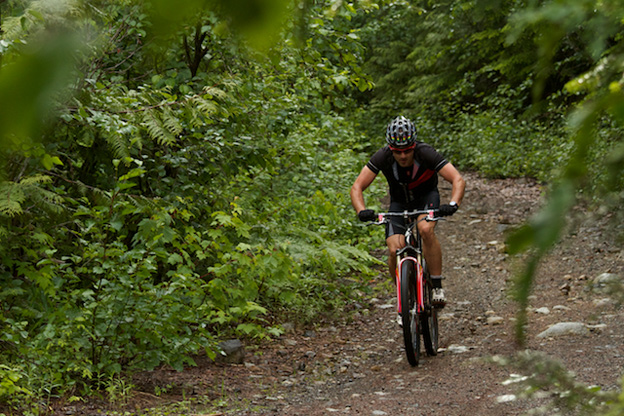 Fortunately for this year's competitors, last year's 4 Jacks winner Matt Ryan will be attending the Downieville Classic. He did however attend the Chromag sponsored Toonie Ride last week.
The heat should definitely help out higher on Garbanzo where snow and wetness is definitely lingering, from the looks of mud covered riders coming down anyway. Having been out of town the past couple of weekends I actually haven't had a chance to get up there and suss things out, which is semi-concerning since we have the 4 Queens downhill stage taking place on Friday evening. That stage will see us starting at the top and racing our way down to the village on pinner xc'ish bikes. I Rode a couple of upper mountain laps of the course tonight, and it's definitely going to be a challenge on the smaller bikes, but it's that kind of challenge that seperates the wheat from the chaff!
With a day to go before the start of the first stage (Thursday night), the weather is probably the biggest story. With the massive amounts of sun now forecast, Saturday and Sunday will be hot, long days in the saddle. I think everyone is looking forward to another great adventure with a big group of like-minded individuals. A huge thanks goes out to Tony Horn for all his hard work in organizing this event again – appreciate it my man! As an aside, Tony is also WORCA's Director of Race and oversees all of our twoonie rides over the course of the year. You're a huge asset to the club and community, Tony!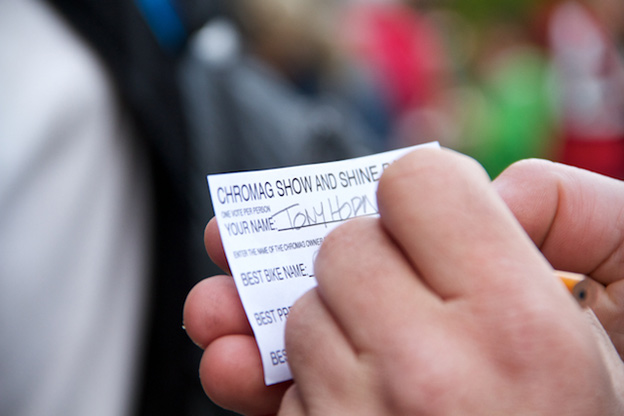 Tony Horn casts his vote for favourite rigs at the Chromag Show and Shine.
Speaking of Twoonie rides, last week saw the 5th annual Chromag Show and Shine twoonie taking place on Canada Day. A huge turnout of folks to celebrate Canada's birthday and enjoy a fun course set by Pete of North Shore Billet, awesome food from Deep Power Catering, and tasty Whistler Brewing beverages! This was also the point of the evening where proud Chromag Bikes owners were able to show off their rigs, and many a sweet rig we're shined up, and showed off! With jeers of a fix being in, Chromag's own Julian Hine, stinging from 3 years of 3rd place finishes, upped the ante with a massive display for his new Monk. He took the win in all the various categories, which frankly, I'm having a tough time remembering! Have a look at a full gallery of pics here.
  Caleb Jones has a couple of sweet looking rigs, that Stylus is particularly hot!
Bridge River Valley Trails
Was checking the Bike Co. website the other day too and noticed a posting by Pete about trails around Bralorne and Gun Lake. Everyone always talks about the Chilcotins, but I'd fully recommend checking out some of the stuff around Bralorne, maybe on those rainy days when a huge epic isn't in the cards, or for a day after a huge epic when you feel like something a bit shorter on the way back down the corridor towards Vancouver. The Bridge River Trail Society has been hard at work compiling a map of the area trails, so be sure to check them out. I rode the Carl Creek trail a few years back, and it was a lot of fun; a nice smooth Forest Service Road climb and then a fun cruisey descent leading back to a refreshing river.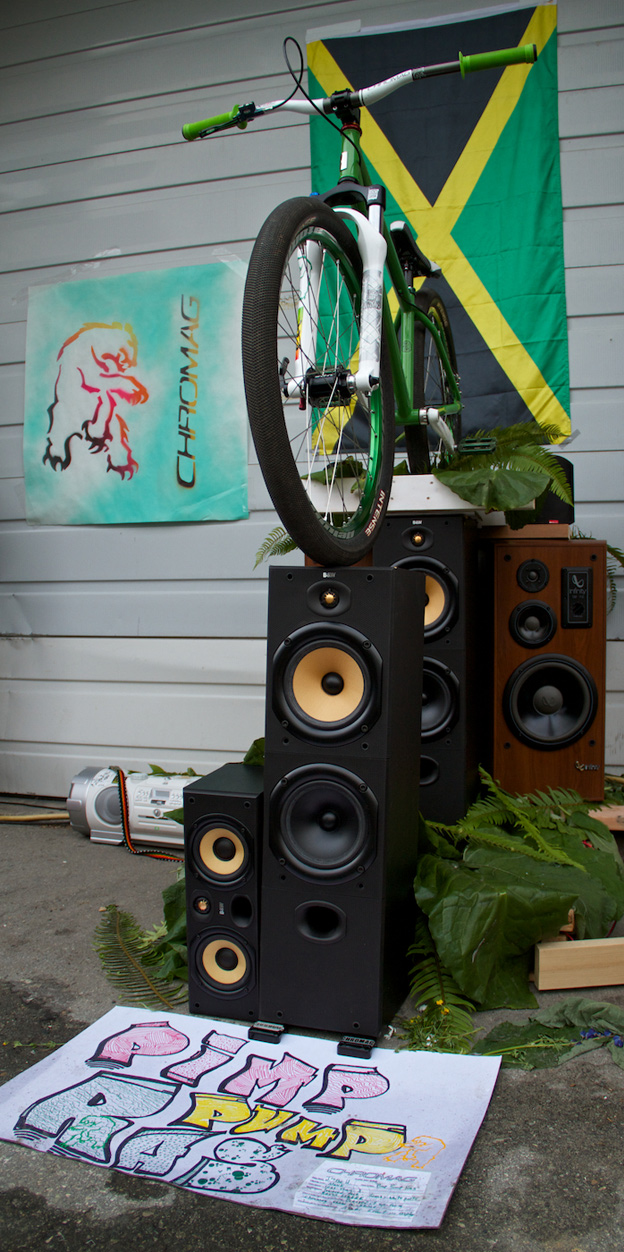 Julian Hine (Jules/J to tha U/Etc) has finished 3rd in the show and shine the past few years, this year he pulled out all the stops with his pimp new Monk.
Last week also saw the second Phat Wednesday of the year taking place, and it was another jam packed affair with 200 riders taking part The course was the always fun, and challenging to race fast; Upper Angry Pirate to Crabapple Turns to Samurai to Ho Chi Min. The full results can be found here, I'll just mention the winners. Ava Buchan was our Junior Female champ on the evening, and Sarah Leishman continued to assert her dominance winning by over 6 seconds in the Women's category. Nice work! Daniel Norton took the victory in the Junior Men's group, and master trail guru Andrew Gunn showed us old guys how to ride. In the Men's category it was US ripper Evan Turpan tearing apart the field, and putting 5 seconds into second place. Overall standings are also up after two races, so check it out and see where your friends are so you can give them grief, or props!
Tonight is the first PhaSt Wednesday race of the year, and it will see us ripping down Schleyer, Lower Whistler Downhill, and then exiting onto the last steep pitch on the ski run of Lower Rock City. Should be a fun one in the heat and dust. If I remember correctly last years version of this was equally dry, and I may or may not have had a couple of massive crashes on upper rock city in the trees. Here's hoping I can keep the rubber side down tonight!
   In the end Julian's display won him the honours of the show and shine, he took every category! Way to go Jules, now lets get that beast dirty!
After a weekend of checking out a couple other of BC's fine bikeparks, I must say that it was fun to see the diversity of both Sun Peaks and Silverstar. I'd throw out the challenge to all of BC's bikeparks to keep innovating and differentiating from each other. It's easy to copy, it's easy to sit back on one's laurels because you're been the best, but everyone should always be striving to become better, to keep pushing the sport into new directions, and to keep putting out a variety of trails. It's the variety and uniqueness that gets the world stoked on our riding here in this fine province, and we should never take that for granted, or assume we will always be the leaders. Keep being leaders BC Bikeparks!
Hopefully I survive the 4 Queens this weekend and am back to recall the tall tales next week. I can't wait to spend the next 4 days shredding with knobby-minded individuals!
---
Todd's been putting some serious amounts of dirt under his tires.  The man gets around!  Have  you been in the park this week?  Anything to report? Riding the 4 Queens?  Keep us up to speed
here…