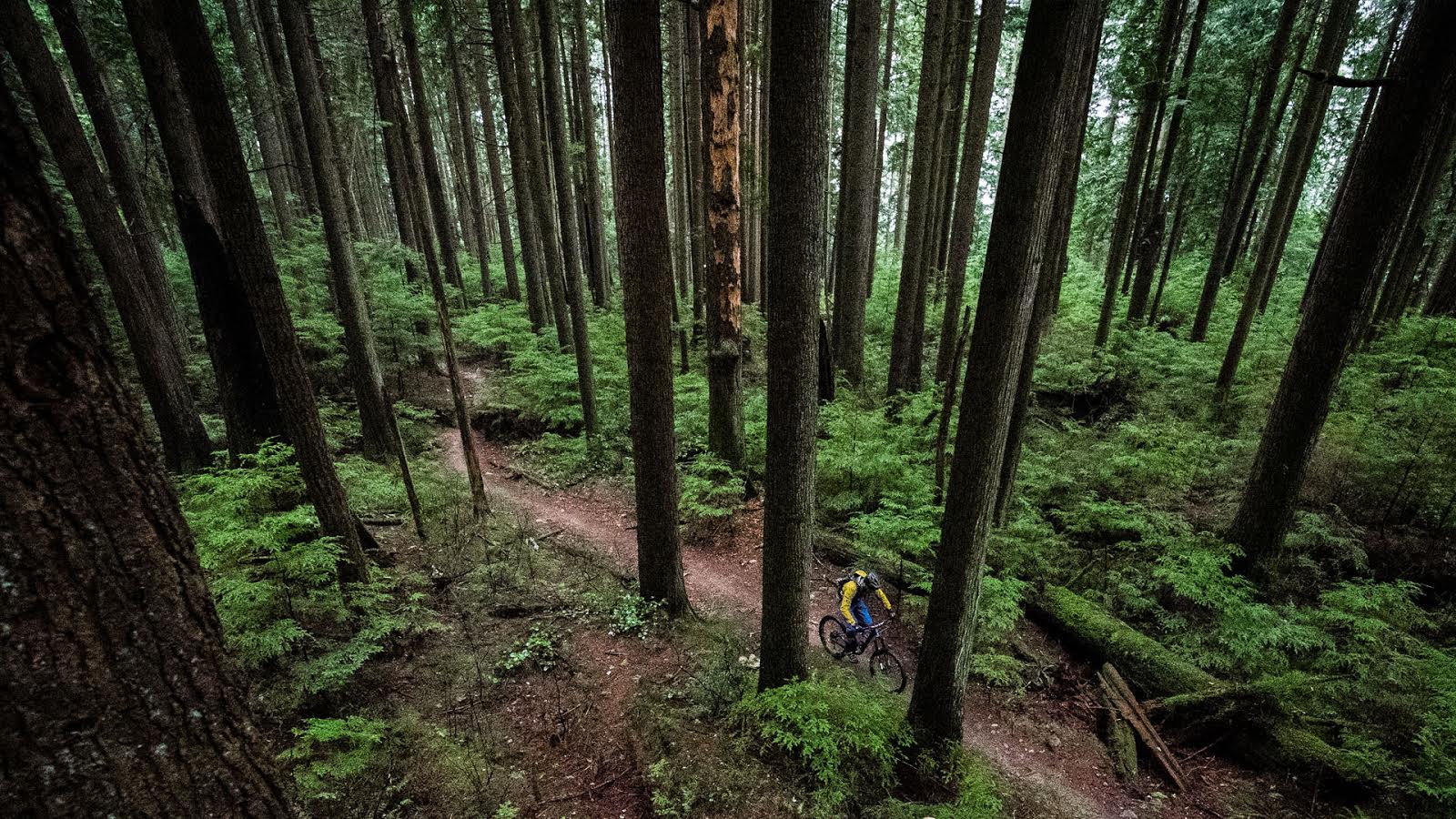 AIRprentice Crowned
Rather than have things scripted down to the minute we left things a little loose for AIRprentice this year.  With some room to maneuvre we often come up with some great ideas.  We got the riders out with photographers for a photo challenge that turned out amazing – and that was Trevor's 11th hour idea.  Trevor also started talking about naming two winners for AIRprentice this year.  We've had a spot to fill and on top of the vacant AIRprentice throne – and the talent pool was deep and wide this year.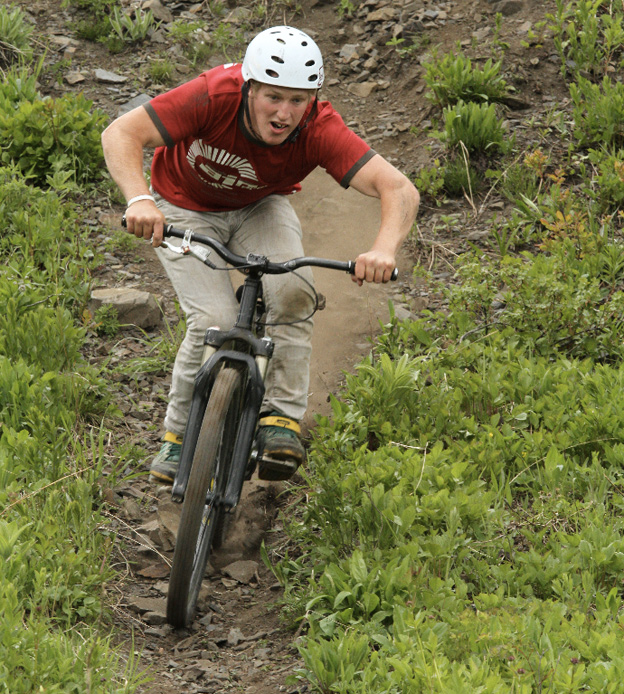 Matt Montandon was leading the charge in front of some very fast riders – on a single brake dirt jump hardtail.  And that wa just the beginning.  Photo ~ Todd Hellinga
When it came down to choosing the first rider we nailed it pretty easily – Matt Montandon was our man.  He was tearing up trails on a single brake hardtail with a stiff little fork and tossing huge tricks with abandon.  He even rode out of a huge 450 that had carnage written all over it.  Matt was friendly, encouraging to the other riders and really easy to be around – so we were all in agreement.  We're stoked to have him aboard and he was beaming when he hoisted the Specialized SX above his head.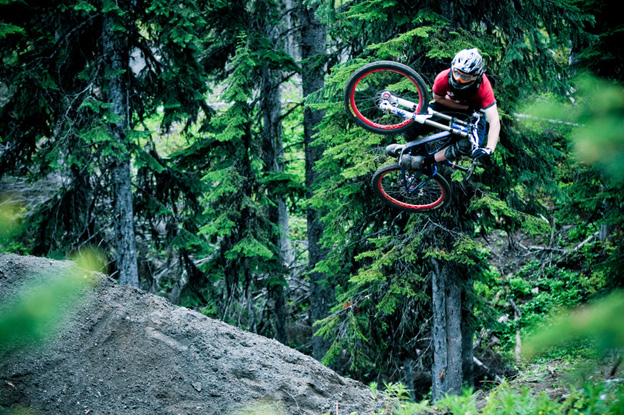 Ian Morrison lays it flat.  The world class trailbuilders at Silver Star built a section of trail – ProStar – just for AIRprentice.  The riders loved it so much we had to drag them away to have lunch. Photo ~ Jerry Willows.
For the second spot we came to an impasse.  We went back and forth for 45 minutes without making any progress when Trevor came up with another brainwave; choose two riders and give them a month to fight for the final spot.  We'll be asking them for blogs, videos, results and photographic exposure over the next four weeks.  We also may ask you for some input.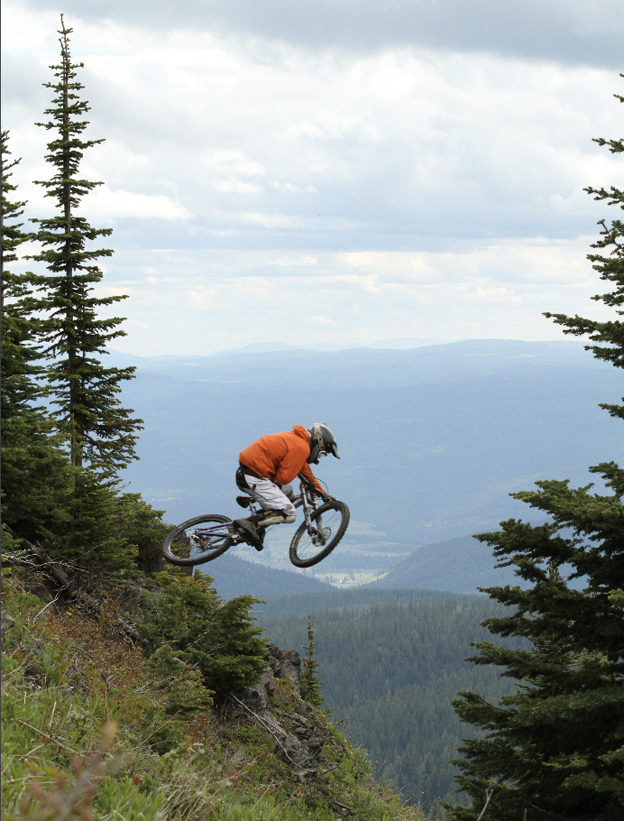 Paul Stevens scoped out this line on his own and then threw down for the lens of Todd Hellinga.
The two riders we are deadlocked on are Paul Stevens and Ian Morrison.  Both are big mountain slayers with high speed skills. When we ran our race today down Dag's Downhill we told the riders that it would be a two-run lowest total time affair.  Paul had the lowest total time but Ian had the fastest run of the day by about a second.  Both riders have some sick style in the air and each worked amazingly well with the photographers on the hill.
Watch for updates from and by Paul and Ian – as well as more photos, videos and play by play from the most memorable AIRprentice comp to date.
---
You might have something to say about our choice of riders – or perhaps an idea that will help us sort out whether we should pick Paul or Ian?  Direct your thoughts to our AIRprentice Winner  thread.