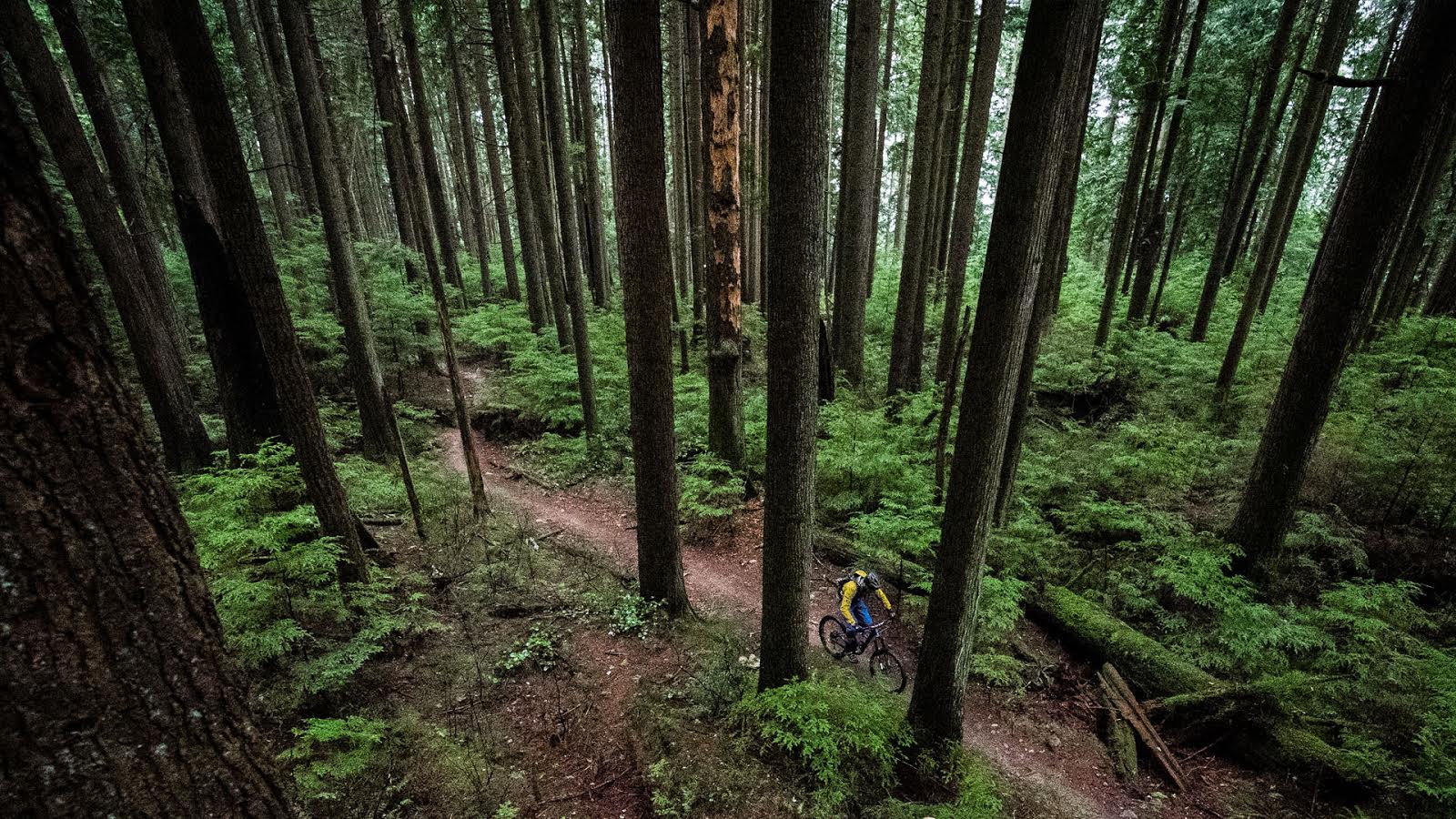 Kurt Sorge
Last week Kurt Sorge, Geoff Gulevich, Jordie Lunn and Graham Agassiz dropped by the Anthill office on their way up to Whistler.  Since we were just putting the finishing touches on Kurt's rider profile for Follow Me, we thought it might be cool to ask him a few questions to go with it.  Here's what Sorge had to say for himself… plus a few shots that Sterling Lorence captured during the filming of Follow Me.  Enjoy.
Q: Where's home?
A: Nelson BC
Q: Favorite riding location?
Kamloops.  The riding there is just so much fun.  The trails are fast and flowy, there's lots of big jumps and a good crew of people to ride with.  It's basically dessert terrain so you've got these wide-open, fully-pinned trails.  Also it's really easy to build jumps there.  You try to build a big jump anywhere else and it takes forever – digging through roots and rocks, building with wood – in Kamloops it's like building snowboard booters.  Everything just goes up so fast.
Q: Describe the mountain bike world that you're a part of.
A: It's just a tight crew of really good friends that are also pro riders.  We all ride and train together.  Go to the same contests.  We want to try to keep the "mountain" in mountain biking. I like doing tricks but want to make sure I keep true to what mountain biking is.  You might as well ride a BMX if you're just doing tricks on a small mountain bike that is basically a BMX.  A real mountain bike is supposed to be ridden in the mountains.
Q: Favorite trick?
My favorite trick to do is probably a super-seater.  And I really like to watch super-flips.
Q: Favorite Contest?
A: Chatel Mountain Style. The organizers over there are super rad – they take really good care of you.  The course is awesome – it's a mix between slopestyle and big mountain.  And the whole atmosphere there is really cool because it's in a small European town up in the mountains.
Q: How many days on the bike this year?
A: Ummm 5 days a week for most of the year.  I'd say about 200.
Q: What keeps you motivated?
A: Watching everyone's' movie segments gets me motivated.  Action motivates me a lot to get out there, ride fast and learn new tricks.
Q: What do you do when you are not riding?
A: I just relax and hang out with friends and do the stuff I used to do before I became a professional mountain biker – snowboarding, sledding, dirt biking, boating, going to the beach… you know normal stuff.
Q: What did you think when you saw Follow Me the first time?
A:  Watching it in Monterey for the first time was awesome.  It got me stoked to go ride. The first time you see a film that you've put so much work into is a pretty crazy feeling.  Seeing it all come to life and sharing it with a ton of people is really cool.
Q: What's been the reaction to your segment?
A: It's been really good.  Lots of people are stoked on it and I'm just glad they enjoy it.  It's pretty crazy how stoked the kids are on it.  I guess that's what it's all about… getting everyone stoked to ride their bikes.
Q: One thing people should know about making Follow Me that they don't know already?
A: It was a lot different than what we do with other films.  Normally when you build something for a movie it's just for you – but in Follow Me we all shared what we built, which made it kind of challenging.  But in the end it was all just about having fun.  It sucks riding alone on big stuff so it was nice to have someone to ride and work together with.
Q: Shout outs?
A: The Anthill boys, for killing it.  Now that we're friends… I think???  Hopefully.  I don't know… what's a good shout out?  Family, friends and sponsors.  Thanks!
---
So is Kurt keeping the mountain in mtb?  Do you like his segment?  Interview?  Eyelashes?  Comments here…