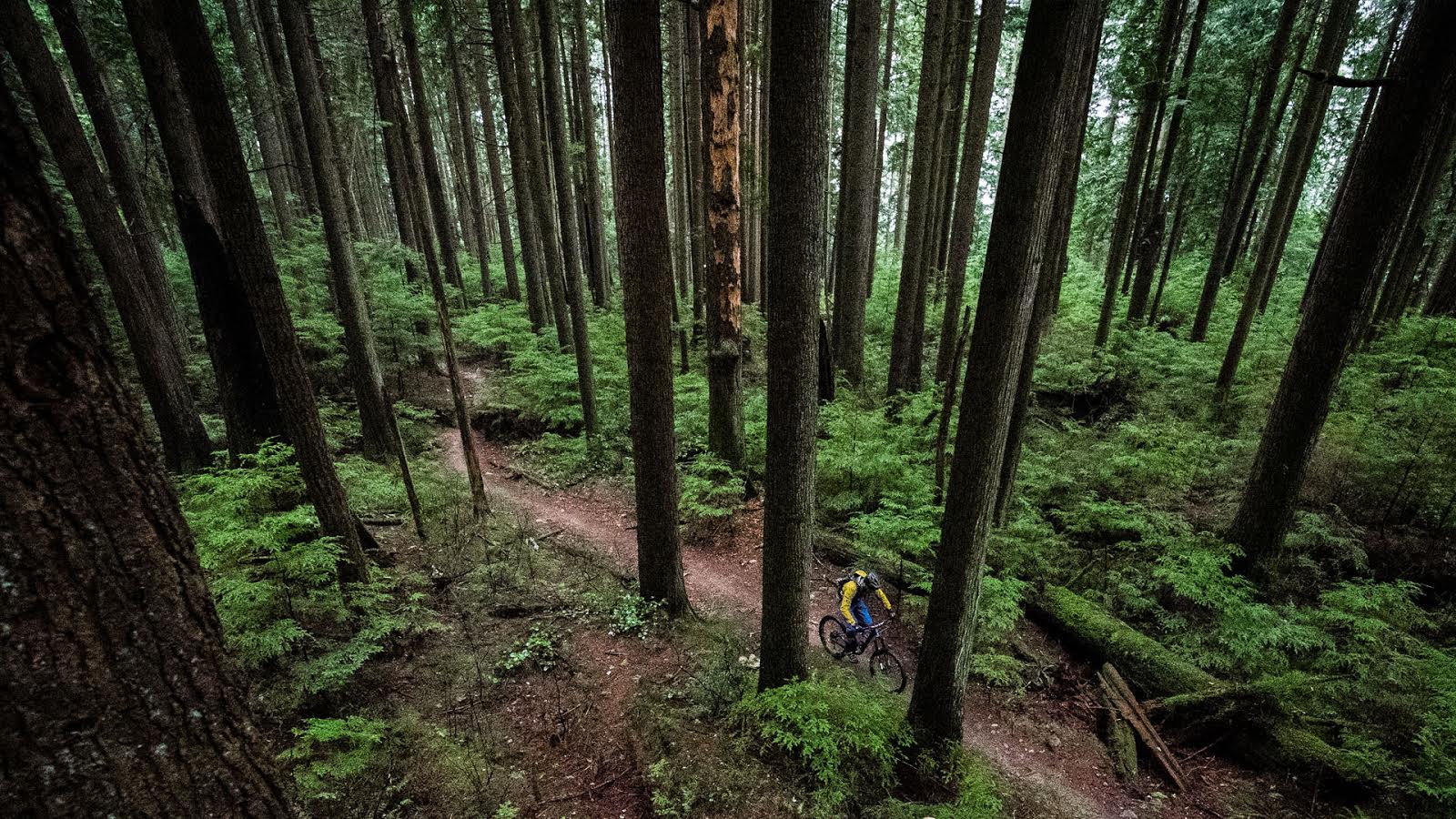 AIRprentice 2010
Many cultures believe that change occurs on seven year cycles. This is the seventh year of the AIRprentice and I think we have a change on our hands. This year the shape of the talent pool for AIRprentice is quite varied. We received a pile of resumés, pictures and video from riders living all over the world – but hanging close to B.C. for now. We had interest from dirt jumpers, downhillers and technical riders. The average age of our applicants is older than previous years as well. To all that applied we thank you for taking the time to get your application in.
Talent is number one on our wish list – but talent without back up isn't good for much.  We were also looking for riders who could follow some instructions and get some stuff together.  If we weren't sure about someone we just had a look at how well they followed our submission guidelines.  Being a pro rider isn't all about tail whips and results; these days companies are looking for riders who can write a blog, snap some photos and edit together some video.  Promotion is part of the job and if you can't do it, the going will be tough.
Our riders represent all parts of B.C. and we have a trio from out of the country; Washington State, Britain and Germany. Ironically we didn't choose any riders from the North Shore. The nine 'AIRprenti' listed below will be vying for the 2010 AIRprentice title.  If they show up at Silver Star on the evening of July 2nd they will already have won a sweet phone from Nokia – and a couple of epic days of riding in the Silver Star Bike Park.  One of them will go home with two of the most dialled Specialized rides you can imagine – decked out with suspension products from Rock Shox, Brakes from Avid, drivetrains from SRAM, wheels from DT Swiss, cranks, posts, pedals, bars, stems and guides from Truvativ, saddles by WTB, shorts, gloves, bags and hydration packs from Dakine, shirts and jerseys from MEC, protection from Race Face, and shades and goggles from Adidas Eyewear.  it's a hefty prize pack – and we hope to find a rider worthy of bounty.
It was tough rounding it down to 9 – the number we have found easiest to deal with in years past – but eventually the negotiating and Indian leg wrestling knocked the last candidates from the list and left us with…
---
  Paul Stevens, age 26, Whistler and the UK. 
---
  Connor MacDougall, age 17, Squamish, B.C. Check his blog
---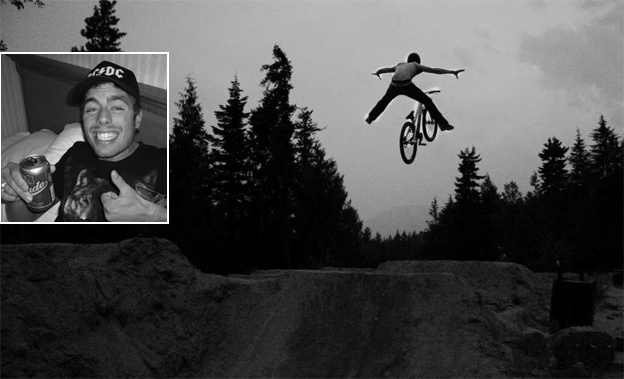 Russ Fountain, age 22, Nelson, B.C. 
---
  Tyler Gnit, age 23, Kamloops, B.C. Check his blog:http://tylergnitt.blogspot.com
---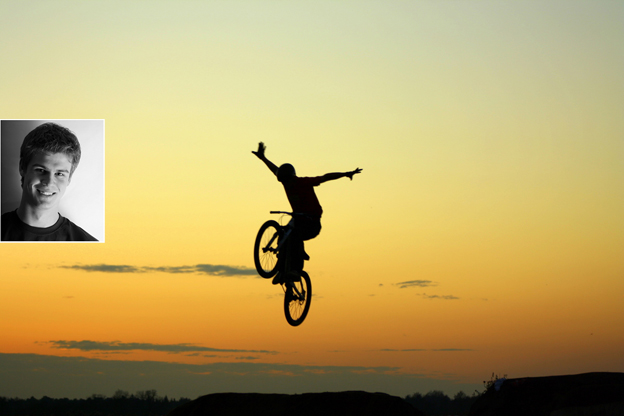 Florian Feise, age 20, Germany and Kamloops, B.C. 
---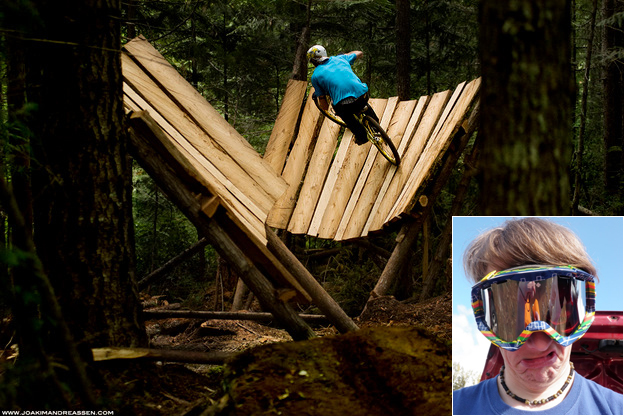 Kyle Hansen, Courtenay, B.C.
---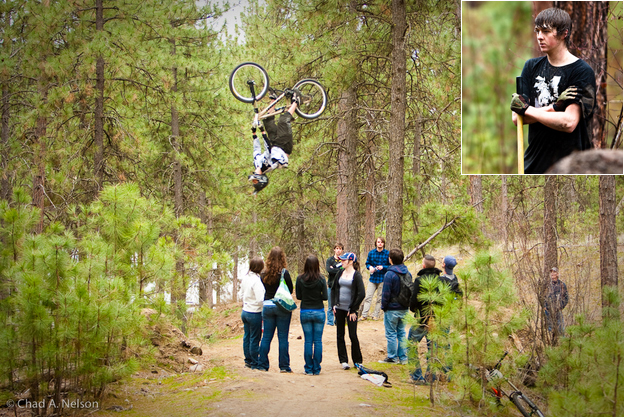 Skye Schillhammer, age 19, Bellingham, Wa.
---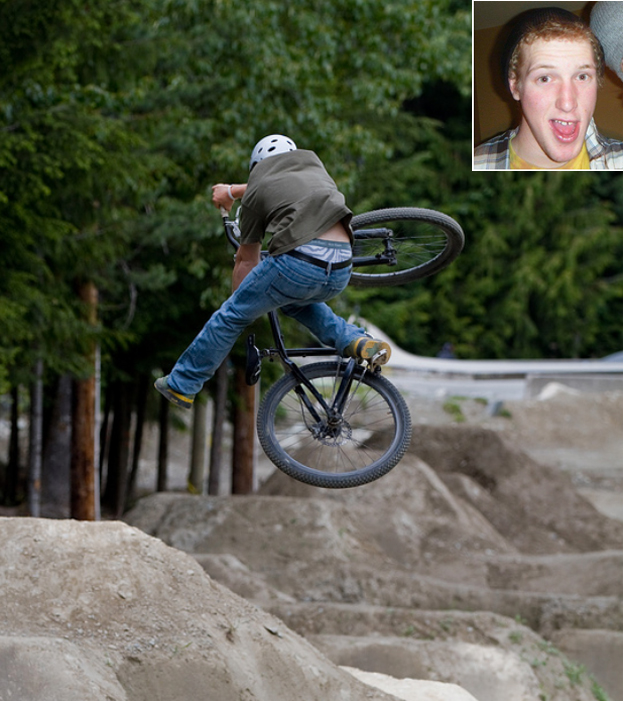 Matt Montandon, age 19, Calgary/Whistler, B.C. 
---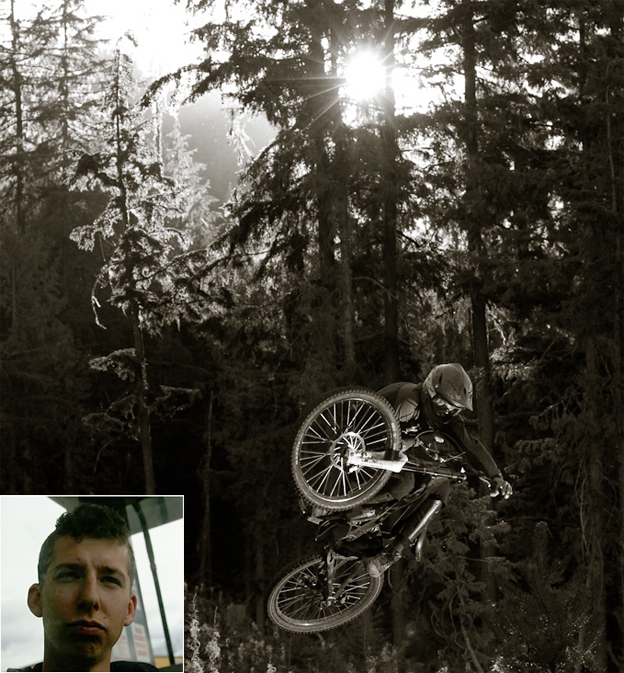 Nick Cima, age 27, Nelson, B.C.  
---
There you have the class of 2010. We'll be back shortly with photos of the Specialized rides the winner will have to make room for – but for now let us know what you think about the candidates, and feel free to predict a victor from what you see above right here…