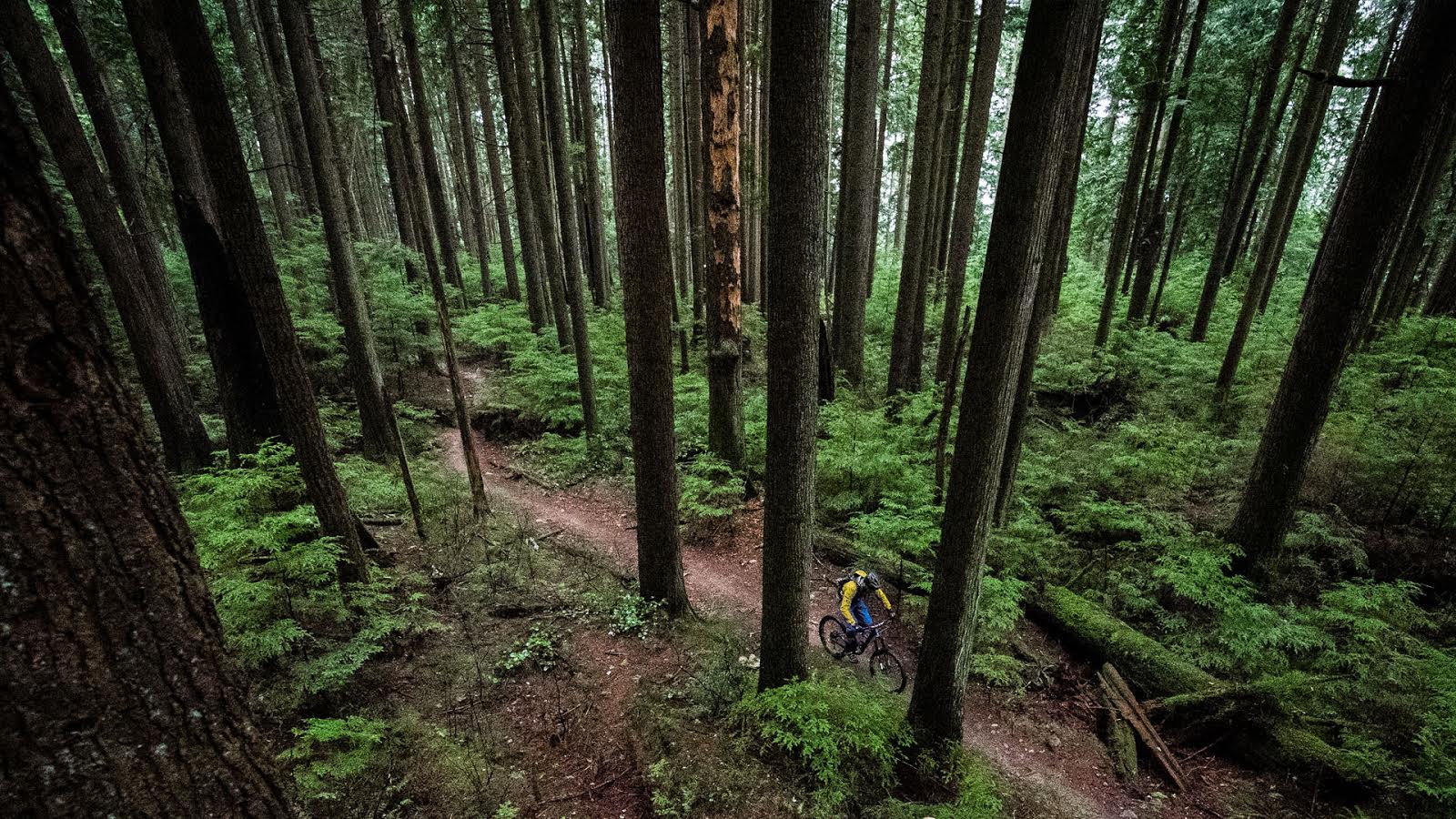 2011 Carbon V10
I'd rather be sleeping but I can't complain.  Here are the reasons why:
1.  I've been in Whistler riding the Bike Park.  Conditions are epic (tacky but not wet, no crowds, great weather)
2. I'm here riding prototype (they've graduated from mule status) 2011 Santa Cruz V10 Carbon bikes.
3. The bikes are equipped with yet to be available parts like the Rock Shox Vivid Air shocks, 2011 Boxxer World Cup forks, Edge Carbon rims, Cane Creek Angle set headsets etc.
4. I don't really have a number 4.  Since I've already written the number 4 – I can't complain because of our massive meal at Sushi Village, lubricated with Sake Margaritas.  Thanks Rob Roskopp.  Here are some captions aimed at telling you something about the bike.  More detailed observations to come.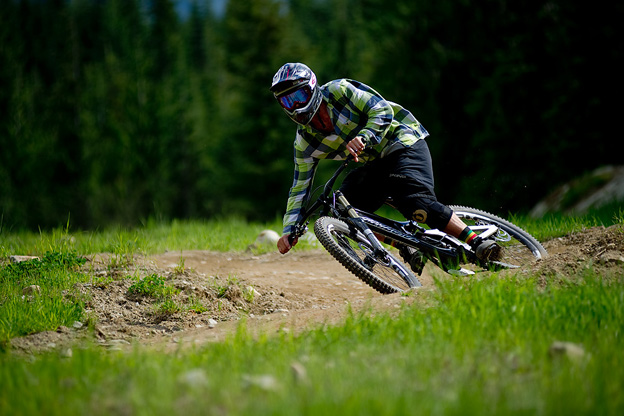 This is a rare photo of Seb Kemp not skidding.  Actually he is skidding but you can't tell in this photo. What really makes this photo rare is that Seb's riding 26″ wheels.  He's getting rad as usual.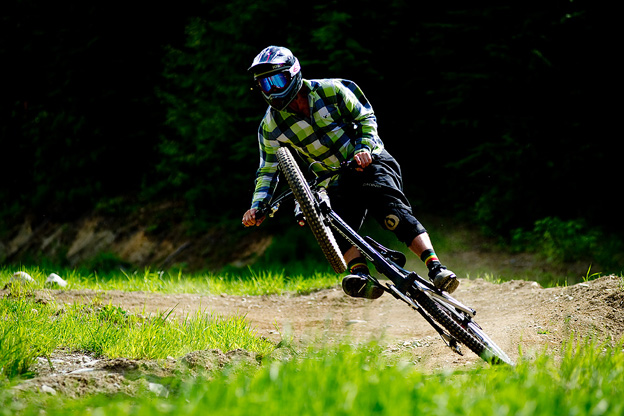 This is Seb doing his black stallion impression.  I like this photo.  He's still on a carbon V10.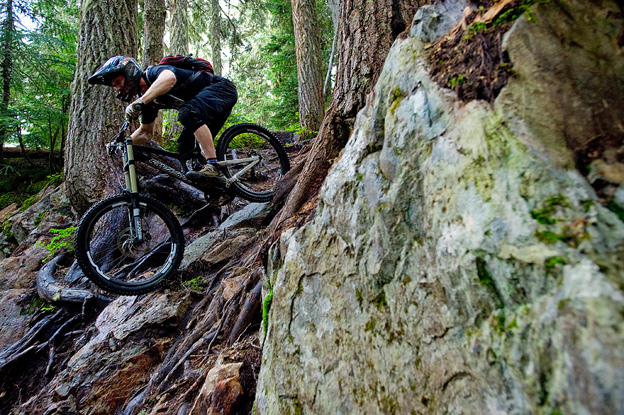 Scott Pilecki had a good day too.  Not only was he ridng a 2011 Carbon V10 – he also got a ride up to Garbanzo before it was open to the great unwashed.  (you and me)

   This is Scott Pilecki.  He really should get his elbows out but he's preparing for some narrow trees a few berms ahead.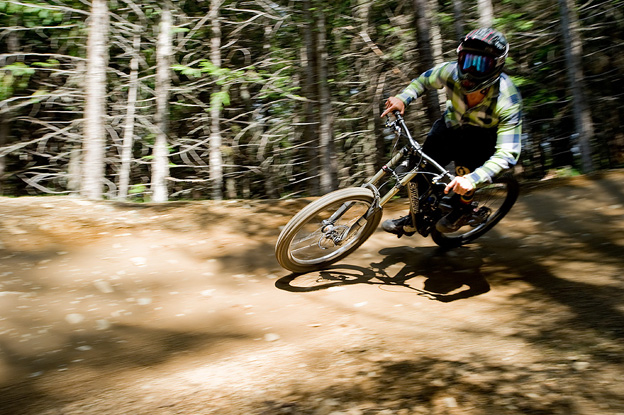 Seb Kemp riding fast.  Clearly not skidding in this photo.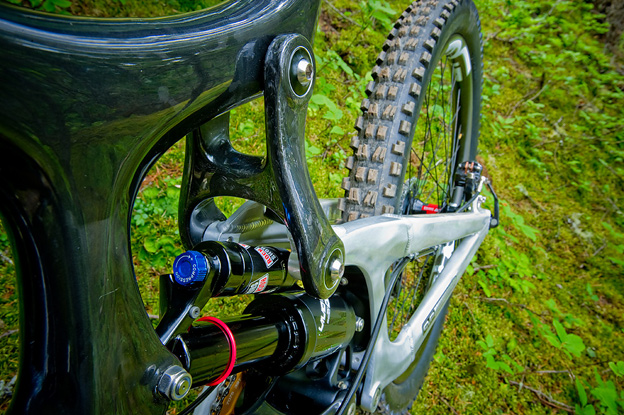 Carbon carbon everywhere.  Every part of the new V10 is heavier this year, except for the front triangle – which weighs something like 1250 grams.  But this is a prototype.  I can't actually say that it weighs 1250 grama so let's call it the weight of an average bunch of bananas.  Plus two Timbits. But don't tell anyone that.

  Edge rims are light, they have a deep, round cross section for maximum stiffness and – unlike Janet Jackson – they have no exposed nipples.  There were high fives all around for these rims.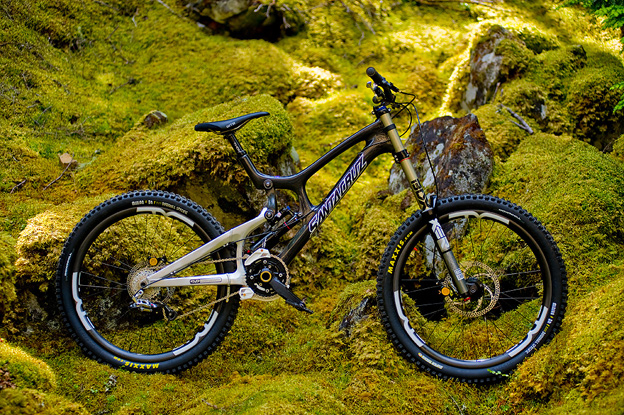 The bike I was riding today weighed less than 35 lbs.  Perhaps less than 34.  We didn't weigh it but it was effing light.  And fast.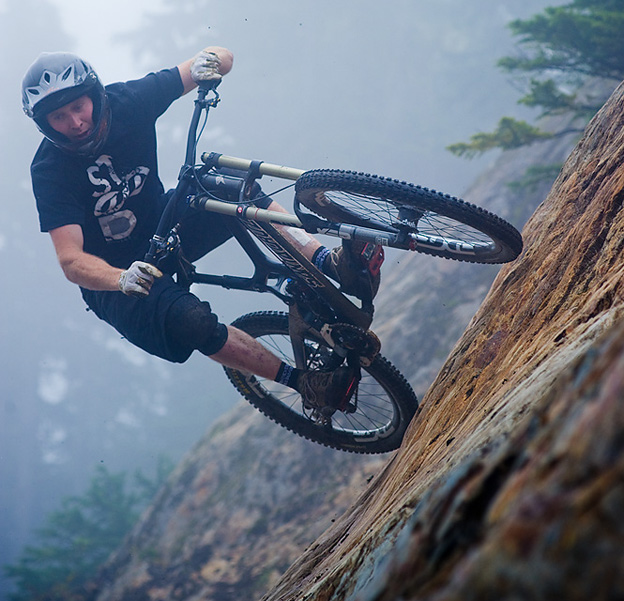 Scott Pilecki is on the couch procrastinating about driving home right now.  It's after midnight and he has to work in the morning.  He was having more fun this morning riding the Carbon V10.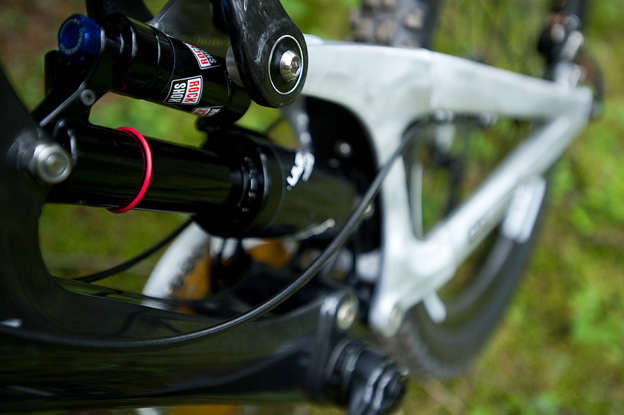 The Vivid air felt really good.  We'll see tomorrow when I try the bike with a coil, just how good it is – but I had no complaints about the air shock today.

  Scott remains on the couch.  He'll probably sleep there.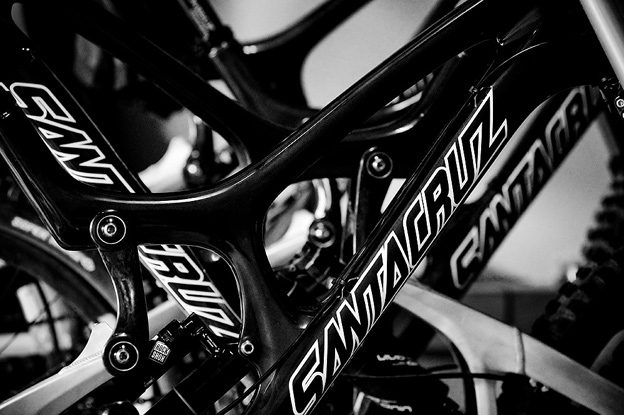 An embarrassment of V10s.  Normally I ride a large but the large V10 is very large so I was on a medium.  More on that later.  Blame the long limbed Syndicate riders.

  You can adjust the V10's head angle.  Stock is 65 degrees in 10 inch mode (64 in 8 inch) but with the Cane Creek Angle Set you can adjust it in half degree increments 1.5 degrees in either direction.  More on this later too.  Scott's friend Ruben is driving him home to North Van.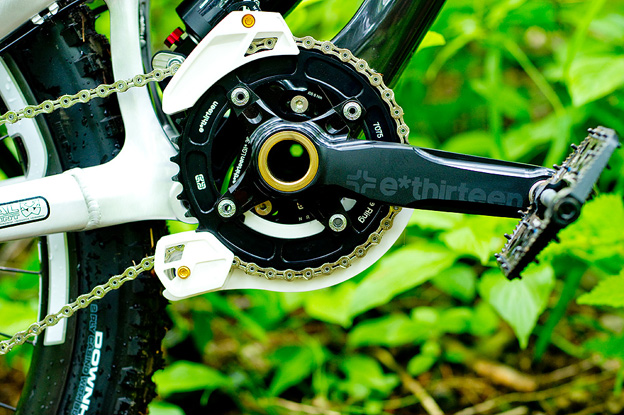 The new e.thirteen cranks have a proprietary tapered modified polygon interface.  It's light and stiff and shaped like a Mazda RX8 engine thingamajiggy that is not a piston. 
---
I'm riding the 2011 Carbon V10 again tomorrow.  I hope to try it in V8 mode and with a coil shock in the rear.  I've brought Mike Wallace along to comment on the differences between this bike and the previous aluminum (aluminium) V10.  We'll both be back with some detailed reflections when we are done riding.  Until then if you have any specific questions please fire them over here…