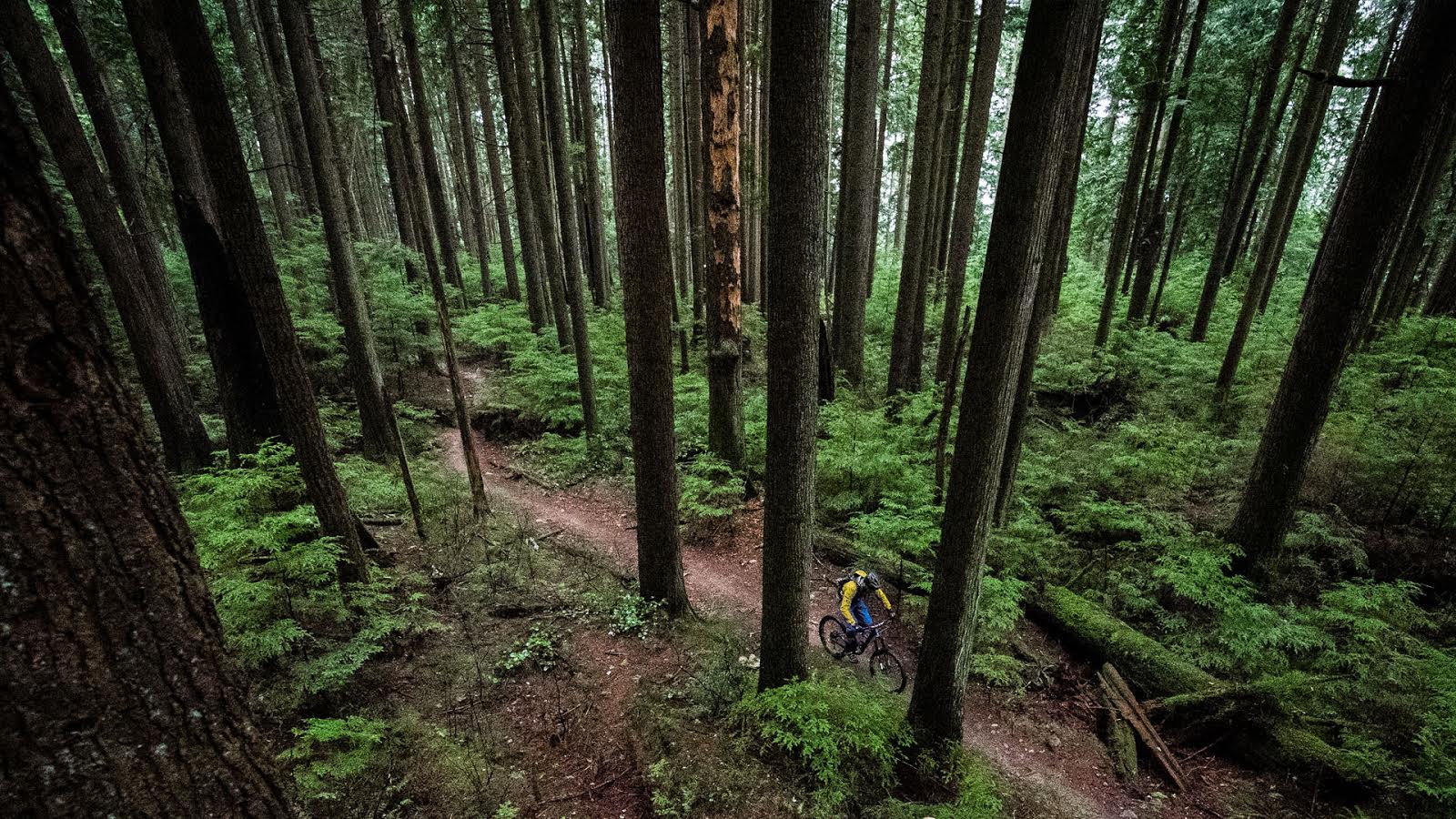 Indian Rider Wins BPBC Comp
WHISTLER, BC June 22, 2010 – Bike Parks BC's panel of celebrity judges has awarded Vinay Menon of India with the Ultimate Summer of Free Ride. Vinay's pioneering spirit and drive to develop freeride mountain biking in his homeland set his entry apart out of over 140 blog and photo entries.
"It sounds like he's been working hard to spread the good word of mountain bike for a long time now…and he shreds!" says judge and freeride athlete Darcy Turenne. "Bike parks are non-existent in India and riding in British Columbia would be a chance of a lifetime for him, as well as being an inspirational and educational experience for trail building in India. Go Vinay!"
"Vinay only has videos and magazines from other countries to guide him in developing freeride trails and lines in India. The fact that he developed his own team to promote freeride mountain biking in a country where freeriding is at its infancy really shows his commitment to the sport," says judge and professional photographer Harookz. "Vinay experiencing the best bike parks in the world first hand will help the growth of our sport in other areas of the world."
Vinay is already organizing his visa for travel to Canada so he can take advantage of the prize as well as the incredible experiences and learning opportunities available to him through Bike Parks BC.
"Winning feels surreal! I came across this contest while looking for information on bike parks in Canada on the web," says Vinay Menon. "I thought it'd be fun to submit an entry but I never really imagined I would win. Now that I have, I'm totally concussed. Just that, this time it feels great! Can't wait to hit the slopes and gain some hangtime in the summer sun!"
Check out Vinay's winning submission here:
Vinay has won the grand prize of a season pass at each of B.C.'s best bike parks: Whistler Mountain Bike Park, Silver Star Bike Park, Sun Peaks Resort, Fernie Alpine Resort and Mount Washington Bike Park. He also has two lift tickets, two nights accommodation, two days of bike rentals, and a half day of expert guiding to share with a friend at each resort during the 2010 summer season as well as $1,000 to create the most epic summer road trip ever.
For more information and official contest rules and regulations about Bike Parks BC "Ultimate Summer of Free Ride" contest check out www.bikeparksbc.com. Don't forget to "like" facebook.com/bikeparksbc and follow @bikeparksbc on Twitter for all the latest news.
About Bike Parks BC
Formed in 2005, Bike Parks B.C. is a partnership of British Columbia's top all season resorts, Tourism British Columbia and the Western Canada Mountain Bike Tourism Association. Bike Parks B.C.'s resort partners offer the very best facilities and services for mountain biking found anywhere in North America.
Bike Parks BC partnership is managed and coordinated by the Western Canada Mountain Bike Tourism Association (MBTA). The goal of the partnership is to create greater awareness about the many mountain biking resort destinations found in British Columbia. Each resorts offers a full range of accommodation and service options, professionally lead programs, high speed lifts, outstanding trails and fabulous mountain scenery.