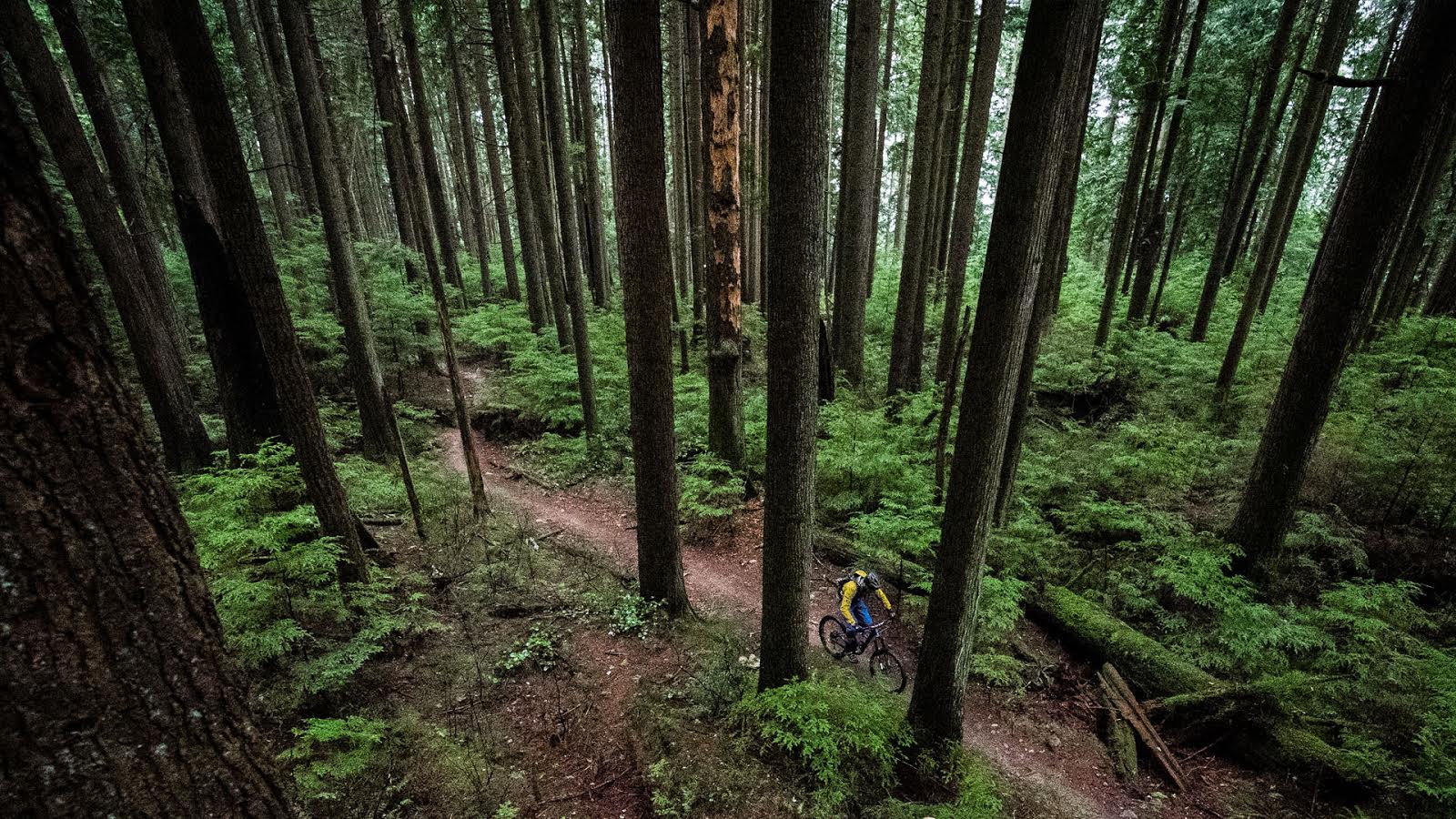 Another successful Smackdown
Waking up early Monday morning after the 2010 North Shore Bike Fest, the rain echoed my mood: post-event depression. I am not sure that it is a clinical condition, but after each event I am involved in, the days are marked with sadness. This year's weekend of riding and racing was no different.
Was the event a challenge? Yes! Did we loose days of sleep over it, possibly shortening our lives by a few years? Absolutely! Will we do it again? Without a doubt!

The conditions were less than optimal for the medal presentations. Layne Marett working the mic and Dan Gronross in the pea green (yellowish?) shorts.
The big event for Shore riders was the 2010 Specialized Smackdown DH race. Over 200 riders put their names on the list to test themselves on Ned's Atomic Dustbin, giving us over 200 reasons why events just like this are important to the community. If you riders, volunteers and spectators are going to support us, we will support you.

Conditions on this Shore classic were prime for racing.
The Smackdown, in its second year, went down without a hitch. After the rains stopped early Saturday morning, with the course drying out, all the riders were treated to an incredible track Sunday for the race. And the icing on the cake? A little rain for the Elite Men. We weren't allowing them to get off scott free!
The story of the weekend was definately Holly Feniak. The 15-year-old young lady's time at the finish line put her in 26th place overall, beating all the Elite Womens' times by 15 seconds. Holly is someone people should be watching over the next few years. Keep it up, Holly!

Holly coming down for a landing after airing out this nasty, rooty section.
Also to note was the recipient of the King of the Shore honour. Chris Johnson of Dunbar Cycles managed to pull an 8th place finish (overall) in the XC on Saturday only to cap it off with a first place position in the DH on Sunday.
We would like to extend thanks to James Wilson, Sharon Bader, all the volunteers, the sponsors, Cycling BC, racers and even the spectators who trudged up Hyannis to see the event. Results are now available online.
On a personal note: I thank you all for the cheering at the awards ceremony. It is an amazing feeling when people do that for you. This event would not have gotten anywhere without the help of these key people, however: Layne Marett, Aimee Dunn, Christie Young and Kristan Stewart. These people put a tremendous amount of time into this event and should be equally thanked. 
I love mountain biking and everything that comes with it. There is nothing more I would rather do than provide a venue to share it with others.
If you're a fan of DH racing, make sure to come out to the back woods of Mission, B.C. on June 19 & 20 for BC Cup #4 Arduum. I'm probably a little crazy to say this, but I'll be there too. See you on the course.
– Dan Gronross
---
There was constant action during the Smackdown. Here are a few shots taken from various points on the course, starting near the top and working back down towards the finish line. Hopefully they give those of you who weren't there a taste of what went down. Enjoy.
– Stuart Kernaghan

Justin Terwiel of Kamloops, B.C.

Lear Miller of Sedona, AZ

Jay Boysen of Bowen Island, B.C.

Cameron Porteous of Vancouver, B.C.

Terry Hauk of Burnaby, B.C.

Cody MacArthur of Cranbrook, B.C.