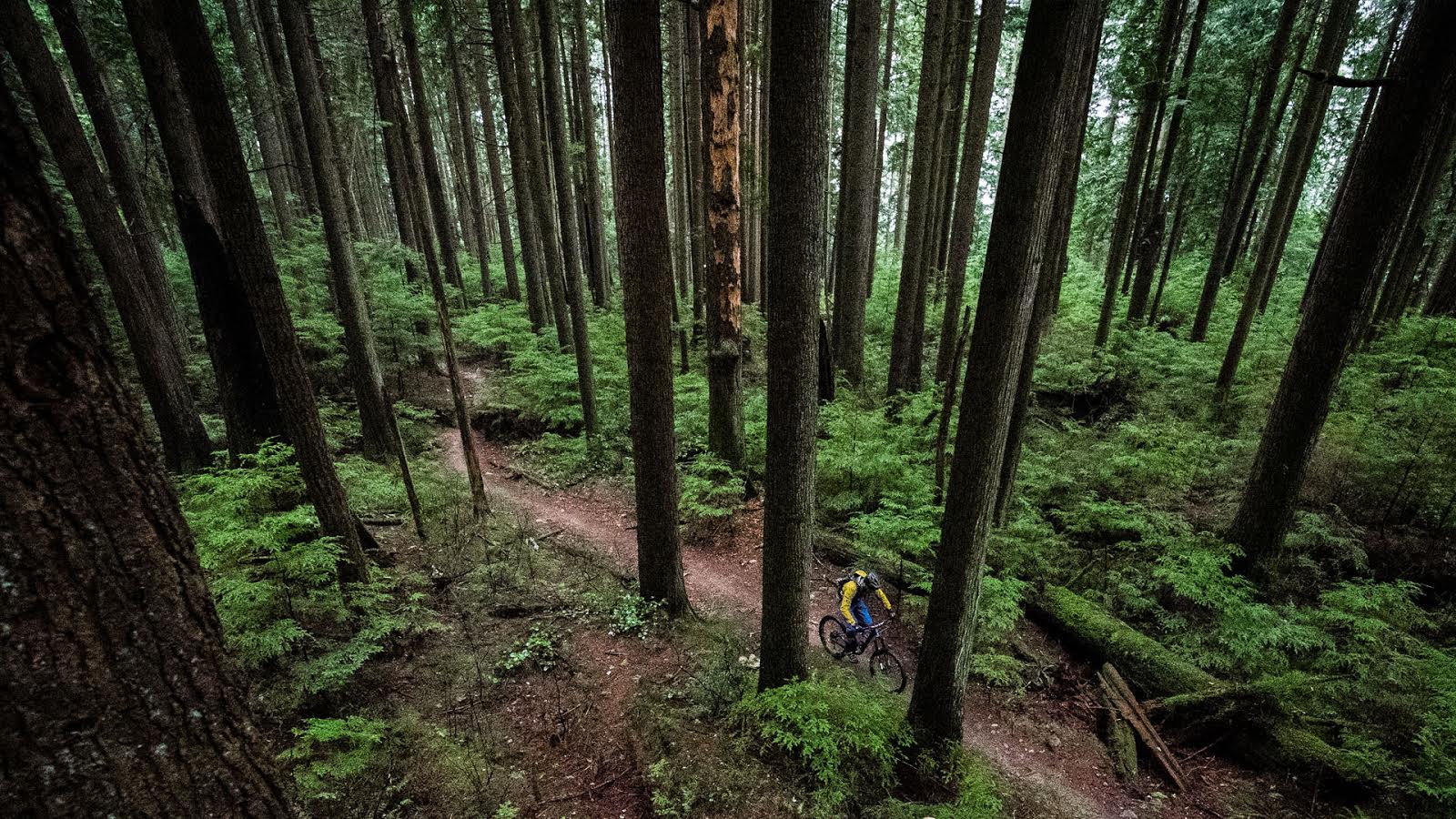 Wade's Excellent Adventure!
"When I think of Fromme, I think back to the beginning, when we first started riding trails.  There were no maps back then, every trail was a mystery.  Fromme was like our own Secret Stash of trails and every ride was a new discovery.  Back then, every time our crew saddled up for a ride, it felt like we were heading out on a Great Adventure."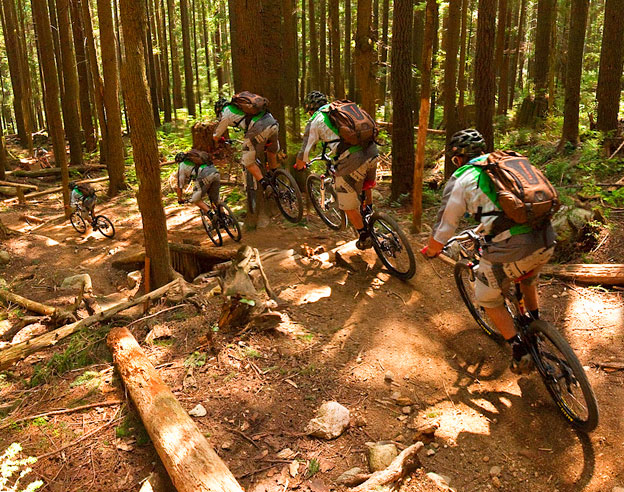 Fromme has a little bit of everything these days!. Photo ~ John Housser
And so begins, the Tale of the Shore…
In the spirit of Adventure, join us on Mount Fromme Saturday June 12th at Wade's Excellent Adventure, sponsored by Rocky Mountain Bicycles.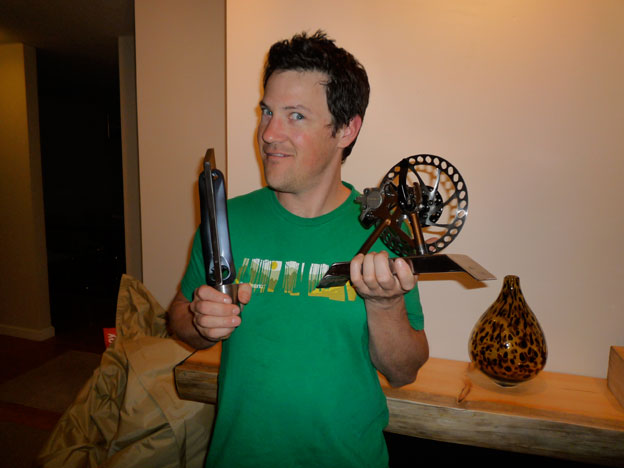 Steve Mitchell has created two sweet trophies for the Wade's Excellent Adventure.
Presented by the NSMBA, it's your chance to go head to head against other teams to be the first to find the Secret Trail and have your names etched in All Mountain history!  The day promises four trails with over 1500m of up and down Fromme goodness.  Only 60% of your team has to be riding at any one time, so don't worry, you can take a break for a lap (or two!) if you want!
Wade's Excellent Adventure – Team Wade Training #1
Click and drag with your mouse to look around
Team Wade has been training hard for the event, now less than a month away.  We caught up with Wade, training recently on Fromme.


  Your team is only as strong as its weakest link. Photo ~ John Housser
"I'm counting on my fellow team members Me, Myself & I to not let me down!"  An army of one, Wade will be floating from team to team during the event, helping teams to find the Secret Trail. 
"It's going to be an annual event, with the winners having their names engraved on the Champions Cup, which I like to call the Stanley Cup of the bike world!  We have even added a corporate class this year, so I'm challenging any local businesses to compete in the event." Keith Paynter is welding up the "Cup" at Rocky Mountain as we speak, and Steve Mitchell of Mitchell Metal Worx has the Citizens trophies all done. The trails are in great condition and all proceeds from the event go towards trail improvements on Fromme.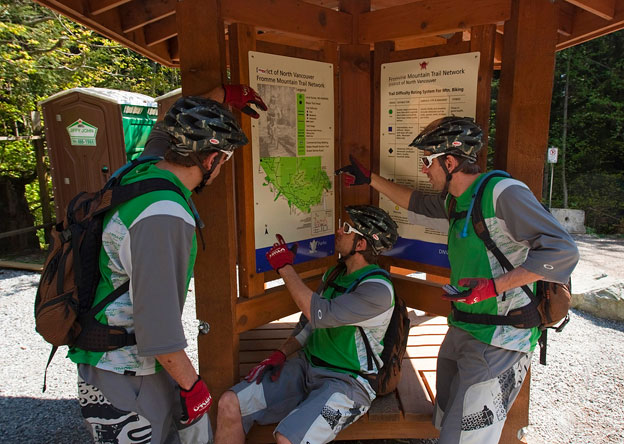 Team Wade searching for the Secret Trail. Photo ~ John Housser
Not only is it going to be a great day of riding, every rider will be entered in a draw for a chance to win a 2010 Rocky Mountain Slayer SS frame!   Plus, you'll have a chance to demo a 2010 Rocky Mountain Bike – the fleet is at the ready all day.  There will be some great prizes from the event sponsors, Oakley – Bell – Marzocchi – RaceFace – Dakine – Shimano – NSMB – Planet Foods – Honey Stinger – Ultima – Kicking Horse Coffee.  Food, drinks, and buffed trails promise to have you smiling ear to ear all day!

  "Keith Paynter is welding up the 'Cup' at Rocky Mountain as we speak"
Numbers are capped at 150 riders and registration is already half full, so register now to guarantee your spot. 
Bring your bike, your friends, and your sense of Adventure!
To talk trash, look for a team or more riders – or ask anything you need to know – click this way…