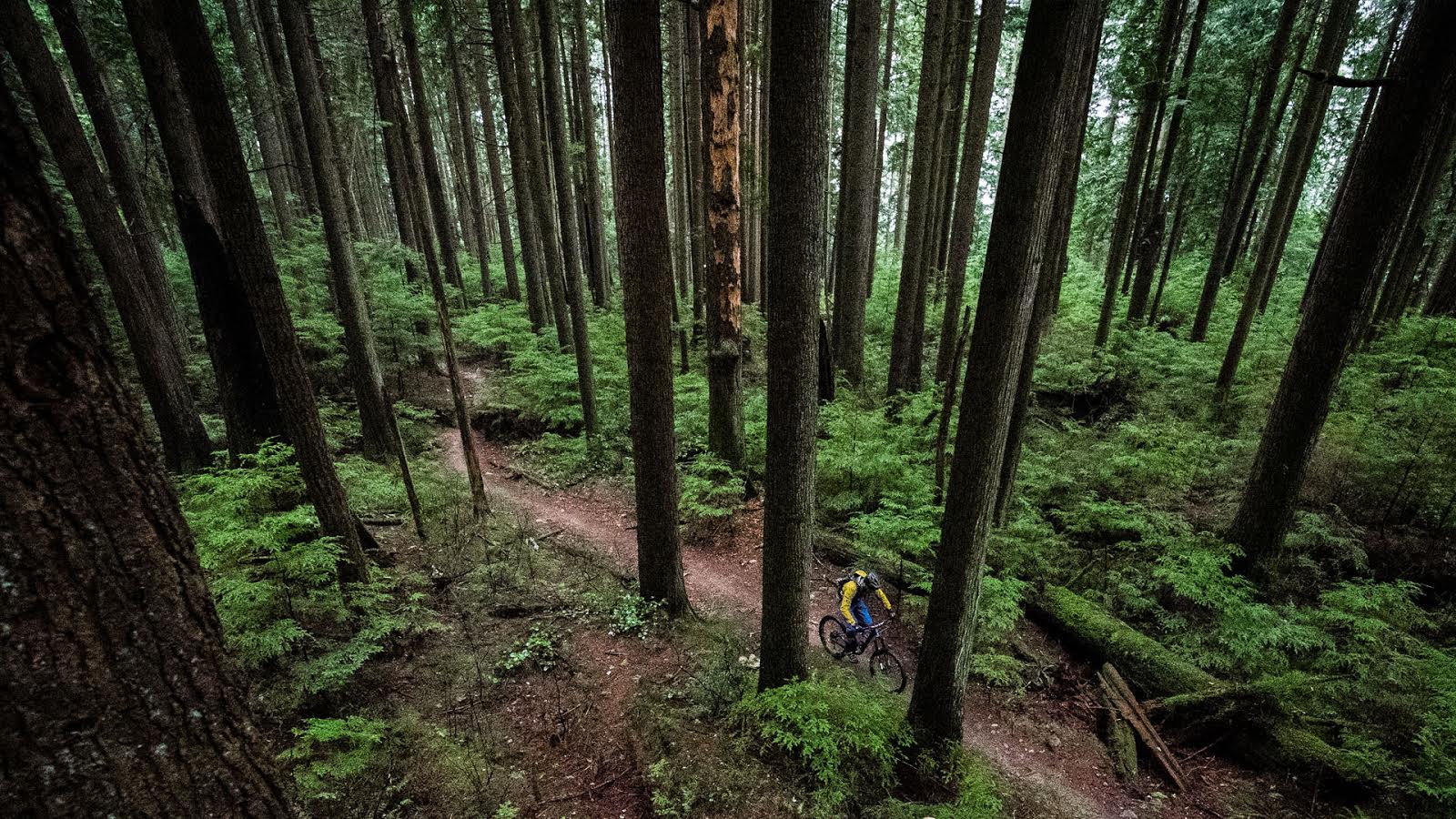 AIRprentice 2010
This year marks the 7th go 'round for AIRprentice – and it will be held just about exactly 10 years after we at nsmb.com started tossing things onto the webosphere.  I feel a celebration coming on – and what better place to whoop it up than the Silver Star Bike Park?  Okay – Whistler would be sweet too, and it has been in the past – but Silver Star ruled last year so we're going back.
In 2009 – thanks to the wicked folks at Silver Star – everything went down smooth and clean.  We even managed to hold a race to see who had an extra gear. Unsurprisingly everybody ripped hard – even those on little squirrely bikes with skinny, bald tires. Mason Mashon – who we grabbed for the team, took the win though.
So we're heading back – earlier in the summer this time so 'the chosen one' can get some momentum going on his (or maybe her?) new bikes and gear.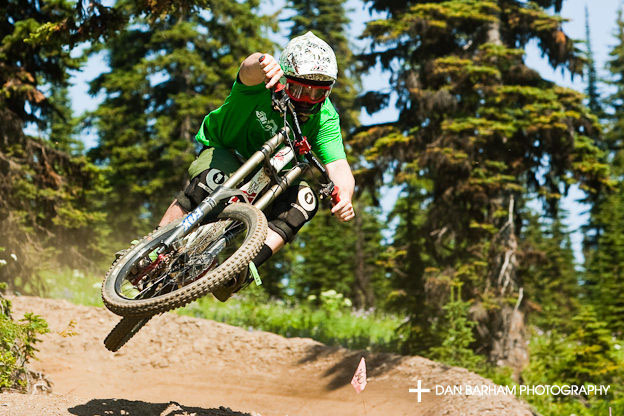 Andrew 'Shrew' Sherry – AIRprentice 2009 – scrubbing on Pipedream. Photo ~ Dan Barham
In the past we've had a clear idea of what kind of rider we were looking for, but for 2010 we're coming in with open minds.  Unicycles, fixies, roadies, flatland bmx?  Okay – not so much, but everything from big mountain rippers to dj specialists are welcome to join the fun.  Even dh riders who like to go big with some style could be a great fit for what we do.

    Blast Off is one of the best things about Silver Star. This is Tyler Leblanc following Daryl Ostendorf. Check out that dirt! Photo ~ Malcolm McLaws
Last year we talked about making some cuts after day one – but the group was so solid that left the radar.  Every one of the riders invited charged all day both days – and we have little doubt that we'll have the same experience this year.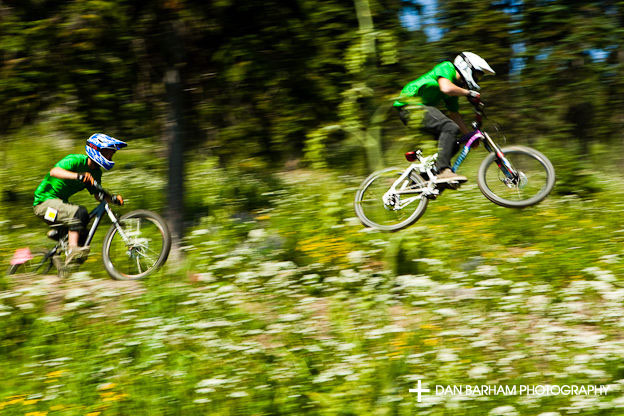 Tyler Leblanc still following Daryl Ostendorf at mach speed. Photo ~ Dan Barham
If you want to be considered for a spot at this year's AIRprentice event, submit your application to team captain Trevor 'T-Bone' Hansen. It would also be a good idea to send him an email right away if you are planning to toss your hat in so we know.  To be assured that we'll see your application in time, you should get it in by June 24th, so you still have some time to get out there and nab some photos or put a video together. Here's what will help your application get noticed:
Video and/or photos of you riding
A riding resume or at least a written explanation of your goals as a rider and how you hope to accomplish them
A headshot
Your plans for the summer, including riding trips, filming/photo trips planned, etc
Details about where you ride, what kind of rider you are, who you ride with – anything that will help us get a better idea about who you are as a rider and as a person
Part of your job as a rider for the team is to blog about your rides/races/exploits on the site, so give that some thought as you prepare your application.

   AIRprentice riders with the nsmb team. The team riders in the back row are let to right: Mitch Chubey (in green like the AIRprenti), Jerry Willows, Dylan Dunkerton (ginger), Eamonn Diugan (with his shirt on), Justin Wyper (texting) Ian Nelson, Trevor Hansen and Curtis Robinson. AIRprentice riders let to right; Justin Leong (white pads), Daryl Ostendorf, Garrett Robinson, Mason Mashon, Mark Matthews, Andrew Sherry (lounging), Brett Tippie?, Tyler Leblanc, Ben Glassen and Ian Killick. Photo ~ Dan Barham
It's also worth noting that several of our team members are riders who came to AIRprentice and didn't win, but were later asked to join the team.  So even if you don't win you might win.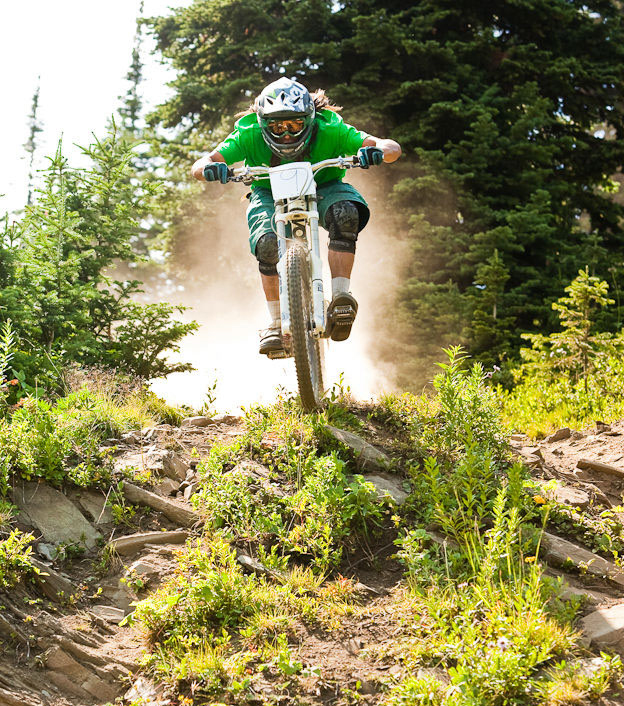 Mason Mashon was the fastest of the AIRprentice candidates down Dag's Downhill and with an impressive time of 3:34 he won the Denny's Cup and a wad of cash. For 2010 Mason is full patch nsmb team rider. Photo ~ Dan Barham
As in the past, our sponsors' support of AIRprentice is top notch again this year. Here is what the winner will get in 2010:

   Ever since Ryan Schnepf lifted a Specialized over his head in 2004 it's been a tradition for the winner. Shrew didn't need any prompting. Photo ~ Dan Barham
Do you like your chances at being the next nsmb AIRprentice? Any questions about the comp? Think you know someone who should be there on July 3rd? Any predictions for riders who might take it in 2010? Spill your guts here.