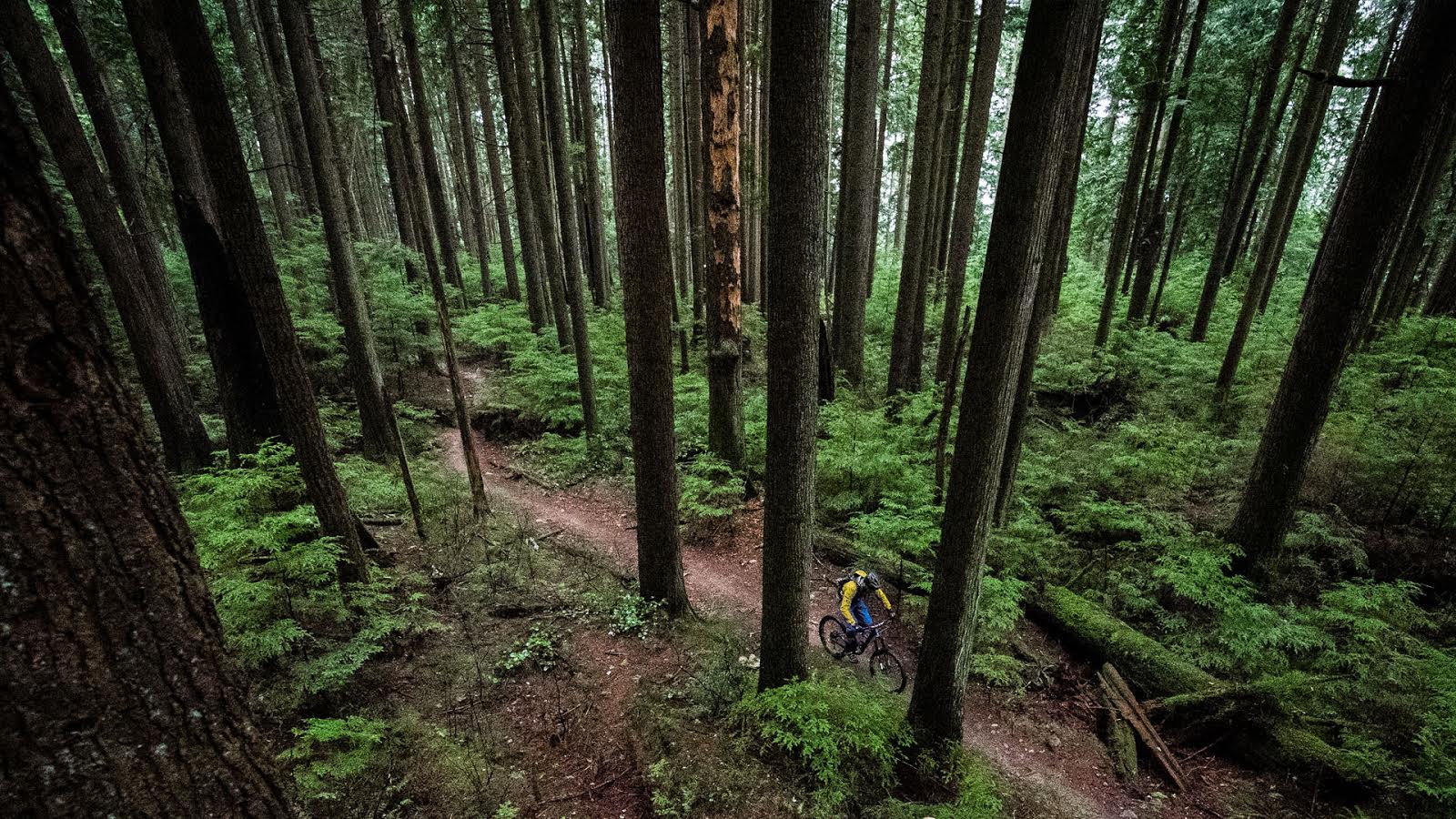 Gear Shots #62
It's the time of year when I start looking around for secret weapons.  It's always great to feel like you have an edge because of your equipment – especially if you spent the winter watching the Olympics and eating Cheesies.  Forget training – get more speed by picking up some new wheels.  Don't get smoother – grab some pads to soften your landing.  Below are three items that may give you an edge over your buddies – as well as a bonus item for the metrosexual in you.

Urge Endur-O-Matic Helmet
When I posted this shot of Fabien Barel wearing his Urge Endur-o-matic from the Urge event in Nepal, some of you wanted to know more about it.  As luck would have it Urge sent us one to try.  

  Fabien Barel is sponsored by Urge helmets.  Above he's pictured wearing his signature model Endur-o-matic.
The helmet has an extremely unique look when compared to the competition – Giro's Xen for example.  Rather than the traditional hairnet-type venting structure, the Urge lid has four circular vents in front and four in the rear.  Otherwise the helmet is a closed structure.  It extends further down the neck than other enduro type helmets as well – without feeling uncomfortable or restricting movement.

  The Endur-o-matic visor is indeed light (Urge says 'almost 0 grams') but while it's removeable it's not adjustable – something I didn't appreciate.
The unique venting is said to work in concert with the equally unique visor to provide a venturi effect and suck air inside your helmet.  I haven't ridden in warm enough weather to comment extensively on this but the venting seems fine.  Another innovation is the sweetly titled 'Gangsta Pad' (maybe because iPad was taken?)  The front pad extends below the helmet mould so it comes in direct contact with the air.  The idea is that it will stay dry and absorb more sweat.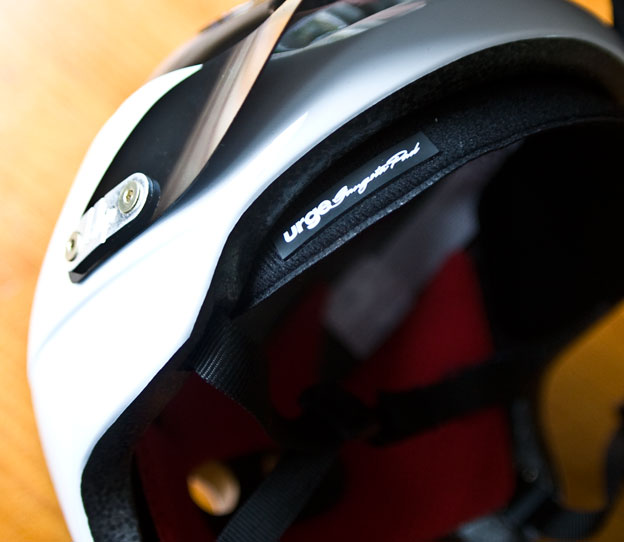 The Urge 'Gangsta Pad' extends below the helmet mould to absorb more of your sweat – and to make you a mean-ass mofo.
Perhaps the lack of open space makes the helmet look heavier than it is, because everyone is surprised when they check the heft.  Our example (size 57-60) weighs a mere 320 grams.
For European residents the Endur-o-matic will set you back 109€.  North American distribution of Urge helmets is set to be announced at Interbike where the company will show for the first time. If you are desperate you can find one online at the French online bike retailer purebike.fr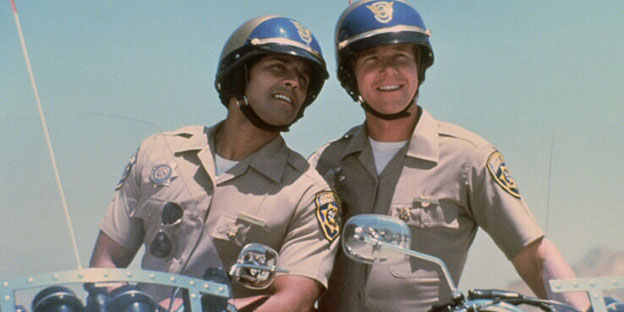 You may be confused with Ponch or John if you choose the white and black version of the Endur-o-matic.
---
DT Swiss EX 1750 Wheels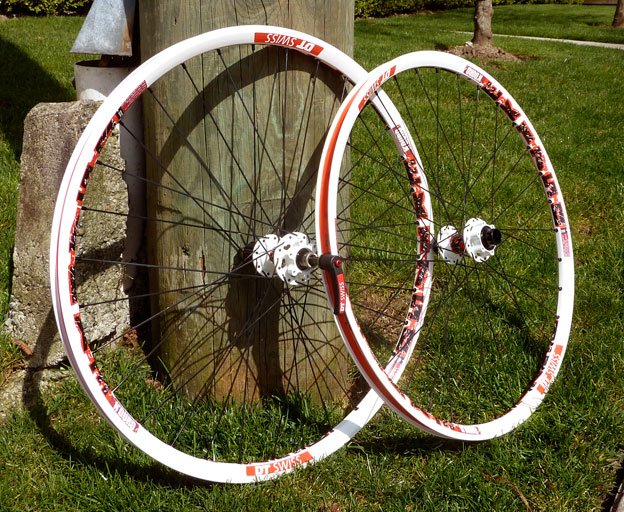 Who would you rather have building your wheels than the Swiss?  The EX 1750s weighed in at exactly that weight wtih the rear skewer (820 front and 930 rear).
Nothing adds pop to a bike like a new set of wheels.
I have been using DT spokes in every wheel build for as long as I can remember.  Precision, strength and consistency are what I have come to expect from the brand.  Until now I haven't spent much time on DT Swiss wheels so I was keen to get on a set of EX 1750s.  These are advertised as Enduro wheels – aimed at all-mountain applications.  I guess this means everything between freeride/dh and XC.  While these are very light hoops, they haven't cut corners to make weight.  Front and rear are a full 32 spoke, three cross build.  Another nice touch is bladed spokes.  While this may seem like a luxury, you can easily hear the difference between a wheel built with blades and one laced with convetional spokes when you spin them in your hands.  If you are turning it hard in the big ring this wind-cutting ability is multiplied.

  The rear wheel employs the DT Swiss Thru Bolt release system. It weighs no more than a conventional QR but it produces a sturdier union.  The rear hub makes a pleasing and barely audible hum that is smooth as a turine.
The rims are 28mm wide and are compatible with tubeless systems. They are joined with the proprietary SBWT process which finishes with CNC machining.  I have about 5 rides on the EX 1750s – including a 3000 foot Mexican descent down a nasty fireroad.  I haven't treated them well but they have responded beautifully.  They are dead true and free of dents.  We'll have to see how they do after a summer of abuse.
Here in Canada the EX 1750s will set you back  $699.90 for a rear, and $589.90 for a 20mm front.

Their lower priced sibling – the E2200 FR (which weigh only 2000 grams/pair) are less pricy.  Rear $568.90 Front 20mm $477.90
---
Race Face Ambush D30 knees
I resisted the knee pads-only trend for some time but now that I've tried it I'm hooked.  They work great here on the Shore where many rides begin with a long climb and finish with a long descent.  I slide them on before I put on my shoes and then keep them loose on my shins for the climb.  When things get nasty I pull them into place.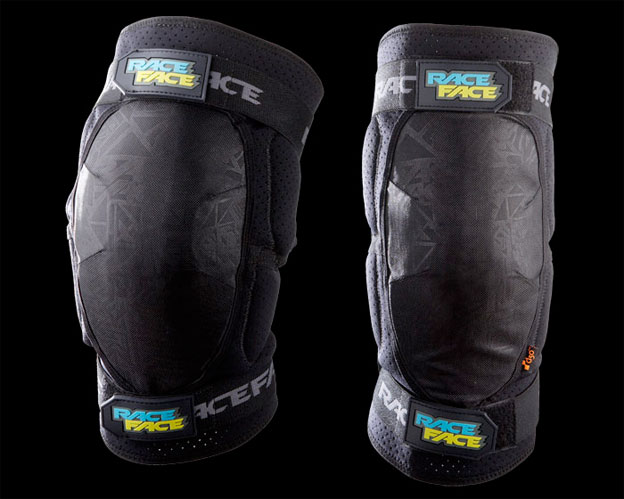 Here's how the Ambush knees look out of the store.
Race Face's entry into the D3o stakes does the trick nicely.  The main padding is covered with bad-ass 600d nylon fabric.  There is strategically placed padding on the inside and outside of your knees and inside you'll find comfy terry cloth to keep your skin chafe-free.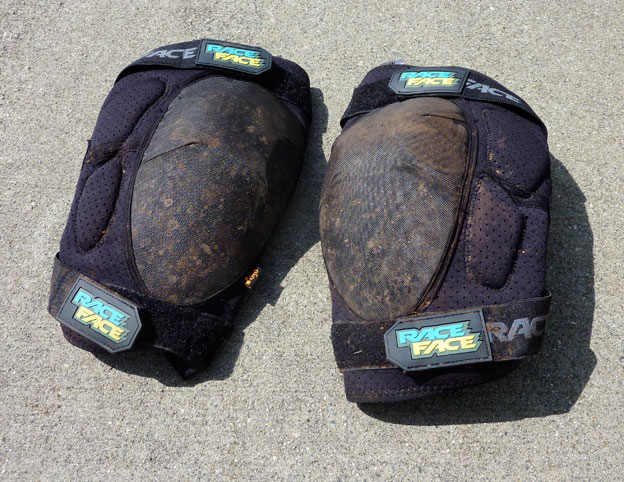 And here they are after a few rides.
I had the good fortune to crash wearing these on one of my first rides out.  I was coming out of a trail on Fromme and crossing the ditch to get back to the road – and I guess I wasn't paying attention.  Straight over the bars I went landing in a rocky creekbed.  My bare elbow sustained a bone chip but my knees were blemish free. 
I've also tried the POC knees – which use a similar material to D3o.  After a few months of wear the POCs are a little more comfortable but thus far it seems the Race Face version provides better protection. 

Pricing for Race Face Ambush knees is:
CAD$ MSRP 125.00
US$ MSRP 100.00
GBP MSRP 60.00
---
And now for something completely different. 
Kinekt designs
in New York sent us some jewellery. Not just any random bauble mind you – a piece that might appeal to the gearhead in you.  Below you'll see the Gear Ring.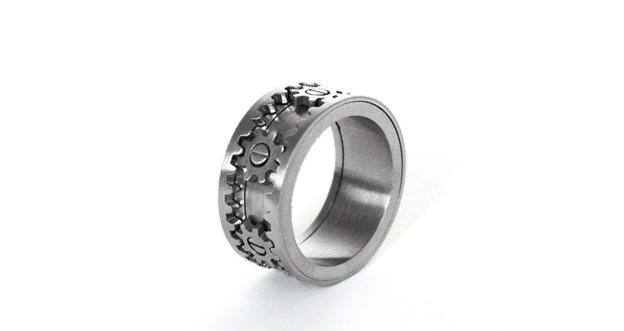 The Gear Ring is perfect for that ADHD kid in you.  Something to keep you busy while riding chair in Whistler and to impress the ladies with your unique style yo!  It'll set you back US$165 and you can order on online.

The Gear Ring in action.
---
Any of these up your alley?  Tried DT Wheels or Ambush pads?  Keen to top your cranium with an Urge bucket?  Do tell…