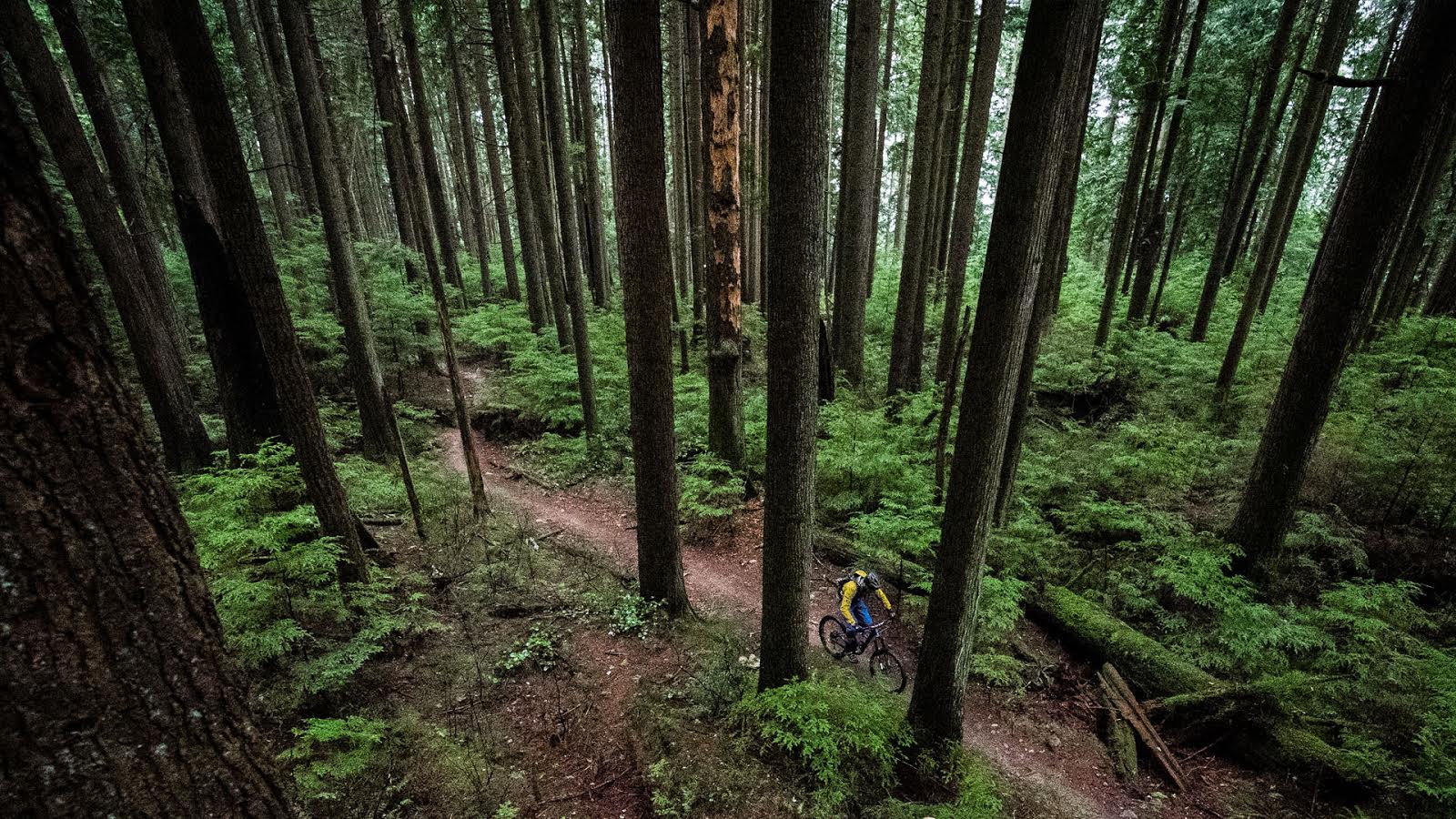 Sam Brown
I remember a time when Sam Brown didn't own a bike. He did own a beat up Toyota Landcruiser, green, with checker plate panels. He slept in that thing. It didn't have a roof. It was full of his peculiar trappings; a chainsaw, a come-along winch, a plastic container with the remains of a barbeque chicken, a satellite phone.
At that time I lived at 719 Latimer street, which was a 'rider's' house' that had been rented by Nelson's mountain bikers for more than a decade. Most of the well known mountain bikers in town had lived there over the years, and it almost felt like a rite of riding passage to reside there.
I was 18 years old, a lifeguard at the swimming pool, and felt that Nelson had Magic. I had migrated from Vancouver Island a year before, and met Sam on the trails. He had a vibe to him that made you want to know more. He carried scrapbooks with him which he would pull out of his glove box as we bounced his Landcruiser up a mountain on our way to a ride. He had elegant drawings of this 'weird wheel,' pictures of his family, and of his dad's incredible Jet Boat he'd constructed in the wilds of New Zealand.
Many impromptu rides originated from the 719 house, either climbs up Mountain Station, which rose straight above the front door, or semi organized shuttles to nearby singletrack. Sam would slip into the house early in the morning, a yogurt container full of granola and huckleberries in hand, wearing the odd costume of Faller's pants, suspenders, and a dress shirt. Who knows where he'd been the night before. 'Bourdon is coming over, we're shuttling Bedframe, you guys coming?' Then he'd dash off in the direction of the Buehler house to rouse more for the ride.
I remember my roommate Joe saying, 'It's so funny how Sam organizes all these rides and he doesn't even have a bike.' It was true. At that time Sam didn't own a mountain bike. He'd had a red Santa Cruz Bullit for awhile but he broke it on a big jump. So Sam was riding a fancy orange Kona courtesy of Robbie Bourdon.
It was the spring of 2003 and Sam had a depth to him that captivated all of us. He was full of ideas. His Kiwi accent was quite hard to understand and he talked really fast. There was an intensity to him that made you want to know more. He could balance his bike on Nelson's trail obstacles better than anybody. You got the feeling that he had done things you hadn't dreamt of. He was seventeen years old and his eyes shone when he spoke.
Fast forward to January, 2009. Sam and I had hooked up in town on a Sunday night and gone grocery shopping together. Both of us were leaving for work in the morning. As I filled up my gas can and Sam added the mix oil for me, he asked me if I had any ideas for work he could do. I was surprised by this and didn't take it seriously because this was Sam Brown, the amazing guy who had snowmobiled any peak you could name, could ride anything on his rear wheel, showed up in town driving fancy trucks and obviously was rolling in dough.
As we leaned against my truck under the bright lights of the gas station, snow falling in big, slow flakes into the night, I said something in return like 'Wouldn't it be sweet if we could just build trails and ride our bikes full time?' His eyes shone.
That was the last time I saw him.
---
If you missed Sam Brown's tragic story a year ago you can have a look here.
Thanks for the personal reflection Riley.  If you have anything head over this way….