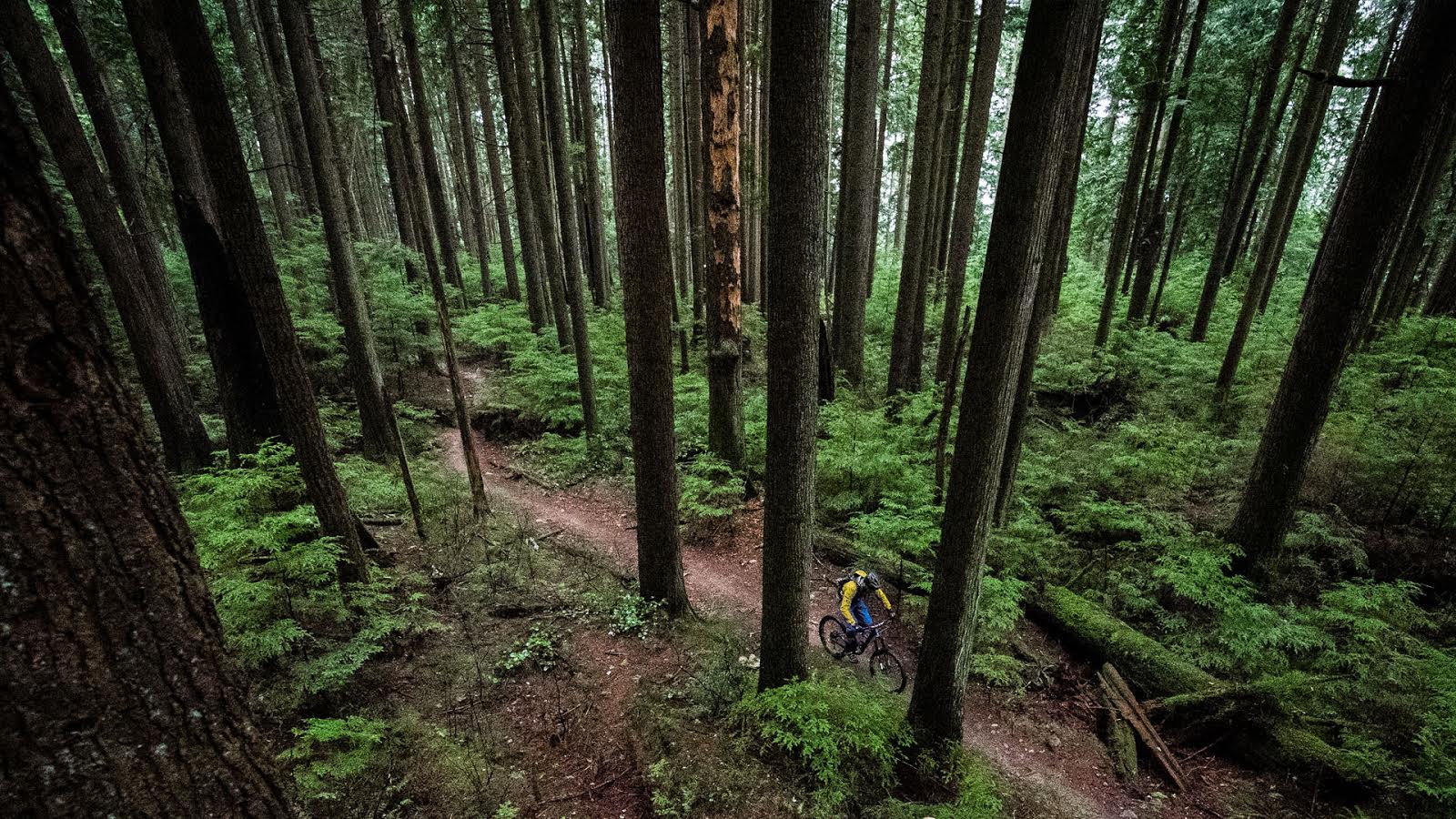 Katie Holden Interview
USA Cycling team member Katie Holden recently returned from a very successful trip to Guatemala where she competed at the Pan American Mountain Bike Continental Championships in both the downhill and four-cross competitions.
The championships are a huge international race, drawing all disciplines of mountain bike racers from all over North and Central America to compete for their respective countries. Points in the event help the competitors earn UCI points towards their overall world standings, which allows them to compete in world cup races.
Katie was fortunate and skilled enough to take gold in the Elite Women's Downhill race. She had the distinction of being one of three winners from the U.S. at the competition. When I was at the Sea Otter event last week, I sat down with Katie to talk about that race and her upcoming year.
Katie Holden, Pan American Gold Medalist. Photo Dan Gronross
nsmb.com: How do you qualify for the Pan Am championship? Is there a point system?
Katie Holden: I submitted a petition to the USA Cycling Association and they pick the team. When you're there, everyone represents their own country so everyone wears their nation team jersy. It's pretty cool – everyone is decked out in thier country's gear.
nsmb: With this being the first race of the season for you, what type of training do you do throughout the winter, and throughout the year to prepare?
KH: I trained a lot over winter. I spend a lot of time at the gym using cross fit and medicine balls for core training. When I come down here to California, I also ride a lot of cross country to help get my legs strong.
nsmb: So you said that you had never been to Guatemala before. How do you prepare for a race in a place that you have never ridden before?
KH: I just keep an open mind and go with it. The main thing when you race in a smaller country is that they are not as used to running large events and things can change pretty frequently. You just have to recognize and accept that the schedule is pretty fluid.
   Katie coming in fast during the Sea Otter DH. Photo Todd Hellinga
nsmb: What were the riding conditions like there versus riding in California?
KH: The dirt was really different. It was a very ashy, dry type of dirt which I have never ridden before. The track was super pedal-y at the top before you got into anything techincal. It had some loose rocky chutes and tricky rocks that weren't very steep but really narrow, so if you messed up, you lost momentum and it was really hard. There were a couple of big jumps with a massive huck at the bottom of the finish line, too. I had never ridden a track like that before.
nsmb: How were the other girls to ride with at the race?
KH: The girl from Mexico, Lorena Dromundo, the only girl that rides in Mexico so she usually rides against all the junior boys, she was a total pinner. Luana Oliviera from Brazil was super fast too and one of the best female jumpers I've seen. (These two girls finished 2nd and 3rd, respectively, behind Katie).
nsmb: What are your plans for 2010?
KH: I'm going out to Port Angeles, WA next weekend for the Pro Gravity Tour, then onto Moab to shoot for Specialized. That should be pretty exciting. After I graduate from college this spring, I'm doing all the World Cups.
  Katie takes a break on her practice runs at the Sea Otter Classic. Photo Todd Hellinga
nsmb: Sounds like an easy schedule (insert sarcastic laugh here). With all the travelling involved in the World Cup schedule, how do you fit life into that?
K: It's my first year racing all the World Cups, so I guess I'll see. I feel pretty prepared. I've trained hard and I travelled a lot growing up, so I think that the travel part will come pretty naturally to me. Just adapting to the different tracks and being in a more competitive environment.
nsmb: Any one track in particular you are looking forward to racing?
KH: I just want to ride some steep tracks. I'm looking forward to riding all the European tracks in particular.
nsmb: What bikes are in your stable right now, and which one gets the most use?
KH: Demo 8, SX Slalom, Saphire and P Bike. My Demo and my Saphire get the most use right now, but I love riding my SX Slalom in the park. I've ridden the park so much it's good to change things up. I'll take my slalom bike on everything, and it's like a whole new park.
nsmb: Who are your sponsors for 2010?
KH: Specialized, Race Face, SRAM, Rock Shox, Avid, Gamut, Smith, Five 10, DT Swiss, Fox Clothing and of course Mom and Dad. 
nsmb: Thanks a ton for talking with us, and have a great year!
Think Katie's got what it takes to win some World Cup races? Admire fast women? Off to the boards with you…