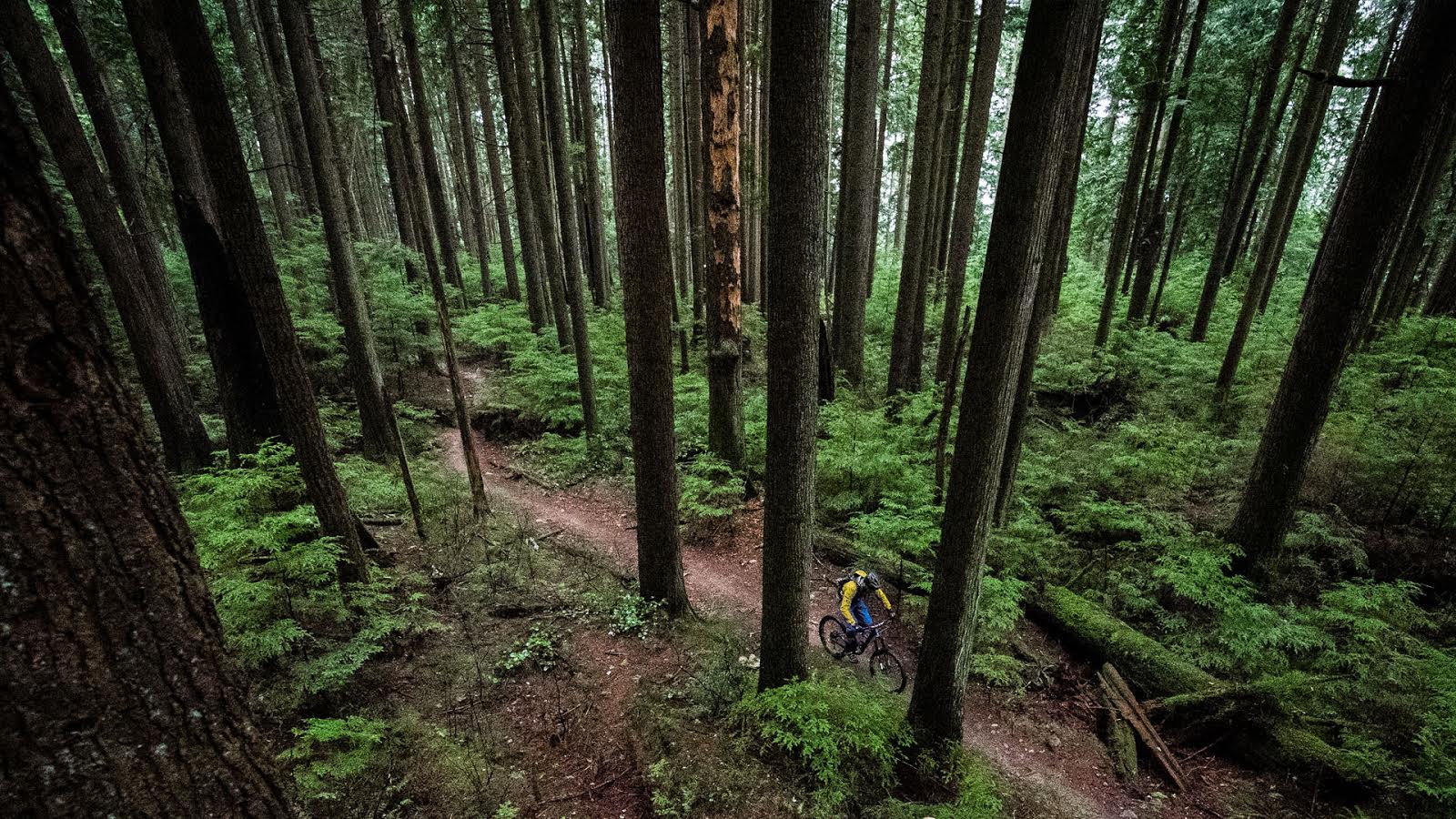 Avid Code and Code R
For 2011 there are some notable changes for the entire gear line-up for SRAM.
New 2011 CODE
The brake system has been put on a serious diet, coming in at 410 grams which is the same weight as the first Avid Juicy Brake system. (the original codes weighed in at 561 grams with 185mm rotors).
The CODE brakes are also more powerful and more controllable than in years past. There are two notable new features to the brakes for 2011. The first being, the addition of TaperBore and the second being the all new forged, dual diameter four piston caliper. (Shimano's Saint brakes are dual diameter four piston calipers as well).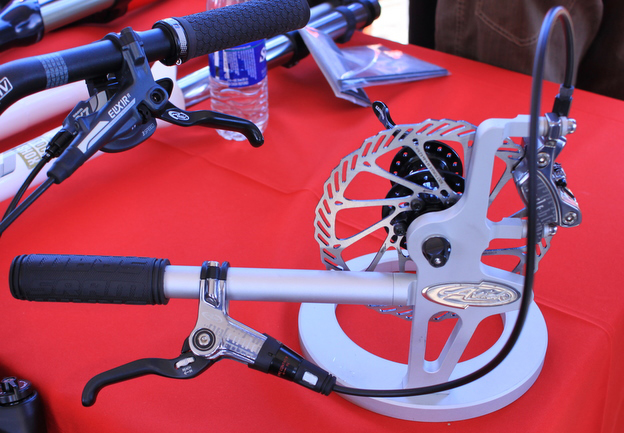 TaperBore is a unique patented hydraulic closure system that allows for lighter lever travel through the stroke of the lever while moving more fluid than a traditional timing port. With the additional benefit of allowing the rider greater control of a more powerful brake system.
What is new:
All new forged dual diameter, 4 piston caliper
Forged TaperBore master cylinder with in-line tools free contact adjustment.
Tool free reach adjustment
Top loading pads. (The removal of the wheel is required, despite the top loading pads)
Features:
Low lever friction – 3 cartridge bearings in lever pivot
Two-piece lever blade with break away cam
Four Piston caliper
Centre mount adjustable Banjo
Power Reserve Geometry
Deep Stroke Modulation
Matchmaker Compatible
Weight: 410 grams (Front, post mount: 160 mm rotor they weigh the brakes with the 160 mm rotor as a standard.)
Availability: August 1, 2010.
MSRP: $235.00 USD per end.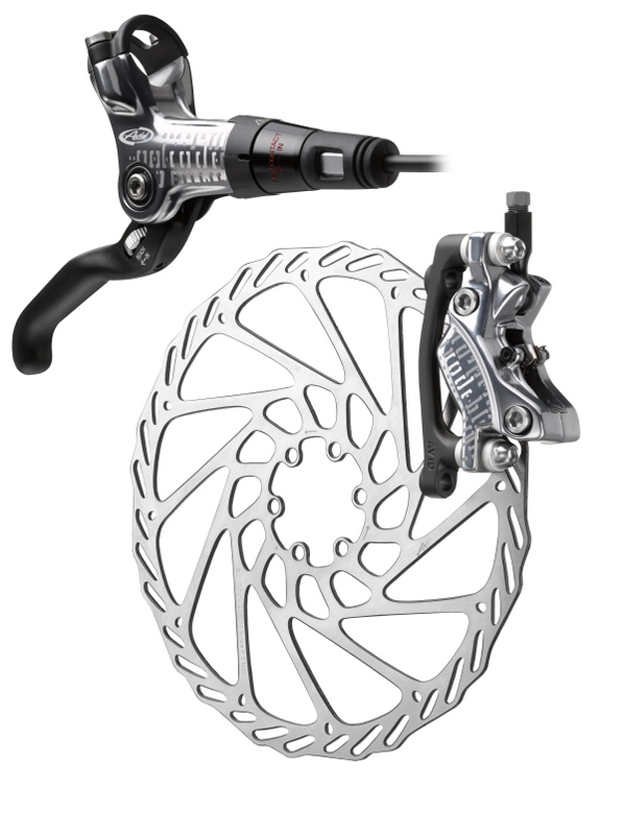 NEW 2011 CODE R
The little brother of the CODE, the brake has been optimized for a performance to price ratio with out compromise to control and feel.
What is new:
All new forged dual diameter, 4 piston caliper
TaperBore master cylinder
Tools free reach adjustment
Top loading pads
Weight: 395 grams (Front, Post Mount: 160 mm rotor)
Availability: August 2010
MSRP: $157.00 USD.
---
Interested in some Codes now that they have become more refined and lost some weight?  What will be your brake of choice for 2011?  Give it up here…