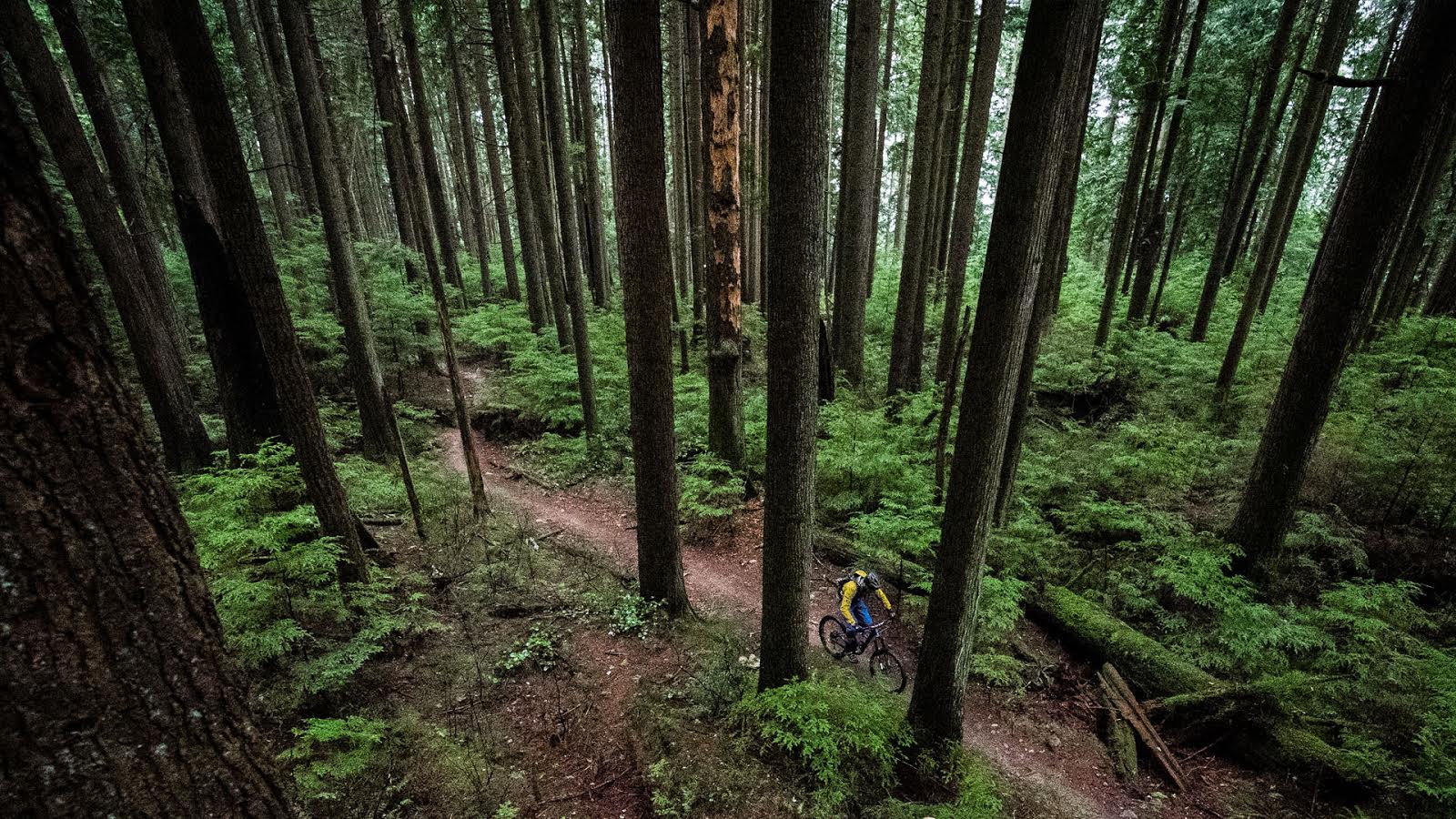 Racing On The Ferry
A good buddy Glen and I headed over to Vancouver Island for a day of riding with some other buddies Chris (Aeropusher on the boards) and Adam. Chris graciously offered to pick us up at the ferry terminal, so Glen and I walked onto the 7pm ferry with our stuff on the Friday evening. We forgot to bring any sort of bike lock with us, so were forced to stay down on the bottom deck with our bikes.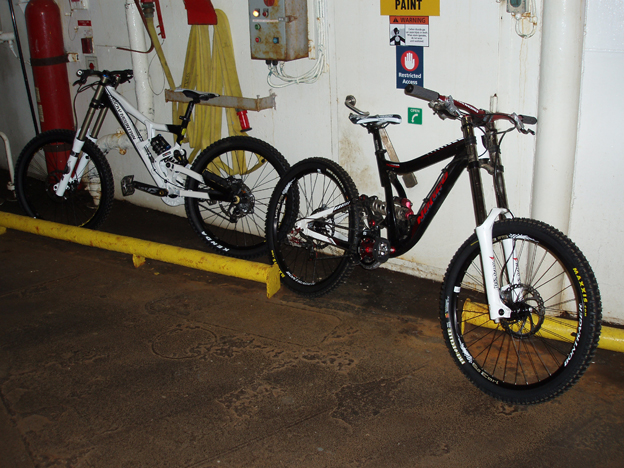 The bikes and us confined to the car deck en route to Naniamo
Boredom soon set in, so we started riding our bikes around. Since boys will be boys riding around soon became ridiculous skids and drifts on the ferry deck. Then one of us had the bright idea of setting up a short sprint course, and free lapping it! Free Lap is super handy for all sorts of circumstances, and curing ferry boredom is one of my favourite uses! Strap on the watch, set up a pole or five, and boom, instant racing fun.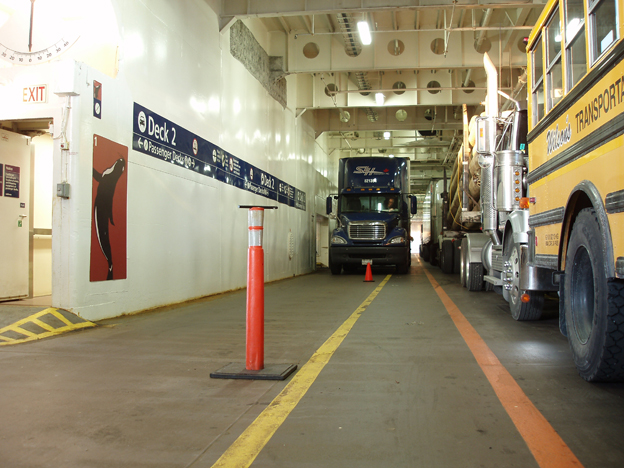 We setup a Free Lap short track spring course. In the foreground is turn 1, with the Free Lap timing pole. In the background is turn 2
Glen and I raced each other on the short course, Nascar oval style, or demolition derby figure 8 style. Needless to say the 90 minute ferry journey was over in a flash.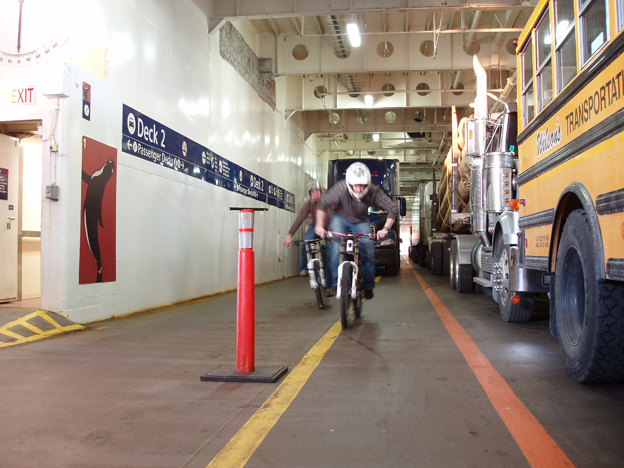 Glen was likely yelling at me to pedal harder at this point
 

   We found that trail braking the back end into the turns was the fastest way around these tight hairpin turns
While reviewing photos of our awesome drifts a ferry worker came by and took the timing pole off the cone. DAMN. Two people with a dog were watching us having tons of fun, and also watched the ferry worker walk by and take the pole. So luckily for us we knew who'd taken the pole. I went up to the chief stewards office and asked if they had it. After a couple trips we were assured that the pole would be back where we left it when the ferry was docking. Without the timing pole we went back to doing drifts.
 

BRAAAPING ferry deck super-moto style. A little rear brake got the back end sliding, then off the brakes, drift the bike to the apex, and sprint out.
During docking we found the ferry worker looking for the cone to put the pole back, which we found rather amusing. Thankfully though the timing pole was returned, and we would be able to Free Lap another day. Huge cheers to Free Lap for helping create the funnest ferry trip I've ever had!
---
When was the last time you played some sort of silly bike game?  Confess…