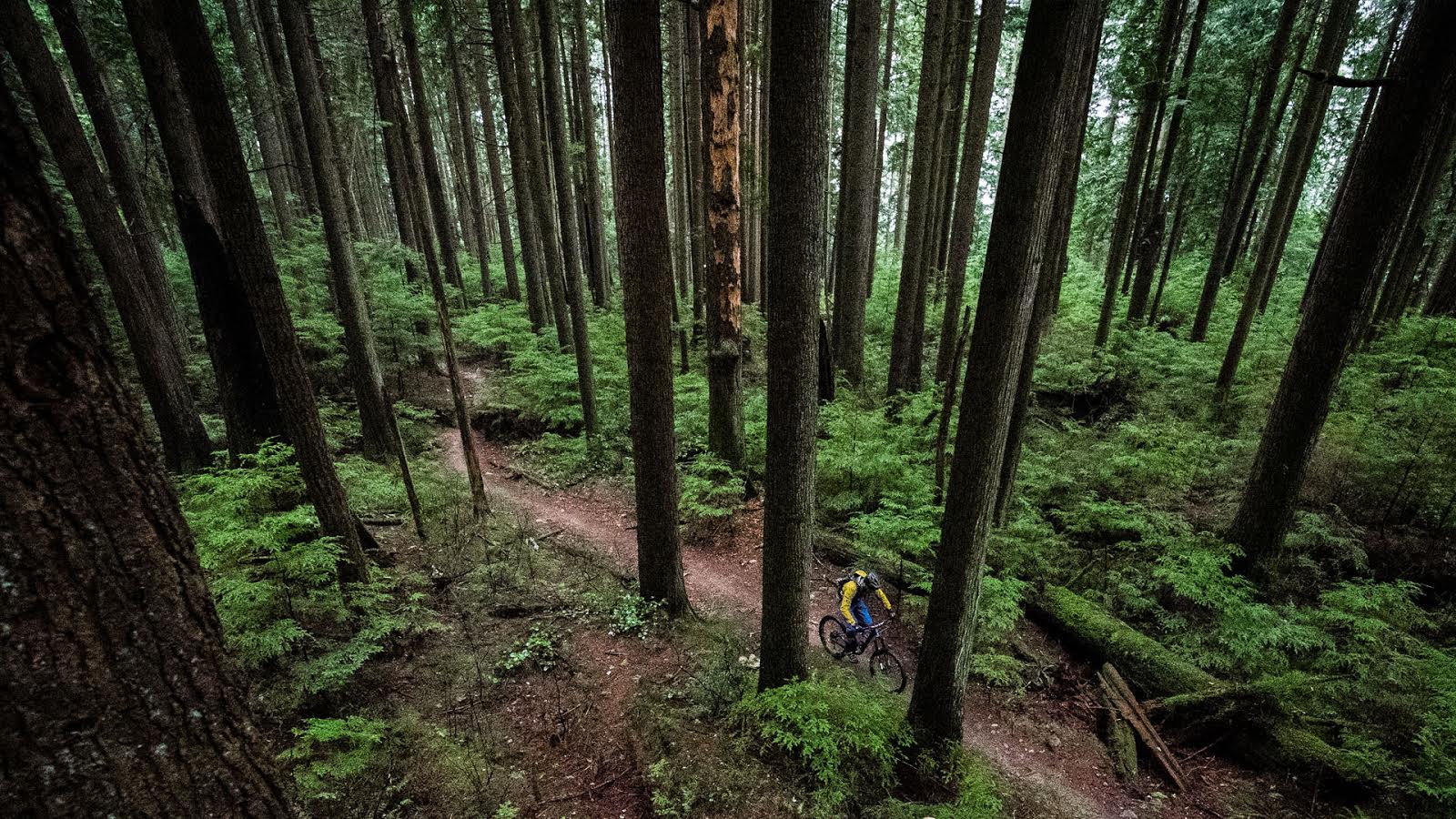 Wade's Excellent Adventure!
On Saturday June 12th you are invited for an All Mountain event on Fromme Mountain at Wade's Excellent Adventure!  Form your own team of riders and be the first to find the Secret Trail of the Shore which will lead the winners to the ultimate ride.  Sponsored by Rocky Mountain Bikes, there will be some incredible prizes for the winners, plus a wicked day of riding with some icons of the bike world, including Wade himself!  All proceeds from the event go to maintaining the trails on Fromme Mountain.

  Wade chilling with the ladies at the innaugural WEA. Photo ~ Danielle Baker
Teams will ride 4-5 different trails on Fromme and collect letters to eventually unscramble the secret message that will lead them to the final trail.  The first team to unscramble the message, ride the 'secret trail', and make it back to the staging area are the winners.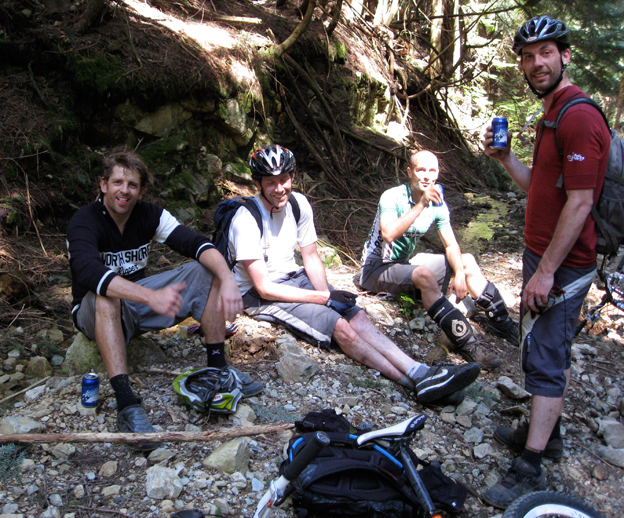 Last time Wade Simmons served as roaming ambassador riding multiple laps with as many groups as possilbe. Here he  hooked up with team nsmb.com/Cowboy Coffee with (L to R) Eron Calderbank, Motion Macivor and Geoff Boeda. Forest gnomes deposited refreshments in strategic locations on the course. Photo ~ Cam McRae
This year, there will be two categories, including citizen teams of 2 – 10 riders, and corporate teams from 4 – 8 riders.  There will also be a special category for 2 member teams. Expect 4-5 laps per team, with 1500 meters or more, of up-down, all around Fromme fun!! 60% of your team must be riding at one time…yes, that means you can take a rest for a lap!  Registration is capped at 150 riders.
Rocky Mountain Bicycles will have a fleet of bikes at the ready giving you an opportunity to demo one of their bikes during the event. Planet Foods will be on site fueling the riders with their Ultima Sport Drink and Honey Stingers.
To register for the event, go to nsmbA.ca (live link)
This event is brought to you by the support of:
Oakley – Bell – Marzocchi – RaceFace – Dakine – Shimano – Planet Foods – Honey Stinger – Ultima – Kicking Horse Coffee and nsmb.com
---
Who is stoked?  Who's coming out? This was the best event of 2008 and will likely hold the title again this year.  Commit your team publicly – or ask for a team –
here…