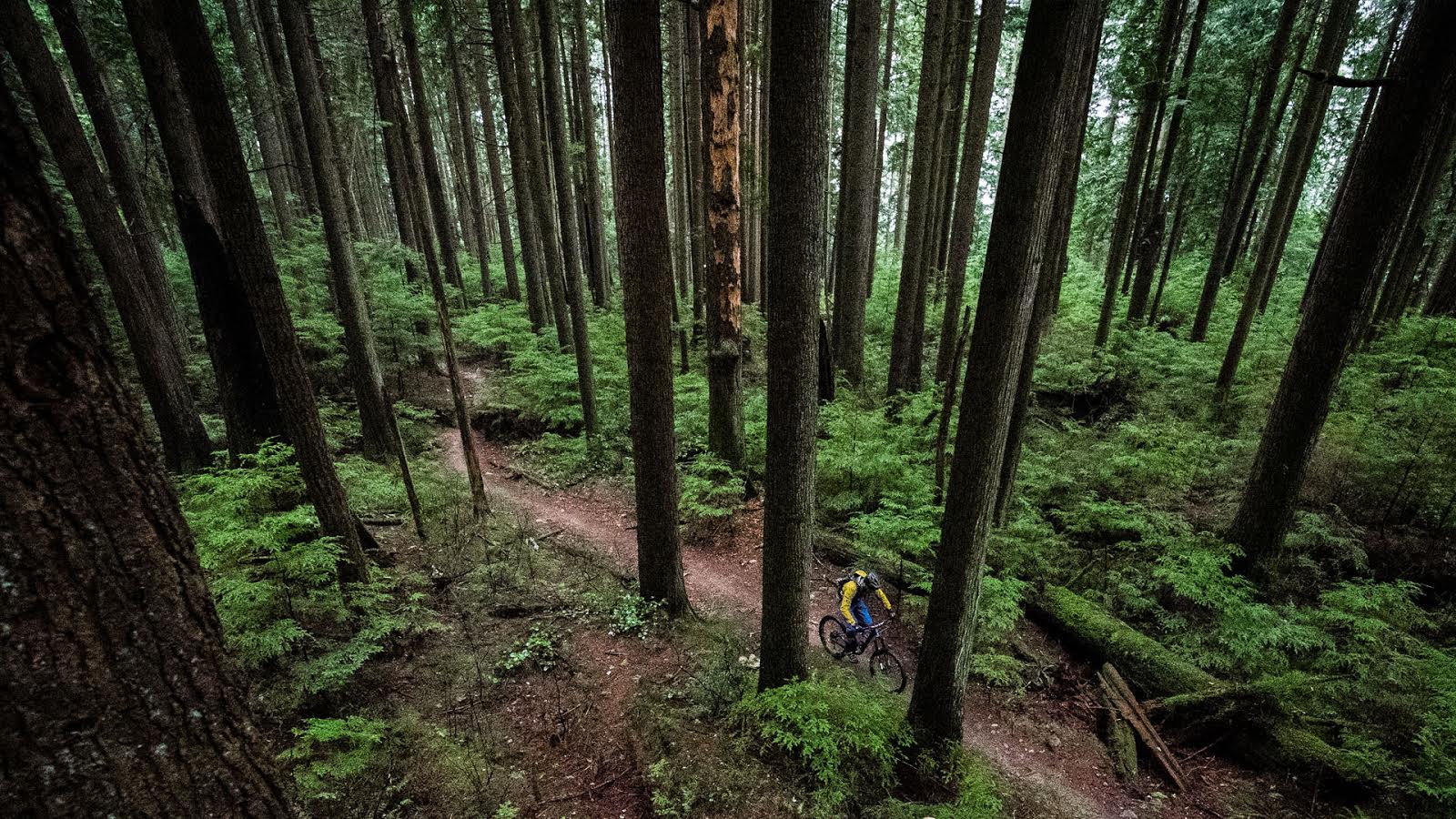 McCaul and Semenuk
TREK SIGNS MCCAUL AND SEMENUK FOR TWO MORE YEARS, INTRODUCES C3 PROJECT
 (Waterloo, WI)—Trek Bicycle, the world leader in bicycle technology and innovation, confirmed its support for competitive freeride and slopestyle cycling today by announcing it will continue its relationship with professional athletes Cam McCaul and Brandon Semenuk for the next two years. McCaul and Semenuk will join other Trek-sponsored gravity athletes, including Andrew Shandro and Rene Wildhaber, in creating Trek's newest team, the C3 Project: Competition, Cinematics, and Creativity.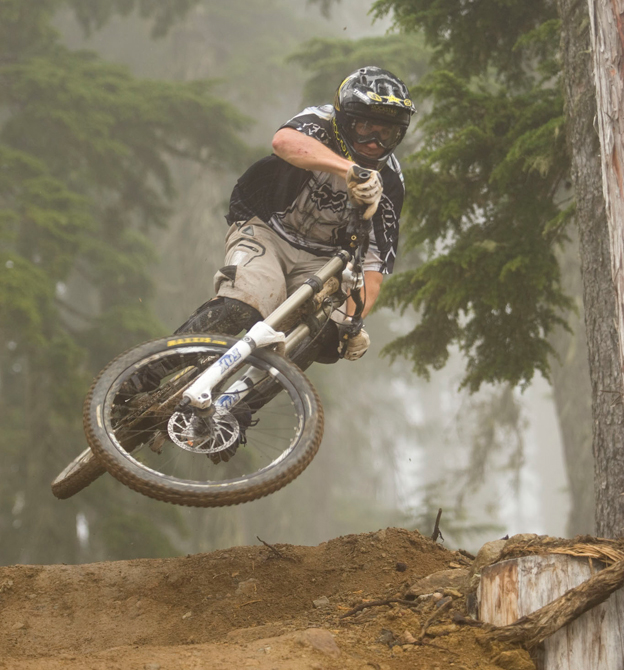 Cam McCaul scrubbing Whistler clean.
"Trek is absolutely thrilled to announce this commitment to Brandon and Cam and the freeride / slopestyle scene," remarked Trek MTB Global Brand Manager Michael Browne. "We've watched these athletes develop in ways we never imagined over the past few years—winning RedBull Rampage, the Claymore Challenge, and Crankworx Colorado, just to name a few—and we're eager to see where this can go."
 
In 2008, Semenuk became the youngest rider ever to win the Red Bull Rampage aboard his Trek Session 88. Revered as one of the most extreme gravity competitions ever conceived, Semenuk's first place finish amongst a field of freeride veterans helped to propel him into the mountain bike world's spotlight. "We're stoked to watch Brandon defend his title at the Rampage this fall," added Browne.

  Brandon Semenuk hitting up the municipal jump park in Whistler.
 
"I'm very excited to continue working with Trek over the next couple seasons," said 19-year-old Whistler-based Semenuk. "The bikes have always been flawless and just get better every year. I'm really looking forward to being a part of the C3 Project and watching it take shape."
A long-time Trek sponsored rider and one of the best-known personalities on the freeride scene, McCaul has been tearing up gravity competitions and feature films since 2003. He's a regular instructor at Summer Gravity Camp, a week-long instructional mountain bike skills camp founded by Andrew Shandro, held each July in Whistler, BC.
 
 "2010 will be my sixth full season riding Trek bikes!" said McCaul. "The last five years have been amazing, and it's the best feeling ever to be staring through the sites of this shotgun with at least another two years loaded in the chamber. I'm looking forward to pulling the trigger on some really cool stuff this year, and I couldn't imagine doing any of it without a Trek between my legs. Giddyup!"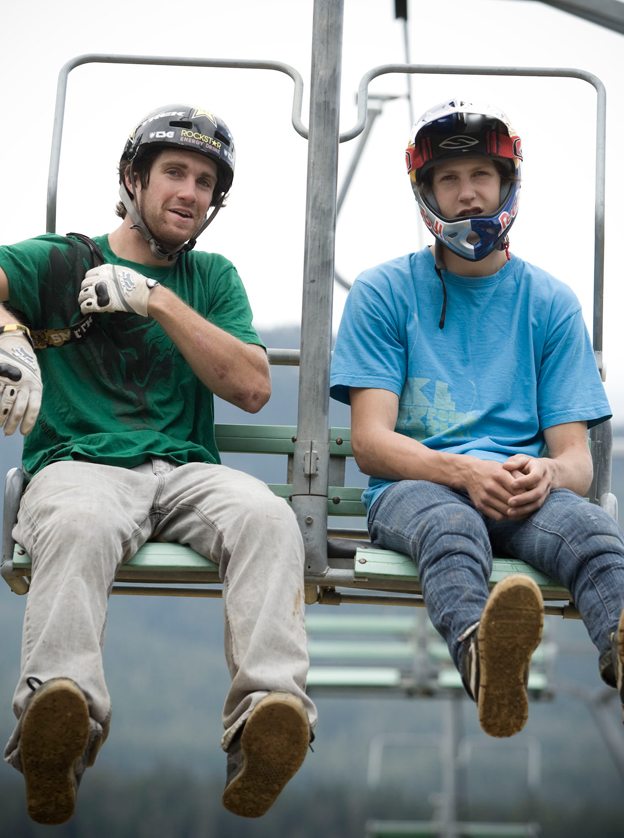 As Trek's newest cycling team, the C3 Project will focus heavily on capturing video and photo assets in addition to participating in slopestyle and dirt jump competitions. Semenuk and McCaul are both featured in Anthill Films' new feature-length production, Follow Me, to be released this April at the 2010 Sea Otter Classic. The new team and a dedicated website will be officially launched in the coming months.
 
"The name of this new team, The C3 Project: Competition, Creativity and Cinematics, is a nod to the non-traditional nature of the sport and will allow us to further embrace riders' activities through new team paint schemes on Scratch, Session, Ticket and Remedy frames," said Browne. "We'll also be sharing the amazing footage we capture throughout the season on a new website that will go live later this spring."
 
###
About Trek Bicycle:
 
Trek Bicycle Corporation is a global leader in the design and manufacture of bicycles and bicycling related products and accessories. From Tour de France-winning road bikes to tricycles designed to introduce the next generation of riders to the possibilities of pedal-power, Trek has a bike for nearly every rider. Trek believes the bicycle can be a simple solution to many of the world's most complex problems, including obesity, traffic congestion, and climate change, and is committed to breaking down the barriers that prevent people from using bicycles more often for daily transportation, recreation, and inspiration. For more information about Trek, visit www.trekbikes.com.