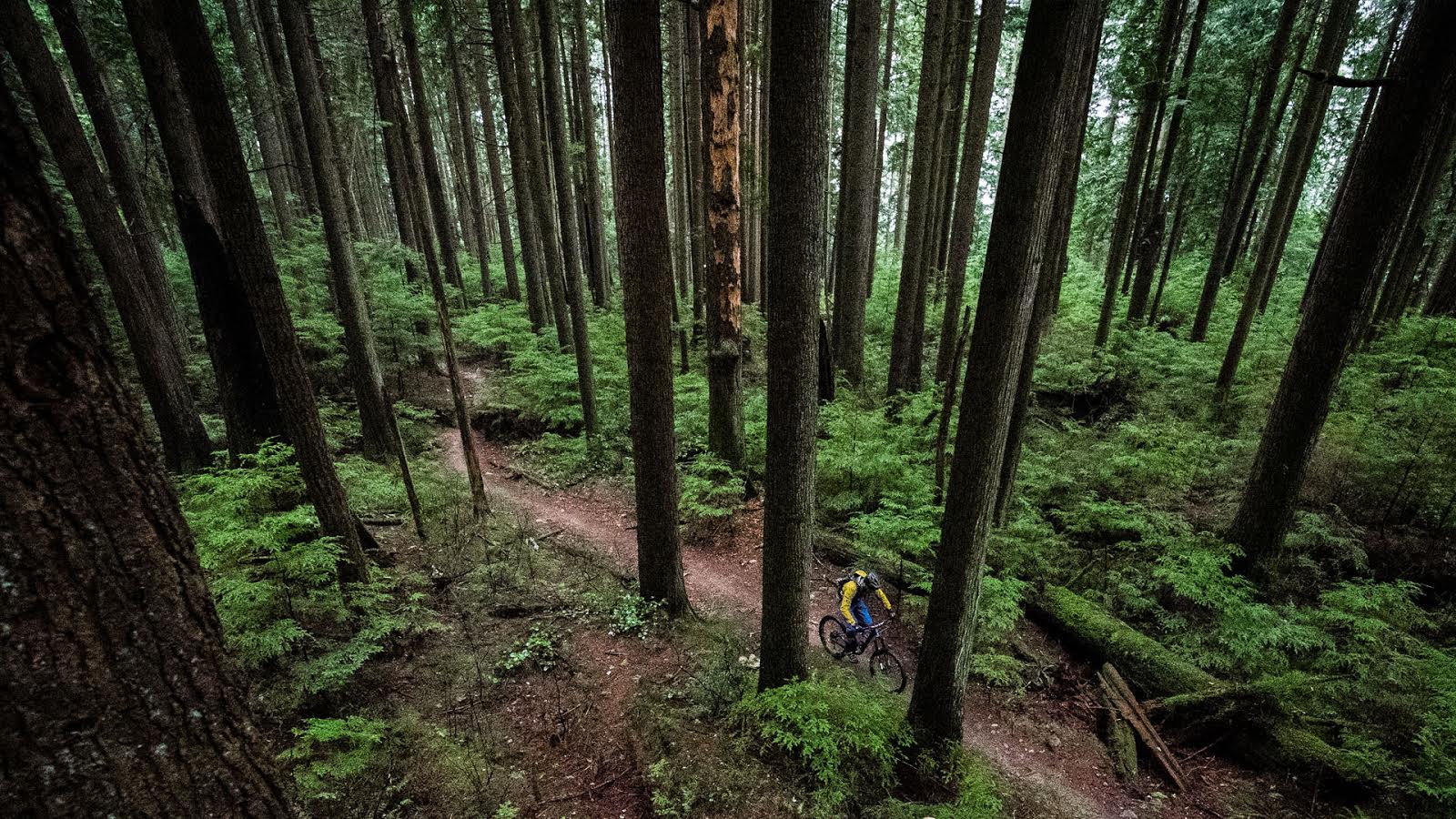 North Shore Bike Fest 2010 – Volunteers Needed
Have you heard? Volunteers are needed!
Help celebrate all that is biking on the North Shore.
North Shore Bike Fest 2010 – The Resurgence
Date: June 4-6th 2010.
Location: Inter River Park on Lilloet Road, North Vancouver
Hey Everyone!
Mountain bike racing returns to Vancouver's Legendary North Shore once again in 2010. The North Shore Bikefest is a weekend-long, family-oriented cycling event focusing on youth development; support and promotion of Mountain Biking on the North Shore. Plus some great racing and riding!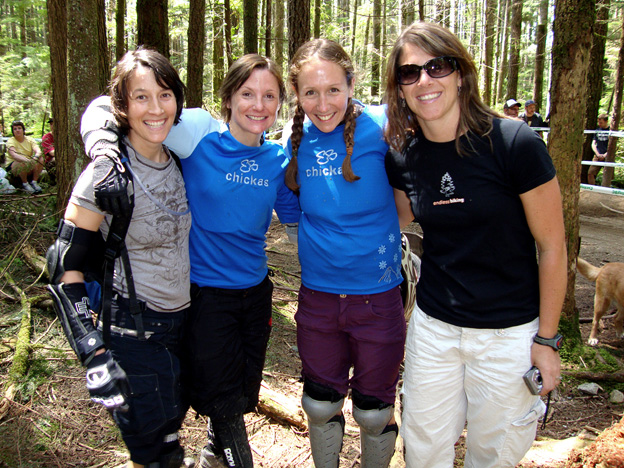 Why wouldn't you want to vollunteer? 2009 EB Chickas: Ingrid Henderson, Samantha Duncan, Gwen Prestion and coach Kelli Sherbinin.  All first time racers!
RACE EVENTS
The North Shore Bikefest will feature a Marathon XC Event Saturday June 5th dedicated to the memory of Richard Juryn, with a course that is guaranteed to challenge and reward. Plus, the Seymour Smackdown Downhill Event on Sunday June 6th!
EXPO
The weekend will include fun and festivities for all ages with the support of your biking community and service providers.
VANCOUVER BIKE SWAP – May 29th, 2010.
The Vancouver Bike Swap is also back for 2010 on the North Shore on the weekend prior to the North Shore Bike Fest.
The gear will be collected from the 27th through the 28th with the swap only happening on the Saturday.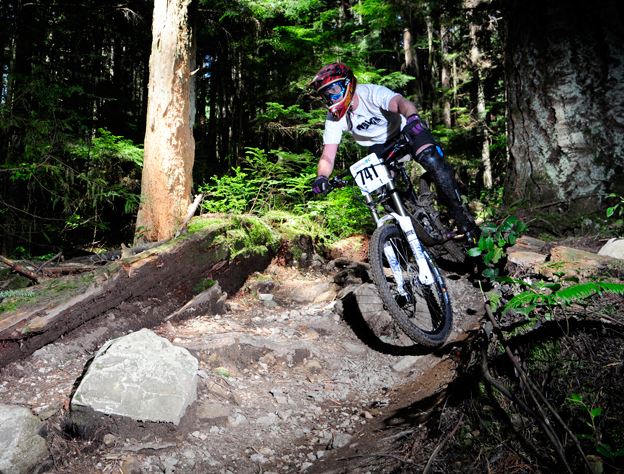 Jerry Willows of team nsmb riding the Smackdown DH in 2009.  Photo ~ Layne Marett
WE NEED YOU!
More details will be coming your way but one thing we know now is that we need volunteersthis weekend to make is a smashing success!
We do not need a commitment of exactly when you want to come out but PLEASE let u sknow if you are interested and we will add you to the VIP list! We will send out more details in the new few weeks which will focus on specfic volunteer roles for that weekend.
VOLUNTEER ROLES FOR THESE EVENTS:
North Shore Bike Fest June 4th-6th – XC Race, Dh Race, Expo Area etc.
* This year we are looking for a volunteer who would like to work closely with our "Queen of Volunteer Organization/Goddess".
** We will be having a very thorough vollie meeting prior to the event to alleviate day of event stress and ensure all vollies are aware of the way the days events will play out and their role.
course marshalls
first aid – please note if you have any specific training
registration
expo marshalls
course sweeps
bike wash
set up/tear down
parking marshalls
Gear Swap – May 27-29th – will take place at the Jaycee House just above Inter-river Park
registration (please note if you have level of bike knowledge – not mandatory)
set up/tear down
sales
cashiers (experience necessary)
secuirty
Thanks, and we hope to see you out there!
Aimee Dunn
North Shore Bike Fest Volunteer Coordinator
NSMBA Gear Swap Volunteer Coordinator